[div class="grey"][div class="wrap"]
Hepper Cat Beds Make Your Cat Happy
Our pets have a good life – love, pats, free food – and with all this attention they definitely need good rest. Your pets can get their best sleep ever in their Pod Cat Bed. We created this luxury cat bed so that cats can curl up in a cozy modern cave – complete with protection from other critters, a padded liner and up-off-the-floor views.
Shop now »
[end-div][end-div] [div class="white"][div class="wrap"]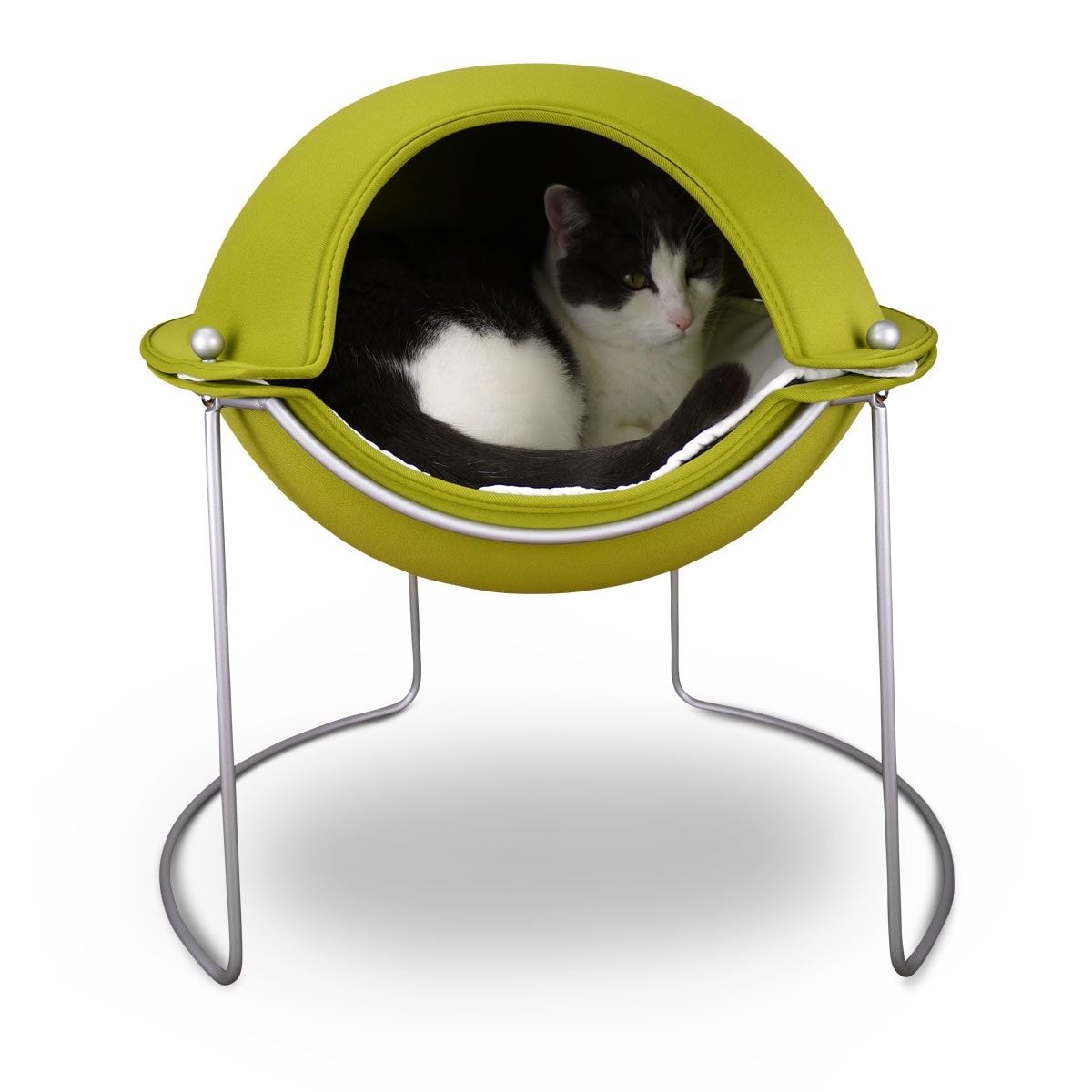 No Cat Paw Prints Here
A home with pets doesn't have to look like a zoo. This designer cat bed has modern lines and colors that will blend in with your decor, or stand out as an accent piece. Your cat will love the comfort and you will love the good looks.
Shop now »
[end-div][end-div][div class="grey"][div class="wrap"]
Function and Form
Good looks weren't the only goal when we designed the Pod Cat Bed. We also had to be sure that it worked for you and your pet's needs. That's why we have a top that removes for easy interior cleaning as well as the option for "top down" snoozing. This modern cat bed is raised up to give your pets a view and to get them off the floor – which allows for air circulation, keeping them cool or warm, depending on the season. Finally, every Cat Bed comes with a removable liner that you can easily wash. The liner itself is reversible – one side for fuzzy warmth and the other for a cool microfiber lounge.
Shop now »
[end-div][end-div] [div class="white"][div class="wrap"]
Fluffy, Not Fat
Our furry friends come in all shapes and sizes.  You know best how your cat likes to sleep: curled up or stretched out, in a box, or on your socks… The Hepper Pod is made for an average sized cat,  but all sizes – kittens to 20+ pounds – have used and loved the Pods. Overall size 18″W x 16″D x 19″H. Door is 8″W x 7″H, bottom of door is 11″ from the floor. Bed area is 15″ diameter, 11″ from floor to ceiling. Bigger pets can enjoy with the top off!
[end-div][end-div]