Best 5-Gallon Rimless Aquariums in 2023 – Reviews & Top Picks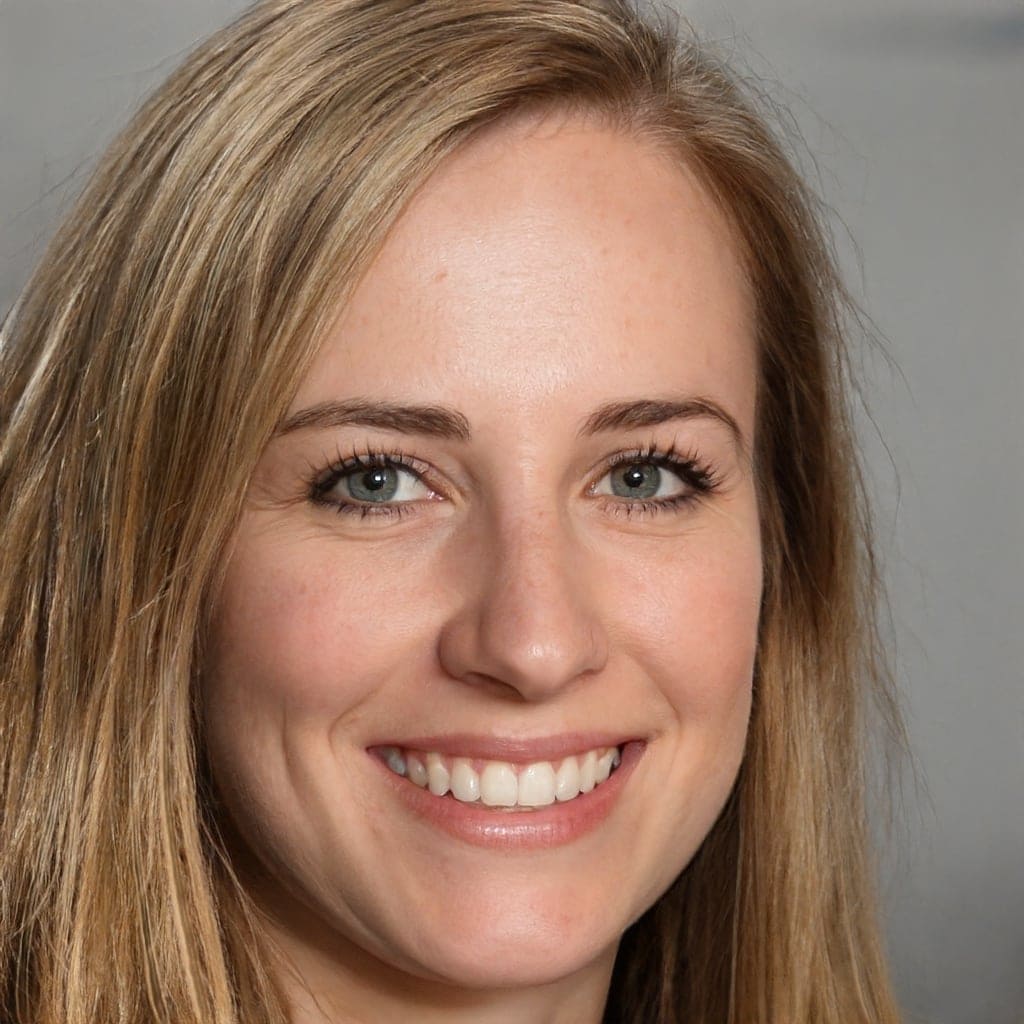 Neat and elegant, rimless tanks offer more appeal to the inside of the aquarium rather than the outside. Rimless tanks look simple, having no obstructive bordering around the rim, making the aquarium more sophisticated and professional looking.
Due to rimless tanks quickly gaining appeal in the aquarium industry, they are slowly catching up to the old-school rimmed and hooded tanks. The clear and crisp
appearance draws hobbyists in, but who can blame us?
You have access to seeing the whole view inside the little aquatic world you have created!
Rimless tanks are harder to find than bulky rimmed tanks and usually come with a Styrofoam base or soft padding to prevent the bottom from external. Most of the rimless tanks reviewed online are essentially positive and encouraging, making them more enticing.
Let us have a look at our top picks and reviews for 5-gallon rimless tanks!

A Quick Comparison of Our Favorites
Rating
Image
Product
Details

Best Overall

Fluval Chi II Aquarium

Easy to assemble
Versatile
Aesthetically pleasing
Check Price

Best Value

Penn Plax Curved Corner Glass Aquarium

Good value for money
Durable
Easy to assemble
Check Price

Premium Choice

Aquatop Pisces Moden Bullet-Shaped Glass Aquarium

Unique looking
Good quality
Affordable
Check Price

Landen 36P Rimless Low Iron Aquarium

High-quality design
Less likely to leak
91% transparent glass
Check Price

Marineland Portrait Glass LED Aquarium

Professional design
LED light has different settings
Hidden filtration system
Check Price
The 7 Best 5-Gallon Rimless Aquariums
1.

Fluval Chi II Aquarium – Best Overall
The Fluval Chi II Aquarium is one of the most elegant and visually appealing rimless tanks on the market. This 5-gallon tank features a low voltage and manageable flowing filter resembling a slow-flowing fountain, embedded with an ambient illuminated lighting cube. Carefully crafted to fit right on the tank, with a neat square for the filter, sits a decadent frosted fitted covering perfectly cut to support the filter, The filter sits squarely in the middle and produces a light trickling of water from the top, creating a soft, calming sound.
A bonus to this tank is that it comes with a filter pad and a foam pad, making this square filter both an aerator and a unique mechanical and biological filter.
Easy to assemble
Versatile and manageable
Aesthetically pleasing
Can be pricey
Filter media must be replaced often
The filter is not able to process large water volumes
---
2.

Penn Plax Curved Corner Glass Aquarium – Best Value
Next on our list is the Penn Plax curved corner glass aquarium. This modern-looking tank has a sophisticated and elegant look at a price we can love! Made of top quality and durable glass with curved corners, the Penn Plax allows you to view every inch of your tank from any angle. This tank has its bonuses, as it comes with a cascade internal filter, a protective mat, an LED light as well as a lid. This saves you the hassle of having to buy all these items separately, your wallet will thank you later!
The top-notch design and items make any chosen space for this tank to look sophisticated and delightfully elegant. These tanks curved rectangular shape makes it ideal for most nano fish or small invertebrates, proudly showing them off! Overall, this glass aquarium is the best rimless tank for the money this year.
Good value for money
Durable
Easy to assemble
The filter can only be used fully submerged
---
3.

Aquatop Pisces Moden Bullet-Shaped Glass Aquarium – Premium Choice
This smart and modern-looking 5-gallon tank brings out a certain "professional" aesthetic to fishkeeping. The bullet-shaped glass and curved corners provide for an unobstructed view inside of your tank. This innovative tank appeals both novice and experienced aquarists alike. Apart from the aesthetics, this tank includes a variety of quality items when purchased. You get a unit box filter attached to the side of the tank, as well as a submergible air-pump and cartridge filter with activated carbon filter media, and a LED light that has different settings, such as the standard bright white or the soft moonlight option for those relaxing evenings.
Unique looking
Good quality
Affordable
The bright light setting may bother some fish
Particularly narrow
Does nor support large decorations
---
4.

Landen 36P Rimless Low Iron Aquarium
The Laden 36P rimless low iron aquarium is one of the more simple and standard-looking rimless tanks, drawing no particular attention to the design, but rather the crafty and impressive construction. The manufacturer focused on the quality and sturdiness of the tank, rather than the visual appearance. Although the 5.4-gallon tank is rather plain-looking, with the right decorations and nano inhabitants, you probably won't mind!
The tank dimensions are 14.2″ L × 8.7″ W × 10.2″ H with 5 mm glass. The rectangular and straight edges are held together with a good quality aquarium sealant, making this tank less likely to leak than other tanks on the market. The Landen 36P features thick low iron glass and white side panes that provide optimal transparency for easy viewing. The thoughtfully designed mat at the base ensures to preserve the quality of the tanks.
High-quality design
Less likely to leak
91% transparent glass
If you're new to the world of goldfish or are an experienced goldfish keeper that loves to learn more, we recommend you check out our best-selling book, The Truth About Goldfish, on Amazon.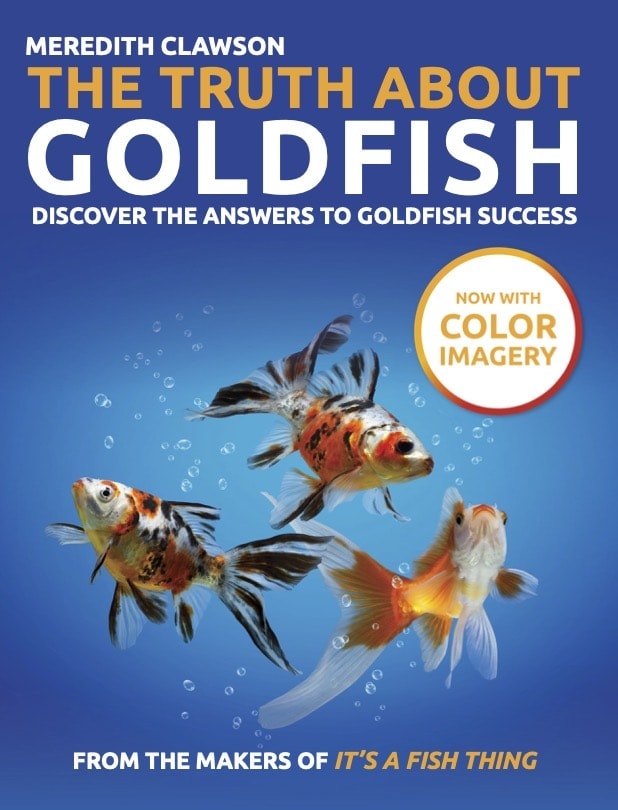 From diagnosing illnesses and providing correct treatments to ensuring your goldies are happy with their setup and your maintenance, this book brings our blog to life in color and will help you to be the best goldfishkeeper you can be. 
---
5.

Marineland Portrait Glass LED Aquarium
The Marineland Portrait Glass LED Aquarium displays a black background that enhances the view inside the 5-gallon aquarium, making the colors of the fish and decorations appear more vibrant. The tank has a special appeal, a black base is connected to the black background which then leads to a built-in LED light, with different light settings of your preference, including the moonlight option. The Marineland Portrait is ideal for offices or maturely decorated spaces, as it provides a sophisticated and elegant look. The tank includes a hidden filtration system towards the back end and a slide-on glass canopy. Plus, the purchase includes replaceable filter cartridges. The dark vibe of this tank might not appeal to all aquarists, but it fills a certain niche and is very good at what it does.
Professional design
LED light has different settings
Hidden filtration system
The base may not be able to hold the water weight long-term
Hidden filter tanks up swim space
Heavy
---
6.

Lifegard Aquatics Crystal Aquarium
The low iron class of the Lifegard Aquatics Crystal Aquarium allows a clear, unobstructed view inside the tank at 92% clarity. Its black background makes it easier to view your aquatic masterpiece behind the glass! The tank is available in three sizes: nano, small, and medium; we reviewed the small 5.44-gallon model. The tank has 45º beveled edges as well as an impressive built-in filtration system. The sealant is invisible, which creates a seamless viewing experience. The tank includes a bottom installation plug, sponge filters, top drainage, bio-balls, a black filter chamber, and a silent submergible air pump. The black built-in filter chamber enhances the vibrancy of your aquarium inhabitants and your aquarium's decorations.
On the downside, the filter mechanism takes up a bit of space, and the tank itself is quite heavy because of the 5 mm glass. Meanwhile, some users have complained that the small tank only holds closer to 3 gallons instead of 5.
94% transparent glass
Invisible sealant
The filter chamber takes away some swimming space
Heavy
---
7.

Ultum Nature Systems 5N Clear Rimless Tank

Last on our list, the Ultum Nature Systems 5N clear rimless tank. This 4.6-gallon tank showcases a simple rimless design with 91% diamante glass with a hint of green tinting. This tank is handcrafted and has high-quality silicone. The edges are 45° mitered and a logo is lasered onto the tank, which can be undesirable if you want a plain glass. The tank comes with a black mat to ensure the tank is leveled appropriately, so you will not have to go bin digging for that piece of Styrofoam you were sure you saw the other day! The tank does not come with a lid or accessories, which is why it is at the bottom of our list, although the clear glass does make up for it, and enables you to have a clear view of your underwater masterpiece.
Lightweight
Low green tinting
Clear glass
Does not come with accessories
Contains an embedded logo
Pricey

Buyer's Guide
Factors to Consider
When you begin your journey searching for that perfect rimless tank to suit your needs, you may become have a hard time deciding which one you want to purchase. A benefit to the size of 5-gallon tanks, it that they will fit small spaces and appeal to those who do not have the space to maintain a large aquarium. Many desirable tanks and new designs are being created right now. From plain and simple looking, to elegant and professionally crafted and styled tanks, all of which are mesmerizing. But it is important to keep a few points in mind before you make that purchase.
The environment – You may be looking for a tank to suit a space that is either, simple, professional, and elegant or even a tank suitable for a child's bedroom.
Budget – You will be able to limit the number of rimless tanks due to your maximum price range.
The number of inhabitants – The ratio of aquatic inhabitants per gallon should be considered, it is best to decide on the type of inhabitants you wish to keep (fish, invertebrates, or live plants.
Size of inhabitants – Most fish grow large and will not be able to live in a smaller tank long-term.
Maintenance – Most of the tanks mentioned above are low maintenance but will require frequent water changes and filter media replacements.
Space availability- Depending on the tanks shaping, you may find you need a rectangular or square build to fit your chosen space.
Decorations- If you plan to put broad decorations in the tank, one of the square designs will be able to support the sizing and keep the tank looking clutter-free yet still showing off your chosen decorations.
What Makes a Good Product In this Category?
Out of the seven rimless tanks mentioned in this article, the premium choice (Aquatop Pisces Moden Bullet-Shaped Glass Aquarium) is an exceptional favorite among most nano aquarists. This rimless tank comes with more accessories and benefits than other rimless tanks in the same price range. The premium tank is great for beginners and includes most of the main components needed to get a tank up and running. This is beneficial in such a way that it does not overwhelm novice aquarium keepers, what a bonus!
Location
Every aquarist's environment differs. You may be planning to keep your rimless tank in your office, relaxing into the ambiance tranquility these tanks bring to your space, making your environment feel livelier and calmer. You may even be choosing a tank for your own home or as a gift for a friend you know will enjoy the aquarium rimless nano tank experience.  You get to share your space with a whole new aquatic environment behind the glass, making rimless tanks add a dash of vibrancy. It is rewarding to share our space with our adoring underwater creations.
Accessories and Assembly
Most online bought rimless tanks will have the added benefit of including an assortment of filters, lighting, and an assortment of bonus items used to provide convenience and value for money. This saves the consumer from having to purchase these items separately. This can be enticing, especially since the manufacturers will sell the correct lighting and filtration options suitable for the specific tank being sold.
Filters – the inclusion of filtration options for these tanks are suitable for the water volume and filtration output that works for the size of the tanks, this saves you time from having to search for a filter with a gentle flow to fit the size of your chosen 5-gallon rimless tank.
Lighting – Most of the Amazon rimless tank kits come with LED lighting that is easy to clip on or detach and set to your brightness preference. The light's output matches the lighting required to light up your full tank size, the smaller the LED light is, the less power will be required for use. Most of the lights featured require an electrical outlet, so you will need to keep the tank close to an outlet if you plan to use the light.
Assembly – The 5-gallon rimless tanks are generally marketed towards novice aquarium owners due to the sizing and easy assembly; this means the tanks will include items and easy-to-read instructions for most people to understand. This makes assembling the tank easy and requires minimal effort.

What Type of Tank Do You Need?
Some tanks display elegant styles, and some are even made of durable glass that is recommended for a busy environment. This may include a bustling area where the tank may occasionally get bumped or need to be moved around from time to time. You may or may not require such heavy-duty glass, sealants, or even the types of accessories such as filters and lighting required. If you already have the appropriate accessories on hand, you may not find an interest in purchasing a tank with the inclusion of filters and lighting, since these items are added into the total price and are redundant if you do not require their usage.
The Cost Factor
Rimless tanks of high quality and the quality of the included number of accessories will be on the pricier end. This is because the manufacturing and inclusion of items are of good quality. More creative designs and expensive construction will result in the tank's overall pricing. Whereas the plain, low manufactured tanks will be relatively inexpensive due to what it has to offer (such as filters, lighting, low iron glass, etc.)
Tank Safety and Warranty
Most tanks will be thoroughly designed with durability and warranty in mind. The tanks will be made of trusted and quality materials depending on the chosen tank and branding. If the tank fails to meet the requirements mentioned by the manufacturer, you will be able to send the tank back for a refund or money-back guarantee. It is always best to check that the tank you bought includes everything mentioned in the product description. This is to ensure you have received all the inclusion items you have purchased.
When handling glass tanks, you should keep them on a sturdy and leveled surface, to avoid leaks, falls, and the chosen surface from failing to support the weight of the tank. Filters and lighting that require an electrical outlet should be ensured the outlet will not be able to get wet or even moist (condensation build-up over time). To be on the safe side, get a trusted electrician to make sure your outlet is secure and safe from accidents.

Conclusion
Coming to a closing point in our 5-gallon rimless tank reviews, we hope to have helped you decide on a rimless tank that suits your needs and accents your environment. Out of all the amazing rimless tanks available and recommended, the premium choice Aquatop Pisces Moden Bullet-Shaped Glass Aquarium must be our best pick! The value for money and overall enticement this tank has to offer is certainly worth it. This tank is suitable for novice aquarists, making it easy to assemble, budget-friendly, and eye-catching. It is no surprise this tank has received such good reviews.