250+ Great Names for American Eskimo Dogs: Ideas for Sweet & Gentle Dogs
The American Eskimo Dog is white and fluffy with a sweet and gentle personality. These high-energy dogs are also intelligent, active, and easy to train. Such a unique dog needs a unique name to suit them. You've come to the right place! We have a list of over 250 names for your American Eskimo Dog. We have names for boys, girls, and some winter and nordic inspired names.

How to Name Your American Eskimo Dog
When it comes to naming your American Eskimo Dog, the sky is the limit! But there are so many amazing names out there, it can be tough to choose just one.
Here are a few tips to help you out:
What kind of name would suit their personality?
Does their coat color or markings give you any inspiration?
Is there a name that would honor a loved one?
Have fun with it! After all, this is your chance to be creative and come up with something truly unique.
Pick a name that's easy to say. Keep in mind that you'll be repeating it several times a day for years to come.
Whatever you decide, we're sure your American Eskimo Dog will be thrilled with their new name!
Ideas for Finding a Unique Name
When it comes to naming your American Eskimo Dog, you can choose a traditional name, like "Bella" or "Max," or you can get creative and come up with something unique that reflects your dog's personality.
Here are a few ideas to get you started:
Winter-inspired names: If you live in a cold climate, why not give your Eskie a winter-themed name? Ideas include "Frosty," "Snowball," or "Icicle."
Sledding names: If your Eskie loves to sled, consider naming them after famous sled dogs like "Boris" (the lead dog in Disney's "Balto") or "Togo" (the heroic dog who led the 1925 serum run).
Names based on their white coat: Since American Eskimo Dogs have such beautiful white coats, you could go with names like "Casper," "Pearl," or "Sugar."
Nordic names: Since the American Eskimo Dog is thought to be descended from Nordic spitz breeds, you could give them a Scandinavian name like "Loki," "Freya," or "Astrid."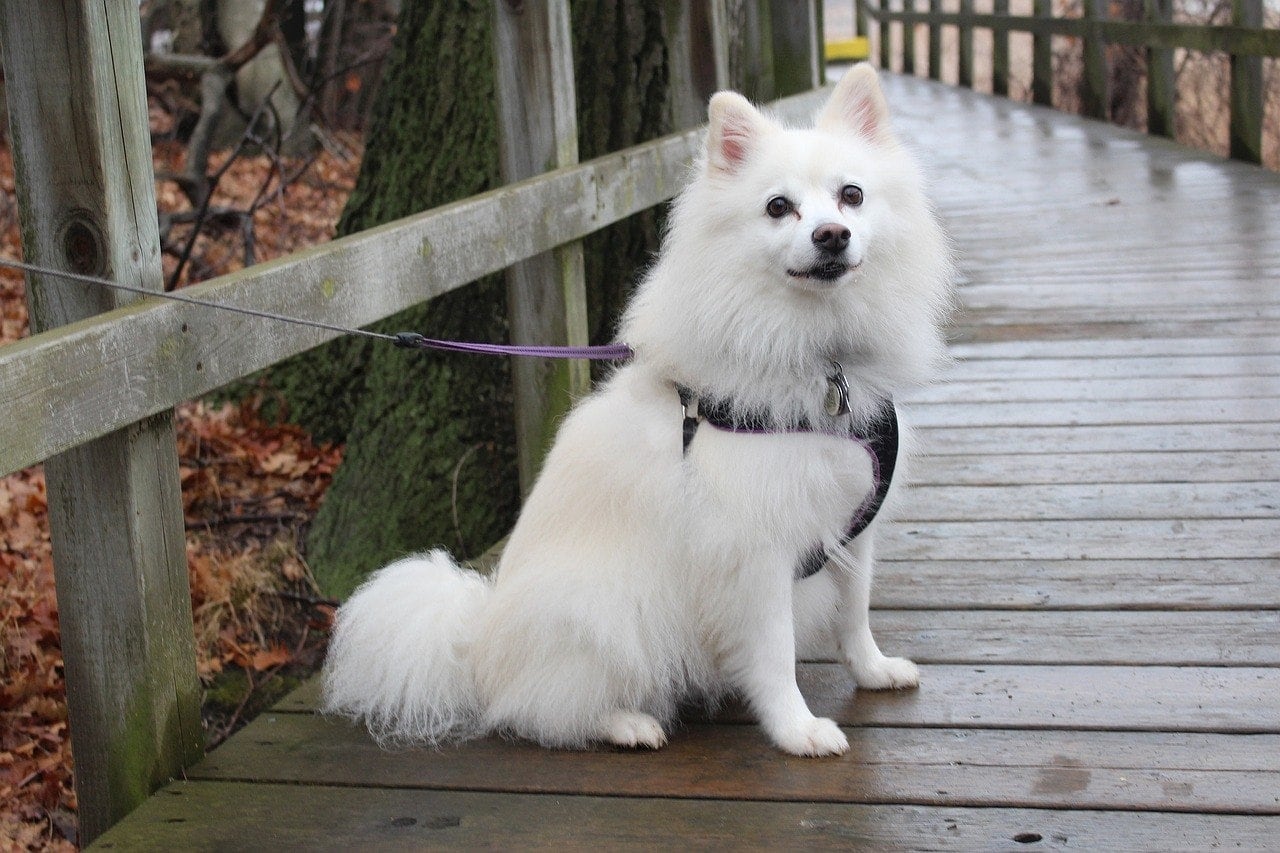 American Eskimo Dog Boy Names
These names are well-suited to the breed if you're naming a male American Eskimo dog.
Ace
Ammo
Anjo
Archie
Ares
Bailey
Bandit
Bear
Beau
Ben
Brandon
Brooklyn
Bruno
Buddy
Buster
Caesar
Casey
Charlie
Chester
Cody
Cooper
Dante
Degal
Devi
Dimitri
Duke
Dylan
Euan
Gabriel
Gaius
Ghost
Gizmo
Grail
Grendel
Gus
Hamlet
Harry
Heywood
Hunter
Ireland
Jack
Jack Daniel
Jagger
Joey
Jordan
Jove
Lucky
Max
Maximus
Mickey
Miko
Moose
Murphy
Neptune
Oliver
Oscar
Pax
Pepper
Phoenix
Pluto
Prince
Ragnor
Rascal
Riley
Rocky
Romeo
Rudy
Rusty
Sam
Sammy
Samson
Saturn
Scooby
Scout
Shadow
Shelby
Simba
Sindri
Sirius
Sparky
Spike
Toby
Tucker
Tzar
Vulcan
Winston
Zowie
American Eskimo Dog Girl Names
Try out these names for American Eskimo Dogs if you want something a little more feminine.
Abby
Abby
Amber
Angel
Annie
Bella
Brandy
Calliope
Candy
Cassie
Charlie
Chelsea
Chloe
Coco
Crimson
Cyan
Daisy
Dakota
Diana
Dinah
Dixie
Dream
Duchess
Dutchess
Ebony
Echo
Emma
Garnet
Ginger
Gracie
Hannah
Harley
Heidi
Holly
Honey
Jaala
Jada
Jezebel
Kaige
Katie
Kishi
Lace
Lady
Lael
Leah
Lily
Lois
Lola
Lucy
Luna
Lydia
Maddy
Maggie
Mara
Mayze
Mercy
Misty
Misty
Molly
Olympas
Penny
Persis
Phoebe
Princess
Rain
Reba
Rebecca
Rina
Rosie
Roxy
Ruby
Sable
Sadie
Samantha
Sandy
Sasha
Sassy
Satin
Scarlet
Shelby
Siouxsie
Snowy
Sophie
Twilight
Velvet
Vicki
Willow
Zia
Zima
Zoe
Zurie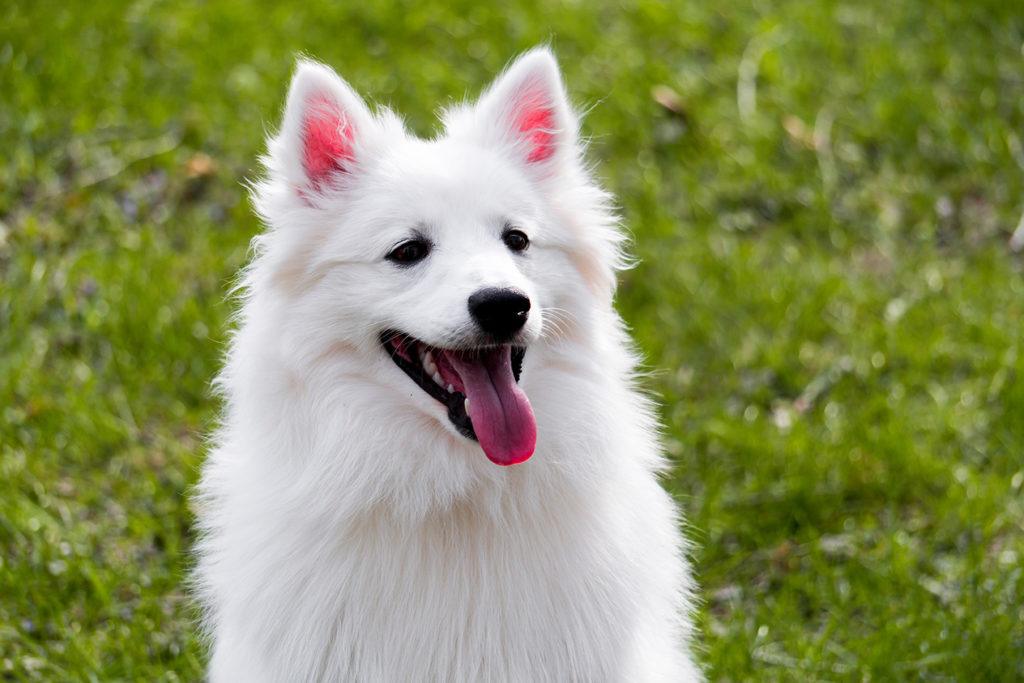 Winter-Inspired Names
Why not give your winter-loving American Eskimo Dog a winter-themed name? Here are a few to try.
Alaska
Alert
Antler
Arctic
Bear
Boots
Burr
Cinnamon
Cocoa
Denali
Elsa
Everest
Flake
Fleece
Glitter
Klondike
Manaslu
Marshmallow
Nevada
Parka
Penguin
Scott
Silver
Sleigh
Slippers
Slushie
Snowball
Snowy
Twinkle
Vail
Yeti
Sledding Names
American Eskimo dogs are well-suited to have names that honor famous sled dogs or dog sledding, since this breed excels at the sport.\
Ace
Akira
Aro
Aspen
Aurora
Balto
Bolt
Buck
Chase
Comet
Flash
Hunter
Jiro
Juneau
Kodiak
Laika
Maverick
Rip
Sierra
Sky
Smoke
Storm
Tahoe
Tank
Timber
Togo
Tundra
Vortex
White Fang
Whiz
Winter
Yukon
Zip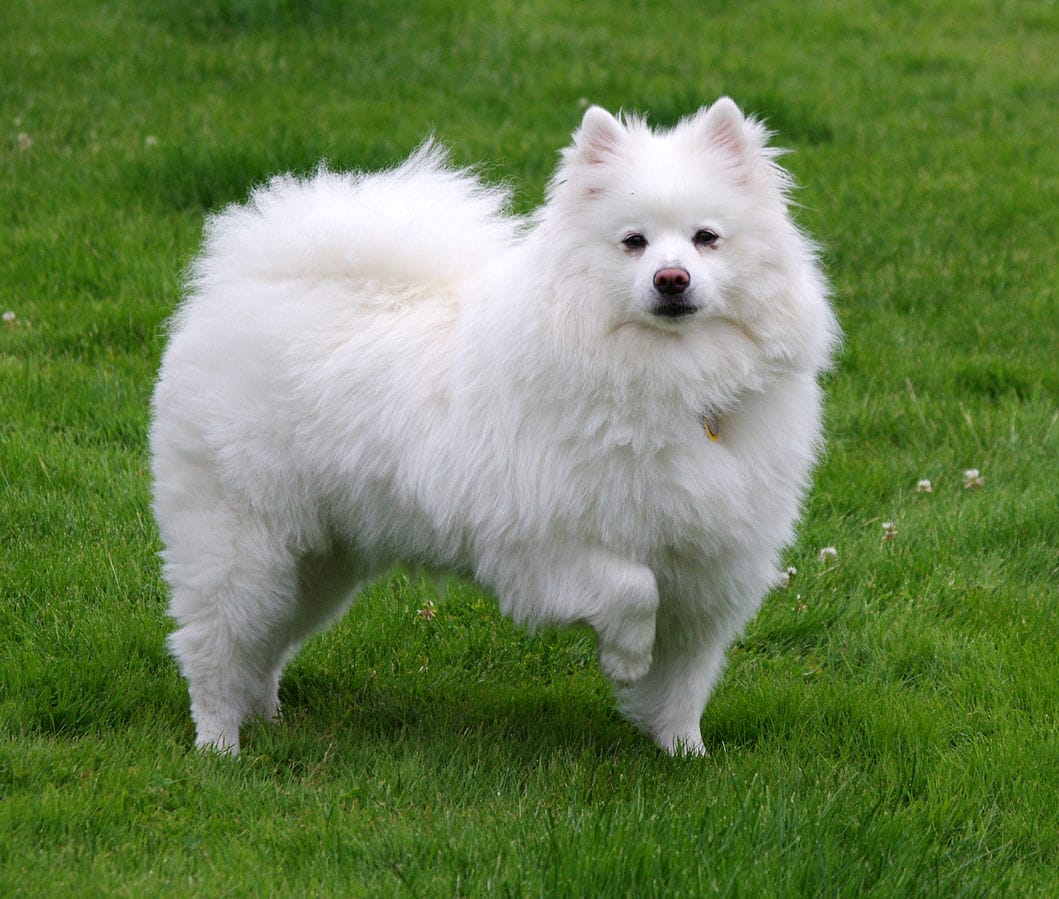 Names for White-Coated Dogs
If you are looking for a name that fits your dog's snow-white appearance, try one of these popular names for white dogs. Many of these names mean "white" in other languages.
Aputsiaq
Aubin
Beluga
Belyy
Berfin
Bianca
Blanca or Blanco
Blondie
Bones
Casper
Champagne
Coconut
Cotton
Dove
Eirwen or Eira
Flour
Fuyu
Ghost
Ivory
Kaneq
Lumi
Milky
Nimbus
Nova
Olwen
Polar
Qanuk
Quilo
Swan
Vanilla
Vit
Weiss
Wittaker
Wolf
Xue
Yujio
Yuki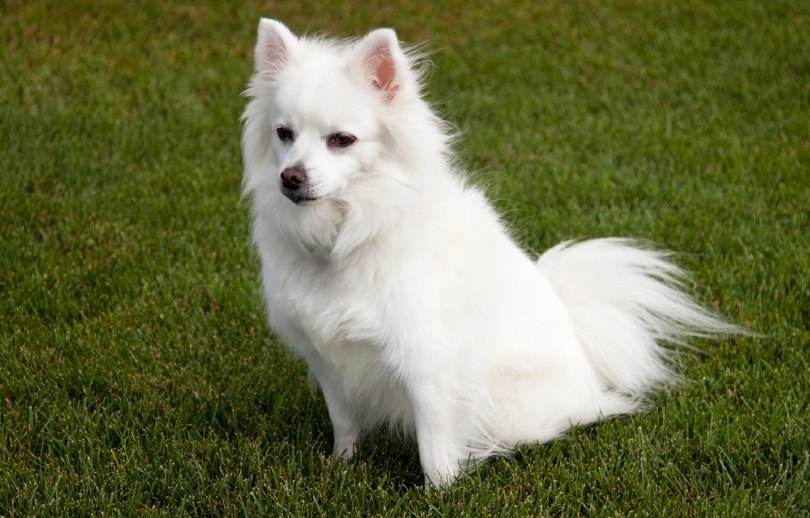 Nordic Names
The American Eskimo dog has northern roots that trace back to Nordic dog breeds, and Scandinavian names honor this heritage. Here is a list of Nordic-inspired Scandinavian names for your dog.
Ake
Alf
Aska
Astrid
Bein
Bjorn
Dagmar
Enar
Erling
Frida
Frode
Gunnar
Gunther
Hakan
Hilda
Ingrid
Kelby
Keldan
Leif
Olaf
Rana
Revna
Roscoe
Saga
Sage
Sigrid
Tove
Viking

Conclusion
We hope that you enjoyed this list of amazing names for American Eskimo dogs. Hopefully, you've found inspiration for the perfect name. If not, don't worry! Sometimes, you just need to be patient and let the best name come to you.
---
Featured Image Credit: Scarlett Images, Shutterstock