600+ Anime Cat Names: Our Top Picks for Your Kawaii Cat
If you just adopted a cat or brought home a kitten, you are probably so excited to give them a name. It can be a little complicated coming up with just the right fit. But if you're an anime geek and proud of it, you might want to give them a name that matches your favorite character.
Allow us to introduce you to these super cool anime names. Some might be immediately familiar, while others are fresh picks. And who knows, in our list, you might even find a name of a character you never knew existed. Let's dive right in.

How to Name Your Cat
If you're looking up anime names, obviously, you have trimmed the fat enough to know the general direction you're going here. So, now that you know that consider other factors, too.
Each anime character has their own personality. Some are people, others are animals, and some are made-up creatures never seen on earth.
Is your kitty soft and squishy like Jigglypuff? Are they sharp, agile, and serious like Mewtwo? You might want to give them a name that mimics their general actions.
Or maybe you just have a favorite anime character that you love—and the rest doesn't really matter. No matter what you pick, we're certain we've run through all the anime names you would ever want to consider.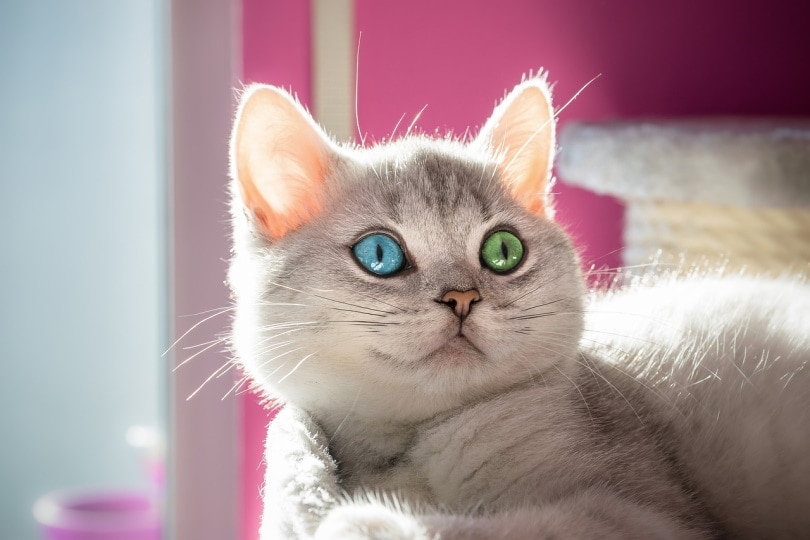 Pokémon Names for Your Cat
Pokémon might arguably be one of the most iconic anime series of all time. We have all seen the extensive card decks and witnessed people in the street playing Pokémon Go! If you have ever been a person who wants to catch them all, maybe name your kitty after one of these fabulous characters.
Male Pokemon Cat Names
Ash
Pikachu
Charizard
Psyduck
Meowth
Snorlax
Venusaur
Diglett
Squirtle
Balstoise
Weedle
Metapod
Caterpie
Kakuna
Mewtwo
Wigglypuff
Venonat
Dugtrio
Growlithe
Poliwhirl
Persian
Weepinbell
Slowpoke
Machop
Bellsprout
Magnemite
Rapidash
Doduo
Grimer
Haunter
Shellder
Kingler
Voltorb
Marowak
Cubone
Flareon
Pidgey
Raichu
Vulpix
Beedrill

Female Pokemon Cat Names
Nidorina
Nidoqueen
Chansey
Combee
Ditto
Torchic
Rattata
Raichu
Sylveon
Clefairy
Wormadam
Cacturne
Bibarel
Garchomp
Heracross
Vileplume
Sudowoodo
Girafarig
Happiny
Jynx
Petilil
Totodile
Alcremia
Bounsweet
Cresselia
Froslass
Illumise
Lilligant
Milcery
Salazzle
Steenee
Smoochum
Latias
Kangaskhan
Hatenna
Floette
Cresselia
Florges
Blissey
Bounsweet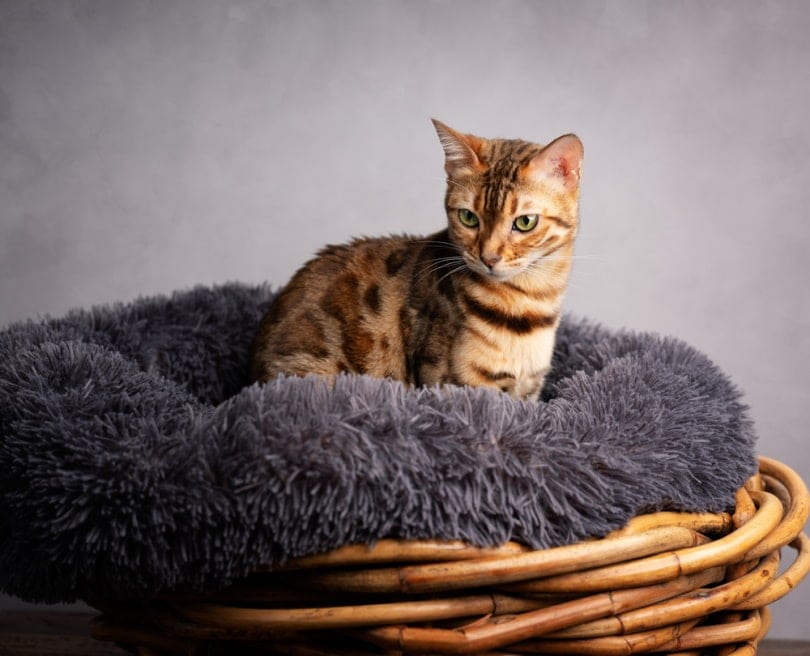 Dragon Ball Z Character Names for Your Cat
So many people started out their love for anime by watching Dragon Ball Z. If you like thrillers about heroes defending the earth from outer evil, your cat might fit the bill for one of these cool names.
Male Dragon Ball Z Cat Names
Goku
Vegeta
Majin Buu
Frieza
Trunks
Gohan
Broly
Piccolo
Krillin
Goten
Shenron
Raditz
Master Roshi
Yamcha
Nappa
Satan
Popo
Tien Shinhan
Uub
King Kai
Captain Ginyu
Kami
Iwan
Marmad
Mardoo
Chiaotzu
Dende
Shallot
Dabura
Eyre
Mei
Zarbon
Mez
Recoome
Ikose
Moah
Sage
Salt
Spopovich
Jeice
Puar
Dodoria
Old Kai
Erito
Incha
Shinseki
Vewon
Mercenary Tao
Garlic Jr.
Oolong
Female Dragon Ball Z Cat Names
Bulma
Chi-Chi
Videl
Marron
Android 17
Kefla
Fasha
Gure
Cynthia
Cocotte
Chao
Granyu
Kalif
Pan
Grandma Paozu
Marilee
Leena
Jamila
Iwaza
Emi
Kikaza
Monna
Ena
Celipa
Old Woman Spring
Miss Buu
Kaede
Colonel Violet
Kakunsa
Akina
An Azuki
Amy
Banya
Melee
Cheelai
Coco
Launch
Éclair
Erasa
Panchy
Ogma
Nira
Agios
Bulla
East Kai
Oats
Mirinay
Pecolda
Petrona
Mizore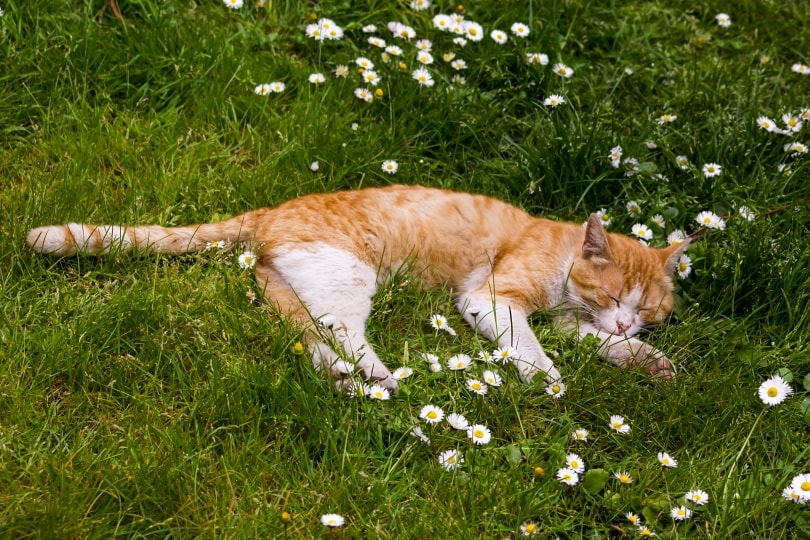 Sonic Names for Cats
If you're familiar with Sonic, you know that he's an edgy little hedgehog with lightning speeds. It's also an anime-inspired video game and movie. Sonic's main goal is battling Doctor Eggman, the evil mad scientist. Here is a list of Sonic-inspired cat names!
Male Sonic Cat Names
Sonic
Shadow
Doctor Eggman
Catweazle
Silver
Charlemagne
Bearenger
Bimmy
Blazer
Cedric
Bean
Basil
Bartleby
Tails
Beauregard
Chameleon
Benjy
Captain Carl
Benny
Tantrum
Angus
Antoine
Chirps
Clifton
Clive
Nack
Cyrus
Harry Mole
Neddy
Hawking
Dithers
Whipple
Updike
Zavok
Teanchai
Hobson
Screech
Naugus
Warthog
Hothep
Jet
Canus
Gaz
Infinite
Mephiles
Agunus Rhino
Walrus
Zazz
Badger
Jeepers

Female Sonic Cat Names
Abyss
Tikai
Sticks
Maria
Whisper
Surge
Cream
Belinda
Cassia
Rouge
Amy Rose
Anastasia
Chloe
Foxxy
Sasha
Natalia
Nutmeg
Aurora
Opal
Roxy
Ara
Perci
Topaz
Ursule
Aquarius
Wendy
Francesca
Yasmine
Tatiana
Uma
Vera
Wave
Raniya
Fanny
Honey
Scarlet
Katella
Rudi
Nagi
Posey
Athena
Tarragon
Yaya
Zooey
Bernadette
Carrottia
Patty
Telra
Carruthers
Bunni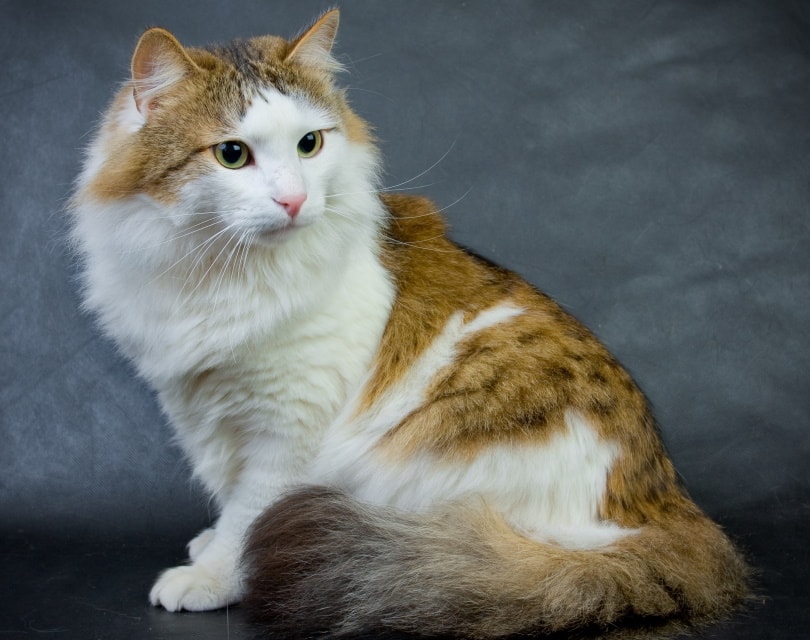 Haikyuu! Names for Your Cat
Haikyuu! is an anime series that focuses on the story of Shoyo Hinata, who is the boy aspiring to be a great volleyball player. If you're into anime and sports, you might want to name your new friend after one of these cool characters.
Male Haikyuu! Cat Names
Shoyo
Tobio
Ren
Satori
Minoru
Koshi
Kei
Togo
Samson
Shun
Taishi
Toru
Kotaro
Wataru
Kiyoomi
Junji
Acchan
Chiharu
Wakatoshi
Dai
Kaito
Daiki
Eita
Kazuma
Lucio
Manabu
Motoya
Oriver
Gao
Izuru
Osamu
Reon
Shinji
Soma
Tadashi
Tatsuto
Wataru
Heisuke
Fuki
Atsuma

Female Haikyuu! Cat Names
Shimizu
Yachi
Michimiya
Tanaka
Hinata
Hakamada
Natsume
Momoi
Junepei
Alexandra
Masako
Nishinoya
Hitoka
Beastars Names for Your Cat
Beaststars is a Japanese manga series that focuses on animal anime characters. Main protagonist Legoshi is a misunderstood wolf man who's really mild and timid. This series isn't necessarily for smaller children, as it has some adult content. However, if you're a fan, here are the character names.
Male Beastars Cat Names
Haru
Legoshi
Louis
Dom
Free
Jack
Durham
Melon
Bill
Cosmo
Pina
Rokume
Saiga
Victor
Zeyka
Tao
Aoba
Kai
Leghom
Gouhin
Jinma
Miegel
Caiman
Mark
Mokichi
Collot
Fudge
Mizuchi
Gon
Ibuki

Female Beastars Cat Names
Juno
Agata
Els
Sally
Peach
Zoe
Voss
Sheila
Ellen
Lisa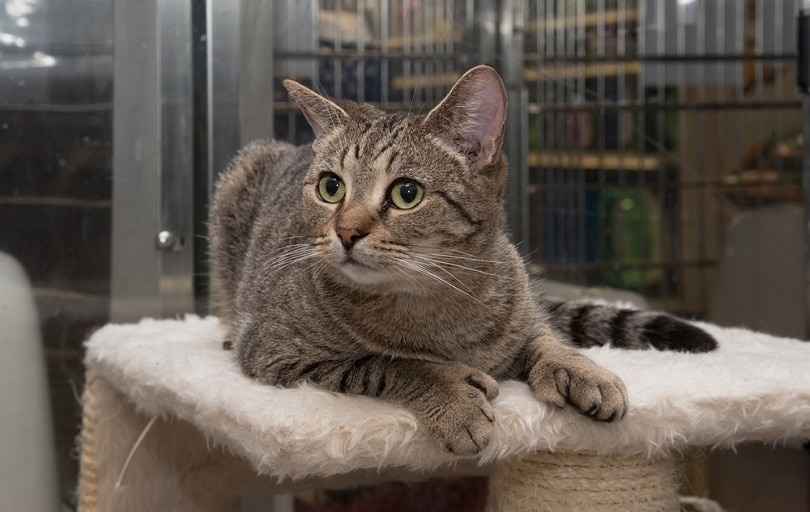 Samurai Pizza Cats
The anime series Samurai Pizza Cats is exactly what it sounds like. It's about a small group of cats who own a pizza parlor in Little Tokyo. These heroes band together to protect the city from villain Big Cheese and their minions.
Male Samurai Pizza Cat Names
Guido
Frogface
Howie
Atric
Beam
Officer Pooch
Pickaxe
Smiling Jack
Big Cheese
Ockto
Ruthless
Rubus
Mr Turtleman
Ambassador
Schwarzenegger Bot

Female Samurai Pizza Cat Names
Lucille
Sylvia
Geisha
Flo
Nanny
Oinky
Veronique
Yawara
Ruby
Polly Esther
Lucinda
Princess Vi
Francine
Abigail
Annette
Kakegurui—Compulsive Gambler Names for Your Cat
Kakegurui-Compulsive Gambler is a Japanese manga series about young students who attend a wealthy, privileged school. When a newcomer arrives at school, she mixes up the game a little with her gambling ways. Here are all the characters.
Male Kakegurui—Compulsive Gambler Cat Names
Ryota
Kaede
Rin
Ren
Aoi
Ibara
Jun
Nagi
Kanade
Horo
Kiwatari
Amane
Innu
Shinnouji
Nobuya
Kyuu

Female Kakegurui—Compulsive Gambler Cat Names
Yukemo
Mary
Midari
Rei
Runa
Erimi
Itsuki
JKurima
Kururudo
Naoko
Ruri
Shimizu
Tooame
Miroslava
Naoe
Ouri

Miraculous: Tales of Ladybug
If you're looking for an awesome name your kids will equally love, think about a new-age anime series, like Miraculous: Tales of Ladybug. It's an adorable series about a girl who does big things, fighting crime across the city. Maybe your fierce little warrior could use a name like these.
Male Miraculous: Tales of Ladybug Cat Names
Luka
Gabriel
Felix
Nino
Marc
Nathaniel
Le Chien
Wang Fu
Adam
Jiao
Micazoyolin
Mercury
Thorn
Wu Shifu
Rolland
Banana
Jalil
Gilbert
Hot Dog Dan
Gavroche
Darkblade
August
Bastille
Bob Roth
Adrien
Fang
Andre
Cash
Delmar
Herakles

Female Miraculous: Tales of Ladybug Cat Names
Marinette
Zoe Lee
Chloe
Lila
Juleka
Alya
Kagami
Nathalie
Aeon
Aurore
Bo Rua
Gina
Fei Wu
Jeanne
Kenya
Manon
Rossi
Nadja
Rose
Tomoe
Penny
Mylene
Lindalee
Ignoblia
Hurricane
Marlena
Olympia
Sabine
Vivica
Ondine
v

One Piece Character Names for Cats
The series One Piece focuses on Monkey D. Luffy trying to become the King of Pirates. It has some pretty interesting names you can think about—and maybe some you haven't even paid attention to. These are some name-worthy fantasy adventure names.
Male One Piece Cat Names
King
Luffy
Kaidou
Roronoa
Trafalgar
Joy Boy
Shanks
Gol
Absalom
Basil
Chew
Dobon
Bobomba
Kappa
Dpgya
Franky
Lacuba
Fuga
Bunny Joe
Gatz
Orlumbua
Papaneel
Buggy
Rush
Seamors
Vegapunk
Gonbe
Pavlik
Zepo
Peachbeard
Shinosuke
Karasu
Smooge
Tansui
Unigaro
Wanze
Zabo
Lassoo
Potsun
Roddy
Nangi
Laffitte
Kyros
Nazu
Manjaro
Limejuice
Shimizu
Happygun
Jango
Jozu
Female One Piece Cat Names
Yamasta
Nico
Nami
Ulti
Black Maria
Kozuki
Bonney
Charlotte
Pudding
Adele
Effilee
Nutmeg
Praline
Prim
Smoothie
Wafers
Chicory
Giolla
Benten
Kozuki
Muret
Roxanne
Zala
Shinobu
Terracotta
Lola
Kasa
Yashigi
Mousse
Oide
Cindry
Wanda
Isa
Maidy
Noriko
Rint
Cornelia
Kanezenny
Lily
Didit
Esta
Yuki
Uholisia
Stussy
Cinnamon
Eikon
Ishilly
Sugar
Fillonce
Isuka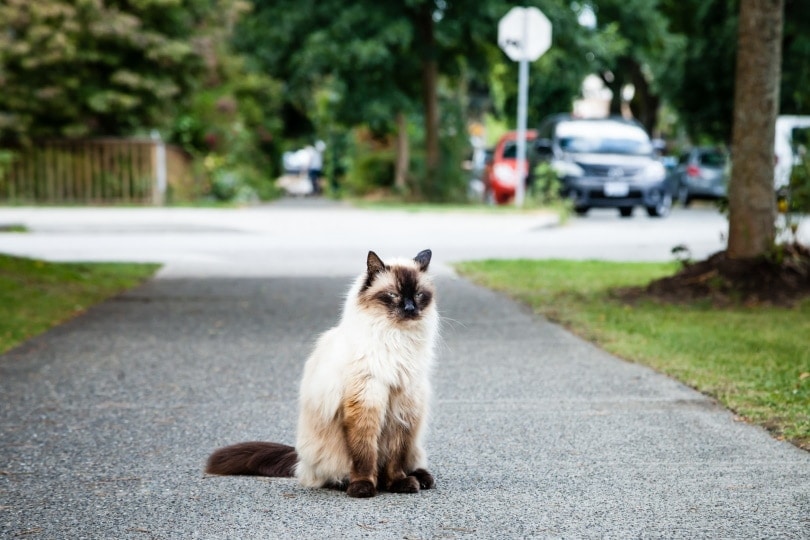 B: The Beginning
The series B: The Beginning centralizes around main character investigator Keith Flick. He rejoins the police force to track a serial killer. This intense series leads to lots of interesting characters with fascinating names. Take a look at some of these that we found.
Male B: The Beginning Names
Dead Kyle
Meyer
Boris
Brian
Crouse
Henry
Julian
Kazama
Flick
Koku
Yellow
Yukio
Takeru
Mario
Gilbert

Female B: The Beginning Cat Names
Yuna
Izanami
Minatsuki
Lily
Erika
Kaela
Kai
Kukuri
Quinn

Horimiya Names for Your Cat
Horimiya surrounds a popular girl, Kyuoko Hori. She is a teen girl pining for the attention of emotionally distant parents. You can follow her along as she tries to find her place. There are some pretty decent name choices in the show, too.
Male Horimiya Cat Names
Izumi
Kyousuke
Kakeru
Souta
Sya
Kouichi
Akane
Ichirou
Aoi
Kamioka
Akinori
Taiki
Tooru
Shin
Makio
Yoshirou
Mizouchi

Female Horimiya Cat Names
Kyouko
Yuki
Honoka
Sakura
Remi
Yuriko
Yuuna
Iori
Chika
Kayo
Miki
Reiko

My Hero Academia Cat Names
My Hero Academia is a Japanese superhero serious about the main character Izuku. He is born totally normal, while everyone else has a superpower of some kind. It trails through him, wishing he had power, too. There are some exciting picks if you care to take a look.
Male My Hero Academia Cat Names
Izuku
Katsuki
Denki
Shoto
Yugs
All Might
Eri
Kota
Kai
Atshurio
Jin
Dabi
Toga
Himiko
Kurogiri
Koji
Rikido
Shota
Chiyo
Mirio
Tamaki
Hitoshi
Chizome
Female My Hero Academia Cat Names
Eri
HImiko
Nejire
Mei
Kyoka
Toru
Momo
Minoru
Tsuya
Tenya
Ochaco
Fumikage

Conclusion
There is definitely no shortage of name inspiration in the anime world. So many shows with huge character bases litter the web. If you're an anime fan, you probably have lists of your favorites already. But maybe you saw a name you didn't even realize existed.
Best of luck in naming your feline newcomer something sensationally anime-styled!
---
Featured Image Credit: This road is mine, Shutterstock