10 Best Aquarium Carpet Plants & Grasses in 2023 – Reviews & Top Picks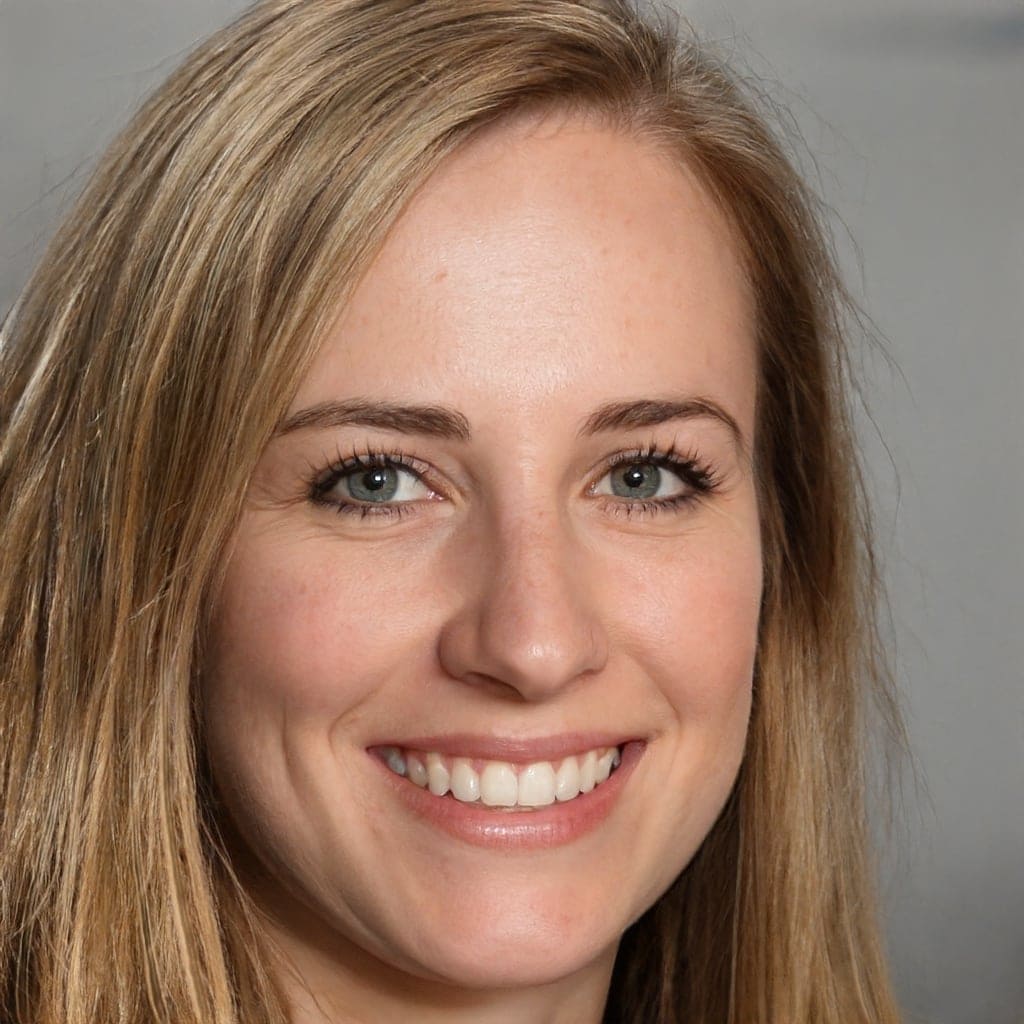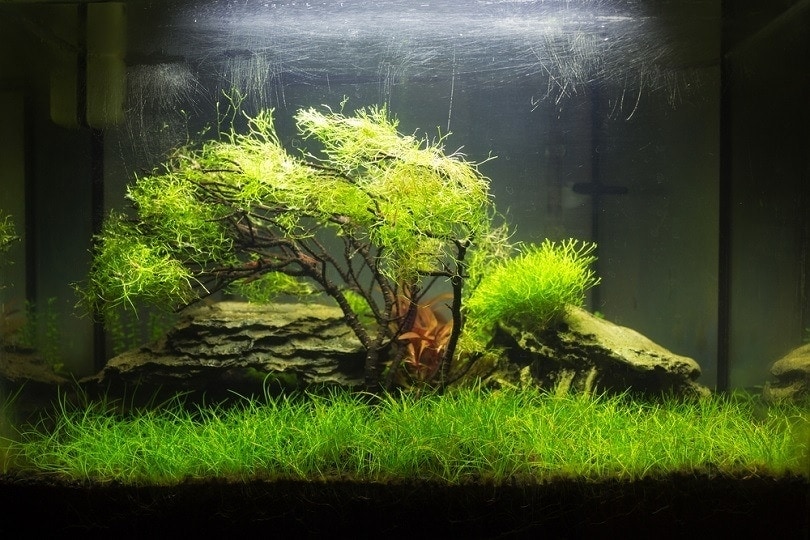 If you have recently purchased an aquarium or looking to improve the one you have been using, you may want to know about the different types of plants you can install. Carpet plants and grasses spread out and create a covering over the tank floor, and there are several types you can try to achieve the appearance you want.
We've chosen ten of the most popular types to discuss with you in more detail. We'll go over how easy they are to grow and how much maintenance they require. We've also included a short buyer's guide where we talk about how to grow these plants and what equipment you need.
Join us while we talk about lighting, CO2, plant size, propagation, and more to help you make an educated purchase.

A Quick Comparison of Our Favorites of 2023
Rating
Image
Product
Details

Best Overall

Staurogyne Repens

Propagates easily
Already Started
Works with underground filters
Check Price

Best Value

Dwarf Sagittaria

Small amount
Expensive
Likes low light
Check Price

Premium Choice

Dwarf Hairgrass

Low growing
Low maintenance
Ideal foreground plant
Check Price

Christmas Moss

No snails
Well packaged
Perfect for driftwood
Check Price

Eleocharis Parvula

Low maintenance
Perfect for breeding tanks
Can reach up to 12 inches
Check Price
The 10 Best Aquarium Carpet Plants and Grasses
1.

Staurogyne Repens
Growth rate: Moderate
Max height: 4 inches
Light demands: Low
CO2: Low
Difficulty: Beginner
Staurogyne Repens is one of the easiest plants to grow, requiring very little light and CO2 to develop and spread. It will grow tall if you leave it alone, but it will begin to grow horizontally, forming an attractive green carpet if you clip it. The clippings will also produce new roots, which makes them easy to propagate. It helps create oxygen and balances tanks that have too much nitrogen. It's also hardy and works with many kinds of filters, including underground filters. It's delivered already started, so you can put them in your tank immediately.
The downside to the Staurogyne Repens is that the roots are extremely delicate and suspended in a gel when they arrive, which can be difficult to place under your gravel or stones without damaging the roots. It can take some time for the gel to dissolve, allowing the plant to come unseated.
Propagates easily
Already started
Works with underground filters
---
2.

Dwarf Sagittaria
Growth rate: Moderate
Max height: 16 inches
Light demands: Low to medium
CO2: none
Difficulty: Beginner
The Dwarf Sagittaria is an extremely hardy plant that will thrive in most aquariums, including those with hard water. It likes low light and will grow faster in its dim conditions, and it also doesn't require any CO2. Most experts recommend it for beginners because it's easy to plant and catches on quickly. Since it's so tall, you usually find it in the back of the tank.
The problem with Dwarf Sagittaria is that it is quite expensive and only available in small quantities.
May need nutritional supplements
---
3.

Dwarf Hairgrass
Growth rate: Moderate
Max height: 6 inches
Light demands: Low to moderate
CO2: None
Difficulty: Easy
Dwarf Hairgrass is also known as a Micro Sword. It's a low growing plant that rarely gets taller than 6 inches and closely resembles ordinary grass. It's native to the Americas, so it's relatively easy to find and inexpensive to purchase. It's a good foreground plant that provides a good place to hide for many fish species and requires very little maintenance once it catches on. It gets its name from small flowers on the tip that resemble spikes.
The primary downside to Dwarf Hairgrass is that it's hard to keep rooted, especially at first, and our package arrived with many snails that may not be suitable for some aquariums.
Low growing
Ideal foreground plant
Low maintenance
Arrives with snails
Hard to keep rooted
---
4.

Christmas Moss
Growth rate: Slow
Max height: 4 inches
Light demands: Low
CO2: Required
Difficulty: Beginner
Christmas moss is a dense plant that provides the perfect shelter for baby shrimp and smaller fish, and it's very soft. It's easy to maintain, and you can use it as a carpet or as decoration on driftwood and castles. It produces shoots that resemble branches, and it does well in low light aquariums.
Your Christmas moss will require come CO2, or you can use a liquid fertilizer to make sure it gets the nutrients it needs. It's slow-growing, so it's unlikely to take over your tank, but some people may become impatient waiting for it to propagate, and the package we received only provided us with a golf ball-sized portion.
Provides great cover for fish and shrimp
Perfect for driftwood
Well packaged
No snails
Small portion
Slow growing
---
5.

Eleocharis Parvula
Growth rate: Fast
Max height: 12 inches
Light demands: Medium
CO2: Low
Difficulty: Beginner
Eleocharis Parvula is also called Dwarf Spikerush and Giant Hairgrass. It's a tall plant that can reach up to 12 inches and makes a perfect addition to breeding tanks because it provides plenty of hiding places. It's attractive in the background or upfront and requires very little maintenance. It spreads using runners and will need moderate light and some CO2 to thrive.
The biggest downside to using Eleocharis Parvula is that the shipping process often damages the plants, so you might want to look for it in the local pet store. It also requires CO2, and you will need to make sure you have a system in place.
Perfect for breeding tanks
Low maintenance
Requires CO2
Easily damaged in shipping
---
6.

Pogostemon Helferi
Growth rate: Moderate
Max height: 6 inches
Light demands: Low to medium
CO2: Required
Difficulty: Beginner
Pogostemon Helferi is a perfect foreground plant that often has a star-shaped appearance. It can grow up to 6 inches but usually stays at 4 or less. It provides a great hiding place for your fish and other animals, and its quick-growing roots allow it to attach itself soon after moving it. The package we received was well packaged and had no snails.
You will need to provide CO2 when growing the Pogostemon Helferi, so make sure you have a system in place before ordering your plants.
Quick growing roots
No snails
---
7.

Riccia Fluitans
Growth rate: Moderate
Max height: 2 inches
Light demands: Low
CO2: Low
Difficulty: Beginner
Riccia Fluitans is sometimes called Crystalwort. It's a floating plant but grows well when submerged, and many people use it as a carpet for their aquarium by tying it to a rock or other stable surface until it gets rooted. It's easy to grow and requires very little maintenance once it gets started. It doesn't require CO2, but it can help the plants grow faster if you have the system. This best fast-growing aquarium carpet plant is also suited to low light conditions, and our package arrived with a guarantee that the plants would live for seven days.
The primary downside to Riccia Fluitans is that you only get a small portion, and the shipping process is too rough for these delicate plants, and they often arrived damaged or dried out. The customer service sticks by the seven-day guarantee, but it can get frustrating if you are a repeat customer.
7-day guarantee
Low maintenance
Small portion
Easily damaged when shipping
---
8.

Helanthium Tenellum
Growth rate: Slow
Max height: 8 inches
Light demands: Strong
CO2: Required
Difficulty: Easy
Helanthium Tenellum is another grass type carpet plant that covers the ground via long runners. If it grows too quickly or becomes too dense, you can cut the runners to slow growth. It's easy to maintain and can get as tall as 8 inches making it suitable for the entire tank. It provides a perfect hiding spot for shy or breeding fish and it won't overtake the other plants.
The downside to the Helanthium Tenellum is that it will grow very slowly unless you supply a good amount of light and CO2.
Ground covering
Easy to maintain
Requires strong lighting
Requires CO2
---
9.

Java Moss
Growth rate: Moderate
Max height: 4 inches
Light demands: Low
CO2: None
Difficulty: Beginner
Java Moss is one of the most popular mosses found in home aquariums because it is extremely easy to grow. It doesn't require extra light or CO2, but you can add them if you want the moss to grow quickly. This brand contains three rocks with the moss, so all you need to do is drop them into your tank. If you want the moss to spread and create a bed, add CO2. Otherwise, your java moss will require next to no maintenance.
The downside to java moss is that without additional CO2, the moss will grow slowly, and you may not notice a difference after several months, which can cause some owners to become impatient.
Three pack
Low maintenance
---
10.

Glossostigma Elatinoides
Growth rate: Fast
Max height: 1 inch
Light demands: High
CO2: Required
Difficulty: Moderate
Glossostigma Elatinoides is a fast-growing aquatic plant that only grows about one-inch tall and is perfect for the tank's front. Its rapid advancement can be exciting to watch, and it created a plush carpet and will help clean the water.
Glossostigma Elatinoides is the only carpeting plant on this list with a moderate difficulty rating. It's higher rating is due to the high amount of light and CO2 they require to grow correctly, but once you have the correct levels established, they will need very little maintenance.
Fast-growing
Perfect for the foreground
It helps clean the water
Requires plenty of light
Requires plenty of CO2
Buyer's Guide: Choosing the Best Aquarium Carpet Plants & Grasses
Let's look at some important things to consider before you purchase your next aquarium carpet plant.
Propagation
Propagation refers to how fast the plant spreads. Some plants spread on their own through runners that branch off the parent plant and sprout new ones. However, most others will require you to prune the plant with long sharp scissors and planting the cuttings. You can prune faster-growing plants more often, and it will be easier to create a complete ground covering. However, if you are looking for an accenting plant, you will want something slower growing.
Height
The next thing you will want to think about when choosing a carpet plant for your aquarium is how tall the plant will be when fully grown. Shorter plants are perfect for the tank's front and are great for attaching to driftwood and other items in the tank. Keep your foreground plants under 4 inches.
Plants taller than four inches are best suited to the back of the tank, where they will not obstruct your view. These plants are attractive and provide a fantastic hiding place for shy fish and for those that are breeding.
Light Demands
Many plants will not require additional lighting but some will. With the increasing popularity of LED systems replacing the traditional bulb that requires plenty of electricity and frequent changes, adding more light to your aquarium is inexpensive and long-lasting. These LED systems can provide your plants with the full spectrum of light your plants require to grow.
CO2
Many plants will require carbon dioxide for optimal growth. Even those that don't need it will benefit from adding it to the tank and will often grow faster and taller. However, adding CO2 to the tank requires an entire system, and the knowledge to use it. In most cases, you can buy the whole kit online or from a pet store. You will need a tank of gas, a CO2 regulator, a bubble counter, and tubing. Often purchasing the whole kit will supply you with the instructions for installing it.
Difficulty
All of the plants we chose to include on this list are easy to maintain and require little effort to keep them alive. However, many other varieties are much more challenging. If you are inexperienced, we highly recommend choosing one or two of these varieties first to gain the experience you need.

Conclusion
We hope you have enjoyed these reviews and have discovered a few plants you would like to add to your aquarium. We highly recommend our first choice, Staurogyne Repens, because it's very easy to grow and is the perfect size for the entire tank it doesn't require any extra lighting or CO2 but will grow better if you supply them. This plant allows you to grow into it, doing more when you are ready. Once you have lighting and CO2 systems, the Glossostigma Elatinoides is extremely attractive, fun to watch, and provides you with a plush carpet in your tank.
Any of the plants on this list will make fine additions to your tank. If you have found the perfect variety for your aquarium, please share these ten best aquarium carpet plants on Facebook and Twitter.
---