9 Aquarium Plants That Thrive in Hard Water: 2023 Reviews & Top Picks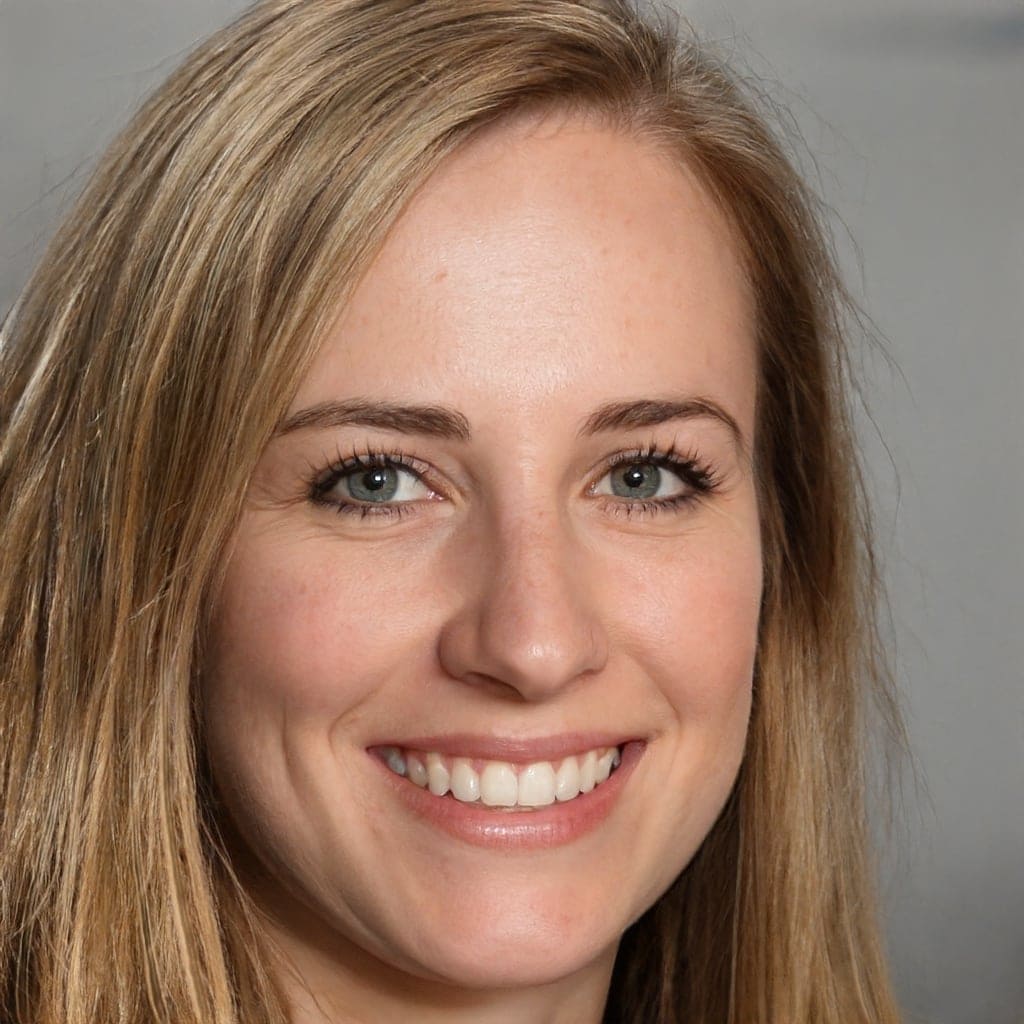 Whether you're new or seasoned at growing aquatic plants, the type of water you have can play a huge factor in success. Some plants simply need soft water because they can't handle the minerals in hard water. It can block the natural absorption of some vital nutrients, robbing plants of food.
But if hard water is a problem for you, it's not hopeless. There are plenty of plants that thrive even in the hardest of water conditions. If you're looking for new hardy greens to add to your setup, here are our reviews of the top nine plants you can have in a hard water aquarium.

A Quick Comparison of Our Favorites of 2023
Rating
Image
Product
Details

Best Overall

3-Bundle Amazon Sword Plants by GreenPro

Hardy
Good for beginners
Compatible with many fish
Check Price

Best Value

Java Fern Microsorum Bundle

Inexpensive
Unique appearance
Many java fern types
Check Price

Premium Choice

Mainam Hygrophila Corymbosa Bundle

Easy to maintain
Takes up a large circumference
Excellent for semi-aquatic animals
Check Price

GreenPro Anubias Barteri

For any size aquarium
Grows on many surfaces
Thrives in many light conditions
Check Price

GreenPro Potted Cryptocoryne Usteriana

Has a variety of leaf colors
Can be standalone or group plants
Needs low to moderate light only
Check Price
The 9 Aquariums Plants that Thrive in Hard Water
1.

3-Bundle Amazon Sword Plants by GreenPro
Growth rate: Moderate
Max height: 20 inches
Light demands: Low to medium
CO2: Not required, but appreciated
Difficulty: Easy
The beautiful 3-Bundle Amazon Sword Plant by GreenPro is used in many aquariums as standalone pieces or in combination with other greenery. Since these plants are incredibly hardy, they can withstand harsher elements. It develops in freshwater only.
These plants are compatible with tankmates, but you should still be careful with certain fish since they can damage the plant. It's best to avoid if you have Oscars and certain kinds of cichlids. Goldfish may be rough on the sword plant, too, but it is a good source of food for them.
Amazon sword plants are susceptible to algae growth but are otherwise pretty healthy plants with no major issues. Leaves can be delicate, so if you notice any yellowing or browning of the leaves, simply trim the dead portions off.
Good for beginners
Hardy
Good source of food for certain fish
Compatible with many fish
Won't work well with aggressive fish
Susceptible to algae growth
---
2.

Java Fern Microsorum Bundle
Growth rate: Slow
Max height: 13.5 inches
Light demands: Low
CO2: Low
Difficulty: Easy
This lush, voluminous Jave Fern Microsorum Bundle is an eye-catching addition to many compatible aquariums. There are different variants to choose from, so you can pick the look you like best. There are narrow leaf, needle leaf, trident, and windelov java ferns in this 4-pack—all with a unique appearance.
Even though it sprawls out as it grows, it is very slowing to mature. It still leaves adequate space for other plants and tank life. It is also a durable plant that is easy to maintain, so if you're new at growing plants in your aquarium, it won't be an issue.
These ferns are generally inexpensive, too, which is an attractive feature since some aquarium plants can get pricy. These plants can be susceptible to rot, which can cause the plant to develop large dark spots. This usually happens if the plant gets too much light or lacks necessary nutrients.
Many java fern types
Unique appearance
Inexpensive
---
3.

Mainam Hygrophila Corymbosa Bundle
Growth rate: Fast
Max height: 16 inches
Light demands: Medium
CO2: Needed
Difficulty: Intermediate
If you want a fast-growing plant that is easy to care for, consider the Mainam Hygrophila Corymbosa Bundle. It has a very pleasing aesthetic, looking awesome in many different environments. Not only do they grow quickly, they also get very large leaves that sprawl out—allowing your fish to play peek-a-boo.
Because of the leaf size, a singular plant can occupy a pretty big space in your aquarium. This helps you can cut down on trying to fill empty space with other plants. The leaves can be tender, so destructive tank mates might tear this plant up.
Even though this plant can survive for a long period completely submerged, they do best when they grow out of the water, too. This pack is safe and disease-free, guaranteed. So if you were looking for a plant for a turtle or other semi-aquatic friend, this is an excellent pick.
Excellent for semi-aquatic animals
Takes up a large circumference
Easy to maintain
Leaves can be fragile
Not best for destructive tank mates
---
4.

GreenPro Anubias Barteri
Growth rate: Slow
Max height: 17 inches
Light demands: Low
CO2: Moderate
Difficulty: Slow
The beautiful GreenPro Anubias Barteri is a perfect selection for hard water in small to large aquariums. It's versatile, strong, and low-maintenance. The Anubias thrives in light conditions of basically any kind, from low to high light.
They can also grow in just about any type of substrate, from gravel to nutrient-rich soil to a piece of driftwood. Because they tend to develop despite their base, it's just another reason these plants are easy to keep—even for beginners.
Because of the leathery texture and lack of movement in the Anubias, they can be very prone to algae growth. It's best to keep them in an environment where there is plenty of shade and water currant.
For any size aquarium
Grows on many surfaces
Thrives in many light conditions
---
5.

GreenPro Potted Cryptocoryne Usteriana
Growth rate: Moderate
Max height: 6 inches
Light demands: Low
CO2: Low
Difficulty: Easy
GreenPro Potted Cryptocoryne Usteriana plants are usually used as a filler plant in aquariums to take up empty space. They are low to the ground and easy to keep—making them ideal for the job. You can buy these plants in a variety of colors to spruce things up a bit, getting just the contrast you want.
These plants thrive best when you give them iron-rich fertilizers, which aids in growth. They don't require a ton of light, needing moderate rays at best. They do well in clusters of the same plant or as a standalone—possibly for a backdrop.
Cryptocoryne plants are found next to flowing waters, so they do best with some water movement in the tank. The leaves are textured, which creates appeal. If the environment changes quickly, it can cause crypt melt—a problem that essentially disintegrates the plants.
Needs low to moderate light only
Has a variety of leaf colors
Can be standalone or group plants
Sensitive to sudden change
---
6.

12+ Leaf Amazon Frogbits
Growth rate: Moderate to fast
Max height: 12 inches
Light demands: Medium to high
CO2: Not needed
Difficulty: Moderate
The 12+ Leaf Amazon Frogbit is quite an interesting pick for aquarium hobbyists to try. It is a floating plant, standing on the top of the water. This creates a unique cover for your fish, who can hide beneath. Because they float, they don't need to add any Co2 for success.
These ornamental plants can get quite large, so you mustn't plant them overtop of other plants that require a lot of light. If you do, it can cause the life in the tank to suffer and even die. These won't work well in a small tank with fish since it can deplete them of light, too.
Even though these plants fare fine in harder water, you do have to be careful how you treat them. For instance, the top parts of frogbit have to stay dry as much as possible, so the tops don't start to rot. These plants have a live arrival-guarantee.
Floats on top of the water
Doesn't require CO2
Adds a unique look
Can cover other plants
Tops can rot when wet
---
7.

Potted Dwarf Baby Tears by Aqualeaf
Growth rate: Fast, depending on the substrate
Max height: 4 inches
Light demands: Low to moderate
CO2: Low to moderate
Difficulty: Easy
Potted Dwarf Baby Tears by Aqualeaf is a gorgeous carpeting plant that stays low on the aquarium floor. It sprouts four small, round leaves. These plants stay permanently anchored to the bottom of your tank with no submerging parts.
Dwarf baby tears need a very nutrient-rich substrate base to grow healthily. If you provide the right soil, this plant will quickly carpet across your aquarium floor. It doesn't grow as fast or as well in sand or gravel substrates—and it will need a dose of fertilizer if you choose these types.
These plants can spread quite quickly, so it's important to prune them often. They can take over the entire bottom of your aquarium if you leave them unattended. These plants are grown without the presence of pesticides and will not harm your existing fish.
Carpets across aquarium floor
Perfect for any aquarium above 10 gallons
Unique look
Doesn't work as well in gravel or sand
Needs pruned to prevent rapid spreading
---
8.

Bacopa Caroliniana
Growth rate: Slow
Max height: 12 inches
Light demands: Low
CO2: Low
Difficulty: Easy
The unique Bacopa Caroliniana is a lovely background plant that is ridiculously easy to grow. If you're the kind of person who seems to kill every plant you touch, give this one a try. It's extremely resilient for even the harshest situations.
You can easily shape this plant, trimming it as needed to get the aesthetic you desire. When these plants are submerged in water, they even flower beautiful little purple buds. If you want to spruce up the color, you can add iron supplements, but it isn't required. These plants ship with two to three days, fully protected.
While it's hard to disrupt this capable little plant, it can run into an issue. They might be a tad invasive, stealing the nutrients from other plants. They can even thieve so many nutrients they steal from themselves and suffer.
Very resilient
Flowers underwater
Easily pruned and trimmed
Can choke out other plants
---
9.

Java Moss Stone Pad 3-Pack
Growth rate: Slow
Max height: 5 inches
Light demands: Low to high
CO2: Not needed
Difficulty: Very easy
The Java Moss Stone Pad 3-Pack is a terrific pick. Java moss is practically a maintenance-free plant you can add to your tank. It grows at its leisure, and it's extremely difficult to harm. Not only does this moss handle hard water like a champ, but it thrives in many fluctuating environmental conditions, making it highly adaptable.
Java moss is intriguing in the sense that light controls the way the plant grows. Lower light produces a lanky, thinner moss. High light makes the java moss dense and compact. So, the lighting requirements are up to you based on the look you want.
Because of the structure of java moss, it can collect algae that are next to impossible to remove. If your plant develops algae, starting over is sometimes a better bet than trying to remove it. The individual size of each of these java moss plants vary.
Very adaptable
Good in all light
Practically maintenance-free

Buyer's Guide: How to Select the Best Aquarium Plants That Thrive in Hard Water
Plants are a charming addition to any aquatic display, but hard water can make that complicated sometimes. Anyone who has owned any type of plant knows that they can finicky in certain conditions. So, if hard water is an issue, you may have run into failed plants time and time again.
The good news is that some plants are hardy enough to withstand these elements. Know just what types of greenery to look for when you're adding life to your tank.
Hard Water Plants: The Basics
These plants are generally very easy to anchor, prune, and trim
These plants typically don't require special supplements or conditions
These plants work well in many substrates
These plants don't require vigorous maintenance
These plants usually don't develop major growth issues
Benefits of Plants in Aquariums
Plants are a natural part of any pond, lake, river, or ocean. So, of course, your fish and crustaceans thrive better when they have a more natural environment.
Some benefits of plant life in your aquarium include:
Plants provide water quality enhancement. Plants help to keep your water clean and free of buildup.
Plants stabilize the pH in your tank. Because plants use CO2 and organic debris from the tank, it can help neutralize the environment.
Plants aid in aeration. Like trees and plants on land, aquatic plants output lots of fresh oxygen in your tank to help your fish breathe.
Plants feed on CO2 produced by your fish. When fish breathe, they naturally produce CO2 just like us. Plants use this carbon dioxide as a food source, helping them thrive.
Plants reduce algae development. Algae can be an annoying problem in tanks. The presence of plants decreases algae growth from forming.
Plants mimic a natural environment to improve the quality of life. Why wouldn't your fish enjoy swimming in their own habitat?
Some plants act as an extra food source. If your fish need a snack, they can munch on many plants you add to the mix.
Healthy plants look beautiful in your tank. Plants are simply aesthetically pleasing and natural-looking when they are healthy and well-cared for.
Complications of Plants in Aquariums
There are downfalls to plants in aquariums, even though there are many perks. You can avoid many potential issues with plant life utilizing proper care measures in your aquarium. But if you're unfamiliar, there are things you need to look out for.
Some complications of having plants in your aquarium include:
Real plants can rot in your tank. Many live plants are susceptible to melting or rotting if they don't live in the right conditions.
More aggressive fish can damage or kill plants. Some fish, crawdads, and other crustaceans can be particularly rough on plant leaves and stems—they can even uproot a plant.
You might not want the extra responsibility. Maintaining your aquatic creatures can be a big responsibility. Adding plants creates more work.
How Does Hard Water Harm Some Plants?
Hard water can be a real pain. Even when you take a shower with hard water, it can leave your hair and skin dry or brittle. But just how much does it affect plant life in your tank?
Hard water keeps certain plants from absorbing vital nutrients. That can lead to a lack of growth or unhealthy-looking leaf production. The good news is that you don't have to buy anything special. You just add plants that can thrive in the environment.
Does Hard Water Harm Fish?
Most fish do just fine in hard water conditions. However, the minerals in hard water can negatively impact some fish if their bodies are used to soft water. In this case, it can damage some of their organs, such as kidneys.

Conclusion
So, now you can move forward with a few plants on your list to try out. Many of these choices can work in combination to create a lovely seascape, so you don't have to pick just one. Other plants thrive in hard water that might be rarer than those mentioned here.
You can always ask for other recommendations from fellow aquarium plant enthusiasts. Hopefully, our reviews led you to the discovery of your newest hard water-friendly aquarium plants.
---
Featured image credit: Joan Carles Juarez, Shutterstock