8 Best Aquarium Powerheads in 2023 – Reviews & Top Picks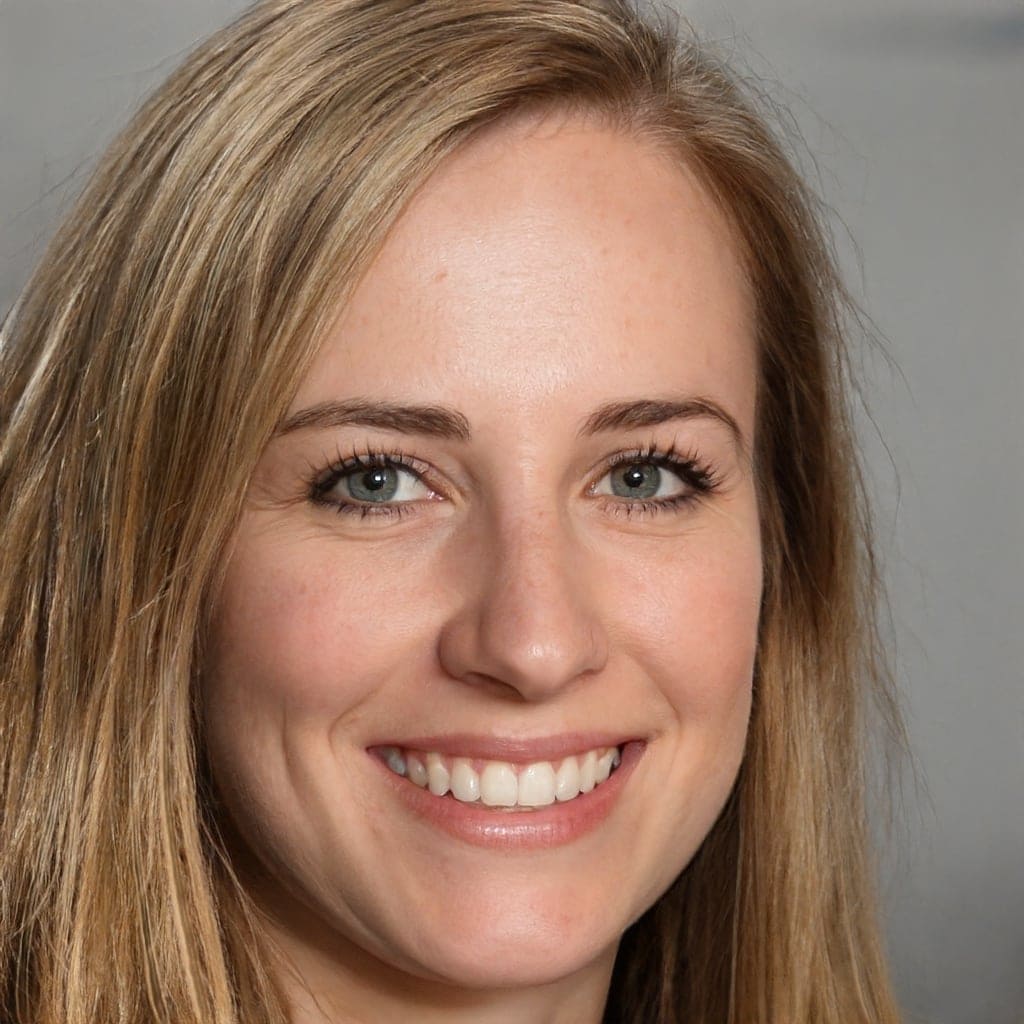 An aquarium powerhead is an excellent way to improve the living conditions in your tank, creating a healthier environment for your fish. Agitating the surface ensures better water chemistry and can even reduce your maintenance.
It helps stabilize the concentration of certain chemical compounds. It's also a smarter alternative to stagnant water, where toxins can build up and adversely affect the health of your fish and live plants.
Our guide includes everything that you need to know about choosing the right powerhead for your tank. We'll cover the specs and features that matter most when considering these devices. We'll also give your comparison shopping a jumpstart with our slate of reviews of some of the most popular products available. Let's get started!

A Quick Comparison of Our Favorites of 2023
Rating
Image
Product
Details

Best Overall

Marineland Penguin Submersible Powerhead

Adjustable flow
Affordably priced
Completely submersible
Check Price

Best Value

AquaClear Powerhead Water Pump

Value-priced
2-year warranty
Fresh or saltwater tanks
Check Price

Premium Choice

Hygger Submersible Aquarium Powerhead

Compact design
Built-in attachment
Fully adjustable heads
Check Price

AquaTop MaxFlow Aquarium Powerhead

Quiet
Extra accessories
Wide range of choices
Check Price

AQUANEAT Aquarium Powerhead

Two pieces
Quiet operation
Check Price
The 8 Best Aquarium Powerheads
1.

Marineland Penguin Submersible Powerhead — Best Overall
The Marineland Penguin Submersible Powerhead is a reasonably priced device suitable for 20-40 gallon tanks. The casing is plastic, which contributes to the low price point. Unfortunately, the attachment is a bit flimsy and may require a few DIY changes. The airflow is adjustable, which is a good thing, given the power of this unit. It could be overkill for some tanks, though, especially those with live plants.
The powerhead is easy to install and includes what you need to get started. We liked the long power cord too. The unit is completely submersible. We suggest that you handle the device carefully to avoid damaging the impeller.
Adjustable flow
Affordably priced
Completely submersible
Long power cord
Too powerful for smaller tanks
---
2.

AquaClear Powerhead Water Pump — Best Value
The AquaClear Powerhead Water Pump is one of the best aquarium powerheads for the money. It comes in four sizes, with decent ranges for each model. It has a slider on the unit to adjust the flow rate for your aquarium. However, you can't change where it goes. The device has a compact design that makes it easy to install without taking up much real estate in your tank. You can use it in either fresh or saltwater aquariums.
The powerhead is affordable and comes with a 2-year warranty against defects. The unit is well-made and hermetically sealed to protect it from damage or leaks. The propeller is also self-cleaning, with minimal maintenance necessary.
Fresh or saltwater tanks
Value-priced
2-year warranty
Underpowered for the recommended 20-gallon tank
Short power cord
---
3.

Hygger Submersible Aquarium Powerhead — Premium Choice
The Hygger Submersible Aquarium Powerhead is a powerhouse, dishing out up to 2,000 GPH for larger tanks. The two heads are fully adjustable, making it an excellent choice for all aquariums. The suction cups are built into the unit, making for a more secure attachment to the wall of your tank. The product is well-made with high-quality materials.
The manufacturer backs up its product with a 1-year warranty. That's a good thing because there are occasional quality control issues. Otherwise, it's an excellent value for the price, considering the amount of water that it moves without taking up much room in your tank.
Fully adjustable heads
Compact design
High-quality materials
Built-in attachment
Larger tanks only
Occasional quality control issues
---
4.

AquaTop MaxFlow Aquarium Powerhead
The AquaTop MaxFlow Aquarium Powerhead is all power, even at its smallest size. The device comes in four sizes, including 211-608 GPH to handle tanks from 100-300 gallons. Unlike similar products, you can use it with other filters and not just as an aerator at the top of your aquarium. However, it'll likely cause issues with an under-gravel filter if there isn't a sufficient layer of substrate on top of it.
The device runs quietly, something that we always appreciate in these devices. The manufacturer included an air regulator and intake. On the downside, the airflow is not adjustable, which can be a deal-breaker for some, given its power. It's either on or off, with nothing in between. Individuals with planted tanks may need to get creative to direct the airflow the right way.
Wide range of choices
Suitable for a sponge or under-gravel filters
Extra accessories
Quiet
Too powerful for smaller tanks
Not adjustable
---
5.

AQUANEAT Aquarium Powerhead
The AQUANEAT Aquarium Powerhead mixes things up a bit with a two-piece device that allows you to set up the airflow to fit your aquarium layout. Even though they look small, together, they move 480 GPH. You can only use them fully submerged as an aerator. You also can't put them on a timer.
The powerheads are deceptively small because they do pack a punch, making them unsuitable for smaller tanks. They run whisper-quiet when fully submerged. Unfortunately, there are quality control issues with the fans on some products. The suction-cup attachment is also flimsy and falls off easily.
Two pieces
Quiet operation
Large tanks only
Must contact the manufacturer about any issues
---
6.

SUNSUN JVP Series Submersible Circulation Powerhead Pump
The SUNSUN JVP Series Submersible Circulation Powerhead Pump is another riff on the two-piece design. The units are adjustable, which is good, given the forceful airflow. Some individuals may find it too much for heavily planted tanks. However, the devices run quietly when fully submerged. Unfortunately, the power cords are a bit short, making installation problematic for some setups.
The powerheads are a brushed silver color, which can make them stand out a bit more. They also feel a bit flimsy and aren't as durable as we'd like. That may explain the 90-day warranty, which is short, given the nature of the product.
Adjustable flow
Two separate units
Quiet
Too powerful for planted tanks
Short power cord
---
7.

FREESEA Aquarium Wave Maker Powerhead
The FREESEA Aquarium Wave Maker Powerhead looks more like the airflow control in an airplane than anything else. That said, it is a powerful device that moves a large amount of water, making it suitable for large tanks only. Its purpose is to aerate the water and won't run any kind of filter. It has a magnetic attachment instead of suction cups.
While the impeller is titanium, it can run loud if you don't keep up with maintenance. Any debris will fry it out quickly. Fortunately, the product comes with a 12-month warranty to take away the sting if it fails on you. The company also provides 24/7 customer support.
Adjustable air and directional flow
12-month warranty
---
8.

Flexzion Submersible Water Pump Powerhead
The Flexzion Submersible Water Pump Powerhead is a value-priced item that individuals owning smaller tanks will appreciate. It is powerful but not overwhelming. The airflow is adjustable too, so you can easily make it work in your tank. Unfortunately, the unit is louder than we'd like. It also stops working sometimes. When it is operational,  though, it gets the job done.
The powerhead comes in three sizes, inexplicably going from 80 GPH to 320 GPH with nothing in between. However, the smaller size will work in smaller tanks, which is a welcome feature. The unit is bulky, taking up too much room in many aquariums. We could not find any info about a warranty either.
Adjustable airflow
Small tank option
Affordably priced

Buyer's Guide: Selecting The Best Aquarium Powerhead
An aquarium powerhead is an excellent addition to your tank for several reasons. It creates a healthier environment for your fish by improving the water chemistry, which it does by creating surface agitation. That action helps release carbon dioxide and increase dissolved oxygen levels. Both are vital for both your fish and live plants.
Carbon Dioxide
Carbon dioxide is acidic. High concentrations can lower the pH of the water and create a stressful environment for your fish. Many species have specific requirements. For example, African cichlids fare best in alkaline conditions, whereas Goldfish prefer a lower pH.
Surface agitation can raise the pH to the fish's preferred range without much work on your part. Just set up your powerhead and let Nature take its course. A higher pH will also lower the solubility of heavy metals, many of which are toxic to aquatic life.
Dissolved Oxygen
Dissolved oxygen provides a pathway for fish to breathe through their gills. The concentration is a factor of atmospheric pressure, water temperature, and salinity. For example, your tank will have less dissolved oxygen available in higher latitudes. Likewise, warmer temperatures will have a lower concentration, as will higher salinity levels.
Most fish require a concentration between 5-6 parts per million (ppm) to thrive. Low levels will stress them and leave them vulnerable to parasites and disease. If you notice your fish gasping at the surface, the dissolved oxygen has dropped to dangerous conditions, requiring immediate action on your part. Bear in mind that some fish, such as Gouramis, will often breathe air from the surface naturally.
Water Circulation
Another benefit of a powerhead is that it will circulate the water and distribute the heated waters throughout the tank. That will prevent cold spots, which can occur in rectangular aquariums with a heater at one end. Even if you place the heater in the middle, there is still a risk of cold spots happening in the absence of aeration.
The problem is that the heater will do its job and heat the water around it. Then, it switches off until it needs to start heating things again. That's fine for the area around it, but it does nothing for the rest of the tank, especially with larger ones. That's partly why a powerhead is so valuable. It shares the warmth with the outer reaches of the aquarium to keep the temps stable.
Remember that the critical thing with a tank setup is stable conditions that minimize stress.
Things to Look For in an Aquarium Powerhead
Several specs and features can help you separate the mediocre from the top performers. The key is balance. You need a product that can provide enough aeration for the size and fish/plant community of your tank. However, you don't want it to make it hard for fish to swim. That's especially true for species with long fins.
It's hard enough for these fish to get around, let alone without the added force of a powerful jet. Some species prefer calmer waters because those are the conditions that influenced their evolution. Ideally, your entire aquarium setup should replicate their native habitat.
There are several rates that you should look for while comparison shopping to help you find the right powerhead for your tank. These include:
Flow rate in gallons per hour (GPH)
Construction
Adjustments
Noise level
Guarantee/warranty
Flow Rate
Manufacturers will provide this spec in GPH. You may also see it expressed as liters per minute, depending on the location of the company. Many are based overseas, making metric measurements the norm. This figure tells you how often the water is turned over, which is an excellent indication of its performance.
Knowing the flow rate will help you select the right powerhead for the size of your tank. Going over or under capacity is problematic. If it's too powerful, it'll stress your fish and unroot your plants and other décor. An unpowered one is useless because it won't agitate the water enough to improve the water chemistry.
Ideally, the powerhead should turn over the water five to six times per hour. If you have a 20-gallon tank without live plants, you should look for a product with a 100 to 120 GPH. You should kick it down to 20% if there are plants. On the other hand, you should kick it up 20% if it's saltwater.
Construction
The construction and materials are vital, considering the vibration and continuous use that these products endure. Flaws often rear their ugly heads early, so you may be able to get a replacement, assuming that there's a warranty.
Many manufacturers produce these devices with plastic polymers. It keeps them lightweight and affordable. We suggest paying attention to the seams, which are where you're likely to run into problems. Unfortunately, these defects can fry out the powerhead and kill your fish.
Adjustments
Some devices allow you to adjust the flow rate or direction. It's a feature that adds to the value so you can match the product to the setup in your aquarium. Also, some fish prefer calmer waters. The other consideration is whether you have live plants. A brisk flow rate can spell disaster for plants that are not established. Being able to change the direction can allow you to direct it to a wall of the tank.
Noise Level
We consider noise level to be a deal-breaker assessment, especially if your tank is in a bedroom. White noise is great, but a disconcerting rattle is not. Some manufacturers will provide a decibel level (dB) that will give you an excellent comparison spec. You may need to check the company's website or contact support to get this information.
A figure of 30 dB is the equivalent of quiet conversation. Anything over 70 crosses the line into undesirable territory. Gazing into an aquarium is a relaxing experience. Listening to a noisy powerhead is not. Bear in mind that some noise is not unexpected. However, a loud device is often a sign of a defective product.
Guarantee/Warranty
Most manufacturers will at least guarantee that a product works out of the box. Many companies go the extra mile and cover their powerheads with a warranty. The time varies, along with the terms and conditions. The wise aquarium enthusiast will read the fine print before popping for a powerhead. Remember that these devices require regular maintenance, particularly with the impeller.
Conclusion
The Marineland Penguin Submersible Powerhead came out on top in our roundup of reviews. It is a powerful device that delivers reliable airflow for optimal circulation. It's reasonably priced too. It comes in several sizes to match any aquarium. We liked the adjustable flow and extra-long power cord for an easy installation.
The AquaClear Powerhead Water Pump is an excellent value for the price. It is well-made in its design. The affordable cost and the 2-year warranty also sold it for us.
A powerhead is a smart addition to your tank that will keep the aquarium healthier for your fish and live plants. Our roundup shows that there is no shortage of decent products to get things flowing in your tank.
---