Are Miniature Schnauzers Hypoallergenic? What You Need to Know!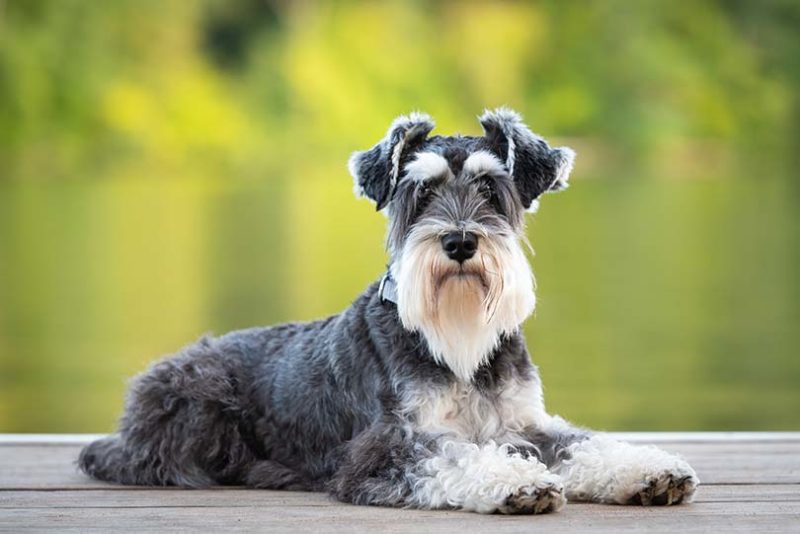 Miniature Schnauzers are cute dogs with big personalities that some people find irresistible and others find a little bit sassy. They're fun pups with a high energy level and a lot of exuberance for life. If you have an allergy to dogs, it can be stressful to find a dog suitable for your allergies. Are Miniature Schnauzers hypoallergenic? Sadly, the answer is no, Miniature Schnauzers are not hypoallergenic dogs. Not only are they not hypoallergenic, but no dog breed is truly hypoallergenic.

Are Miniature Schnauzers Hypoallergenic?
You may have seen dogs being marketed as hypoallergenic, but that's exactly what it is–marketing. There are no hypoallergenic dogs because what makes dogs allergenic is the proteins in their body, primarily the proteins from their skin flakes, saliva, and urine. One of the reasons that some consider certain dog breeds to be hypoallergenic is their low shedding. The less a dog sheds, the less they lose skin cells around your home. However, they will still shed proteins everywhere they go, including where your dog urinates, which can also irritate your allergies if you use potty pads or dog litter boxes.
How Can Dog Allergens Be Reduced?
If you're committed to bringing a Miniature Schnauzer into your home, there are some things you can do to make it easier to manage the allergens.
Cleaning
The first thing you should do is set up a cleaning routine and stick to it. Vacuuming, sweeping, dusting, and keeping linens clean are the best ways to control dog allergens in your home. Some people find that cleaning too frequently irritates their allergy symptoms, however.
If you're dusting daily, for example, you are exposing yourself to those allergens directly. If you break up the cleaning routine and set specific tasks for specific days, you can reduce allergens while minimally irritating your allergies. Enlisting the help of other household members without dog allergies can help even more.
Grooming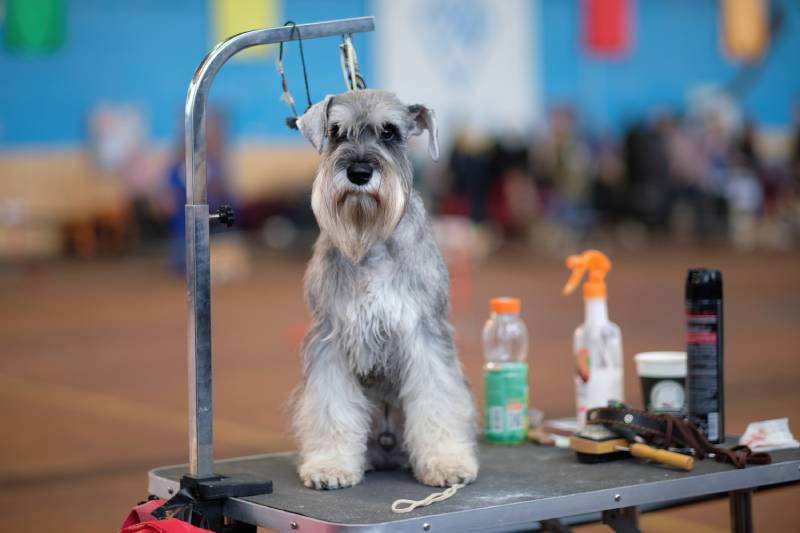 Keeping your dog groomed and brushed will also help reduce the allergens in your home. Daily brushing can reduce the skin cells and fur that get loose in your home. Having your dog groomed and bathed regularly will also reduce its allergens, including washing away the proteins from saliva on their coat from licking.
Miniature Schnauzers need regular brushing and grooming to maintain their silky coat anyway, so routine grooming and brushing should be built into your routine as soon as you get your pup home.

Conclusion
While Miniature Schnauzers aren't hypoallergenic, they are low-shedding dogs that can be suitable for homes with people who have dog allergies. If you try the ideas above and still have allergy symptoms, it's best to talk to a doctor about how to manage them.
Routine cleaning, grooming, and bathing are all essential ways to reduce the allergens in your home. You can also speak to your physician about receiving allergy shots to build up a tolerance to dog allergens.
---