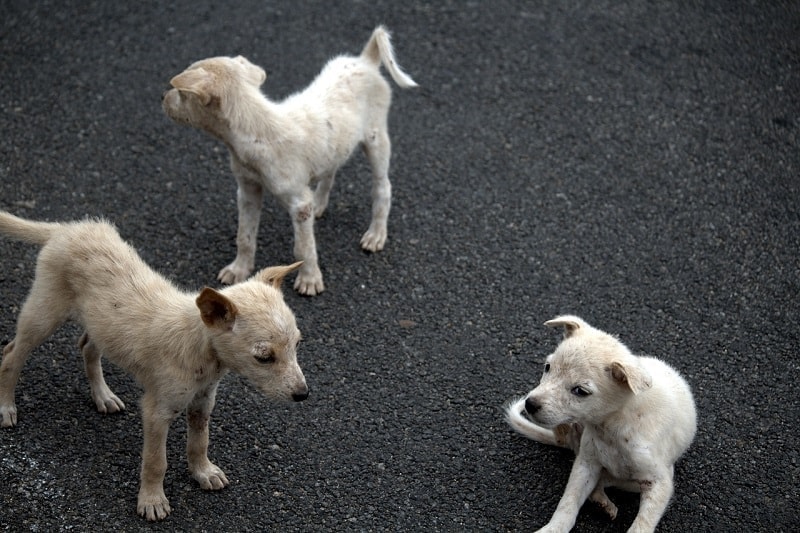 A puppy mill is a commercial dog breeding facility. These facilities can create any breed, and many people may not realize that they are completely legal. Dog breeding is not only legal, it's essential for the creation and preservation of many species. A good breeder has a better chance of providing you with a healthy, show quality dog than would be possible through natural breeding. However, a puppy mill does not always provide adequate care for its dogs, and puppy mills have a reputation for operating outside of the law. These breeders often produce large numbers of animals to sell at local pet stores at a low cost. Keep reading while we look at the difference between a puppy mill and a high-quality breeder and discuss how you can tell the difference. We'll also discuss what laws are in place to prevent the mistreatment of animals in places like puppy mills and what you can do to join the cause.

Why Are Puppy Mills Legal?
As we mentioned, a puppy mill is a commercial dog breeding facility that often creates one or more breeds for sale to the public. However, these facilities often break laws during breeding and operate within questionable guidelines.
Some puppy mills can have hundreds or even thousands of dogs on their property because no laws limit how many dogs a breeder can own.
Many puppy mills are severely understaffed because there are no laws determining how many dogs one person can maintain.
Some puppy mills keep their dogs in small wire cages for most of their lives.
Puppy mills force some dogs to relieve themselves in their cages.
No laws require a breeder to let the dog out of the cage or have any human contact.
There is no limit to how often breeders can use the female to breed, and it usually begins on her first heat cycle.
Puppy mills can kill off unwanted dogs.
Many dogs live in inhumane conditions for many years due to the lack of laws governing dog breeding facilities. It's also more likely that these dogs may produce unhealthy dogs as their living conditions are often not adequate.
Puppy Mill Regulations
Yes, there are laws regarding dog breeding in the US when Congress passed the Animal Welfare Act in 1966 that created several rules and minimum care standards for dogs and several other pets. It also requires some breeders to obtain a license, but these rules are easy to get around and difficult to enforce, so it's not difficult for a puppy mill to get set up and create low-cost designer dogs.
Who Enforces These Laws?
The United States Department Of Agriculture (USDA) has the burden of enforcing these laws. However, very few officers must visit a huge number of establishments each year, and many go unchecked for several years at a time. These officers not only inspect breeders, but they must also inspect wildlife parks and zoos. When they do conduct checks of breeding facilities, the inspection is often very light and quick. Unscrupulous breeders can hide their behavior and continue their operation once the inspectors leave. Until the USDA can hire more inspectors, the problem is likely to continue.
Puppy Mills Should Be Illegal
State Laws
Since the USDA is struggling to enforce the laws they have created, many states have begun creating additional regulations and enforcing them within their territory. However, these organizations are often poorly funded and provide only minimal assistance. You can check the Animal Legal Defense Fund to find information about the laws in your state.
Local Laws
Local laws may also apply in your area. These laws may prohibit pet stores from selling animals purchased from commercial breeders, though breeders challenge these laws in some areas. You will need to check your local laws to find out the legal source of animals in pet stores. Dogs in pet stores frequently come from puppy mills.
What if I Stumble Upon a Puppy Mill?
If you suspect a local breeder runs a puppy mill, you will need to proceed with extreme caution. As we've already mentioned, laws are extremely lax in many places, and if the breeder isn't breaking any, you will only be causing yourself trouble by contacting the authorities. However, if you are sure the dogs are being mistreated and need an intervention, you could try contacting the local humane society or the police.
You can call the HSUS Puppy Mill Task Force Tipline at 1-877-MILLTIP if you have information about mistreated animals, and you can also fill out a form with the Humane Society to try to get the animals some help.
When Should I Call The Authorities?
Contact the authorities if you see dogs without access to food or water. Each dog also requires adequate shelter from harsh weather and medical attention if they are injured, and you should call the authorities immediately if you witness physical abuse.
What Else Can I Do?
You can contact your local and state representatives to see if there are legislative efforts taking place in your area.
Join a group of like-minded people, like the Puppy Mill Project, to learn more and discuss steps you can take to prevent animal abuse.
Check the Humane Societies Humane Scorecard to find out more about legislation and the representative pushing to end animal mistreatment.
Avoid buying dogs from the pet store unless you can be certain the animals do not come from a mill.

Summary: Are Puppy Mills Illegal
Puppy mills are a huge problem in America as well as in the rest of the world. The parents often live in poor conditions with little regard for their health or well-being. These breeders pay little attention to the genetic makeup of the dog and often produce animals prone to getting sick later in life. Sick dogs cost more to own, shorten the lifespan, and reduce the puppies' quality of life. Never purchase from a pet store unless you can verify where the pets come from, as this is how most mills make their money. Eliminating their income is the best way to stop them.
We hope you have enjoyed reading over this guide and have learned a few new facts. If we have helped educate you, please share this discussion about if puppy mills are illegal on Facebook and Twitter.
---
Featured Image Credit: Aruns212, Pixabay