16 Incredible Australian Pet Ownership Statistics & Facts (2023 Update)

Note: This article's statistics come from third-party sources and do not represent the opinions of this website.
Pets are kept as companions by many people all around the world, with Australia having one of the highest pet ownership rates in the world. Pets provide us with companionship, unconditional love, and fun, and Australians, like most pet owners, love their pets so much that they are willing to share their beds and even showcase them on their own social media platforms.
If you are curious about pet ownership in Australia, we have some interesting statistics and facts about pet ownership in Australia, including statistics on veterinary care and costs, rehoming, and rescuing.
The 16 Australia Pet Ownership Statistics and Facts
Interesting Pet Statistics and facts in Australia
1.

Australia has over 29 million pets.
(RSPCA)
It is clear that Australia is a pet-loving country with one of the world's highest pet ownership rates. In fact, 61% of Australian homes include pets, which is more than half the population. 64% of pet owners are females, and 70% are made up of the Gen Z generation.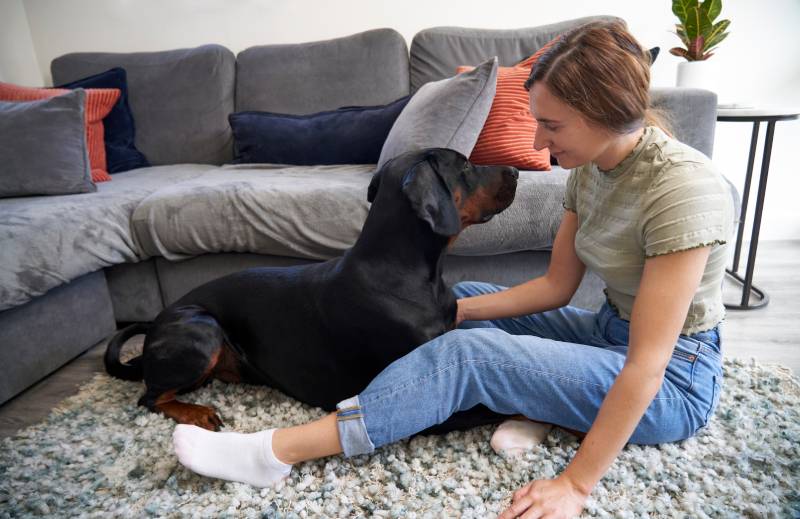 ---
2.

Dogs make up 61% of Australian pets.
(RSPCA)
Dogs are the most common pet in Australia, making up 61% of all pets and contributing to the 5.5 million dogs in the country. It's no surprise that dogs are a worldwide favorite, providing companionship for singles, seniors, children, and families.
---
3.

Cats make up 40% of Australian pets.
(RSPCA)
Cats come in second in popularity, making up 40% of Australia's pets and contributing to approximately 4 million cats in the country. Cats are generally easier to care for, independent, and relatively affordable.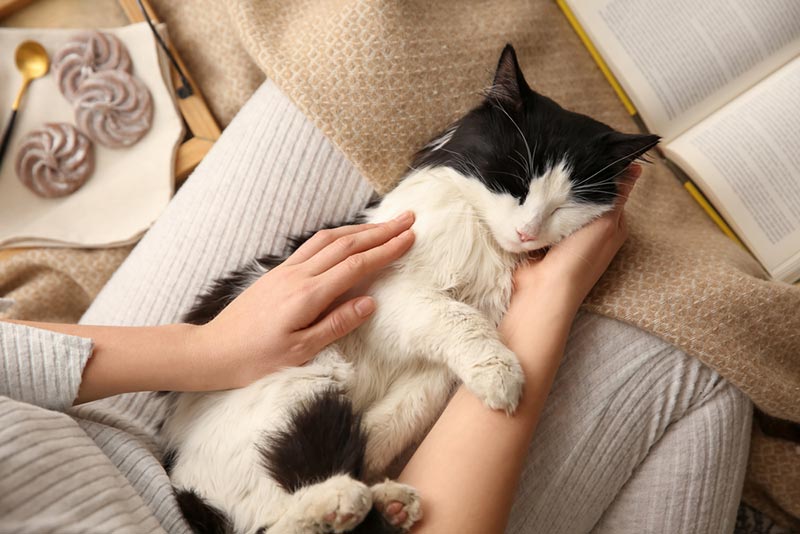 ---
4.

After cats and dogs, fish are the next most popular pet in Australia.
(Pursuit)
Fish are the third most popular pet, accounting for 18%, followed by birds (16%). Although fish require knowledgeable owners, they are generally very easy to care for, more so than dogs or cats, and they are suitable for owners who are not around a lot and who enjoy the presence of a pet but don't have the time for a game of fetch, or a stroll in the park. They also have a calming effect when you see them gliding gracefully through the water.
---
5.

Cavoodles are Australia's most popular dogs.
(Canberra Times)
According to The Great Australian Survey, Cavoodle breeds are the most popular dog to own, and the most common name is Luna. The Cavoodle is a cross between a Cavalier King Charles Spaniel and a miniature or toy Poodle. These cute teddy bear-like pets have become increasingly popular in the last 10 years.
The Cavoodle loves to be a part of families, loves children, and thrives on affection. They enjoy playtime and can also adapt to apartment living. If a Cavoodle spots a stranger, they will bark but are not aggressive, so they make an excellent guard dog.
---
6.

65% of Australian dog owners allow their dogs to sleep on the bed.
(Canberra Times)
While sharing your bed with your dog is not for everyone, it's clear that most Australians don't object. Sharing your bed with your dog provides many benefits, such as security, comfort, and warmth.
---
7.

50% of dog owners say it's harder to lose their dog than a human.
(Canberra Times)
Dogs are a huge part of Australian families, and losing a pet companion is heartbreaking. Half of the pet owners in Australia feel it is harder to lose a dog than a human, and that may be because of the unconditional love and loyalty a pet provides. Family and friends are an extremely special part of a person's life, but an animal has some qualities that humans don't possess, and it's the pain of losing those qualities that you don't feel when losing a human.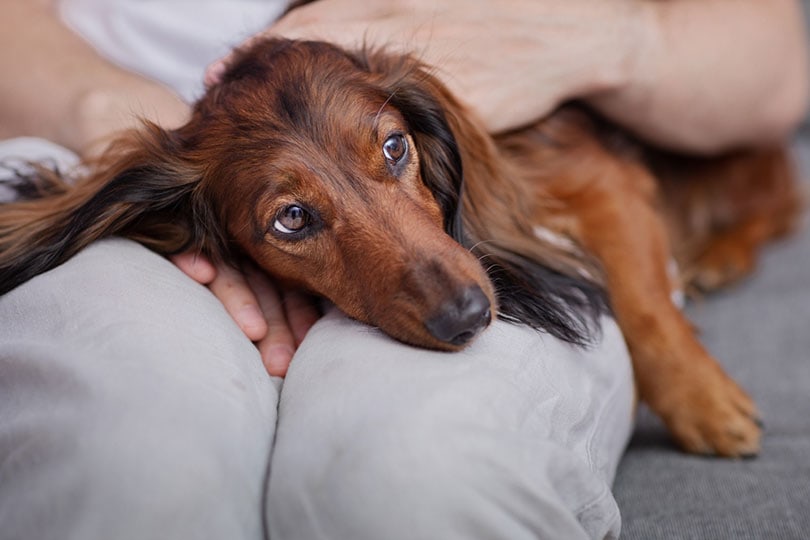 ---
8.

33% of people under the age of 35 have an Instagram account for their dog.
(Scratch)
When you love something or someone so deeply, like your pet, it's natural to want to share all their cute and charming characteristics and quirks. Instagram is a great platform to showcase your favorite pet to the world, and 33% of Australians tend to agree as they have created independent Instagram profiles for their dogs.
---
9.

8% of current pet owners in Australia said they were thinking about getting another pet.
(Statista)
Once you have experienced the joy of owning a pet, adding another one to the family is very tempting, and 8% of Australians can concur with this notion.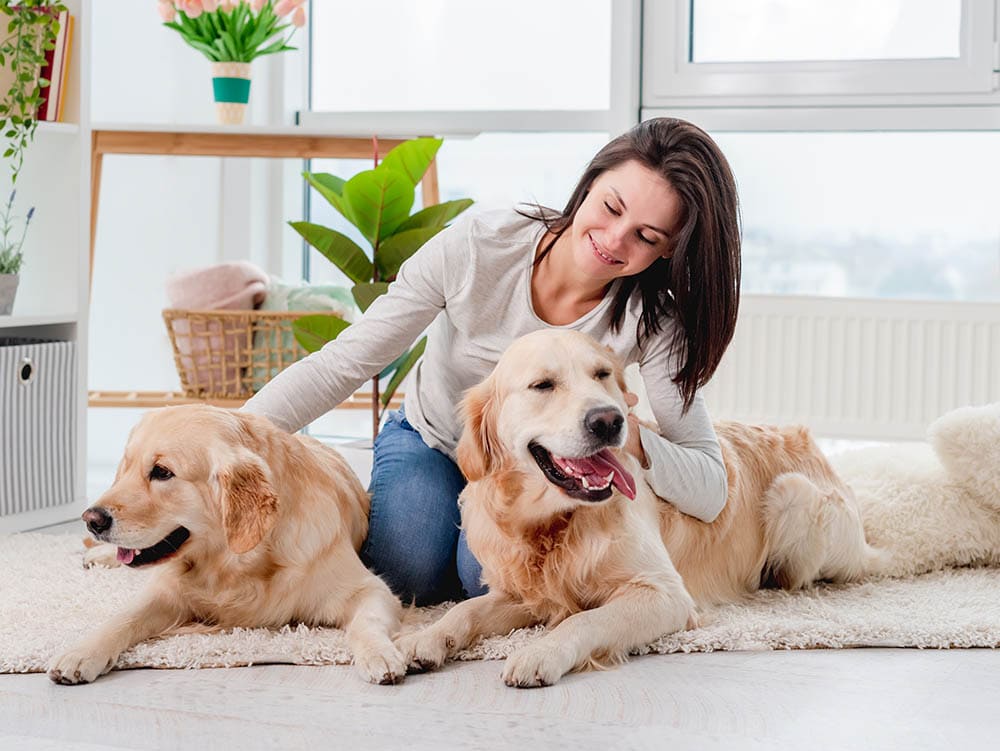 Veterinary Care and Pet Costs
10.

Australians spend an average of $548 per vet visit.
(Statista)
When we adopt a pet, the hope is that we will only need to visit the vet once a year for annual checkups and vaccinations, but the reality is that unforeseen things happen, and Australians can end up spending a lot of money in a year. An average visit to the vet in Australia costs about $548.
---
11.

Australians spend, on average, $85 and $62 per month to insure their dogs and cats respectively.
(Statista)
Pet Insurance is highly recommended when owning a pet to ensure your pet is taken care of in unforeseen circumstances. On average, Australians will pay $85.83 per month to insure a 5-year-old dog and $62.18 per month to insure a 5-year-old cat. It's always best to find a suitable policy when your pet is younger, and the statistics show that Australians pay an average of $68.41 per month for a 1-year-old dog and $30.83 for a 1-year-old cat.
---
12.

The highest pet expense for Australians is pet food.
(Statista)
When it comes to pet ownership expenditure, pet food accounts for 59.4 % of total spending. Owners spend 21.3 % on vet bills and just under 10% on medication for their pets. It's no surprise that owners spend the most on pet food, as this is a continual and regular expense, and most owners will choose the best quality food for their beloved pets.
---
13.

Ongoing pet costs are the most common reason Australians won't get another pet.
(Statista)
Sometimes the excitement of getting a pet can overshadow the reality of the expenses involved, and although it is not a huge portion of monthly wages, they can add up. Adopting a second or third pet will cross most owners' minds, and although the heart says yes, the head is calculating the extra expense. Ongoing costs of taking care of pets are the most common reason most Australians won't get another pet, according to 22% of pet owners.
Rescue and Rehoming
14.

The Royal Society for the Prevention of Cruelty to Animals (RSPCA) in Australia rehomed 26,230 cats in 2021.
(Statista)
The RSPCA is responsible for rehoming many pets, but there are approximately 200,000 animals brought into Australia every year. The Royal Society for the Prevention of Cruelty to Animals (RSPCA) in Australia rehomed 26,230 cats in the financial year 2021. Despite the reported increase in adoptions during the coronavirus pandemic, the number of animals rehomed by the RSPCA in Australia has sadly decreased since 2018.
---
15.

39% of Australians adopt their pets from a shelter.
(Statista)
According to a 2021 survey on pet adoption in Australia, nearly 39% of respondents adopted their pets from an animal shelter. Meanwhile, 37.8% of people got their pets from a breeder. In the same year, one in every five Australians received a pet as a gift. If more people adopt pets instead of buying them, the number of euthanized animals could be drastically reduced.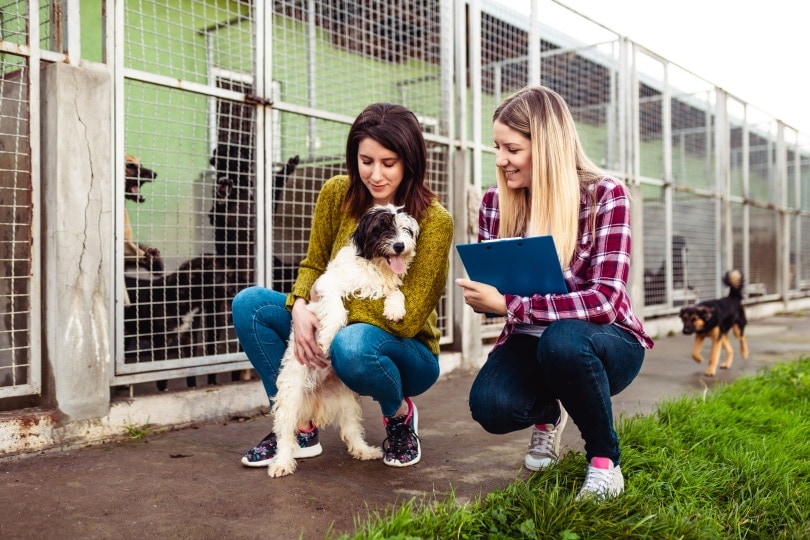 ---
16.

During the financial year 2021, the Royal Society for the Prevention of Cruelty to Animals reunited over 14,000 missing pets in Australia with their owners.
(Statista)
In 2021, RSPCA reunited over 14,000 missing pets in Australia with their owners, which included approximately 8,500 dogs and 2,500 cats. However, that number has been sadly declining since 2018.
Frequently Asked Questions About Pet Ownership in Australia
What do I need to know before getting a new pet?
While owning and bonding with a pet is extremely rewarding and fulfilling, it also comes with responsibility. Having a pet will consume a reasonable portion of your time and money as you are required to provide all the basic care for your pet, which includes food, exercise and play, grooming, housing, and veterinary care. Before you choose which pet to adopt, it's important to do thorough research to determine the requirements of that certain animal, and you need to be sure that you can provide that care.
Can I Afford a pet?
Having a pet comes with its fair share of expenses. Vaccination, microchipping, and neutering are all upfront costs for cats and dogs. However, pets adopted from a shelter may have all those things done already. Ongoing costs include food, vet bills, health checks, tick and flea medication, de-worming, insurance, and other unforeseen expenses such as pet sitting if you go away.
How many dogs are Australians allowed to own?
Each household in Australia may have two dogs, but owners need approval for certain circumstances, such as:
Three or more dogs over the age of 12 weeks on any premises
One dog or more on a non-residential property
A guard dog on any property
Dogs of a restricted breed
A dog kept on residential property for a temporary period of more than one month
Before owners submit an application, their dogs must be registered, microchipped, and neutered.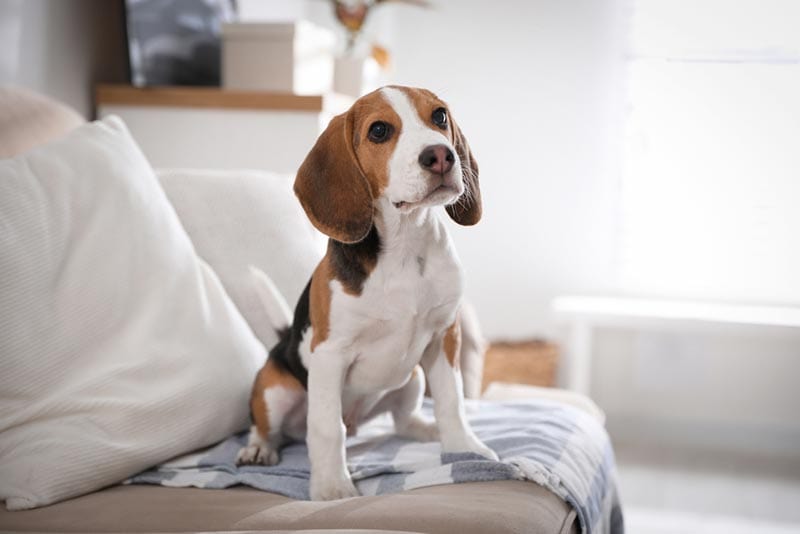 Do I need to microchip my pet?
Microchipping your pet is a personal choice, but it is recommended. Collars and tags can be misplaced, broken, or removed in the case of a stolen pet. A microchip is a permanent implant that will stay in your pet for the rest of its life. The chip includes all your information, and a simple scan will pick up the number of the chip and match it to your information so that you can be quickly contacted.
The cost of microchipping varies by supplier and is a one-time fee.
Conclusion
These statistics are clear; Australia lives up to its reputation as a pet-loving country. Like most countries, dogs and cats steal the hearts of most pet owners, and specifically in Australia, the Cavoodle has wormed its way as a popular favorite.
While statistical numbers will change in time, we are confident that dogs will keep their spot as the most common pet, most dogs will continue to sleep on their owner's beds, and Instagram pages featuring pets will continue to grow. With that being said, we can only hope that the rehoming and rescue numbers grow, too, along with the desire to adopt more pets.
See also:
---