10 BarkBox Dog Box Subscription Alternatives in 2023: Which Is Better?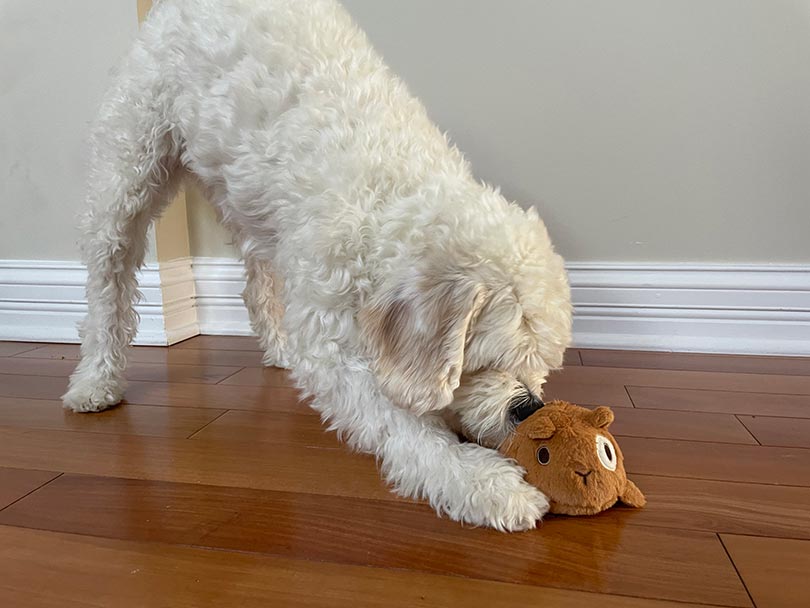 BarkBox is an industry leader that provides a monthly box of goodies for your favorite canine, but several competitors have popped up in recent years to challenge the company's dominance. Some new companies focus on veterinary-approved items, products for puppies, sustainable toys, and much more. With the market becoming more crowded with subscription services for your pet, which service should you choose?
We've developed a list of the top BarkBox subscription alternatives to help you select the right online retailer for your furry friend.

A Quick Comparison of Our Favorites of 2023
Rating
Image
Product
Details

PupJoy

20% off with auto-ship membership
Single boxes are available without a subscription
Customizable delivery options
Check Price

Pet Treater

More affordable than competitors
Each box tailored to your dog's size
Dog shelters receive a donation from each shipment
Check Price
The 10 BarkBox Dog Box Subscription Alternatives Compared:
1.

PupJoy vs Barkbox
Some subscription services do not allow you to select all the items in the box, but PupJoy offers customization options that put you in complete control of the contents. It is no wonder that it is the number one BarkBox alternative, and you will not find another subscription company that gives you so much flexibility with item selections and delivery. You can order a single box without signing up for a subscription, and you can save 20% when you sign up for automatic shipping. Unlike some of its competitors, PupJoy will send you a box every 2 weeks, 4 weeks, 6 weeks, 2 months, 3 months, or 6 months.
PupJoy is a bit more expensive than some competitors, but it only sells high-quality items. Its dog treats do not contain artificial sweeteners, flavors, or colors. The company is transparent about its ingredient sources, but some dog owners are hesitant to use companies that get their products from outside of the United States.
We love the boxes from PupJoy since they are customizable in both contents and delivery, and packed with only high-end pet products.
---
2.

Pet Treater vs Barkbox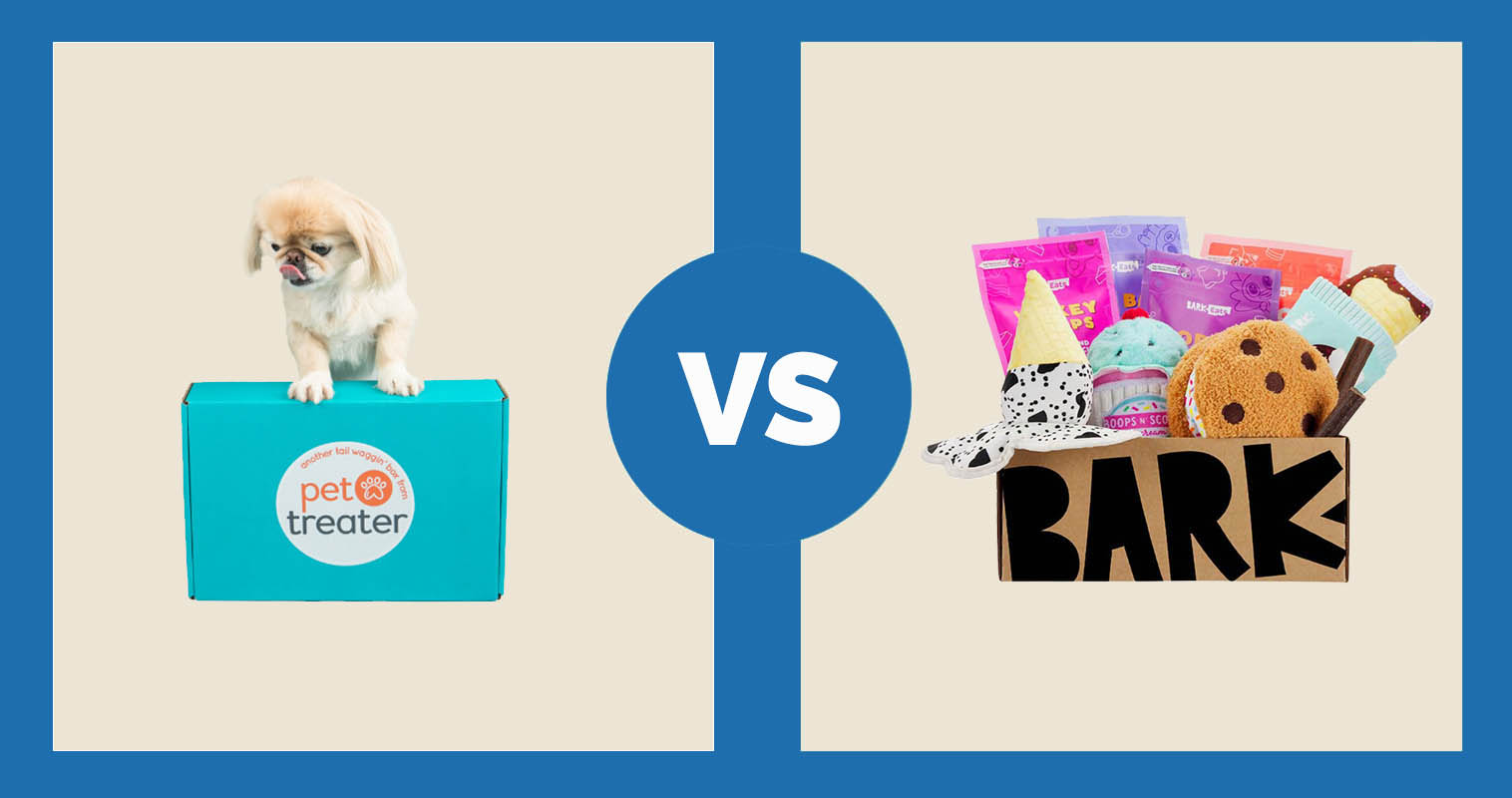 Subscription services can be expensive, but if you're looking for a trusted company with affordable prices, you should give Pet Treater a try. Because it offers the least costly boxes on the market, Pet Treat is an excellent BarkBox alternative for the money. You can buy a box with a combination of toys and treats or boxes with only treats or only toys. Pet Treater does not use products from China, and most of their items are made in the United States or Canada. If you have a playful feline in the house, you can also order a box with cat-related items.
If you order the regular dog box, you'll get four items, but you'll get five to eight products when you sign up for the deluxe dog pack. Each deluxe delivery contains treats, toys, grooming products, and clothes. Pet Treater only ships to the contiguous United States, and each box is sent around the 10th of every month.
---
3.

Dapper Dog Box
Do you have a dapper dog that loves to strut around and show off its new clothes? The Dapper Dog Box may be the ideal monthly gift for your handsome pup. The company focuses on high-quality products, and you'll spend a little more each month compared to the competition. If your canine loves wearing bandanas, Dapper Dog Box offers a bandana-only box to keep your pet in style. You can order a single box without a subscription or sign up for a yearly plan where you save $5.00 on every order.
Each box contains two toys, two chews or treats, and one bandana. First-time customers receive their orders after five business days, but boxes typically ship between the 15th and 20th of every month after the first shipment. Dapper Dog is an excellent premium service, but it seems to love shipping bandanas, and dogs who dislike clothes may be happier with another company.
The Dapper Dog Box might be a pricier option on our list but comes with quality products and a fashion accessory that can be used every single day.
---
4.

PupBox vs Barkbox
PupBox initially focused on providing items for puppies, but they now carry products for dogs of all life stages. After filling out your dog's profile online, you'll receive a monthly delivery with five to seven items. As your pet ages, the contents of the box change to reflect the animal's life stage. All PupBox treats are made in the United States, and each box contains training articles that focus on subjects relating to your dog's age. The price of each box decreases if you sign up for a longer plan; a 12-month plan saves you $10.00 on every package.
PupBox is a great choice for growing dogs, but it does not have the same track record for customer satisfaction as BarkBox. Several customers complained that the toys were not as durable as other companies, and some believed the price of the box did not reflect the lower quality of the items.
PupBox has expanded its product line to cater to the specific age of your growing puppy or dog, making it a great option for every stage of your dog's life.
---
5.

Pooch Perks vs Barkbox
Pooch Perks sends theme-based boxes filled with toys, treats, and chews to your home. Some themes include Miami Beach, Shark Week, and Garden Inspector. You can choose from a Toys Only box, Popular Pooch box, or Pampered Pooch box. You can also order one-time boxes when you're welcoming a new puppy or celebrating your dog's birthday. Pooch Perks is flexible about delivery options, and you can get boxes every month, bi-monthly, or quarterly.
We liked the theme-based toys, $14.95 sample box, and special one-time boxes, but it's one of the few box companies that does not offer free shipping. Every order has a $2.00 shipping charge.
Pooch Perks is a wonderful option for those looking for a one off dog box as mentioned – for a birthday or holiday, or for dog owners who can't commit to a dog box subscription.
---
6.

BoxDog vs Barkbox
BoxDog sells boxes with premium toys, vegan skincare products, and homemade treats. Unlike the competition, BoxDog employs chefs to create delicious, human-like treats for your best friend. Customers love the treats, and some have even tried a few bites themselves, although we do not recommend sampling food designed for dogs. Some of the goodies delivered in prior orders include Apple Cinnamon Bites, Gourmet Donuts, Puparillos, and Gourmet Frosted Cookies. The Puparillos are cigar-shaped treats that resemble slim cannolis.
You can choose monthly or quarterly delivery as well as which toys or treats are included. BoxDog provides high-quality toys and scrumptious doggy treats, but some of their items are questionable. Dog tattoos may appeal to some dog owners, but they only seem like a good way to mess up your dog's fur. A dog pictured in a BoxDog article did not look very happy with a sloppy red ring on his chest.
There are many great features offered by BoxDog – from vegan products to chef-created treats. It's truly, the crème-de-la-crème of dog boxes!
---
7.

Good Dog in a Box
If you're interested in receiving training products instead of treats and plush toys, you can try Good Dog in a Box. The company ships boxes full of training supplies, chew toys, and training guides to help kids and adults train their pets. Professional trainers developed the program to prevent dog bites and show children the correct way to handle their pups.
Good Dog in a Box makes training fun for children and provides plenty of games to keep dogs and kids entertained. It's more affordable than many subscription services but primarily offers books and guides instead of tasty treats and stuffed animals. Although customers love the training materials, Dog in the Box is geared more towards families than singles. Unlike most companies, Good Dog in a Box charges $3.00 for every shipment.
While we do love the idea of box containing training booklets, this might not be much of a "dog box" than it is an "owners box", but still great nonetheless!
---
8.

VetPetBox vs Barkbox
A veterinarian created VetPetBox, and each product is inspected by a veterinary consultant to ensure it's safe and helpful to your dog. Healthy treats and high-quality toys are the strong points of VetPetBox, and it even offers refunds for dogs that dislike their gifts. If your dog destroys a supposedly durable toy in 3 hours, VetPetBox will replace it. The service is more expensive than most competitors, but it offers free shipping to all U.S. residents.
Unlike other box retailers, VetPetBox only allows you to cancel a subscription before the 5th of the month. Also, the price of orders increases depending on the dog's size. If you have a Saint Bernard, you may want to try a cheaper service because VetPetBox will charge you a fortune for the mighty beast.
---
9.

Bullymake Box
The Bullymake box is designed for dogs who destroy their toys in minutes. Customers receive three treats and two to three durable chew toys each month. If you sign up for a yearly plan, you can save up to 20%, but the charge for paying each month is much higher than the competition. Customers with destructive canines are generally satisfied with the company, but several dog owners complained about the company's auto-renew program. Some customers were charged every month when they only signed up for one delivery.
The lack of product variety is another drawback of Bullymake. Pet parents were disappointed that they received the same products multiple times, and a few were surprised that the durable toys were quickly destroyed by their dogs.
BarkBox has received a ton of positive reviews and has a consistent customer base.
---
10.

KONG Club vs Barkbox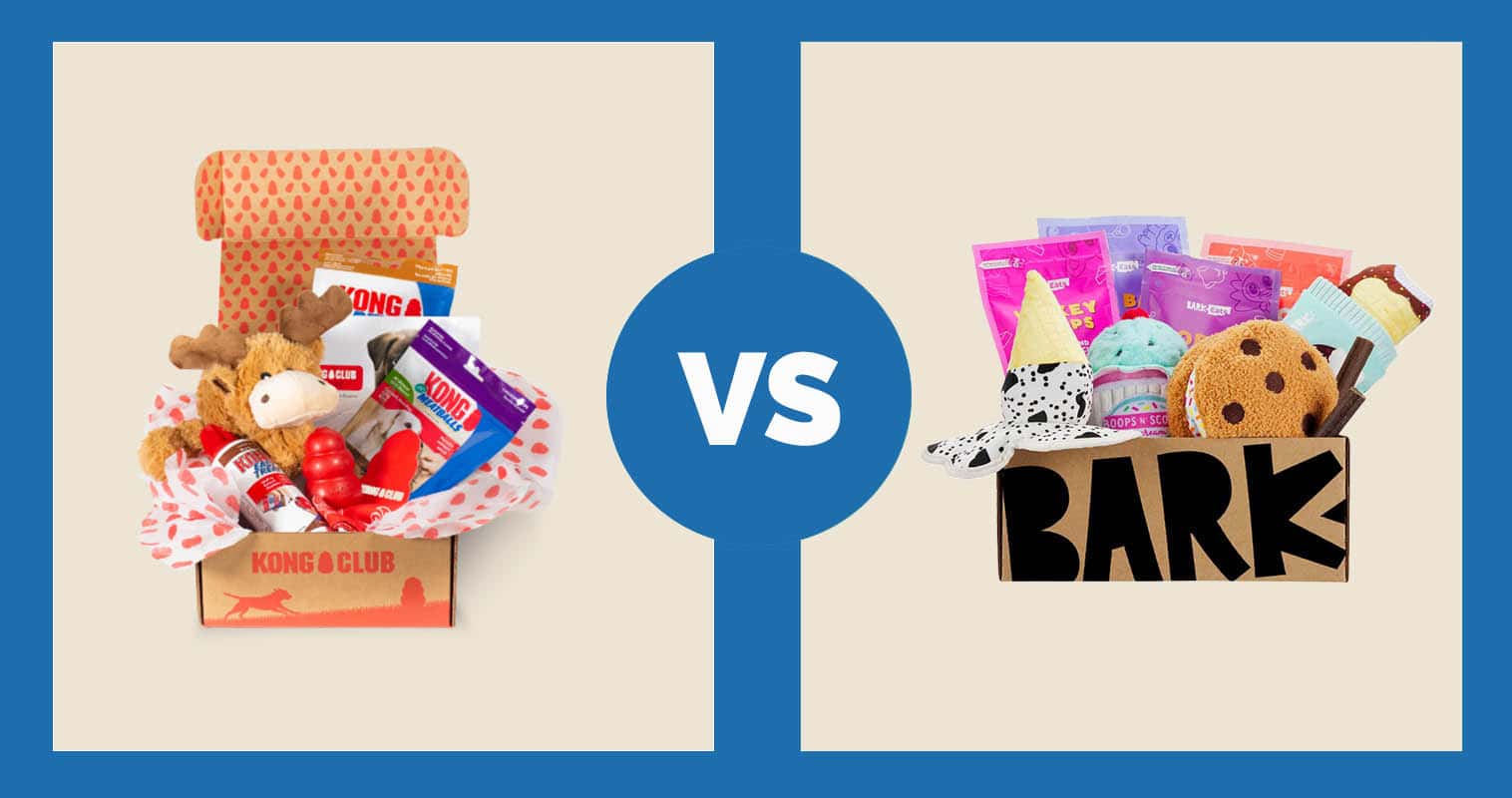 KONG is world-famous for its chew toys, and most dog owners are indebted to the company for saving their clothes, electrical cords, and furniture from their destructive pups. If you're a KONG fan, the KONG Club is the ideal subscription service for you. Each month you'll receive a box with heavy-duty toys, tasty treats, recipes, and a mystery gift. With your first shipment, you'll also get KONG's original chew toy that made the company a success.
Although Kong provides free shipping to the continental states, the service is much more expensive than the competition, and you only receive products made by KONG. You cannot add extra items to shipments or request changes to the contents. However, KONG lovers have nothing bad to say about the service.
Kong is a reputable company undoubtedly, but not all pups are chewers – making this box a bit of a niche. We do love this box idea for dogs with aggressive chewing or biting habits though!
Buyer's Guide: How to Choose the Right BarkBox Dog Box Subscription Alternative
If you're unsure which service is best, you can examine these tips for finding the ideal dog box for your canine.
Customization Features
PupJoy is the only company that allows you to select every item in the shipment. VetPetBox enables you to add products to an order, but you cannot change the primary contents. If variety is important to you and your dog, PupJoy may be the perfect fit.
The only drawback to using a customizable service is entering new products every month before the package ships. When the company selects the products for you, all you have to do is pay them and wait for the package. Generally, most customers have been pleased with the products chosen by the subscription services, but those who had terrible experiences merely switched to another company until they found something they liked.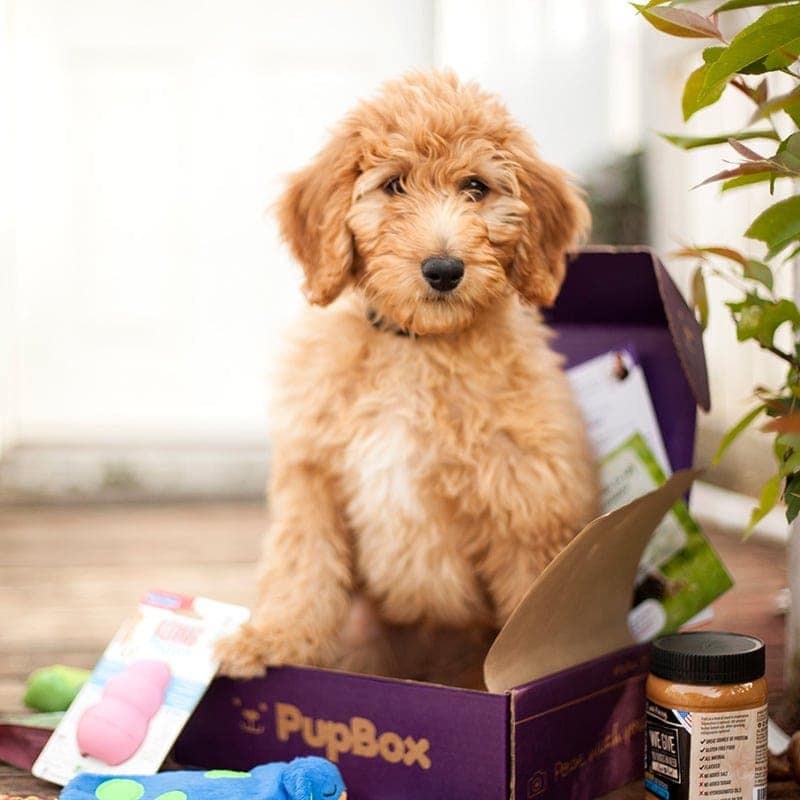 Shipping Flexibility
Every dog box service offers monthly deliveries, but some are more flexible with the schedule. If you have several dogs, a service that ships every two weeks may be more practical than a monthly shipment with multiple boxes. Some companies charge shipping fees for each order, but we prefer the ones that offer free shipping for every state. A few dollars for shipping are not significant expenses unless you have several pets who each deserve a box.
Price
It's challenging to determine if dog boxes are more affordable than shopping at pet stores or online retailers. If you spend less than $40.00 a month on toys, treats, and supplies at the pet store, many box subscription services will cost more. However, some of the more affordable boxes, such as Pet Treater, can save you a bundle with a subscription for around $20.00.
Quality of Products
Although we ranked the KONG Club in the tenth spot on our list, we did not see many complaints about quality issues with its products. The KONG Club is expensive, and you can only order boxes with its products, but the toys are durable and loved by dogs and owners. Other companies on our list did not receive the highest marks for sturdy products. Bullymake is committed to sending toys for heavy chewers, but some customers did not believe the products were as durable as KONG toys. If your pet destroys your gifts too soon, you may have to try another company.
Cancellations
Automatic shipping saves you from the hassle of entering your order every month, but it can be annoying when you cancel a service but continue to be charged for imaginary deliveries. Although some of the companies on our list allow you to cancel orders online, others require you to call customer service. It's often more pleasant to speak to humans, but customers seem to have better results ending their commitments through the company websites.

Conclusion
Our reviews highlighted alternatives to BarkBox, but our overall winner was PupJoy. We loved the customization options, flexible delivery schedule, and high-quality products. We also liked the option of ordering a box without a subscription. Our next pick was Pet Treater, and although it's more affordable than the competition, Pet Treater sends you premium treats and toys instead of low-quality merchandise. Unlike most box services, you can choose to get only treats, just toys, or a combination of both.
---
Featured Image Credit: BarkBox