100+ Basketball Dog Names: Ideas for Drooling Dribbler Dogs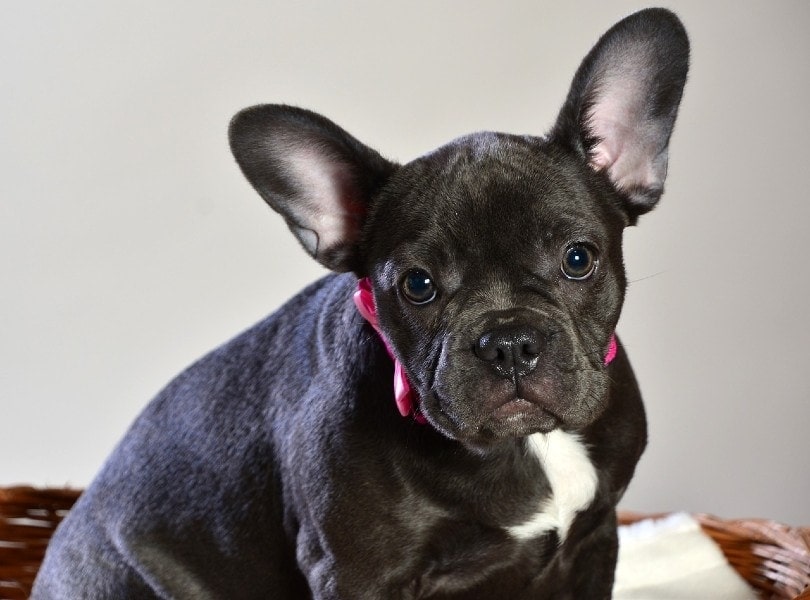 Nothing like lacing up your favorite pair of sneakers, throwing on a jersey from your treasured team, and hitting the courts. That is until you found a pup who enjoys the game just as much as you. Watch out Airbud (90's movie reference). Whether your new buddy loves watching you shoot hoops on the weekend or rally's behind the same basketball team as you, there is nothing more special than the bond between pet owner, doggo, and unwavering love for the game. 
Basketball is one of those sports that draw in sports fans of all kinds that often have us spotting famous faces sitting courtside. There are many cool reasons you might find yourself looking for a basketball-inspired dog name – your love for the game, the fact that your dog is bound to grow to an impressive height, or the way they pull off a jersey. Maybe you've discovered your dog has a once in lifetime talent – dribbling the ball better than half the people you play with. Regardless of your reasoning, we're happy to have you and feel this is the best spot to find the top-rated basketball-themed dog names. 
Big, small, female, male, lean, or slightly round – we have adorably fun names for all types of basketball-loving dogs.  
We start off our basketball names with a list of some of the key players in the WNBA & NBA. Now, you will only find a select few here but we encourage you to choose whichever player you love! 

Girl Basketball Dog Names
Tuarasi | Diana Tuarasi 

Fowles | Sylvia Fowles 

Parker | Candance Parker 

Delle Donne | Elena Delle Donne 

Tamika | Tamika Catchings 

Griner | Brittney Griner 

Maya | Maya Moore 

Swoops | Sheryl Swoops 

Cappie | Cappie Pondexter 

Dupree | Candance Dupree 
Boy Basketball Dog Names 
MJ | Michael Jordan 

LaBron | LaBron James 

Metta | Metta World Peace 

Wilt | Wilt Chamberlain 

Pippen | Scotty Pippen 

Jabbar | Kareem Abdul-Jabbar

Kobe | Kobe Bryant 

Bird | Larry Bird 

Wade | Dwayne Wade 

Moses | Moses Malone 

Ming | Yao Ming 

Shaquille or Shaq | Shaquille O'Neal 

Magic | Magic Johnson 

Barkley | Charles Barkley

McAdoo | Bob McAdoo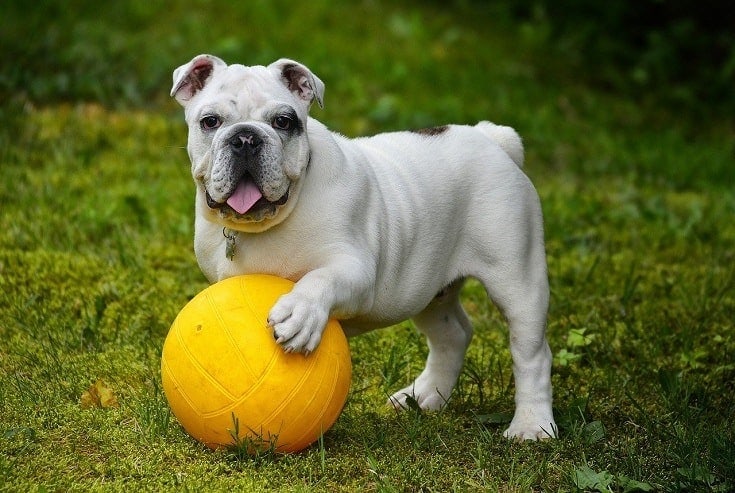 Basketball Lingo Dog Names 
One of the coolest ways you can pay homage to your favorite sport, aside from naming your pup after an all-star player, is to select a dog name inspired by basketball lingo. Each sport manages to adopt its own language over time and basketball is no exception. Below you will find a list of the most commonly used terms in addition to ones you might have never heard of. 
Baller | a person who plays basketball, or someone with wealth or status 

Dribble | act of bouncing a basketball consistently 

Spalding | Basketball equipment brand 

Hops | a player who can jump high

Dagger | A shot at the end of the game that makes the difference in the points unmatchable

Flop | a bad play resulting in a foul 

Barclay | Barclay Center 

Jersey | Uniform worn by players 

Alley | Alley-Oop, an offensive play 

Guard | Position 

Nike | sporting goods brand 

Swish | a basket scored where the ball touches nothing but net 

Layup | A shot made within two feet of the basket 

Hoops | A casual game of basketball 

Marv | Marv Albert, Broadcaster

Wiggle | An agile player who can move between defending players with ease 

Adidas | sporting good brand 

Dunk | When a player scores a ball by placing it directly in the net while  grabbing the rim

Rebound | An opportunity to score when the ball is caught off the back board 

Elbow | A way of blocking other players 

Airball | A ball thrown without reaching the net or backboard 

Meatball | Another word for a basketball 

Basket | Another word for the net 

Rebok | Brand of sporting equipment 

Key |  The area of the court where most shots are taken from 

Gunner | A player who attempts many shots that are usually unsuccessful

DD | Double Dribble 

Brick | A shot that fails to make it to the net 

Wedgie | When the basketball becomes stuck between the net and backboard 
Basketball Team Dog Names 
There is no doubt in our mind that you and your dog will make the best of teammates not only in your own game of ball but as lifelong friends. So in the spirit of comradery and being a good sport, you might find that choosing a basketball team as your loyal friend's trusty name is the way to go! Here are a few NBA teams that would sound great:  
Lakers | Los Angeles

Clippers | Los Angeles

Rocket | Houston

Spur | San Antonio 

Bull | Chicago 

Maverick | Dallas 

Piston | Detroit 

Raptor | Toronto 

Knicks | New York 

Pacer | Indiana

Nugget | Denver 

Celtic | Boston 

Cavalier | Cleveland 
Basketball Dog Mascot Names 
Adopting a brand new puppy is like bringing home a mascot for your very own life. You choose the breed, its gender, and other specifics right down to their coloring. Of course, you can't decide their personality but that's the fun surprise you get to unwrap as they grow. You might find this next set of interesting name choices because they are the most notable mascots in NBA basketball. 
Hugo | Charlotte Hornets 

Benny | Chicago Bulls 

Crunch | Minnesota Timberwolves 

Hooper | Detroit Pistons 

Boomer | Indiana Pacers

Slamson | Sacramento Kings 

Champ | Dallas Mavericks 

Rumble | Oklahoma City Thunder 

Clutch | Houston Rockets 

Bango | Milwaukee Bucks 

G-Wiz | Washington Wizards 
Bonus: Famous Basketball Player Dog Names
You might be inspired by the dog names chosen by the players themselves as many of these talented athletes have doggies of their very own. While they may not be basketball-related, they are still wonderful options that are pleasantly weaved with a cool backstory. 
Siber | German Shepherd | Gordon Hayward 

Jewelz | Labrador Pit Bull Mix | Glenn Robinson 

Muppet | Robin Lopez 

Molly | Bernedoodle | D'Angelo Russel 

Kobe | Pit Bull | Paul George 

Kane | Pit Bulls | Demarcus Cousins 

Flash | Frenchie | Ben Simmons 

Rocco | English Bulldog | Klay Thompon

Sage | Rhodesian Ridgeback | Michael Carter Wiliams 

Chaney | Rhodesian Ridgeback | Blake Griffin

Riley | French Bulldog | John Wall 

Koko | Husky | Meyer Leonard 

Noah | Bulldog | Justise Winslow 

Buckets | Husky | Quincy Pondexter 

Natty | Rottweiler | Jahil Okafor 

Harvey | Labradoodle | Patty Mills 

Chief | Cane Corso | Ben Simmons

Jefe | Bulldog | Justise Winslow 

Gotti | Pit Bulls | Demarcus Cousins 

Bella | Husky | Meyer Leonard 

South Side | French Bulldog | John Wall 

King | Pit Bull | Paul George 

Finding the Right Basketball-Inspired Name for Your Dog
There you go! We've included all things basketball for you to consider during your name selection process for Fido. Whether your new addition shares a love for the game or they simply are loved just as much as the sport itself, each suggestion is a cool way of showing your appreciation and colliding two worlds that are otherwise unrelated. 
If you were a fan of the classic names, you might have chosen Hoops or Jersey, perhaps you decided on something a little unconventional and goofy like Meatball or Dunk. Whatever you have landed on, you can be sure that your dog will love it and wear it with pride. 
If you are looking for a few additional ideas before you make a final decision, check out our other popular name posts below: 
---
Feature Image Credit: Paska3610, Pixabay