14 Best Animal Charities You Can Donate To in 2023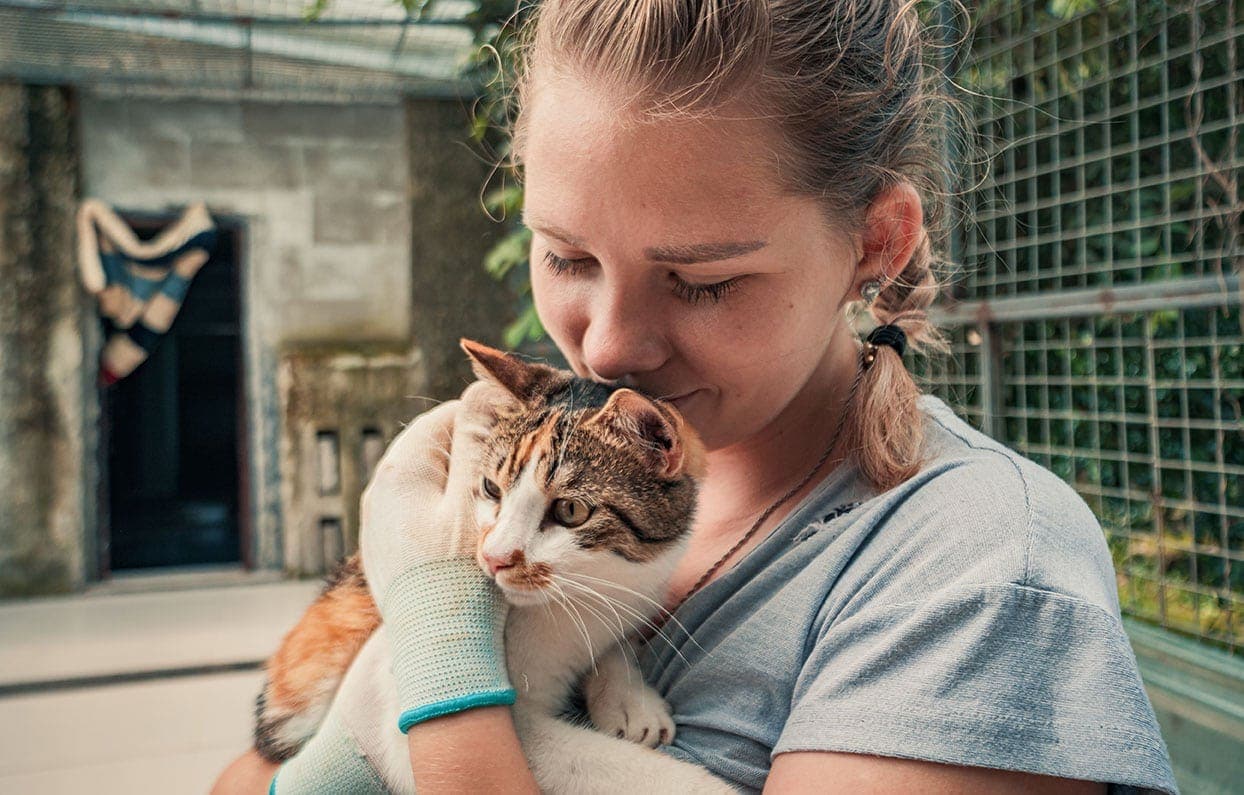 When donating to animal charities, it can be challenging to know where your money would be best spent. There are tons of charities focused on pets and wild animals. Many are great and do a lot for the animals out there.
Still, it is essential to choose the best charity when donating your hard-earned money. This ensures that your money does the best possible. Let's take a look at some of the best animal charities to donate to.
The 14 Best Animal Charities You Can Donate To
1.

American Humane Society
The American Humane Society is one of the best options out there. Approximately 83% of this company's money is spent directly on programs, which means very little overhead. To raise $100, the company only spends $14 on advertising. This means that the majority of their money is spent on actually helping animals.
They are very transparent about where their money is spent as well. They provide financial information to the public. They have a written Whistleblower policy and monitor conflicts of interest. All board members have a copy of tax forms before filing with the IRS.
---
2.

Animal Welfare Institute
The Animal Welfare Institute is another great charity. About 91% of their money is spent directly on animals, and they only spend $1 to raise $100. Practically all of your money will go towards helping animals. Their president does not make much money, so you don't even have to worry about your money going to pay for salaries.
This company essentially functions on large donations, but every little bit counts.
---
3.

Bat Conservation International
Bat Conservation International works to conserve the environment for bats and their habitat. They work through conservation, education, and research to help bats across the world. They were founded in 1982 by Merlin Tuttle, who was a bat biologist.
Nearly all of the money you donate to this company gets spent on real projects in the field.
---
4.

Best Friends Animal Society
This not-for-profit is a no-kill animal rescue and advocacy. They are focused on stopping the killing of pets in shelters across the United States. They do outreach to promote pet adoption, no-kill animal rescues, and spay-and-neuter practices.
Their mission is to have no killing in any shelter nationwide.
---
5.

Dian Fossey Gorilla Fund International
This organization is the top charity for protecting mountain gorillas. Dr. Dian Fossey founded it in 1978 to fund her anti-poaching patrols. Today, their main goal is still to protect gorillas, though they also study gorillas. They help communities build their own conservation capabilities, which helps the gorillas in the long run.
Dr. Dian was sadly murdered in 1985. While her murder was never solved, she was likely killed by poachers while attempting to stop them. Today, the company still carries on her vision.
---
6.

Friends of Animals
This national organization protects animals of all species from exploitation. They were founded in New York in 1957, making them one of the oldest organizations on this list. Their goal is to free animals from cruelty and exploitation all over the world.
Their work includes legislative outreach, as well as animal advocacy. They also run an animal sanctuary home to nearly 400 primates, birds, and other animals in Texas. Most of their animals were victims of the exotic pet trade.
---
7.

Humane Farming Association
This organization is a bit different. Their goal is to protect farm animals. They campaign against factory farming. They care for animals that have been seized from neglectful and abusive situations. They also take legislative steps, such as filing a lawsuit to ensure that anti-cockfighting ordinances are enforced.
They have their hands in lots of different projects. They help with investigations and prosecutions, as well as taking direct legal action against specific laws. They also care for abused animals.
---
8.

Humane League
This is a similar organization to the previous one. Their goal is to end animal abuse by some of the world's largest companies. They are mainly against factory farming, seeking to aim legislature at the issue.
They lead campaigns against some of the biggest companies, including McDonald's and Subway. Their methods really work as well. They have gotten many companies to change their ways and embrace welfare policies.
---
9.

Marine Mammal Center
As you might expect from their name, this company is focused on the welfare of marine mammals. They focus on rescue, rehabilitation, scientific research, and education. They have a list of their current projects on their website, including things like climate change, sustainability, and conservation.
Sometimes, their projects focus on specific animals, while some of their projects affect the whole ocean. They are strong advocates of cleaning up ocean trash.
---
10.

Morris Animal Foundation
This foundation works to better the lives of all animals. They work to improve the health of pets and wildlife through scientific innovation. They fight diseases worldwide in all sorts of species. For example, they've studied progressive retinal atrophy, parvovirus, and bladder stones in canines. They've also helped with tuberculosis in the African Buffalo, fungal respiratory infection in hawks, and cancer in koalas.
---
11.

National Disaster Search Dog Foundation
This organization is unique. They rescue dogs and then partner them with firefighters and first responders as search dogs. Their goal is to help Americans become more prepared for disasters while rescuing dogs at the same time.
They ensure that their dogs are taken care of for life, even after they retire. Their dogs are at no cost to fire departments either, ensuring that even rural communities can benefit from a search dog on the team.
---
12.

PetSmart Charities
PetSmart Charities helps save homeless pets. Despite being run by a commercial organization, this is a great company to donate to. They are one of the largest not-for-profits that care for pets as well. They spend 90 cents of every $1 directly on homeless pets. They ensure animals in shelters are fed, help pets stay healthy, and sponsor adoption programs.
They partner with nearly 4,000 nonprofits and government agencies to support animals across the United States.
---
13.

Wildlife Conservation Society
This animal organization is focused on conservation. Their work depends on collaboration with local communities and government organizations. They work in nearly 60 countries and across the ocean to help all species of animals.
They also run world-class science and produce hundreds of research publications every year. This helps them help animals even better, so you can rest assured that your money will be used appropriately.
---
14.

ASPCA
While the ASPCA is one of the most well-known animal charities, they are not necessarily the best. Charity Navigator gives the ASPCA 3 out of 4 stars. They spend about 74% of their total money directly on programs. However, they spend about 20% on fundraising expenses. To raise $1 in funds, they spend about 20 cents. That means only about 80 cents to every dollar you donate goes to programs.
In 2013, the ASPCA had a contribution of over $115 million. However, they only found homes for about 3,400 animals. That works out to about $34,000 per animal adoption. That's not a terrible number. However, there are other options out there that are better.
You might also be interested in:
---