10 Best Aquarium Stands in 2023 – Reviews & Top Picks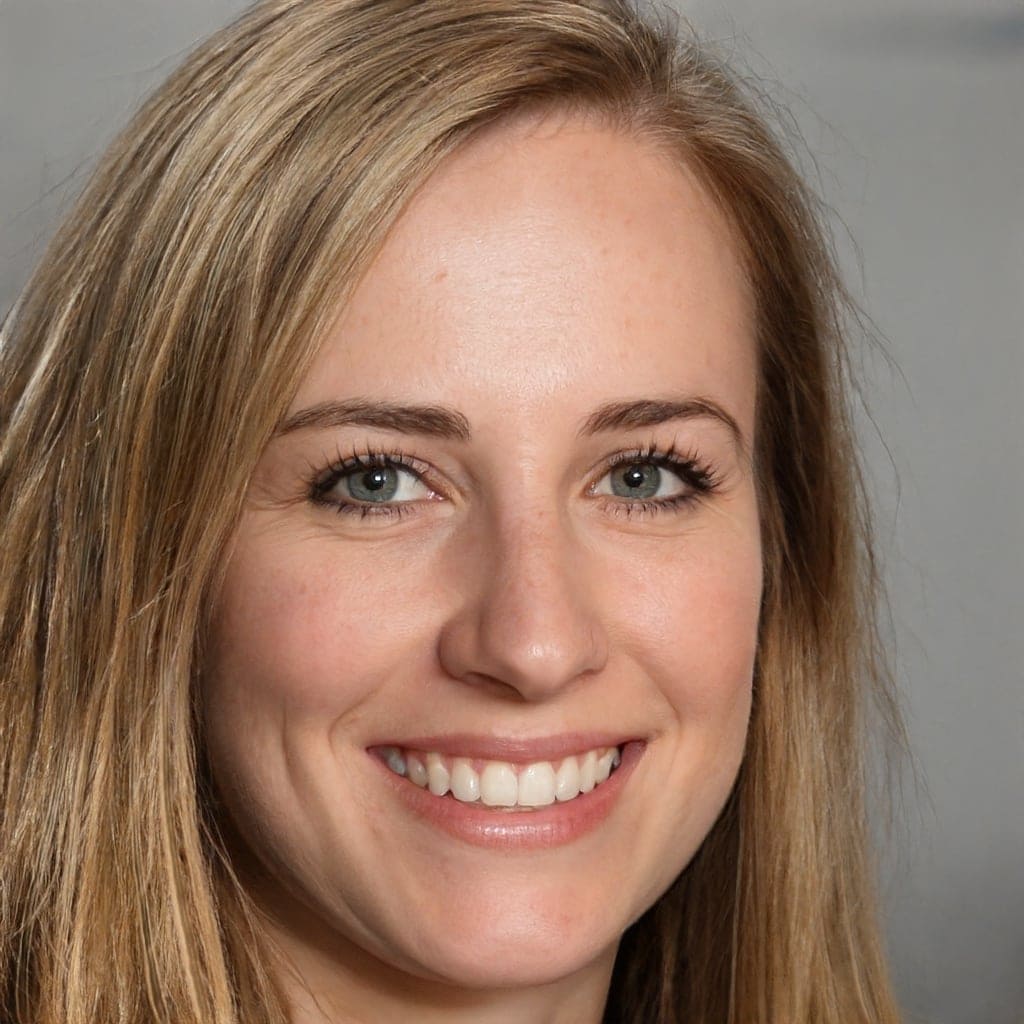 Having a fish tank in your home can create a relaxing and tranquil atmosphere where you can unwind at the end of the day. When that beautiful yet heavy aquarium starts to shimmy, wobble, and fall to the ground, is nothing short of a catastrophe. Not only do people have the potential to get hurt, but it can easily ruin your furniture, electronics, and rugs, not to mention, kill your fish.
Whether you are an old hand at raising fish or you are a new tank owner, you know how important a sturdy aquarium stand is to the well-being of your aquatic habitat. With that thought in mind, we decided to rank our top ten aquarium stands from the best to the worst. Not only that, but we will also give a detailed review of each one.
Take a look at the article below to find out which stand made the cut and which one is not worth your money. Whether you have a 50-gallon saltwater tank or a 15-gallon terrarium, these ten picks will guide you to the right platform.

A Quick Comparison of Our Favorites of 2023
Rating
Image
Product
Details

Best Overall

Imagitarium Brooklyn Metal Tank Stand

Solid steel
Welded construction
Easy to assemble
Check Price

Best Value

All Glass Aquarium AAG51007 Stand

Sturdy and durable
Storage compartment
Easy to assemble
Check Price

Premium Choice

Ameriwood Home Aquarium Stand

Durable construction
Three-sided view
Attractive
Check Price

Ameriwood Home Flipper Aquarium Stand

Flip design
Modern design
Storage cubby
Check Price

Aquatic Fundamentals Metal Aquarium Stand

Modern design
Various sizes
Moisture resistant
Check Price
The 10 Best Aquarium Stands Are:
1.

Imagitarium Brooklyn Metal Tank Stand – Best Overall
For our first pick, we have chosen the Imagitarium Brooklyn Metal Tank Stand. This modern table can be used for aquariums and terrariums up to 40 gallons. It measures 36.5 X 18.5 X 29.5 inches; although, you can find this model in several different sizes depending on your needs. Weighing in at 35.2 pounds, this is a sturdy option for a full tank.
Imagitarium Brooklyn is made of solid steel construction with a black finish that will fit with most home decors. It also has adjustable feet to ensure your tank stays level. You can trust the durability of the stand with the welded joints, as well. The one-person assembly is easy, and it takes less than 20 minutes to set up.
This stand has an open concept making it easier to run power cords and tubing. That being said, it does not have any storage space. Be that as it may, the solid construction and modern look makes this our top pick.
Solid steel
Welded construction
Adjustable feet
Modern design
Open back for cords and tubes
Easy to assemble
---
2.

All Glass Aquarium AAG51007 Stand – Best Value
Getting a trustworthy fish tank stand doesn't mean you have to break the bank with the All Glass Aquarium AAG51007 Stand. This model is built for a 15-gallon (column) tank that slides into the top of the unit. Tall and sleek, this is also a great idea if you have limited space that you need to optimize. The measurements are 29 X 22 X 13 inches.
This knock-down style stand is easy to assemble in six steps. It has a large front door with plenty of storage space behind to house all of your fish food, tank equipment, etc. Made of sturdy particleboard, this model is well-made and easily able to accommodate your aquarium.
The All Glass Aquarium is what we consider the best aquarium stand for the money. While it is made for a specific tank, the durability and style make it a great option for smaller spaces. The only other drawback of note is the inner compartment does not have a shelf, which leaves a lot of wasted storage space.
Sturdy and durable
Great for smaller spaces
Storage compartment
Easy to assemble
Modern style
Only compatible with specific aquariums
No inner shelving
---
3.

Ameriwood Home Aquarium Stand – Premium Choice
The Ameriwood Home Aquarium Stand is a great option if you want to get a birds-eye view of your tank from many angles. Available in either rustic oak or espresso, this option can be used with either a 29 or 37-gallon tank. The latter size weighs 104 pounds with a 30.31 X 50 X 19.61 construction. The smaller size comes in a 30.32 X 33.07 X 14.69 size and is 59 pounds.
This stand fits snugly against your wall, and it allows you to see into your aquarium from three angles. Not only that, but it has brushed nickel fixtures with four shelves to either add decor or store fish materials. What's even better is two of the four shelves are adjustable.
Ameriwood stands require two people to assemble, and it takes longer than our other top two prospects. That being said, the durable particle board frame is sturdy, plus the laminated finish is not only attractive but keeps water damage from appearing. Additionally, the smaller stand can hold up to 450 pounds while the shelves can bear up to 25 pounds of weight. The only other drawback to this model is it's more expensive than most.
Durable construction
Three-sided view
Four shelves with two adjustable
Fits snugly against a wall
Attractive look
Requires two people for assembly
More expensive
---
4.

Ameriwood Home Flipper Aquarium Stand
The Ameriwood Home Flipper Aquarium Stand is our next pick. This unique piece can be used for either a 10 or 20-gallon tank depending on which way is up. Measuring 15.7 X 25 X 28 inches, you can flip the stand up one way to accommodate a 20-gallon tank, or flip it over to hold the smaller aquarium. It also has a center cubby for storing fish gear and food.
Ameriwood is constructed in America using laminated particle boards that are thick and sturdy. It's a ledge-to-ledge option, so you will need to ensure you have the correct size tank for either side. With this type of stand, even distribution is key to keep it from swaying.
Other than that, the black finish is sleek and compatible in most homes. Each end is finished with a tired-look that adds charm to the model. Keep in mind, however, the assembly is a bit more difficult as some of the pre-drilled holes are not big enough. Other than that, this is a great stand if you plan to upgrade or downgrade your fish tank.
Flip design for two-sized tanks
Modern design
Storage cubby
Durable and well made
Assembly is more difficult
Must use the correct size tank
---
5.

Aquatic Fundamentals Metal Aquarium Stand
The number five spot belongs to the Aquatic Fundamentals Metal Aquarium Stand. Available in a 10, 20, 29, or 55-gallon stand, you can use these options with either an aquarium or terrarium. It also comes in black or gray along with a sleek scroll design. What it doesn't have is any storage except for the bottom shelf, though it can be used for showing off your decor.
This stand is made of powder-coated steel for strength and durability. Each sized stand can hold its weight in gallons, as well. For example, the ten-gallon stand holds 100 pounds, the 29-gallon stand holds 290 pounds, etc. Not only that, but the powder-coated metal is moisture-resistant. Even with the added protection, however, this stand can be a bit wobbly.
Putting together the Aquatic Fundamentals stand is more difficult the bigger the stand gets. To give you an idea of size, the ten-gallon model is 20.9L X 27.8H X 11W while the 55-gallon is 48.3L X 27.8H X 12.5W. For the two middle sizes, the 20-gallon is 24.3 inches long, and the 29-gallon is 30.3 inches long with the same height and width measurements as the 55-gallon.
Modern design
Various sizes
Moisture resistant
Decor shelf
A little wobbly
Bigger size is harder to assemble
No storage
---
6.

Aqueon Forge Aquarium Stand
The Aqueon Forge Aquarium Stand is a unique model as it allows you to switch up your style. This unit has reversible shelving that lets you display it in either black or brown. You can also choose either a 20X10 or 24X12 for your aquarium or terrarium. Made of durable steel, the modern design is rust-resistant with a powder-coated finish. Even better, you can store one aquarium on the top shelf and a smaller one on the bottom.
One of the best features of the Aqueon is its ability to hold more than one tank. Unfortunately, the bottom shelf doesn't hold as big of a tank as described. Depending on the size you pick, the top can hold a 10 or 14-inch tank while the bottom's aquarium should be about 5.5 inches. That being said, the top portion has a panel that leans out for easy access to the bottom tank.
You should also note that this stand needs to be in a secure location where it will not be bumped. Due to the top shelf's material, it will not take a lot for your aquarium to slide off. What's more, the assembly requires two people, and you will likely have to widen the pre-drilled holes to put the tank together properly. Lastly, this aquarium stand doesn't have any storage space.
Reversible panels
Holds two tanks
Rust-resistant
Durable steel construction
Tank can slide off the top
The bottom shelf holds a smaller tank
Difficult assembly
No storage
---
7.

Coralife Designer Biocube Stand
Coralife Designer Biocube Stand is a modern and chic aquarium holder that has tinted acrylic panels inserted into doors that hide storage space for all your fish food and aquatic supplies. Made of water-resistant particle board, you can choose either a 14/16 or 23/32 size that will compliment many interior styles. This model also features a cutout in the back panel allowing you to run power cords and tubing through the back.
The 14/16 stand measures 30.5 X 17 X 4.5 inches while the 23/32 is said to be 4.79 X 22.13 X 31-inches, though these measurements are not correct. Unfortunately, it is difficult to obtain the correct specs. Besides the measurement confusion, Coralife is not the sturdiest option. Plus, the water-resistance doesn't cover the unfinished edges where water is likely to seep in and cause issues.
On a positive note, this stand has feet that elevate the stand from the ground, though you may have to work with them a bit to be level. This is also a fairly easy to assemble unit as long as you don't put too much pressure on the pieces.
Storage space
Back panel cutout
Easy to assemble
Size confusion
Not completely water-resistant
Not always level/sturdy
---
8.

HG Fluval Flex Stand
If you have a 15-gallon Fluval aquarium, the HG Fluval Flex Stand is a good option. This is a 16.34 X 16.54 X 30.31 simple design that has one center shelf that can be used for decoration or storage. Constructed of particle board, it was designed to be used with the specific tank mentioned previously. When used with other 15-gallon tanks, the structure is top-heavy which can lead to the stand tipping forward.
This is an open concept "bookshelf" stand that is a bit on the expensive side for the basic design. Not only that, many customers have had issues with the brand's supplier as many of the pieces come damaged or broken. This also makes putting the stand together a longer process.
Weighing 26.5 pounds, the HG Fluval comes in a black, faux-wood finish. As it's made of particle board, any water that spills will easily seep into the material causing it to peel, bow, and warp. You must take care to keep the surface and sides as dry as possible.
Open concept/simple design
Storage space
Works well with Fluval tanks
Top-heavy with Non-Fluval tanks
Not water-resistant
Pieces arrive broken
Expensive
---
9.

Imagitarium Preferred Winston Tank Stand
Our second to last option is the Imagitarium Preferred Winston Tank Stand. Designed for a 29-gallon aquarium, you will receive a 12.5 X 30 X 29.5-inch model that weighs 23.6 pounds. This is a two-door cabinet that has an inner adjustable shelf for storing all of your necessities. It also has a pre-removed cutout in the back for running wires and other aquarium lines.
Available in an espresso "stained" finish, this stand is made of moisture-resistant particle board. As is usually the case with this type of material, the laminate that keeps water from seeping into it only lasts so long. What's more, the unfinished edges allow water to sink in causing the Imagitarium to be unstable. With that being said, it's important to note that this model is not the most durable, plus your aquarium has the potential to slip off the top.
We have also found that this stand is very flimsy and difficult to assemble. There are typically missing parts, and it's hard to get the doors to close correctly. While the structure itself is attractive and can work in most interiors, the overall sturdiness is lacking.
Storage space
Back cutouts
Material is not durable
Tank can slip on top
Missing pieces
Not water-resistant
---
10.

Aquatic Fundamentals 16501 Aquarium Stand
Our final pick is the Aquatic Fundamentals 16501 Aquarium Stand. This is a 50/65-gallon option that is 37.37 X 19.37 X 28.25 inches. Made of particle board covered with melamine laminate, the black stand is meant to be resistant to water damage, though it doesn't do the best job.
This stand is made in the USA. It has one centered front door with an open back concept. This allows you to run all of your aquarium's machinery through the back. The front door allows you access while also providing a space for storage. Unfortunately, the door is very narrow, so it can be hard to reach anything inside. What's worse, there is no shelving inside the unit which leaves a lot of unused space.
The open design of the back also makes this model top-heavy if it is bumped the wrong way. It is not sturdy for the size tank that would be used, plus the pre-drilled holes are usually too small. Correcting these issues can make the stand more wobbly unless you are willing to reinforce the entire structure. Overall, we have to say that this is our least favorite aquarium stand.
Open back for running machinery
Can be top heavy
Not sturdy
Not water-resistant
No shelving
The front door is too small

Buyer's Guide: Choosing the Best Aquarium Stands
While going with the most attractive aquarium stand can often be a common knee-jerk reaction, it is not necessarily the wisest course. Below, let's look at some important factors you should be looking at when picking an aquarium stand.
Shopping Tips
Whether you are shopping online or you are out at the store, you want to pay careful attention to a few important elements of your new aquarium stand. First, you want to buy an actual aquarium stand versus a bookcase or small table.
The reason for this is that fish tank stands are constructed with the idea that considerable weight will be resting on it. Not only that, but the weight is not always evenly distributed. They typically have moisture-resistance, as well. Beyond that, let's talk about the other four major considerations.
Size
When looking for a new aquarium stand, size is where you should start to narrow down the possibilities. The easiest way to go about this is to determine the size of your tank and go from there. Keep in mind, however, this is only going to determine the dimensions of the surface your aquarium sits on. You also have to consider how tall you want the stand.
Weight is another factor to look at when combing through different sizes. It is extremely important that you choose a model that will support the weight of your fish tank. Not just that, but it will also need to be stable; meaning not top-heavy where it could fall over.
Finally, look at the type of tank you have. Some aquarium brands require specific stands. Additional features of the design (like lips, grooves, etc) are important for the overall stability of your fish tank. Be that as it may, you want to look at aspects such as the surface panel to ensure it will fit your needs.
Construction
After dimensions comes construction. Typically, fish tank stands are made of one of three materials: wood, particle board, and metal. All three of these options can be sturdy and durable with the right construction.
Many people like wood aquariums for their stability and aesthetic. Though oak and pine stands are beautiful and long-lasting, they can also be costly. That being said, your priority should be to ensure it's coated with a water-resistant cover to keep the wood from being damaged. Over time, moisture will create rot in the wood and weaken the entire structure. It can also cause it to warp, lean, and become very unstable.
Due to their strong construction, wood stands can come in a multitude of designs. Be that as it may, you want to have a solid foundation with support to ensure that it will be able to handle weight over extended periods.
Due to the many years of sub-par furniture, particle board has had a bad rep. Today, however, there are many aquarium stands made of this material that are sturdy, well-built, and long-lasting. Thicker particle board can easily hold a 55-gallon tank without an issue. As was the case with wood stands, however, one of the most important features to look at is the coating.
Most stands constructed of this material have a laminated cover that protects them from moisture. You want to ensure that all of the edges and angles are covered, too. Water damage can start at small points, yet cause big problems.
Besides the coating, be sure to check for solid designs. A good rule of thumb is to stick with stands that resemble bookcases to some degree. In our experience, particle board works best with this type of supporting layout.
Stainless steel and cast iron are the most popular options for a metal stand. Although you could have a solid gold aquarium stand commissioned, these are likely the two you will be looking at. Unlike the other two options, you have less of a need to worry about moisture, though powder-coated finishes are a help. Stainless steel is not prone to rust, so you can rest easier there, as well.
Many people prefer a metal aquarium stand for its stability, durability, and range of design. As it's the most reliable material of the three, the design can be more ornate than it can be with wood or particleboard. This is another reason why people like stainless steel or cast iron. They typically have a less bulky design, plus they have an entirely different aesthetic.
That being said, some metal stands can be quite heavy in their own right. If you have a large tank, you want to ensure that it's being placed in a location that can support the total weight. Additionally, metal stands can often be narrower, so we recommend anchoring them if possible to avoid any tipping possibilities.
Storage
Storage is an often-overlooked consideration of an aquarium tank; especially with novice fish keepers. Having a place to keep all of your tank's necessities plus the unsightly machinery is a benefit of having a good stand. Everyone requires different needs, though.
Many fish tanks come with either shelving, cabinets, or both. Doors are a great solution for hiding the less pleasing to look at items such as fish food and nets. They also hide water filters and other electrical components. If you have a larger tank where you require tubing and a couple of electrical cords, we suggest finding a stand that has a back panel cutout, so you can run them out the back.
Note: We don't suggest cutting a hole yourself to run wires as it can mess with the integrity of the structure causing it to weaken.
Many people also enjoy making their fish tank a central point in their homes. Exposed shelves are good for adding decor that will elevate the overall ambiance of the space. Above all, you want to avoid taller cabinet-style stands that don't have shelving as you will wind up with a lot of wasted space. We also recommend placing stability over storage if it comes down to it.
Assembly
The final shopping tip is assembly. Large and more intricate stands will often require two people to put together. Keep this fact in mind before you make a purchase. Trying to assemble a stand solo can cause it to be unsteady.
Beyond that, check reviews for complaints such as pre-drilled holes that are too small or hardware that doesn't fit. Damaged pieces are also not ideal, but accidents can happen. Having to fix screw holes or having to use different hardware than what was designed can cause a catastrophe if you are not a builder in one way or another. Again, this is a good way to tamper with the structural integrity of the unit.
Lastly, don't take on a fish tank stand that is too complicated for your skill set. Some of the more intricate designs with doors, shelving, moving parts, etc., can be difficult to put together. At the end of the day, you are playing with the lives of your aquatic friends. If all else fails, go with a simpler design, or hire a professional to assemble it for you.

Conclusion
We hope you have enjoyed our review of the ten best aquarium stands, and it has helped you find a good match for your fish tank. After close examination (and a lot of research), we recommend going with the Imagitarium Brooklyn Metal Tank Stand. Not only is it sturdy and durable, but its sleek and modern design will fit with most decors.
If you are just starting and want something more cost-friendly, give the All Glass Aquarium AAG51007 Stand a try. This little tank holder gives you a great bang for your buck and will last the test of time.