10 Best Turtle Tank Heaters of 2023 – Reviews & Top Picks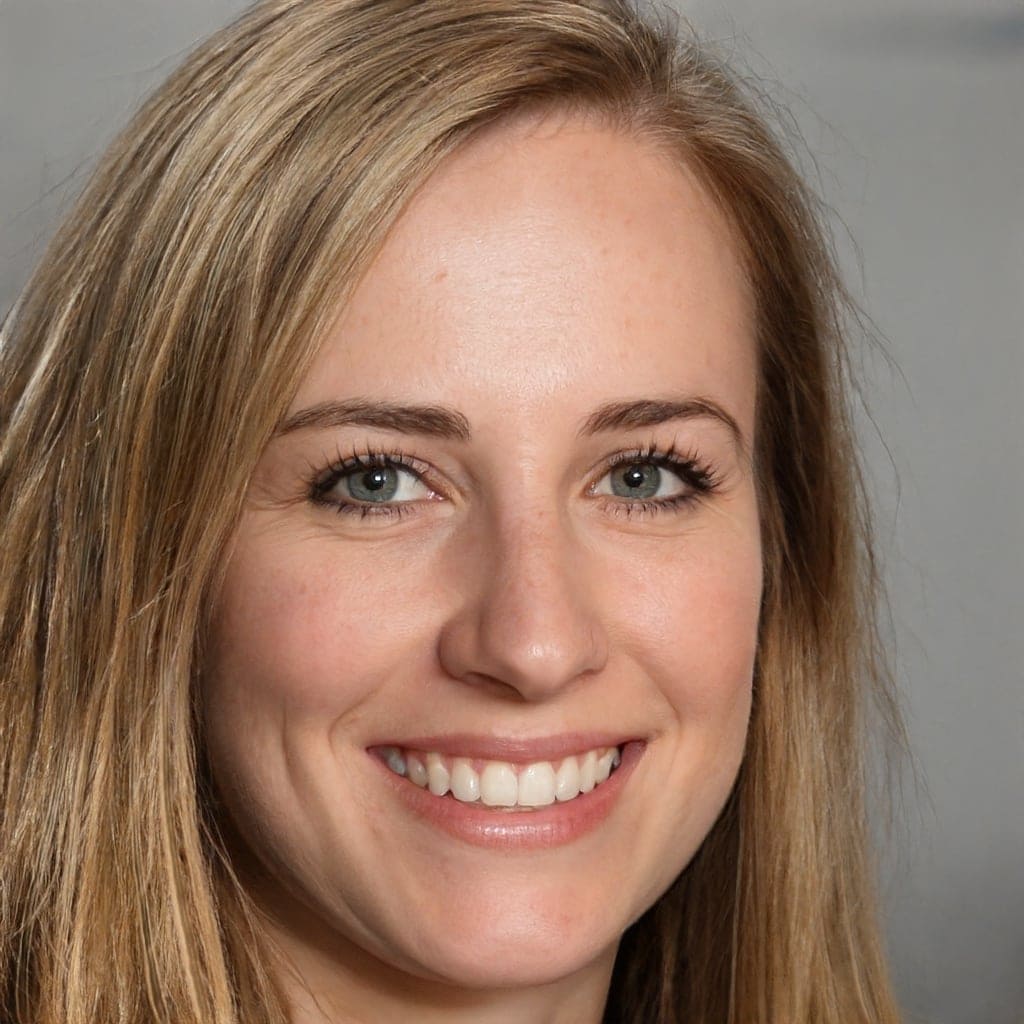 Turtles are cold-blooded reptiles and they definitely require heaters to stay alive and to be happy. There is simply no question about that, especially if you live in a place that is not particularly warm, to begin with.
However, there are many types of turtle heaters and even more options in each of those categories, so choosing one can be quite difficult. That is what we are here to help with today, to help you find the best turtle tank heater.
A Quick Glance at Our Favorite Picks in 2023
Rating
Image
Product
Details

Best Overall

Aqueon Pro

Quite durable
Small and compact
Various power levels
Check Price

Cobalt Aquatics Heater

Safe
Wide range
Easy to set up
Check Price

Eheim Jager

High-quality glass
Features auto shut off
Comes in many power levels
Check Price

Fluval E Electronic Heater

Multiple sizes.
Fairly accurate.
Easy to control.
Check Price

Hydor In-Line External Heater

Extremely safe.
Comes in many sizes.
Simple temperature dial.
Check Price
The 10 Best Turtle Tank Heaters
Here is an overview of our 10 favorite heaters, to help you find the right heater for your turtle.
1.

Aqueon Adjustable Pro Aquarium Heater
Here we have a really good heater to keep in mind, the Aqueon Pro, a small yet high-quality turtle tank heater that can be used for fish tanks as well. What's nice here is that the Aqueon Pro allows you to easily adjust between 68 and 88 degrees, a wide temperature range that should be suitable for most applications. It is accurate to within +/- 1 degree, which is not too bad at all.
Moreover, this is a good option for a turtle tank of virtually any size, as it comes in various power levels including 50, 150, 200, and 300 watts. It is also made with nearly shatterproof and strong glass, and if something does go wrong with it, at least it comes with a warranty.
Small and compact
Quite durable
Various power levels
Very accurate
Easy to use
Wide temperature range
---
2.

Cobalt Aquatics Flat Neo-Therm Heater
This is another heater that is great for a turtle in a water tank. This is one of the more versatile heaters out there, as it features a very wide temperature range. It can be set between 66 and 96 degrees, which is quite impressive indeed. Moreover, this thing is accurate to within half a degree, plus or minus.
This is one of the more durable heaters out there, as it is made with neo-therm, a special type of plastic that can resist extreme heat, and yes, it's much tougher than your basic quartz glass heaters. It also comes with a safety feature to ensure that it does not overheat or shatter inside of the tank.
Keep in mind that this model comes in various sizes including 25, 50, 75, 100, 150, 200, and 300 watts, so you should be able to find the ideal one no matter the size of your turtle tank. We do like how this is quite slim and space-saving, not to mention that it comes with convenient suction cups too.
Extremely durable
Safe
Easy to set up
Wide range
Accurate
Many sizes available
May not last more than a couple of years
---
3.

Eheim Jager Aquarium Thermostat Heater
This is seen as one of the more high-quality and durable aquarium heaters out there, one that is made with shatterproof glass, so it should stay in one piece for quite some time, and it should be safe for your fish too. To ensure optimal safety, it also comes with an auto shut-off that prevents it from running dry. Make sure that this heater is always fully submerged, as it needs to be to run properly and safely. Just ensure that it is not above the water level.
This turtle heater allows for temperature adjustments between 65 and 93 degrees, complete with an easy-to-use dial, not to mention that it should be accurate to within a fraction of a degree of the set temperature. Not only is the dial easy to use, but it can also be calibrated for your exact needs, something that all turtle owners should like.
The Eheim heater comes with simple mounting brackets and suction cups for ease of installation, and it also has a very long power cord. Keep in mind that this model can be used for both freshwater and saltwater tanks.
High-quality glass
Easy to mount
Wide temperature range
Easy to adjust and can be calibrated
Comes in many power levels
Features auto shut off
Wiring is not all that reliable
---
4.

Fluval E Electronic Heater
When it comes to partially submersible aquarium heaters that can maintain a steady temperature, this heater has to be one of our favorite ones. Although this model is not ideal for the smallest turtle tank out there, it is good for the larger ones, as it comes in 100, 200, and 300 watts. What is really nice about this particular turtle tank heater is that it comes with a fish guard to keep all aquatic life safe. It also comes with a built-in auto shut-off to ensure that it does not overheat the tank.
When it comes to aquarium heaters, this one does have quite a slim profile, and it comes complete with a mounting bracket, so it's easy to mount in any position, and it won't take up too much space either.
Moreover, this heater comes with a nice LCD, one that is simple to use. You can use the included controls to set the temperature in the turtle tank between 68 and 93 degrees, a pretty decent range indeed.
Multiple sizes
Easy to control
Very safe
Wide temperature range
Fairly accurate
Space friendly
Should not be put in a high flow area
---
5.

Hydor In-Line External Heater
One thing to note about this particular turtle tank heater is that it is designed to be placed on the outflow tube of something like a canister filter. It is not designed to be put on your aquarium wall like other heaters. Now, what is cool is that this model features a simple dial so you can easily set the temperature. It has a fairly wide range, which should make it ideal for any turtle tank.
Moreover, what you may like here is that this heater has a very slim design, so it won't take up much space. In terms of safety, we would say that it is one of the safest heaters out there, as it is equipped with very special tech to ensure that it never overheats and causes issues.
This heater is also rated as being a very long-lasting and durable heater. It should be able to maintain a steady temperature in your turtle tank for years and years to come.
Super durable
Extremely safe
Simple temperature dial
Comes in many sizes
Only for external canister filters & sumps
---
6.

Fluval M Submersible Heater
If you are looking for a small, compact, and fully submersible heater for your turtle tank, this is a good option to go with, particularly because it comes in a range of sizes. You can choose from a 50, 100, 150, and 200-watt model. This heater is made with special shock-resistant glass to ensure that it does not hurt your animals, and the high-density ceramic heat stick is quite durable too.
The fact that this thing is so compact is a big bonus. It does come with a temperature adjustment dial, although the accuracy of this unit is a bit questionable.
Very durable
Easy to mount
Very slim design
Looks nice
Easy to adjust
---
7.

ViaAqua Quartz Glass Submersible Heater
To keep your pet turtle warm, we would say that this is a good heater to consider. This is a very simple model that comes with a built-in electronic thermostat. Simply set the temperature using the included dial, and the heater will do the rest. This is a fairly high-quality option and it should be more than accurate enough to maintain a steady temperature in your turtle tank.
This is a fully submersible heater unit, and it comes with the mounting hardware included. It's easy to mount, but just make sure that you always have it fully submerged so it won't overheat. The quality quartz glass used here should last for years to come, and it can definitely take some bumps too. Keep in mind that this unit comes in 50, 100, and 300-watt power levels.
Super simple to use
Very easy to set up
Quite accurate
Fast heating
Very durable
Heating capacity decreases over time
---
8.

Tetra Fauna Aquatic Reptile Heater
This is a rather perfect heater for your turtle tank, as it is specifically designed for reptile tanks and terrariums. It comes with simple suction cups, so it can be mounted in any position you desire. The suction cups are heavy-duty in nature, so your turtles can't knock the heater down.
This turtle tank heater is 100 watts and it keeps the temperature steady at 78 degrees. This may or may not be ideal for your needs. The large plastic cage not only keeps your pets safe but also allows the 8-foot power cord to face any direction.
Durable
No adjustments required
Heavy-duty suction cups
Only 1 power level
Temperature cannot be adjusted
---
9.

Hygger Submersible Aquarium Heater
Here we have a fully submersible turtle tank heater, a model that does need to be submerged at all times to ensure safety. It comes in a 100 and a 300-watt model, with the 100-watt model being ideal for tanks up to 30 gallons. This heater does come with an auto shut-off feature to ensure maximum safety. It comes complete with oversized suction cups to ensure safe and easy mounting.
This is a fully adjustable unit that can be adjusted from 75 to 90 degrees, which is a decent range. It's made with milky quartz glass that is very durable and explosion-proof too, making it potentially the safest turtle tank heaters out there.
Durable
Simple
Space efficient
Adjustable
May break if not 100% submerged
---
10.

VIVOSUN Aquarium Heater
This heater can make sure that your turtle tank maintains a steady temperature year-round, and it's thanks to the intelligent temperature control chip. The temperature range of this unit is 68 to 94 degrees. It can be controlled using an external temperature controller.
This heater unit comes with many safety features to help keep your pet safe. It's made to be IP68 waterproof, it is shockproof, and explosion-proof too. It might just be the most durable model out there right now.
Keep in mind that this is a 200-watt heater for tanks up to 40 gallons. Also, keep in mind that it can be installed vertically or horizontally.
Very safe
Durable
Easy setup
Easy to adjust

Buyers Guide: How to Choose the Best Turtle Tank Heaters
Do I Need a Heater for My Turtle Tank?
Turtles absolutely need a heater. For one, turtles are cold-blooded reptiles, which means that they need heat lamps and warm water to keep warm. Their blood is cold, so they cannot generate heat on their own. Turtles need to be warm for several reasons.
Turtles need to be warm for their organs to function properly. Everything from their heart and lungs to their liver and kidneys relies on outside sources of heat to function. Also, the metabolism of a turtle is dictated by body temperature. A turtle needs to be fairly warm for its digestive system to function properly.
What Temperature Should I Keep My Turtle Tank At?
For most aquatic turtles, a water temperature between 78 and 82 degrees is ideal.
Some turtle tank heaters are meant to keep the temperature at a steady 78 degrees, which is the ideal water temperature for most species of aquatic turtles that can be kept in home aquariums.
How Many Watts Do I Need for My Tank?
The answer to this question all depends on the size of the turtle tank in question, or more accurately, for the amount of water in the tank. On a side note, keep in mind that hoods and canopies will keep heat in, and therefore, if your tank has a good hood, the heater you get will not have to bring as many watts to the table.
Generally speaking, a 50-watt heater is good enough for 10 and 15-gallon tanks. A 100-watt heater should be fine for tanks up to 30 and even 35-gallon tanks. 150 Watts is best for 40 or 45-gallon tanks, and so on.
However, once you pass the 200-watt mark, things change a bit. For instance, a 300-watt heater can be used to efficiently heat tanks that have up to 100 gallons of water. Keep in mind that it does also have to do with the temperature where you live, or in other words, the ambient room temperature.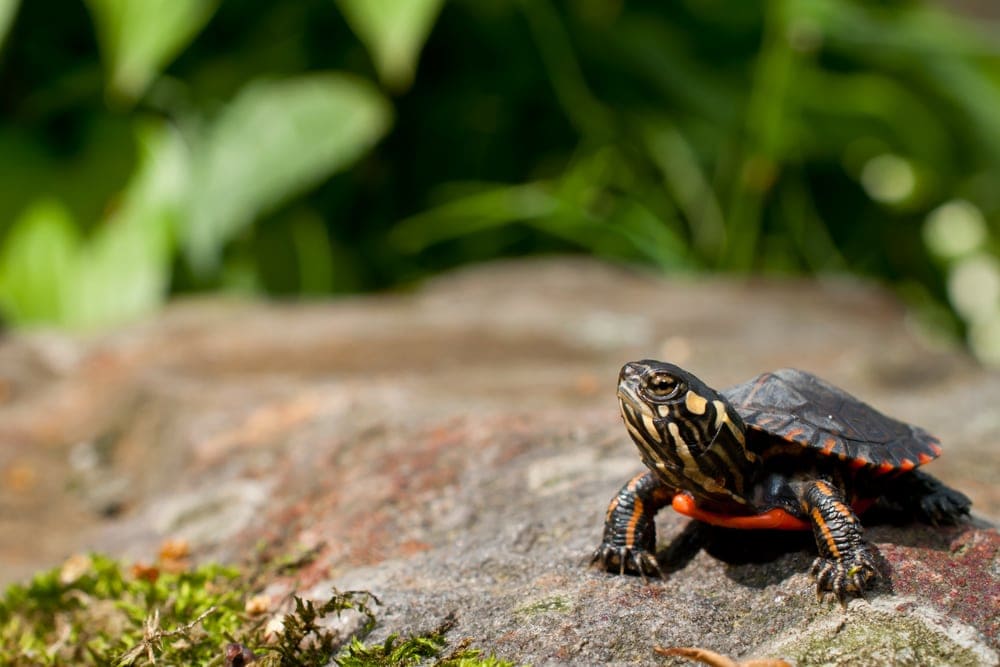 Different Types of Heaters
Submersible Heater
The first and most common kind of heater for turtle tanks is the submersible heater. Generally speaking, this is the best kind to go with. Now, they do take up space in the aquarium, but that tends to be their only downside. They are usually quite easy to mount, they are efficient, accurate, they can usually be adjusted, and they tend to be quite durable too.
One of the only other downsides to the submersible heater is that they are exposed to your turtles. In other words, if you have rowdy turtles, they could break the heater.
In-Filter Heater
The in-filter heater is another option that you can go with, although not a hugely popular one. Sure, they get the job done, but they can be a bit of a pain in the butt to use.
First and foremost, you usually won't find a heater that you have to insert into your filter. Usually, they just come as combination filters and heaters, which can increase the price quite a bit. These heaters can be finicky, and a little hard to adjust, and their durability is questionable.
However, they are out of the way, so they don't take up space inside of the tank, plus they are not exposed and susceptible to damage caused by the turtles.
Substrate Heater
Substrate heaters are another option to go with. These get inserted under the substrate. So, right off the bat, a big problem with these is that you need to put them in the tank before you put the substrate in.
At the same time, if something goes wrong with it, you have to remove it from under the substrate to fix or replace it, which can be a real pain. However, because they are out of the way, they tend to last for quite some time, plus save space, and they are not exposed to your turtles.
They are quite efficient, they heat the water evenly, and they help oxygenate the water too.

Conclusion
As you can see, there are a few different types of heaters that you can go with for turtle tanks. However, in our opinion, the best kind to go with is indeed the submersible kind.
They tend to be the most reliable and accurate too. We personally feel these 10 options are some of the better options out there for turtles. However, the most important thing to keep in mind is to pick the right one for the size of the tank that you have.
---
Featured image: julialine, Shutterstock