6 Best Dog Foods For Colitis in 2023 – Reviews & Top Picks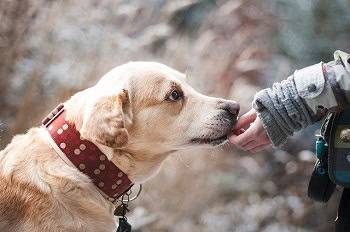 If your dog has colitis, your vet may have already explained the importance of a specialized diet, which is why you're here. The good news is colitis is easily manageable once you find the right food for their condition.
Since each dog is different, discovering the best food can vary on a case-by-case basis. We have put together a list of the top 6 best dog foods for colitis and provided reviews to look over.
Eventually, your dog will be well on the road to recovery, and you won't have to clean up any juicy remnants they leave behind.
Disclaimer: The foods reviewed here were chosen because they have certain characteristics that might help with some of the causes or consequences of this medical condition. However, they are not a medical treatment or a substitute for medical treatment. Keep in mind that each medical case is different and what works for some pets may not work for others. Your veterinarian is the right person to advise you on the best diet for your pet's individual case.


A Quick Comparison of Our Favorites in 2023
Rating
Image
Product
Details

Best Overall

Purina

Hydrolyzed recipe
Singular carbohydrate
Multi-issue targeting
Check Price

Best Value

Royal Canin Digestive Care

Affordable
For dietary sensitivities
Promotes healthy gut
Check Price

Premium Choice

Royal Canin Gastrointestinal

Prebiotics
Probiotics
Specialized for GI issues
Check Price

Best for Puppies

Canine Caviar

Hypoallergenic
Holistic
Gluten-free
Check Price

Natural Balance

Wet food
Well-balanced
For adults of all sizes
Check Price
The 6 Best Dog Foods for Colitis
1.

Purina Hypoallergenic Dog Food – Best Overall
Purina 13852 Hypoallergenic Vegetarian Dog Food made the top of the list. It has a comprehensive hydrolyzed recipe tailored explicitly for food allergies and digestion. It is made of one singular protein broken down into molecular bits to prevent a dietary reaction.
Purina only uses one carbohydrate source to minimize allergens or side effects. The kibble is designed to be easy to consume. It has no harsh smells or artificial additives, and it's formulated with multiple sensitivity factors in mind.
Purina Hypoallergenic food is designed to help dogs with colitis, food allergies, pancreatic issues, inflammatory bowel disease, and dermatitis. Many of those conditions are linked together, so it can solve multiple problems that your dog faces. It is also vet-recommended, so you have professionals who back it up. Overall, it is the best dog food for colitis or related health issues.
Hydrolyzed recipe
Singular carbohydrate
Multi-issue targeting
No artificial additives or irritants
Not suitable for every dog diet
---
2.

Royal Canin Dry Dog Food – Best Value
Regarding the best value we could find, Royal Canin Digestive Care Dry Dog Food takes the cake. It is the best dog food for colitis for the money from a brand you can trust. This diet was formulated especially for small breeds up to 22 pounds. So, while it may not be for every dog, it is ideal for small breeds 10 months and older.
For sensitive stomachs, it's designed to smooth out digestion, aiding in beneficial gut flora and healthy probiotics. It also has a nice dose of dietary fiber, which is essential for dogs with colitis and abnormal stools.
By helping stool consistency, it should also make your dog have less frequent bathroom trips. Since it isn't suitable for medium to large breeds, we couldn't make it our number one choice. However, if you have a small breed and don't want to spend an arm and a leg for specialized food, Royal Canin Digestive Care can help you.
Affordable
For dietary sensitivities
Promotes healthy gut
Has probiotics
Improves stool consistency
---
3.

Royal Canin Gastrointestinal Dog Food – Premium Choice
Royal Canin Gastrointestinal Dry Dog Food is a very pricy addition to the list, which keeps it out of our number one slot. However, if you are looking to have all bases covered for your pup, it is worth a try.
It is specially formulated for GI issues of all kinds. Its primary purpose is to promote healthy stools by using optimal prebiotics, probiotics, and necessary fibers to cleanse and soothe the digestive system. It has soluble and insoluble fibers to aid in proper breakdown.
With Royal Canin Gastrointestinal dog food, you can keep your dog's gut flora healthy by supporting good bacteria. It also includes omega-3 fatty acids, DHA, fish oils, and EPA to ensure everything in the tract goes as it should.
If you have tried other brands that aren't doing the trick and are ready to spend top dollar to help your dog, it may be just what you're looking for.
Prebiotics and probiotics
Well-balanced ingredients
Specialized for GI issues
Proper fibers
---
4.

Canine Caviar Dog Food – Best for Puppies
This Canine Caviar Grain Free Dog Food is the best selection we could find for puppies with issues causing colitis. What makes it even more perfect is that it is ideal for all life stages. So, if you feed this to your puppy and they do well, you won't have to change their diet again once they reach their adult stage.
Canine Caviar contains holistic ingredients for optimal nutrition. It has no grains or fillers of any kind. It is hypoallergenic and sensitivity-friendly. It also is gluten-free and alkaline-based. It has reduced digestive-triggering ingredients while catering to essential nutrients.
Canine Caviar also has a wide selection of flavors, so you can get one that best appeals to your pet's appetite. Pickier dogs may not like the taste.
Hypoallergenic
Holistic
Gluten-free
A bit expensive
Picky dogs may not prefer
---
5.

Natural Balance Wet Dog Food
This Natural Balance Wet Dog Food is designed for adult dogs with food sensitivities and is a great food for dogs with colitis. Natural Balance has multiple flavors with various ingredients so that you can get the best fit for your pet. The smell is very aromatic and tasty to dogs.
Because it is wet food, it has a higher moisture content, making digestion easier. It has a well-balanced selection of ingredients to promote overall health. While it is a good selection to help your dog with digestion, you must be careful what you choose if they are allergy-prone.
Even the flavors that are fish-based have chicken meal and other proteins, so it definitely may not be suitable for all dog diets.
Not for all sensitivities
Not grain-free
Not a specialized diet for digestion
---
6.

Wellness Wet Canned Dog Food
Lastly, we have Wellness Natural Wet Canned Dog Food. It is a well-balanced food for all sizes of adult dogs. It is also great for added hydration, aiding in digestion. While it isn't primarily focused on the GI tract, it's formulated for optimal health in all areas so your dog can reap the benefits of a well-rounded diet.
The duck and sweet potato recipe appeals to canine taste buds, and most dogs love the flavor. While it is holistic, it isn't 100% grain-free since it contains barley.
Wet food
Holistic ingredients
Not grain-free
Not for sensitivities
Does not mainly focus on digestion

Buyer's Guide – Choosing the Best Food for Dogs With Colitis
Colitis isn't a walk in the park for your dog. They're probably uncomfortable and tired of feeling the urgency to defecate. If they aren't making it outside in time, you're probably done cleaning up messes, too.
What is Colitis?
Colitis is a condition where the large intestine or colon is inflamed. This inflammation causes diarrhea and loose stools. There can be multiple causes, all of which have simple treatments once the underlying cause is found.
What Causes Colitis?
Colitis has several causes, but the most common is stress. Other reasons include underlying infections, parasites, allergies, and inflammatory bowel disease. With one of those triggers, the colon is no longer able to retain the feces, and water absorption becomes difficult.
Infections
Infections can be a common trigger for colitis. Some infections that produce diarrhea in response to the intrusion are salmonella, E. coli, and clostridium. They can make your dog very sick and cause dehydration. Treatment from a veterinarian is essential.
Parasites
Parasites are also responsible for colitis in dogs. If they have a parasitic infestation in the GI tract, such as whipworms, giardia, or cryptosporidium, colitis may be something you notice immediately. Treatment for these issues includes dewormers or other prescription medications.
Allergies
Allergies are a very common cause of colitis. With so many dog foods on the market, some ingredient irritants can take a long time to pinpoint. Some dogs are allergic to grains, wheat, eggs, dairy, animal proteins, and other additives.
Food trials are often suggested to rule out or pin down which foods are causing the reaction. If an underlying food allergy causes colitis, you may also notice issues with dry or itching skin, lethargy, vomiting, hot spots, ear infections, and swelling.
Inflammatory Bowel Disease
Inflammatory bowel disease will likely be a quick diagnosis for your dog. Many dog foods cater to the signs caused by this disease so you can help your canine manage symptoms. The signs to look for are vomiting, excessive gas, abdominal distress, depression, fatigue, and, of course, colitis.
Stress
Stress can also cause colitis. If you have a nervous dog that displays anxious habits, diarrhea can be prevalent for them. Reducing the number of triggers can help ease stress-related reactions and help your dog get back to a healthy lifestyle.
Stress can be a significant trigger for irritable bowel syndrome in your dog as well. Understanding the underlying causes can help reduce the stress and provide essential information to your veterinarian.
What Role Does Diet Play?
Diet is essential in the treatment of colitis. Many underlying issues that cause it can be prompted by diet alone. If your dog frequently eats something that doesn't agree with their GI tract or digestion, it can cause adverse reactions.
Eating healthy is vital to treat the disease, and most dogs will be put on a hypoallergenic or low-residue diet. Other medications may also be necessary, depending on the severity of the illness. Your vet may suggest food trials so you can determine which foods increase or decrease the reactions.
It may take some time to adjust to the diet, so don't get immediately discouraged. Food transitions can take several weeks to take full effect. Once you find a food that reduces or eliminates colitis, your dog can be on their way to a much happier existence.
Dairy, glucose, and wheat can be particularly problematic for your pup. These ingredients are known to cause inflammation in the digestive tract, making your dog miserable. Your vet will most likely recommend cutting the most common irritants first and reducing the rest as you go.
A specialized diet must be tailored to meet the needs of the individual since each canine will have different reactions to various foods. A nutrient-rich diet with simplistic ingredients and a solid protein source will be your best bet for improvement.

Conclusion
We think the Purina 13852 Hypoallergenic Vegetarian Dog is the best dog food for colitis. It has all the common irritants removed from the ingredients. There are no harmful additives or fillers, and it's hydrolyzed and formulated specifically for treating digestion issues.
If your budget is tight, Royal Canin Digestive Care Dry Dog Food is an excellent alternative to our number one choice. If you have a small breed with colitis and they need something to soothe dietary sensitivities, it's the best value we can find.
While expensive, Royal Canin Gastrointestinal Dry Dog Food is designed for optimal digestive health and targets several sensitivities. It covers all bases to eliminate problematic ingredients from the diet without scrimping on needed nutrients.
If you didn't know where to begin in finding the best dog food for colitis, hopefully, we've made that part a walk in the park for you. Eliminating the causes of colitis can be difficult, but with proper nutrition and care, your dog can get back on track.
---