9 Best Food for Mastiff Puppies 2023 – Reviews & Top Picks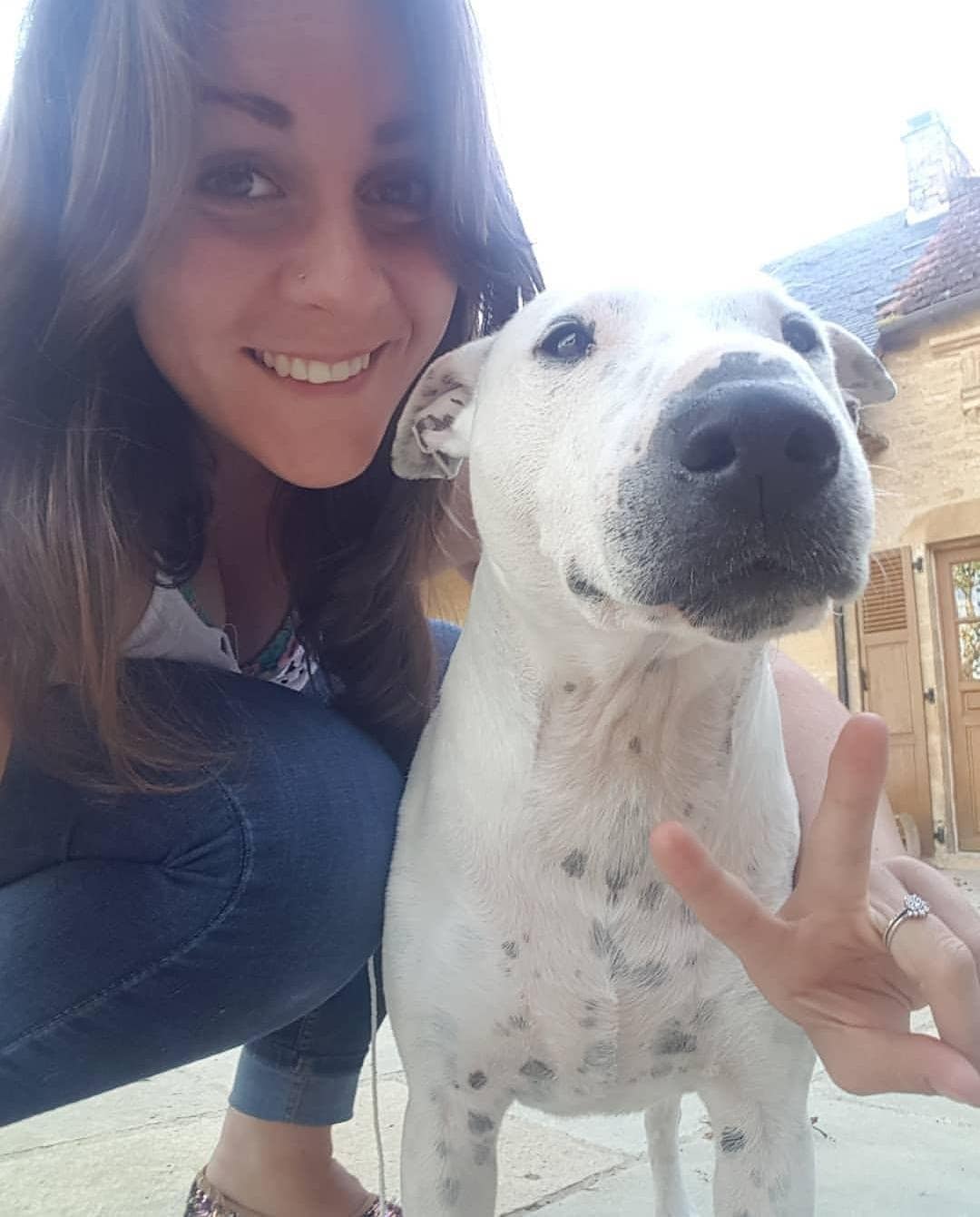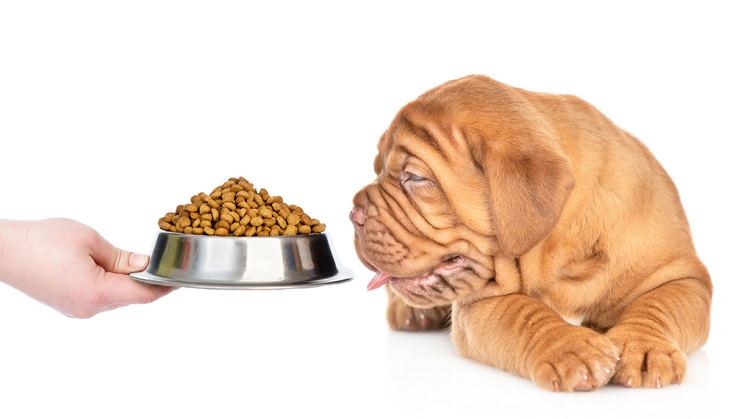 Mastiff puppies are some of the cutest pups around. With their big eyes, large paws, and cute rolls, they make our hearts melt.
The Mastiff is also one of the heaviest dogs in the world. In fact, the heaviest dog on record was a Mastiff named Zorba, who weighed an impressive 343 pounds. No joking, that's the size of a horse!
For your Mastiff puppy to grow into a healthy Zorba, you need to feed him the right nutrition. And this is where this guide steps in.
There are so many dog foods out there, all claiming to be the best. But unless you have a degree in canine nutrition, where do you start?
Well, dear reader, you start here. We have spent hours and hours trawling through hundreds of products just so that you don't have to. With in-depth reviews of our top products, as well as a buyers guide to teach you the facts about Mastiff puppy nutrition, we have you covered.

A Quick Comparison of Our Favorites (2023)
Rating
Image
Product
Details

Best Overall

Nom Nom Fresh Dog Food Beef Mash Recipe

Ground beef is the first ingredient
Real vegetables
No artificial colors or chemical preservatives
Click to save 50%

+ get free shipping

Budget Buy

Nutro Wholesome Essentials

Farm-raised Chicken
Non-GMO
Supports brain development
Check Price

Instinct Raw Boost

High protein content
Freeze-dried organ ingredients
Supports for joint support
Check Price

Blue Buffalo Life Protection Formula

High-quality protein
7 Superfood blend
With DHA and ARA
Check Price

Wellness Complete Health Puppy Dry Dog Food

First two ingredients are chicken protein
Supports cognitive and eye function
Antioxidant-rich
Check Price
The 9 Best Foods for Mastiff Puppy Dogs
1.

Nom Nom Dog Food Beef Mash Recipe – Best Overall
Nom Nom Beef Mash is our pick as the best overall dog food for Mastiff puppies. It uses all human-grade ingredients, like potatoes and carrots, and your pet will receive plenty of protein from fresh beef, the first ingredient, as well as from eggs and peas. These ingredients will help your pet stay healthy, and there are other great ingredients, like omega fats from fish oil, which will help promote a shiny coat and provide many other health benefits.
The cost of this food is higher than the brands that you will find at the grocery store, and you will also need to order it online. The other downside of this brand is that it requires freezer space to keep the food fresh; in some cases, it might defrost on the way to your home.
Ground beef is the first ingredient
Real vegetables
Omega fats
No artificial colors or chemical preservatives
Pricer than regular kibble
---
2.

Nutro Wholesome Essentials Large Puppy Food – Budget Buy
Here we have the best food for Mastiff puppies for the money, Nutro Wholesome Essentials Large Puppy Food. Not only does it offer a high protein content for the money, but it is also farm-raised chicken, meaning it is a good quality meat source too. All ingredients are made from non-GMO sources, meaning no nasty preservatives or additives – only fresh ingredients here.
This kibble is designed for large puppies, meaning it has just the right amount of calcium and phosphorus to control bone growth. It has a variety of added vitamin and mineral supplements for your Mastiff puppy's growing immune system too.
The only reason this choice didn't make it to first place is that the grains that it uses aren't as gentle or as digestible as the grains used in Blue Buffalos. But, if your Mastiff puppy doesn't have a sensitive digestive system, this makes a great alternative.
Farm-raised Chicken
Non-GMO ingredients
DHA and ARA for brain development
Optimum levels for controlled growth
Uses high amounts of peas and lentils
---
3.

Instinct Raw Boost Large Puppy Food
In third place, we have Instinct Raw Boost Puppy Formula. This dog food is more on the expensive end of the products we have chosen for the Mastiff puppy. But for those who aren't concerned with a budget, this is an excellent choice to consider.
It has the highest protein content on this list thanks to the variety of meat sources, such as chicken, fish, lamb, and eggs. It also lists a variety of freeze-dried organs, which are full of nutrients and big meaty flavor. The freeze-dried toppers add texture to his bowl too. Reviewers comment on how their large puppies cannot get enough of this kibble. But few said that it was too rich for their pup.
Egg products and fish oils provide DHA and ARA for healthy puppy development and a healthy coat. This kibble is a grain-free product, and it contains no potato, peas, lentils, corn, wheat, or soy, which are common allergens in sensitive dogs. It is 100% natural, too, so you can be sure his digestive system is cared for.
High protein content
Freeze-dried organ ingredients
High omega fats for joint support
High energy for strong puppy growth
On the expensive side
Can be too rich for some dogs
---
4.

Blue Buffalo Life Large Puppy Dry Dog Food 
Blue Buffalo are creators of some of the very best dog nutrition around, and this is our top pick for the Mastiff puppy. The first two ingredients in the list are rich protein sources – deboned chicken and chicken meal. High-quality protein sources at the beginning of an ingredient list is a strong sign of a good quality product. And your Mastiff puppy is sure to go crazy for the meaty taste.
This kibble is a grain inclusive option, which uses gentle fibers and grains such as brown rice, oatmeal, and barley. This kibble also lists many omega fatty acids, such as fish meal, flaxseed, and fish oil, which provide support for his joints and make his coat soft. The fish ingredients are also a great source of DHA and ARA, which are crucial nutrients for his puppy stage.
It also includes Blue Buffalo's exclusive LifeSource Bits, which are packed full of antioxidants needed for healthy development and to strengthen his immune system. However, according to reviews, some dogs aren't a fan of them and tend to eat around them. And being designed specifically for large puppies, it has the optimum level of calcium and phosphorus for controlled bone growth.
High-quality protein sources
7 Superfood blend for strong immunity
DHA and ARA for brain developmen
Optimum levels for controlled growth
Full of omega fats for overall well being
100% Natural ingredients
Some dogs eat around LifeSource Bits
---
5.

Wellness Complete Health Puppy Dog Food
This kibble does exactly what it says on the tin and offers your Mastiff puppy with complete wellness. The first two ingredients are deboned chicken and chicken meal, with plenty of muscle growing power and energy for cell growth. Salmon and salmon oil are also listed further down, which are rich in glucosamine for joint support as well as overall health.
It has a long list of superfoods such as spinach, carrots, apples, blueberries, and sweet potato. All of which are great for your Mastiff puppy's developing immune system and keeping him fighting fit against illnesses. As well as added vitamin and mineral supplements for healthy cell reproduction.
This kibble also focuses on his digestive system, with added probiotic ingredients and prebiotic fiber. It also provides a guaranteed level of taurine with every pound of kibble, which helps to keep his cardiac system healthy. This product is one of the more expensive products, but it is a premium product that is 100% natural.
First two ingredients are chicken protein
DHA and ARA for cognitive and eye function
Antioxidant-rich with fruits and veggies
Taurine listed for a healthy heart
On expensive side
Pea listed highly
---
6.

American Journey Grain-Free Puppy Dog Food
Although American Journey's packaging doesn't explicitly state that it is suitable for large breed puppies, don't let this put you off. It follows the AAFCO guidelines for large breed puppies meaning that it has the optimum calcium and phosphorus level to control bone growth. So it is an excellent option for Mastiff puppies.
The first three ingredients are deboned lamb, chicken meal, and turkey meal, making it protein-rich. It also has a very high glucosamine content which is excellent for the Mastiff puppy and his pressurized joints. Sweet potatoes, blueberries, and carrots provide fiber and plenty of vitamins and minerals for a healthy immune system. With probiotic and prebiotic fiber, his gut is well cared for.
The only thing that we don't like when it comes to this product is that it uses several pea ingredients, which is a tactic known as ingredient splitting. This tactic is often used to boost the overall protein content. But with only two pea ingredients, this is just us being picky.
Suitable for large breed puppies
High protein content
High in glucosamine for his heavily laden joints
Smaller bag
Lists various pea ingredients
---
7.

Hill's Science Diet Puppy Dry Dog Food
Hill's Science Diet is tried and tested the world over. Canine nutritionists have studied the needs of large breed puppies, and this is the formula that they think offers Mastiff puppies the best nutrition. If you believe in scientific methods over natural recipes, this is an excellent choice for you.
Chicken meal is the first ingredient, which is always a great sign, and it means that your Mastiff puppy's muscles and growth are supported during his most crucial life-stage. Fish oil, with biotin, folic acid, and vitamin E, are listed to provide a luscious coat and healthy organ development.
This recipe is not a natural one, which may put some owners off. However, with its high ratings and proven formula, this recipe is a big hit with large breed pups.
Based on science
Chicken meal is the first ingredient
Added vitamins and mineral supplements
Uses artificial liver flavors
Relies heavily on wheat and corn
---
8.

Eukanuba Puppy Dry Dog Food
Eukanuba is a well-known brand, and here they have created a kibble with active large breed puppies in mind. Chicken and chicken by-product meal provide protein and energy. Fructooligosaccharides are also listed, which is a probiotic ingredient used to aid healthy digestion, which in turn, lowers gas too. And Mastiff puppies know how to trump!
Fish oil and egg products are listed, so you can be sure that your Mastiff puppy's eyes and brain will develop as they should do. The calcium and phosphorus level is optimized to ensure that he doesn't grow rapidly, avoiding extra pressure on his joints.
We don't like that Eukanuba uses chicken by-products, as they are a lower quality protein source. Additionally, corn and wheat are listed quite high up in the ingredients list, but again, this is only an issue for those Mastiff puppies who have sensitive stomachs.
Real chicken is the first ingredient
Lists eggs and fish oil for DHA needs
Uses chicken by-products
Corn and wheat listed
---
9.

Purina Pro Plan Focus Puppy Dry Dog Food
Chicken is the first ingredient on this dog food list, which is an excellent sign of a good quality product. It also means your Mastiff pup gets all the amino acids he needs to build strong, healthy muscles. It is designed for large breeds, with optimum levels of calcium and phosphorus.
Dried egg product, fish meal, and fish oil provide plenty of DHA and ARA for healthy brain and eye development. The kibble is fortified with vitamins and minerals for healthy and steady growth.
What we don't like about this product is that it uses by-products, which are inferior sources of meat protein. Another point that we aren't too keen on is that the by-product is an unnamed source, which isn't ideal for those Mastiffs with specific intolerances. But, with good reviews from customers, this doesn't seem to put most pups off.
The first ingredient is chicken
Live probiotics for healthy digestion
Uses unnamed meat by-products
Relies on heavily on corn

Buyer's Guide: Finding the Best Food For Your Mastiff Puppy
Here we are going to talk you through everything you need to know about the nutritional needs of your Mastiff puppy. As well as what to look for in a good quality puppy product. Although we have provided you with our suggestions for the Mastiff puppy, you need to know yourself why it is a good product and why it is the right one for him. So, let's take a look.
Mastiff Puppy Food Only
Just like newborn babies, Mastiff puppies need certain nutrients that will help them to develop healthily. They need higher protein content compared to adults. The MSD Veterinarian Manual states that all puppies need to eat a protein content of at least 22%. Protein provides amino acids, which are the building blocks for his developing body, as well as energy for puppy growing power.
Mothers milk is full of docosahexaenoic acid (DHA) and arachidonic acid (ARA), which are known to promote the healthy development of cognitive and cardiac function. Ingredients such as fish oils and egg products are rich in DHA and ARA, and puppy kibbles have a higher amount of these nutrients when compared to adult kibbles.
All life stage kibbles aren't specifically designed with puppies in mind, and you risk feeding him a kibble that isn't going to provide him with what he needs to grow. His puppy development stage is his most essential nutritional stage, and getting it right will set him up for a healthy life.
Always Buy a Large Breed Kibble
When it comes to large breed puppies, you must feed him a kibble that is either designed for large breed puppies or one that states it meets the standards set out by the Association of American Food Control Officials.
Large breed puppy kibbles offer a controlled level of calcium and phosphorus, which helps to control the speed at which his bones grow. Small and medium-sized pups grow at a much steadier pace, and so the ratios aren't controlled. Getting these levels right is known to prevent the development of bone diseases, such as hip dysplasia, which is prevalent in the Mastiff breed.
By feeding him anything but a large breed kibble, you are increasing his risk of developing these diseases. So really, nothing else will do for the Mastiff puppy.
Glucosamine is Super Important
Always look for a kibble that states it has glucosamine in it. Glucosamine is essential for dogs that are expected to be large or giant breeds, which is 50 pounds plus. Glucosamine is an amino sugar that naturally cushions the joints. Without it, his joints will rub and deteriorate, causing arthritis and other joint pain.
So, by topping your Mastiff puppy up with glucosamine from an early age will help to keep his joints supple and young at heart, no matter how Zorba-like he becomes.
Ingredients that are a great source of glucosamine are meat meals, green-lipped mussels, flaxseed, and fish oils. You can also buy fish oil supplements too.
High-Quality Protein is Key
High-quality protein is also really important when it comes to feeding your Mastiff puppy. High-quality sources of protein are real meats, such as chicken, turkey, lamb, or fish.
Meat meals are also a great source, and they are concentrated too, meaning your pup gets more protein bang for your buck.
Meat by-product meals aren't high-quality meat sources, but some brands use them. Brands such as Hill use them in their science diet, and with their high reviews, it isn't bad for your pup. But it just isn't as natural.
When it comes to unnamed by-product meals, you need to consider your Mastiff puppy's diet needs. For example, the Purina suggestion above lists 'poultry by-product meal'. But what if your pooch is allergic to turkey, but not chicken? Unfortunately, with this unnamed ingredient, you cannot be sure what it is, so this rules this option out entirely for those with allergies.
Consider His Needs
Following on from the above point, just like us humans, all Mastiff puppies are different. They all have different taste preferences and intolerances, and they also all have different dietary needs.
Some may be allergic to corn or wheat, and some might need a grain-free diet. Some may be allergic to chicken, and some can eat absolutely everything.
Wherever your Mastiff puppy stands, be sure to feed him a kibble that suits his needs. Nutrition is the easiest way to keep him healthy, so it's essential to get it right.
Budget
Yes, budget is a concern for every dog owner out there, and getting the best bang for your buck is crucial. But it is also important to remember that nutrition is often the easiest way to keep him healthy.
By feeding your Mastiff pup a high-quality kibble, you are setting the foundations for a healthy body and lifestyle. And although a high-quality kibble is more expensive than a budget store kibble, you could be saving yourself a lot of money in the long run.
This is especially true when it comes to the colossal Mastiff pooch, and his predisposition to hip dysplasia and other bone conditions. By lowering the risk of these, you could save yourself thousands in vet bills when he is older.
Plus, higher quality often means bigger meatier taste, and he'll love you for it! If you're wondering how much to feed a Mastiff puppy, take a look at our puppy feeding guide (with charts!)!
Conclusion
So, there you are. Everything that you need to know about the Mastiff puppy and his nutritional needs. With his nutritional needs in mind, we have found the very best food options out there for him, complete with in-depth reviews.
Our top pick for the Mastiff puppy is Nom Nom Beef Mash and our second best pick that is the best budget is Nutro Wholesome Essentials for Large Puppies. But by choosing any of our recommendations, you can be sure that you are picking the very best for your Mastiff pup.
Hopefully, we have made the confusing world of Mastiff puppy nutrition much easier for you to understand. But more importantly, we hope there is something here for you, and your gorgeous Mastiff pup.
---