7 Best Goldfish Bowls for a Long-Lived Fish – 2023 Reviews & Top Picks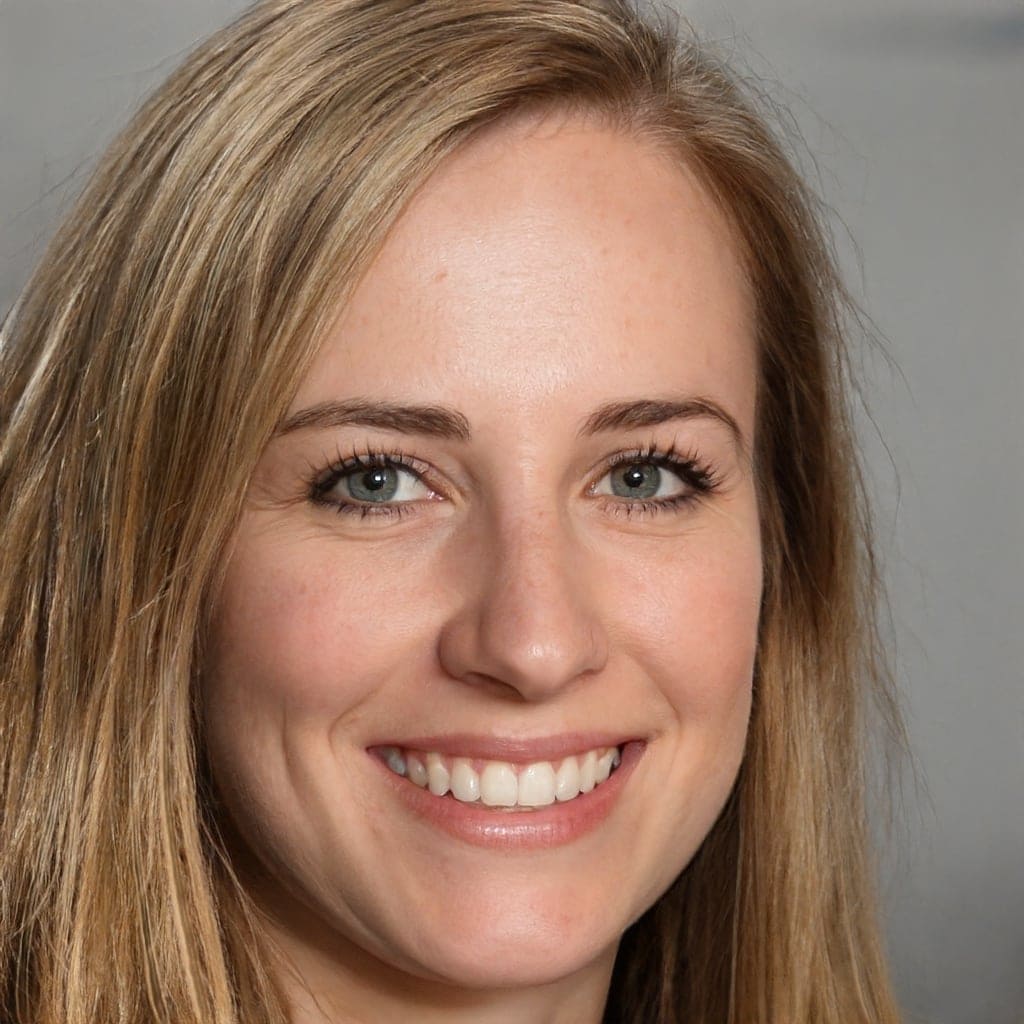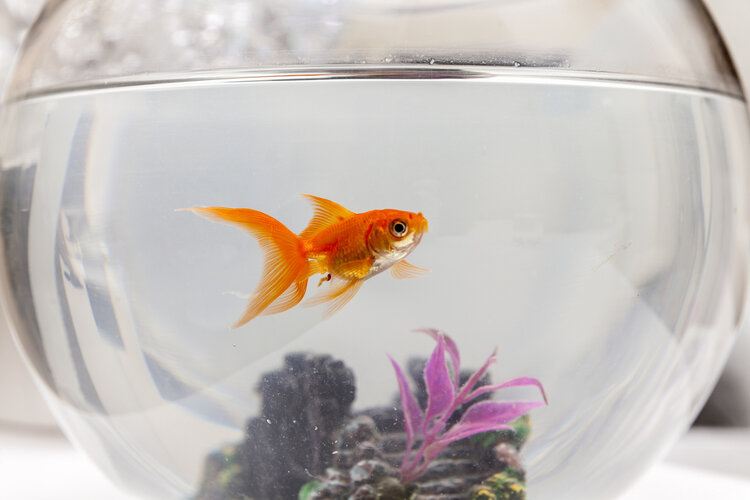 Goldfish keeping doesn't have to be difficult, frustrating…
…or expensive.
A goldfish bowl can actually be a GREAT home for your little fish – if you use it correctly.
Using these secrets I've learned over the years, it can be enjoyable, educational, easy and FUN experience!
Fun Fact:
Tish, the oldest documented goldfish (43 years!) lived in a bowl its whole life!
The following methods all use some kind of filtration. Filtration is important to help your fish stay alive, unless you prefer to do daily water changes instead (which can lead to your fish quickly outgrowing your bowl).

A Quick Comparison of Our Favorites of 2023
Rating
Image
Product
Details

Glass

Glass Goldfish Bowl by WGVI

Hand-crafted
Prevents goldfish from jumping out
Sturdy and thick
Check Price

Plastic

Koller Products 1-gallon fishbowl with LED lighting

Lightweight and shatterproof
Affordable
Multicolored LED lighting with timer
Check Price

Acrylic

biOrb Halo Aquarium

Magnetic lid for easy feeding and cleaning access while protecting fish
Five-stage filtration
Remote controlled
Check Price
 The 7 Best Goldfish Bowls Are:
1.

Glass Goldfish Bowl by WGVI
Why We Love it:
Hand crafted
Prevents goldfish from jumping out
Thick, sturdy glass
This is a beautiful, hand-crafted bowl available in three sizes with openings from 4-6 inches, making it small enough to help keep goldfish from jumping out but large enough to allow for adequate cleaning. It is a sturdy weight and the glass is almost a quarter of an inch thick. The 10-inch bowl can hold just over two gallons of water. This bowl may have bubbles within the glass due to the handmade nature of the product, which adds to its charm.
---
2.

Hygger Horizon 8-gallon LED Glass Aquarium Kit
Why We Love it:
Comes with LED
Sleek design
Long and narrow build is preferred shape for active goldfish
If you're in the market for a larger bowl for your goldfish, the Hygger Horizon 8-gallon is a great option. We know it isn't a bowl per se, but we love it so much we couldn't leave it out. This kit comes with a filter, LED lighting, and even faux rock décor. It does not have a lid but the LED light sits a couple of inches above the top of the tank. Due to the size of this kit, your goldfish may not need to be upgraded for a period of time as long as routine water changes are performed. The curved-front glass is sleek and the tank itself is long and narrow, which is the preferred shape of active goldfish.
---
3.

Glass Fishbowl on Driftwood by Cohasset Gifts
Why We Love it:
Crafted from handblown glass
Each bowl is unique
Great design for plants
This bowl option is a true stunner. It is crafted from handblown glass and real wood grown in Indonesia. Each bowl is unique in size and shape, but they hold anywhere from around one gallon to over four gallons of water depending on the inch size purchased. These bowls have approximately a 4-inch mouth. Due to the interior texturing of these bowls, they are a lovely option for plants and the unique design creates enrichment in a nano environment.
If you are torn on whether goldfish bowls are safe for your favorite fish and want more detailed information on the truth when it comes to proper goldfish housing, you should check out our best-selling book, The Truth About Goldfish, on Amazon. It covers everything about creating the most ideal tank setup and more!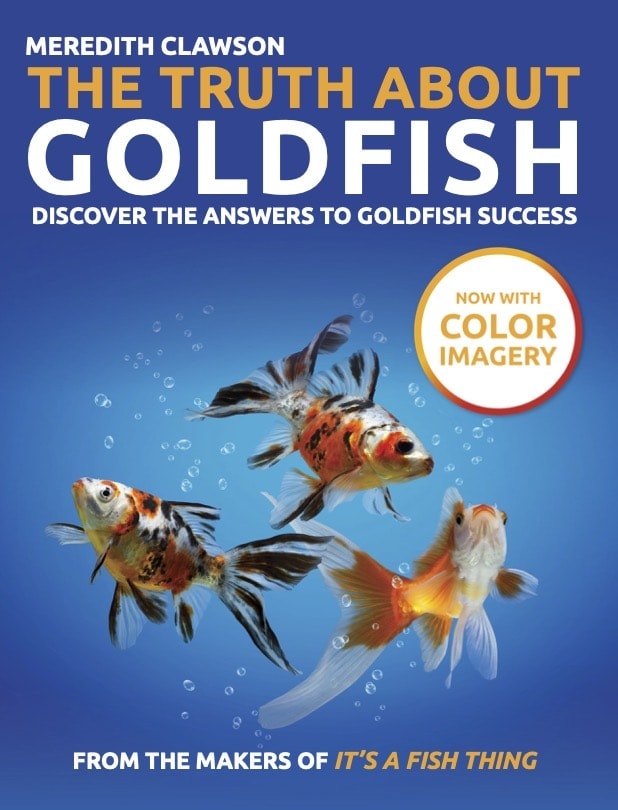 ---
4.

Koller Products 1-gallon fishbowl with LED lighting

Why We Love it:
Lightweight and shatterproof
Affordable
Multicolored LED lighting with timer
The Koller plastic fishbowl is a great option if you're in the market for a smaller bowl. This may need to be upgraded to a larger bowl as the fish grows. This bowl has the clarity of glass without the weight and it's shatterproof. It has a lid with LED lighting featuring seven different colors and a timer. The lid also has openings that allow for oxygen transfer, ensuring fish are able to breathe.
---
5.

Koller Products 2-gallon hex fishbowl
Why We Love it:
Lightweight
Shatterproof
Small top helps prevent fish from jumping out
This is another lightweight, shatterproof option for small goldfish. Since it only holds two gallons, it may need to be upgraded as the fish grows. This bowl features a cool hex shape, making it a great option for a unique look. It has a small enough opening to reduce the risk of fish jumping out, but it is large enough to make it accessible for cleaning.
---
6.

biOrb Halo Aquarium
Why We Love it:
Magnetic lid for easy feeding and cleaning access while protecting fish
Five-stage filtration
Remote controlled
This futuristic-looking fishbowl features a hidden waterline, five-stage filtration, and multi-colored lighting. The lights are remote-controlled and have different brightness levels. It also has a lid with a magnetic catch, making for easy access when needed and keeping other curious pets out the rest of the time.
SEE ALSO: biOrb 105 Aquarium (28 Gallon) Review: Pros & Cons
---
7.

Outgeek Bubble Wall Hanging Bowl
Unique placement
Works without available surface space
Works well as a planter
For small fish, this is a beautiful bowl option. This also works well in spaces without surface space available for a fishbowl. The hanging bowl will require frequent water changes for maximum fish health. This bowl works well as a planter and a shared space with a plant can help oxygenate the water for the fish.

Buyer's Guide: Choosing The Best Goldfish Bowl
There are 3 main things to consider:
1.

Volume
In general, the bigger the bowl – the better.
More water volume helps dilute the waste byproducts…
… and increases surface area for oxygen exchange.
Larger bowls allow more space to grow aquatic plants, which are INCREDIBLE for keeping the water safe for goldfish.
More plants = less work.
And they can support more fish.
From an aesthetic perspective:
Larger bowls have less distortion for viewing your fish than smaller bowls.
Related Post: Best Fish Bowl Starter Kits
---
2.

Surface Area
Now:
This isn't as much of an issue if you have some kind of electric filter or airstone creating gas exchange.
Bowls that have a larger surface area (i.e. wider opening) for the water can support aquatic life better – especially when plants are being used as the only filter.
Thanks to better oxygen exchange.
You can also achieve a larger surface area by not filling the bowl up all the way to the top (if using a typical bubble style bowl).
Of course:
You lose water volume which results in less swimming space for the fish, so starting out with a larger bowl can make up for this.
Sometimes the more unusual styles of bowls can actually afford great surface area for the size (even glass trifle or mixing bowls).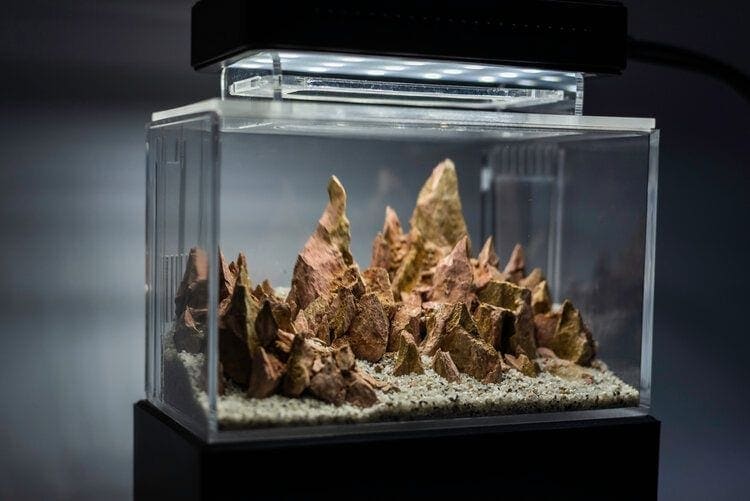 ---
3.

Thickness
If using glass aquaria, thicker glass will be more durable.
Trust me, you will want this.
Glass that is too thin can burst without warning, harming your fish and your house and leaving a huge mess.
The bigger the bowl, the more important it is that the glass is durable.
---
4.

Plastic or Glass?
Plastic containers are definitely the cheapest.
I even have one myself…
… but honestly prefer glass given the choice.
See:
Plastic can leach chemicals into the water if heated which can harm aquatic life.
(The stuff used to make plastics can include glass fibers, mineral, flame retardants, colorants, release, silicone, formaldehyde and more – yikes! (source))
So while glass can be more pricey, it gives you peace of mind for the long-term health of your fish, especially if you plan on adding a heater.
The investment is well worth it.
After all:
A goldfish bowl is not only supposed to be an ornamental accent to your living area…
It's perhaps the most fascinating and educational object you can have in your home!
How to Set Up a Goldfish Bowl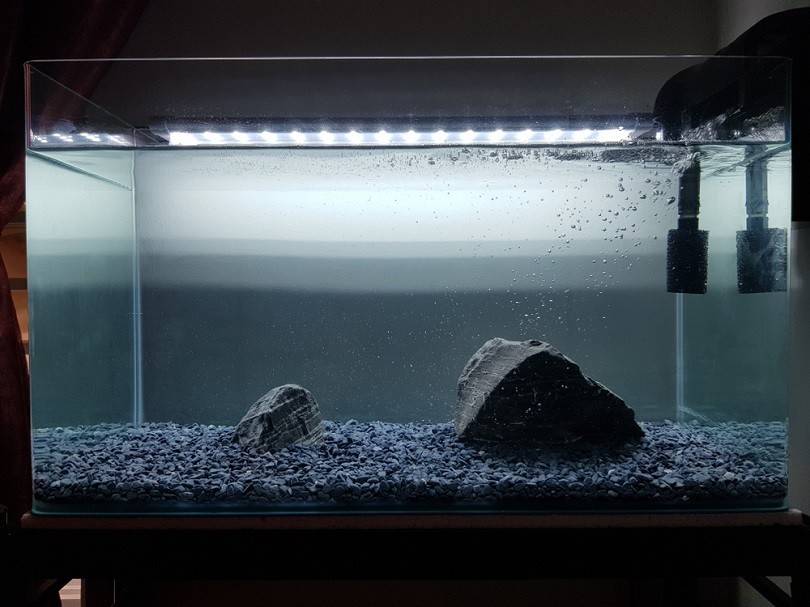 Tap the method below to see the instructions
Cautions & Tips
Please ensure the fish have enough oxygen. This is a must! Gulping at the surface (especially in the morning) or lethargy can indicate too much CO2 and not enough O2… as can overnight death. Many bowls have very little surface area for gas exchange. An airstone instantly fixes this problem. Too many live plants can cause O2 deprivation.
Please do not use too small of a fish bowl for the fish to swim around comfortably.
Please do not keep the goldfish in an empty bowl with nothing but water. This does not allow them to have any kind of natural stimulation. They like to forage and explore. Make their little kingdom interesting! Having "hides" is recommended.
Be sure they have access to foraging material to avoid boredom (read more about their diet needs here).
Please do not keep one goldfish all by itself. They are schooling fish by nature and enjoy having friends.
Take care not to overfeed. Only feed once a day or once every other day as much as they will eat in 30 seconds. Overfeeding can cause cloudy water, illness and fish death.
Be careful never to use any soaps or detergents other than unscented castile soap if cleaning the bowl.
Avoid placing the bowl in direct sunlight. This can cause overheating and even be a fire hazard as the glass can condense the light.
FAQ's
Tap the FAQ below to see the answer. 
Troubleshooting
Tap the problem below to see the solution
Got Pet Store/Fair Fish? Quarantine!
Not sure if your small fish are actually healthy?
Chances are they aren't, unless you got them from a trusted breeder (or reputable importer).
They may look fine, but are probably carrying a load of "bugs."
If you don't deal with these to start with, they can end up killing your fish in about a month or so.
But don't worry…
Your fish just need to be "cleaned up" at the beginning and then they will be good to go.
A quarantine bowl will need live plants (or filtration/water changes) to deal with their waste. Hornwort is my favorite as it floats and does not need to root.  If it dies during treatments no big deal as I already have lots more where that came from.
For the quickest/simplest version of quarantine, you can use MinnFinn to treat all the most common goldfish diseases, followed by a salt treatment to get rid of ich parasites.
Read More: How to Quarantine New Fish Properly

Now it's Your Turn
What you do with this information is up to you, and I hope it helps someone's pet.
Are you realizing you want to make some changes to your bowl?
Pet ownership is a learning process for all of us.  We make mistakes.  We learn new things along the way.
Ultimately, we all want the best for our fish.
---
Featured Image Credit: DJ Srki, Shutterstock