10 Best Pet Insurance Providers for Golden Retrievers – 2023 Reviews
Pet insurance is growing more and more popular as a way to ensure your pets can receive top-quality veterinary care without breaking the bank. There's no question that the cost of veterinary care can cause owners a lot of stress, especially when unexpected illnesses or accidents happen.
Golden Retrievers are America's most popular dog breed for a reason, they make wonderful family pets and beloved companions. The breed does have some genetic health conditions they are predisposed to such as hip and elbow dysplasia, allergies, skin conditions, heart conditions, cancer, and more. These conditions can be very expensive to treat, so having a great pet insurance plan in place is ideal.
It can be overwhelming and difficult to choose between all the companies and policies available on the market. To make things easier, we have taken a look at the top pet insurance providers in the nation, read the reviews, and gathered the information to bring you a list of the top pet insurance plans for your Golden Retriever.
A Quick Look at Our Winners in 2023
Rating
Image
Product
Details

Best Overall

Embrace

Customizable
Good coverage
Choice of add ons
Click to Get Quote

Best Value

Lemonade

Great coverage
Flexibility with plan
Quick claims process and turnaround time
Click to Get Quote

Trupanion Pet Insurance

Comprehensive coverage
High reimbursement percentage
Will pay the veterinarian directly
Click to Get Quote

ASPCA Pet Insurance

Coverage for exam fees
Offers a 30-day money-back guarantee
Behavioral issues and dental disease coverage
Click to Get Quote

Figo

Up to 100 percent reimbursement
Three different plan levels
Offers flexibility with coverage
Click to Get Quote
The 10 Best Pet Insurance Providers for Golden Retrievers
1.

Embrace – Best Overall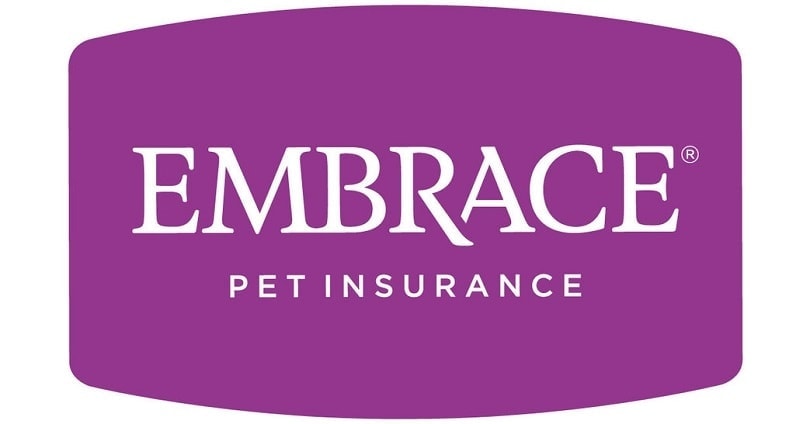 Embrace Pet Insurance Agency is a provider based in Cleveland Ohio that was founded in 2003 and offers insurance policies for dogs and cats. The company is underwritten by American Modern Home Insurance Company.
Embrace offers accident and illness coverage but also includes some extras that other companies do not including behavioral therapy, alternative treatments, and prosthetics. They even offer a wellness plan and coverage for prescription drugs for an additional cost.
The annual maximum the company will reimburse each year is customizable, and so is the reimbursement percentage. The yearly payout has a minimum of $5000 and a maximum of $15,000, while the reimbursement percentage ranges from 65 to 90 percent of the vet bill. The lower the percentage, the lower the monthly premium.
Customers also get to choose which type of annual deductible they get to pay. Embrace offers $100, $200, $300, $500, and $1000. You mean even check into discounts because there are different discounts offered including those for the military, paid in full, spay or neuter, and multiple pet discounts.
Embrace got our pick for the best overall health insurance plan for Golden Retrievers because it offers such flexibility that it allows you to customize your plan to suit your needs and even includes those add ons, which aren't available with a lot of companies.
Customizable
Good coverage
Choice of add ons
Many discounts available
Great reputation and reviews
Doesn't cover pre-existing conditions
---
2.

Lemonade – Best Value
Lemonade began in 2015 and is based out of New York. Lemonade offers homeowners, renters, and pet insurance intending to balance affordable pricing and great coverage. They offer coverage for accidents, illnesses, congenital conditions, cancer, and chronic conditions, which is great for Golden Retrievers. They even have a wellness add-on available.
Lemonade Pet Insurance's prices are some of the lowest among all competitors. They offer deductibles of $100, $250, and $500. Reimbursement percentages range from 70, 80, or 90 percent and annual coverage is flexible with totals of $5,000, $10,000, $20,000, $50,000, or $100,000 to choose from.
Once you sign up for the policy, there is a one-time waiting period of two days for injury coverage, 14 days for illnesses, and six months for orthopedic issues. They feature one of the fastest claims processes in the industry via their app that allows for direct deposit.
While Lemonade Pet Insurance will undoubtedly give you great value for your money, they are not available in all 50 states. They do not offer coverage in Alaska, Delaware, Florida, Hawaii, Idaho, Kansas, Kentucky, Louisiana, Maine, Minnesota, South Dakota, Vermont, West Virginia, or Wyoming.
Great coverage at an affordable price
Flexibility with plan
Quick claims process and turnaround time
Wellness add-on available
Short waiting period for accidents
No behavioral coverage offered
Not available in all 50 states
---
3.

 Trupanion
Trupanion is a Seattle-based pet insurance company that offers unlimited, per-condition lifetime coverage. As far as flexibility goes, Trupanion doesn't have it so if you need wiggle room with your policy, this wouldn't be the best choice. They have one plan, one benefit limit, and one reimbursement percentage of 90 percent.
The lack of flexibility isn't a completely bad thing though, Trupanion's coverage is great. They don't cover preventive care, taxes, exam fees, or preexisting conditions but their coverage is as comprehensive as it gets without any limits on benefits.
Trupanion differs from all others by offering a per-incident lifetime deductible, rather than yearly. This is the only Pet Insurance company that will pay the veterinarian directly to save you time.
Costs are on the higher end of the spectrum, but pets are eligible for enrollment beginning at birth and eligible up until 13.9 years of age. There is a 5-day waiting period for accidents and a 30-day waiting period for illness, which is higher than most. There are no specific waiting periods or criteria surrounding hip dysplasia.
Per-incident lifetime deductible
Comprehensive coverage
High reimbursement percentage
Will pay the veterinarian directly
Expensive
Lengthy wait time for illnesses
Lack of flexibility
---
4.

ASPCA Pet Insurance

The ASPCA is a well-known non-profit organization out of Akron, Ohio that has been around since 1997. They launched their very own pet insurance in 2006. Their plans are customizable and cover accidents, illnesses, hereditary conditions, behavioral issues, and even dental diseases.
The coverage includes diagnostics, treatment, and exam fees related to the covered conditions within the plan and will even encompass acupuncture and stem cell therapy. They offer a Complete Coverage plan and an Accident Only plan with preventive care add-ons at additional cost. They even offer a 30-day money-back guarantee if you were to change your mind.
ASPCA Pet Health Insurance's Complete Coverage plan has no incident limits and allows customers the flexibility of choosing an annual cap ranging from $5000 to unlimited. There is not a separate limitation for eligible hereditary or congenital conditions and reimbursement percentages offered are 70, 80, and 90 percent.
They also allow their customers to set their deductible at $100, $250, or $500. There is a 14-day waiting period for accidents and illness and you can enroll beginning at 8 weeks with no age limit for enrollment. Claims can be submitted online, on the app, by email, mail, or fax and they can reimburse via direct deposit to reduce payment turnaround time.
Coverage for exam fees for eligible accidents and illnesses
Offers a 30-day money-back guarantee
Coverage for behavioral issues and dental disease
No separate limitation for eligible hereditary or congenital conditions
Lower maximum annual limit option
Long wait times for customer service support
---
5.

Figo
Figo has been around since 2012 and is based out of Chicago. They offer coverage for both dogs and cats and put a lot of focus on technology throughout their business. They offer a cloud-based platform for all your dog's medical records and information.
There are three different plan levels with the least expensive option covering accidents and illnesses, prescriptions, hip dysplasia, alternative treatments, prosthetics, mobility devices, and behavioral concerns. They do not exclude congenital or hereditary conditions.
With Figo, benefits are either capped at $5,000, $10,000, or unlimited depending on your choice. reimbursement percentages ranging from 70, 80, 90, and 100 percent reimbursement options, which no other competitor has. They also feature "Power Ups" including Wellness, Veterinary Exam Fee Coverage, and the Extra Care Pack.
There is a wide range of deductible choices including $100, $250, $500, $750, $1,000 or $1,500. Figo does not have any breed restrictions and offers plans for dogs 8 weeks of age or older with no upper age limit for enrollment. The waiting period is one day for accidents or injuries and 14 days for illnesses.
The company offers a mobile app for claims processing and management of the policy. They even offer customer support via phone, email, fax, and text message.
Up to 100 percent reimbursement rate offered
Add ons available at an additional price
Three different plan levels
Offers flexibility with coverage
Above average pricing
No accident-only plan
---
6.

Pumpkin Pet Insurance
Pumpkin Pet Insurance was founded in 2019 out of New York and offers coverage in all 50 states.
Pumpkin's coverage is well known for its lack of restrictions and coverage for dental care, holistic and alternative treatments, and additional wellness and preventative add-ons.
Pumpkin offers three different benefit annual limits for their policies including $10,000, $20,000, and unlimited. The deductibles offered are $100, $250, and $500 with a reimbursement percentage of 90 percent of the actual costs. They even offer to pay the veterinarian directly upon claim filing or you can choose to file and receive your payment directly. They do use a third party for customer service and claims, with no weekend availability.
The minimum enrollment age is 8 weeks but there is no maximum age limit. They have the traditional 14-day waiting period for claim filing after enrollment. Pumpkins prices tend to be on the higher end when compared with competitors, but they do go deep into coverage, which is very helpful.
Coverage options for dental care
Coverage for holistic and alternative treatments
Wellness and preventative care add-ons offered
High reimbursement percentage
Some flexibility with deductible and annual limits
Higher pricing
Third-party claims and customer service
No customer service available on weekends
---
7.

Healthy Paws
Healthy Paws is a pet insurance company based in the state of Washington and underwritten by Chubb Group, which gets consistently high ratings from consumers. Healthy Paws has thus far proven to be a leader in the Pet Insurance industry by offering high reimbursement percentages and providing excellent customer service at an affordable price.
Healthy Paws offers the most comprehensive coverage with no annual limits. All accidents and illnesses are covered without any restrictions over congenital and hereditary conditions. They do not have any wellness plan add ons but they do include coverage for diagnostic testing, surgery, hospital admission, prescription medicine, and alternative medicine. Hip dysplasia is also covered if it is not a preexisting condition.
Regardless of the plan, you will never have any coverage caps and you can choose from 70, 80, and 90 percent reimbursement percentages. Deductibles vary from $100, $250, and $500 options. Healthy Paws enrollment can begin starting at 8 weeks of age, but they do have an age limit of 13.99 years, unlike some competitors.
There is a 15-day waiting period for accidents and illnesses upon enrollment. Hip dysplasia has a 12-month waiting period but dogs 6 years or older at the time of enrollment will not be eligible for this coverage. Healthy Paws is overall a great company even though they have a little less flexibility than others.
Affordable
No caps or annual limits
Good coverage
Good customer service
No add ons available
Not as flexible as competitors
---
8.

Progressive Pet Insurance
Progressive is another major insurance player that has gotten into the pet insurance business. They have partnered with Pets Best to offer comprehensive pet insurance plans with rare coverage options that include things like dental and behavioral treatment. They also cover working pets, which is uncommon in the industry. Golden Retrievers are common working dogs, so that's something to keep in mind.
With Progressive, you can choose between accident-only plans or Best Benefit plans, which cover accidents and illnesses. For the most comprehensive coverage, you can add routine care coverage at an additional cost. When you sign up, you can choose between a $5,000 annual limit or the unlimited plan.
Progressive is affordable and implements no restrictions on how much the company will pay per incident or over your dog's lifetime. Reimbursement percentages can be chosen with the options of 70%, 80%, or 90% of the actual costs of covered medical expenses. The annual deductible range is flexible, ranging anywhere from $50 to $1,000.
Progressive allows enrollment starting at 7 weeks of age with no maximum age restriction. There is a standard 14-day waiting period for illnesses but only a 3-day waiting period for accidents. They also have a quick and easy claims process that is typically one week or less and there are certain discounts available.
Affordable
Flexible coverage options
Easy claims processing
No age restriction for enrollment
Short waiting period for accidents
Fewer options for annual limits
---
9.

Nationwide Pet Insurance
Nationwide is a Fortune 100 company that almost everyone is familiar with. They offer a wide variety of insurance, including pet insurance that isn't just limited to cats and dogs like the competitors but also offers an avian and exotic plan. So if you are shopping for your Golden Retriever but could use insurance on another more non-traditional pet, Nationwide would be your only option thus far.
Nationwide's Whole Pet with the additional Wellness plan is a great option for a complete pet plan but they also have a Major Medical plan which is more cost-friendly and flexible. The Whole Pet plan offers a 90 percent reimbursement rate, a $250 deductible, and a $10,000 annual cap while the Major Medical plan is based on your benefit schedule but will have more limits related to certain conditions and procedures. The more comprehensive the coverage, the higher the premium.
Nationwide offers enrollment for pets starting at 6 weeks of age but has a much lower age restriction of 10 years. Thankfully, if your dog is enrolled before 10 years of age and the policy does not lapse, it will be covered for life. As for waiting periods, Nationwide has the standard 14 days but the Wellness add-on will begin 24 hours after enrollment.
Nationwide isn't as well known for providing the best customer service. They are a giant company, and some feel the one-on-one customer service just isn't there. They do offer some discounts, which can be rare among pet insurance companies.
Comprehensive coverage offered
Wellness add-on available
Offers flexibility with Major Medical plans
Offers insurance for birds and some exotics
Pricey
Age limit of 10 years for enrollment
Less than satisfactory customer service
---
10.

Hartville Pet Insurance
Hartville Pet Insurance plans offer the Complete Coverage plan which is more of an all-encompassing plan and the Accident-Only coverage. They also have add-on options available for basic or premium preventative care for an additional fee. It's easy to get a free quote online and you have the flexibility to choose the annual limit, reimbursement percentage, and deductible amount.
Enrollment age begins at 8 weeks and claims are filed through the company's online portal, by fax, or by regular mail. Claim processing for Hartville is much longer than your average company, they tend to take 14 to 16 days. They do get good consumer ratings in customer service, though.
Hartville conveniently offers a 10 percent discount for each additional pet insured after the most expensive pet, which is a great perk for those needing to add multiple animals to their pet insurance.
Good customer service
A choice between complete or accident-only coverage
Discounts available for multiple pets
Lengthy claims processing
Lack of budget policy options
Buyer's Guide: Choosing the Right Pet Insurance Provider for Golden Retrievers
When shopping for the right pet insurance for your Golden Retriever, you will need to take your personal preferences and needs into account. Golden Retrievers are wonderful dogs that are predisposed to some costly health conditions, and to top it off, they can be active dogs which leaves them prone to accidents. You want to find a plan that will take care of you when you need it the most.
What to Look for in Pet Insurance for Golden Retrievers
What works for one person may not work for another, so there's never a perfect policy or company that will suit everyone. When breaking down pet insurance policies, we consider several factors like coverage, customer service ratings, claims processing, cost, and flexibility.
Policy Coverage
Pet insurance policies vary by company and plans were chosen. Pre-existing conditions are not covered on pet insurance plans, but some will offer coverage for hereditary and congenital conditions. Most plans are in place to cover accidents and illnesses but there is a wide variety of coverage options from plan to plan and company to company. Most have some add-ons you can consider at an additional cost. When looking into coverage, you need to assess what you want out of your plan and have an idea of where you'd like it to fall into your budget. A lot of places offer flexibility with different annual limits, reimbursement percentages, and deductible amounts.
Customer Service & Reputation
Customer service and a company's reputation are so important when choosing an insurance company. You want a company that explains the coverage thoroughly so that no stone is left unturned, which helps alleviate any confusion when it comes time to use the policy.
Customers also like to know their company is going to stand by them when the time comes rather than put up a fight over claims. It's nice to have convenient access to customer service representatives as needed. It's always helpful checking out the current BBB ratings of each company you are interested in.
Claim Repayment
When checking into repayment of claims, we look to see what the different companies offer regarding reimbursement percentages, claims to file, and the average turnaround time for payment. No pet insurance company pays the bills upfront. Once the care is completed, a claim can be filed and any care eligible for reimbursement will be paid out if the deductible has been met.
While high percentage reimbursement is important, we also like to see flexibility so that customers can have more control over their monthly premium costs. We also look for how easy the claims process is and how quickly each company processes the claim from start to finish.
Price Of Policy
Prices are going to vary according to who is offering the insurance and what kind of plan and coverage you pick. Monthly premiums for pet insurance typically fall somewhere between $30 and $50 per month but some places offer as low as $10 per month. Your price will be dependent on your needs and preferences. Do you need the wellness coverage to add on? That will cause a rise in your monthly premium costs.
Plan Customization
While some companies offer straightforward coverage with little to no flexibility, others allow you to customize your own plan to suit your coverage and financial needs. You'll see that most companies offer a choice of the deductible and annual limit. Some even offer different reimbursement percentages, which can help lower monthly premiums. Once you figure out what you are looking for, you can pick which company's options work best for you.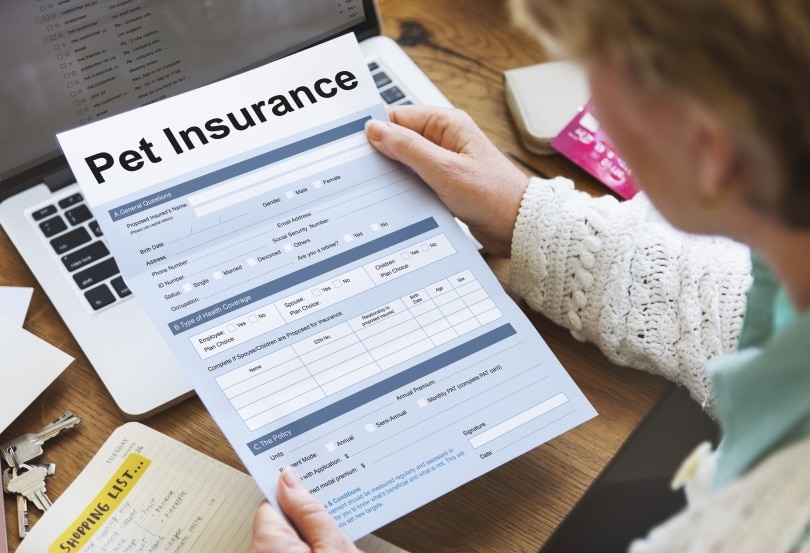 FAQ
Can I Get Pet Insurance Outside the U.S.?
It is important to check with each provider about whether or not your pet insurance plan provides coverage outside of the United States. Most companies will allot a certain amount of time for coverage abroad as long as the pet is seen by a licensed veterinarian and the claims are filed correctly.
What If My Insurance Company Is Not Listed In Your Reviews?
If your pet insurance company isn't listed in our reviews, that's okay! If you have researched your company well and they fit all your needs, that's what is important. The goal here is to get the best veterinary care for your beloved dog(s) with reassurance that you will be taken care of financially with your policy regarding monthly premiums and reimbursements.
Which Pet Insurance Provider Has The Best Consumer Reviews?
According to our research, our pick for best overall, Embrace Pet Insurance had the lead with positive consumer reviews and had an A+ rating with the Better Business Bureau.
What Is The Best And Most Affordable Pet Insurance?
What's best and most affordable is a difficult equation because each person's needs can vary greatly. Two of the most affordable pet insurance policies are Lemonade and Healthy Paws. Both companies also have great coverage options, too. That being said, if their policies don't suit your needs, you'll need to evaluate what you need versus your budget.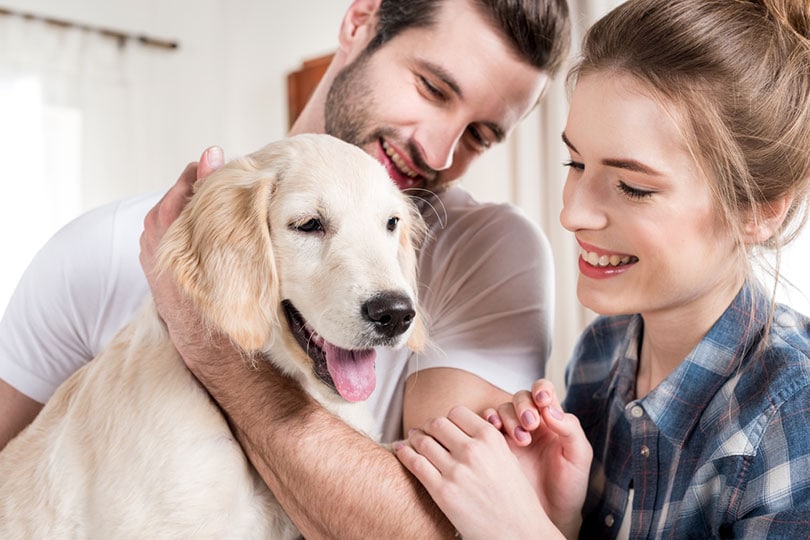 What the Users Say
When you take a look at what others have to say about pet insurance, there are a lot of mixed feelings.
Some people feel that they do not visit the veterinarian enough to justify paying a monthly insurance premium. Others are very thankful for having pet insurance when something like a medical emergency comes along and hits them with a bill that reaches several thousand dollars.
We have even noticed that some pet owners are upset at themselves for not looking into insurance sooner because they were slapped with a massive veterinary bill for the year when the insurance policy would have cost them substantially less.
The truth is, just like with our health, you never know what is going to happen. It can be smooth sailing until a sudden accident or illness pops up out of nowhere and unfortunately the cost of medical care is downright expensive regardless of whether you are a human or a domesticated pet.
Conclusion: Which Pet Insurance Provider Is Right For You?
Only you can decide which insurance provider and policy works for you and your situation. There is no right answer for everyone.  It's important to find a reputable company that offers exactly what you need at the price you desire. As you can see, there is no shortage of options available. The best thing you can do is narrow down your needs and your budget for monthly premium costs and then see which companies are left standing. Make sure you gather quotes and examine the fine print before making your decision.
---
Featured Image Credit: 135pixels, Shutterstock