10 Best Pet Insurance Providers in Alabama: 2023 Reviews & Top Picks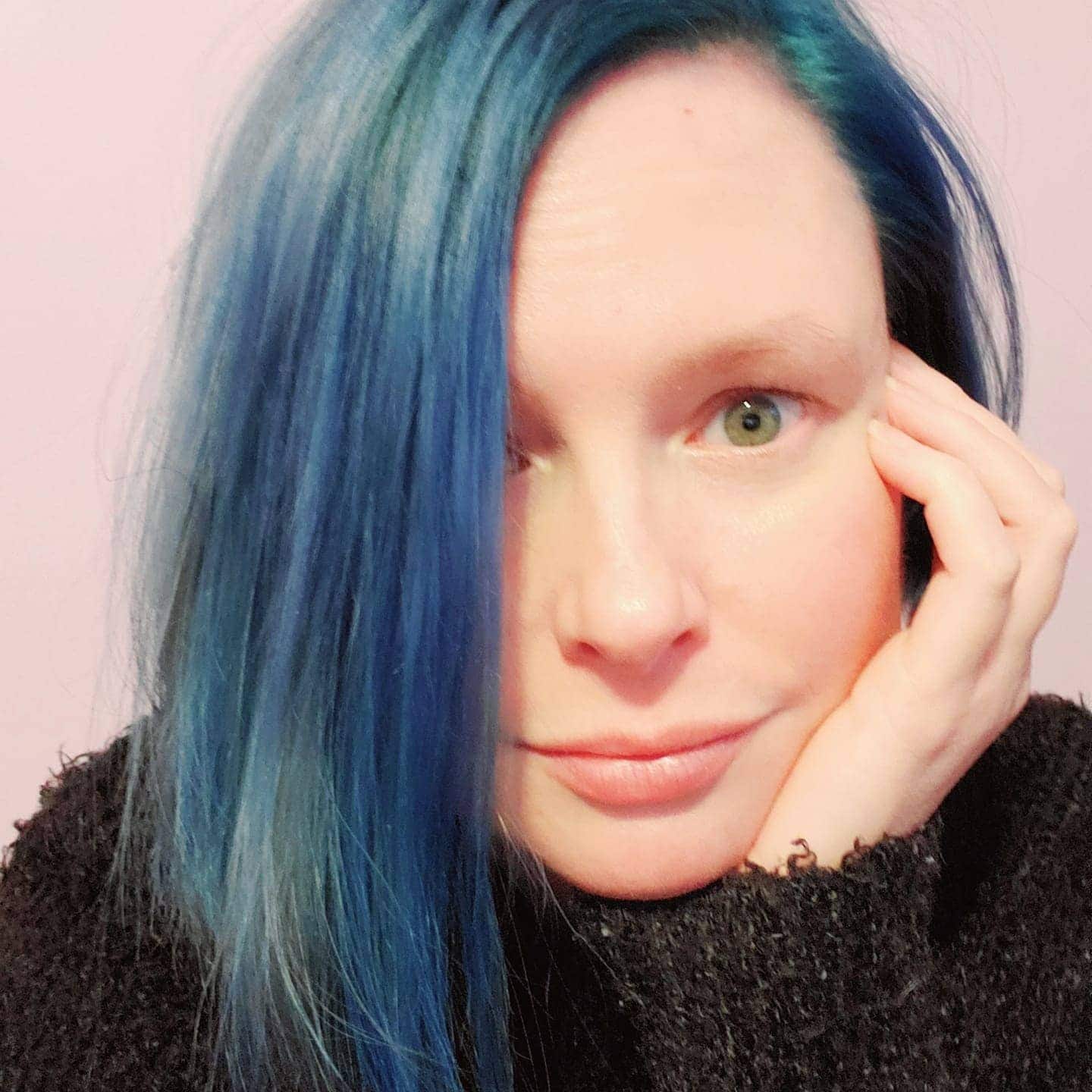 For pet owners, our pets are like our children, so when something bad happens to them—like getting sick or injured—it's a nightmare. Even worse is if something happens and we don't have the funds to cover the care our four-legged friends need. Thankfully, with the help of pet insurance, that no longer has to be an issue. Pet insurance works just like our insurance—there are deductibles to be met and monthly premiums to pay—and it can help you save a bundle on your pet's healthcare.
Those living in Alabama will be glad to know that quite a few pet insurance companies serve the state. But which of these has the best plan? Here you'll discover the top 10 best pet insurance providers Alabama has to offer, so you can find the most suitable pet insurance provider for your pet.
A Quick Comparison of Our 2023 Winners
Rating
Image
Product
Details

Best Overall

Lemonade

Affordable base plan
Provides a fair amount of coverage
Flexible options for deductibles, etc.
Click to Get Quote

Best Value

Trupanion

Best value
Lifetime per-condition deductibles save you money
Can pay your vet directly
Click to Get Quote

Pumpkin

90% reimbursement rate
Multi-pet discount
Coverage for non-routine items
Click to Get Quote

Fetch by Dodo

More coverage than most
Customer service is excellent
Mostly affordable
Click to Get Quote

Embrace

Deductibles go down when you don't file claims
Excellent coverage for a reasonable price
Flexible customization
Click to Get Quote
The 10 Best Pet Insurance Providers in Alabama
1.

Lemonade Pet Insurance – Best Overall
Lemonade Pet Insurance has the best overall base plan, offering affordability and a fair amount of coverage. That basic plan covers medications, emergency services, surgeries, and diagnostic services; there are also two more plans built off the base plan that provides a bit more coverage in the form of preventative care (think vaccinations and heartworm tests). And for each of these plans, you get to choose between three options for deductibles and reimbursement rates and five options for the annual limit.
Plus, you can build on those three plans with five add-ons that provide coverage for a range of things, including dental health, vet fees, and physical therapy. However, the downside to those add-ons is the more you choose, the more your monthly premium will go up. So, though Lemonade's base plan is more than affordable, with the add-ons, you could end up paying up to an extra $50 or more a month. So, be careful!
Affordable base plan
Provides a fair amount of coverage
Flexible options for deductibles, etc.
Price can get hefty with too many add-ons
---
2.

Trupanion Pet Insurance – Best Value
Trupanion is a company that offers the best value; it only has one plan, but the deductible range to choose from is so vast it's simple to find what fits your budget. Plus, deductibles are lifetime per condition, which means once that deductible has been met for a condition (such as diabetes care), you never have to pay for that condition again! That saves you tons of money in the long run. And you can choose from two add-ons to cover items such as boarding fees and holistic care. The downside of Trupanion, though, is that they offer no coverage for preventative care, like vet fees or vaccinations.
Another plus is that Trupanion can pay your vet directly (rather than reimbursing you later); at least, this is doable if your vet has the necessary software to receive Trupanion payments.
Best value
Lifetime per-condition deductibles save you money
Can pay your vet directly
No coverage for preventative care
---
3.

Pumpkin Pet Insurance
Pumpkin Pet Insurance is a company that's pretty great all around! They offer tons of coverage for items other than just illness and accident, like microchipping, prescription diets, and diagnostics. The company also has a 90% reimbursement rate for every plan (so you can't choose another option for reimbursement but can choose your deductibles and annual limits). A 90% reimbursement rate means you get a lot of money back after vet visits, but it also means that monthly premiums will be a bit higher than those of companies like Lemonade (though premiums aren't so high as to be totally unaffordable).
You can save some money if you have a multi-pet household, though, as any pet after the first one signed up will get a 10% discount. However, if you have dogs, be forewarned that certain dog breeds will have a higher premium automatically because of the breed they are.
90% reimbursement rate
Multi-pet discount
Coverage for non-routine items
High reimbursement rate means higher premiums
Certain dog breeds will have higher premiums
---
4.

Fetch by Dodo

Fetch by Dodo is yet another excellent pet insurance option, as they offer a ton of coverage for extremely affordable monthly premiums. Like most companies, their basic plan is for accident and illness-associated costs; however, this plan also covers non-routine items that most companies don't, such as alternative therapies and every tooth your pet has. The not-so-great thing about Fetch is that this plan doesn't cover preventative care items, and unlike most companies, there isn't an add-on that does so, either.
Fetch also has less customization than companies like Lemonade or Trupanion, as they only offer three choices for deductibles, reimbursement rates, and annual limits. Still, those options should enable you to find a plan that meets your budget.
The best part of Fetch seems to be their customer service, as pet parents had raved about the quality of help they received when they had questions or problems.
More coverage than most
Customer service is excellent
Mostly affordable
No coverage for preventative care
Less customization
---
5.

Embrace Pet Insurance

Embrace Pet Insurance was at the top of the Forbes list of America's Best Insurance Companies of this year, so it's no surprise they're a popular company to use. Why is Embrace a winner? Partially because they give you the option of five deductibles to choose from, so finding an insurance plan that fits your budget is simple, and partly because your deductible lessens by $50 for every year you don't file any claims.
Embrace also offers a plethora of coverage for chronic and preventable illnesses (including cancer), genetic conditions, dental work, and orthopedic conditions. Plus, though pet insurance typically doesn't cover pre-existing conditions, Embrace will cover some—as long as they are curable and your pet has had no symptoms for a year. And, if you want coverage for preventative care items, you can simply add to their Wellness Rewards plan.
You might think the cost for all this would be a lot, but premiums are surprisingly reasonable for what you get. However, there is an upper age limit for pet enrollment (15 years) for their plan that covers illness and accidents. And you might have to wait a bit for reimbursements to be paid out, as some customers said Embrace could be slow with that.
Deductibles go down when you don't file claims
Excellent coverage for a reasonable price
Flexible customization
Upper age limit for enrollment
Reimbursements can be slow
---
6.

Bivvy Pet Insurance
If you're simply looking for basic pet insurance that's super affordable, then Bivvy is the insurance company for you. They only offer a single plan, and that plan is one price across the board for all cats and dogs. However, that basic plan offers pretty basic coverage. They cover accidents and illness, chronic conditions, and a handful of other items, but that's about it. And they offer much less flexible customization for their plan—a 50% reimbursement rate, a deductible per claim, and a very low annual limit.
The good news is you can get a bit of preventative care coverage with Bivvy via their wellness care add-on that's only a few extra dollars a month. Also great is that it takes approximately 5 minutes to sign up for a Bivvy plan!
Super affordable
Easy to sign up for
Preventative care coverage doesn't cost much
Very limited, basic plan
No flexibility
---
7.

Figo Pet Insurance
The best thing Figo Pet Insurance offers is a 100% reimbursement rate option, which is fabulous for you. The next best thing is that Figo's accident and illness plan doesn't have claim payment caps (also excellent). That plan covers quite a bit, and it doesn't have an age limit requirement other than your pet being 8 weeks or older. There are even tons of customization for Figo plans in the form of several add-ons that cover everything from preventative care to boarding fees. However, the less amazing thing for you is that Figo can get a little pricey when it comes to monthly premiums, especially for those with dogs.
But the company seems great to work with as you can contact their customer service three ways (phone, email, and text). Plus, Figo has an app that allows you to complete several tasks, like managing vet appointments and receiving documents. The company offers a fast claim reimbursement turnaround as well (only 3 days)!
100% reimbursement rate
No claim payment caps
No upper age limit cap
Pricier than other plans on this list
---
8.

Hartville Pet Insurance

Hartville is a pet insurance company that can be either extremely affordable or incredibly pricey (there are really no mid-range prices to be found). How much it costs depends largely upon what customizations you make, though. And since there are three options for deductibles and reimbursement rates, and five for annual limits, you can tweak your plan until it fits into your budget.
The company's basic accident and illness plan provides the usual coverage for costs associated with accident and illness but also includes some non-routine coverage for items like genetic conditions and behavioral therapy. And, unlike some other companies, Hartville's accident-only plan offers fairly good coverage since it covers not only injuries but exam fees and alternative therapies. As usual, there's also an add-on to cover some preventative care costs.
The biggest con of choosing Hartville is that as your pet ages, your monthly premium goes up.
Accident-only coverage is much better than other companies
Flexible customizations
Can get pricey
Premiums go up as your pet ages
---
9.

Progressive Pet Insurance
You've probably heard of Progressive Insurance and seen its many commercials, but were you aware that they offer pet insurance? They do, and it's fairly flexible and affordable! Progressive offers six deductibles and three plans (accident and illness; accident, illness, exam fees; and all of the above and rehab), so premiums range from just a little to mid-range. And there are a couple of add-ons for preventative care that aren't much extra.
Progressive also has no upper age limit cap for pets and gives you the choice of paying your premiums monthly, annually, or quarterly. The biggest con to Progressive is reports of claims being turned down due to being "pre-existing" (though they were not pre-existing).
Flexible plans and deductible options
Affordable
No upper age limit cap
Can pay premium annually or quarterly or monthly
Reports of claims being denied as "pre-existing"
---
10.

Nationwide Pet Insurance
You might have noticed that there's only been mention of dogs and cats on this list thus far. That's because most pet insurance companies don't cover pets other than those. However, Nationwide covers not only dogs and cats but also exotic pets and avians. (And yes, it's the same Nationwide with the catchy jingle.) So, if you have a pet besides a canine or feline, you're in luck here.
However, Nationwide doesn't offer a lot of flexibility in their plans (only one plan has options for reimbursements), and there aren't add-ons for preventative care coverage or anything else. Plus, dogs and cats can only be enrolled until age 10.
So, if you have a dog or cat, you'd do better with a company like Embrace or Bivvy, but if you have a bird or exotic pet, this is the company for you.
Coverage for exotic pets and birds
Little flexibility in customization
Dogs and cats have an upper age limit cap
No preventative care add-ons
Buyer's Guide: How to Choose the Best Pet Insurance Plan in Alabama
What to Look for in Pet Insurance in Alabama
You'll want to consider a few things when purchasing pet insurance in Alabama. One is ensuring you get the coverage your pet needs. Two is that you can afford the monthly premiums. You'll also want to look at how claims are paid out, how fast that payment occurs, and how often claims get denied.
Policy Coverage
How much coverage a policy offers is the most important thing to consider when buying pet insurance. Most pet insurance companies offer an accident-only plan or accident and illness plan, with options for add-ons that cover preventative care and non-routine items. So, if you have a young pet, you can probably get away with purchasing accident-only coverage. But if you want to guarantee your pet is covered pretty much head-to-toe, you'll want to go with accident and illness coverage.
Customer Service & Reputation
Customer service may not be as important as policy coverage, but it's up there. You'll likely end up with questions or concerns at some point, so you'll need to be able to get in touch with a company's customer service quickly and easily. It's best if you can do that in more than one way (such as by email, chat, phone, and text), so look at the company's website to see your options.
You'll likely also want to check out reviews from other pet owners about their experiences with a company before purchasing a plan. Reviews will enable you to get a head up on whether a company does what it says it does or not. The best places to find these reviews are at the Better Business Bureau or TrustPilot.
Claim Repayment
Getting reimbursed for your claims is one of the key aspects of having pet insurance in the first place. That means how fast claims are reimbursed is vital to know because if a company takes months and months to get you your money, it's an issue. A company's website should tell you what the claim turnaround time is, but we'd check out reviews from other people as well to guarantee the website is accurate.
Also, look at a company's FAQs to determine how you should submit claims and how those claims get reimbursed.
Price of Policy
You need to find a policy that offers the coverage you require at a price you can afford. Monthly premium prices can range significantly from company to company (and dogs will always have a higher premium than cats). But since there are so many companies you can choose from, finding a plan you can afford each month shouldn't be too much of a hassle. And with plan customizations, tweaking plans can save you money as well. Plus, if you have multiple pets, look for a company that offers a discount for signing up more than one pet!
Plan Customization
Finding a plan that offers plenty of customization is essential because that customization will help enable you to change your monthly premium price to one you can afford. Plus, you may want more coverage than a basic plan offers, in which case you'll need a company that offers add-ons for items not covered by the basic plans.
FAQ
What If My Insurance Company Is Not Listed Here?
If you don't see your pet insurance company on this list but want to learn more about them, you can look at the Alabama Department of Insurance or Better Business Bureau.
Do Indoor Pets Really Need Pet Insurance?
It might seem like pet insurance is more for pets that spend their days outside since those are the ones most likely to catch something from another animal or get injured. But indoor pets can benefit from pet insurance as well, as being indoors all day doesn't mean accidents won't happen and illnesses won't occur.
Can You Use Pet Insurance Outside the United States?
You can! But typically only in Canada. There are one or two companies that also allow your pet to see vets in other countries or U.S. territories, but they are few and far between.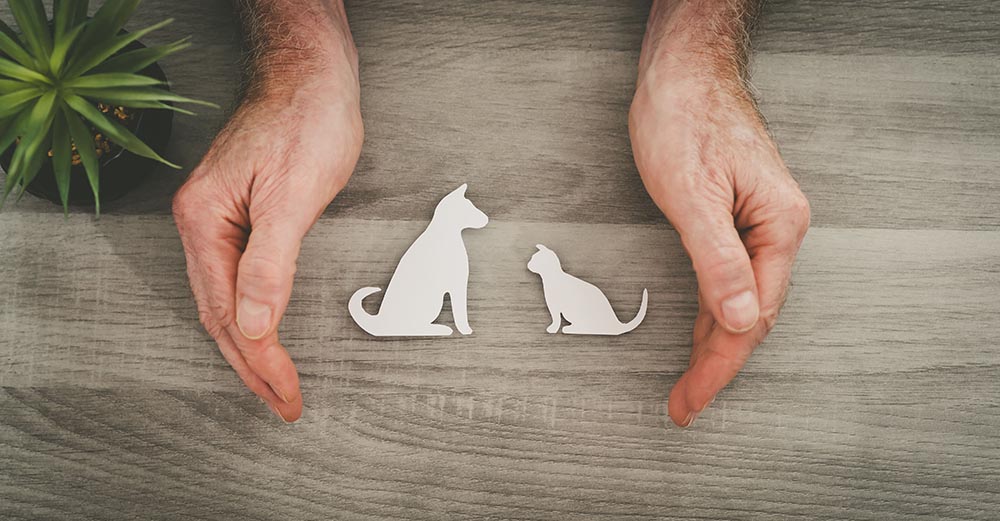 What the Users Say
You'll be glad to know that most (if not all) of the companies listed here have a four-star or higher rating on TrustPilot, so they're quite popular with consumers.
Some pet parents enjoy companies like Embrace for their abundant customizations, while others love Lemonade because it offers excellent coverage and affordable prices.
That doesn't mean there aren't any negative reviews out there for these companies, but overall, pet parents seem quite pleased with the coverage and service of these 10 pet insurance companies.
Which Alabama Pet Insurance Provider Is Best for You?
Which Alabama pet insurance provider is right for you depends on the type of coverage you want, what you can afford, the sort of pet you have, and your pet's age. If you want something great for coverage and affordability, we'd recommend Lemonade. But if you have an exotic pet or bird you're seeking coverage for, you're limited to Nationwide. And if you have a senior pet that you're looking at insuring, you'll need to go with a company with no upper age limit cap.
Conclusion
Pet insurance has become a must as the cost of living goes up because it means you can afford healthcare for your pet if the worst happens. If you live in Alabama and want the best overall policy, give Lemonade a go. If you just want something affordable, then take a look at Trupanion or Bivvy. Whatever you're seeking, there are plenty of options to choose from. Just remember to look at how the claims process works for a company and just how much a policy covers before purchasing anything!
---