10 Best Pet Insurance Providers in Arkansas: 2023 Reviews & Top Picks
Here in Arkansas, many people are living on tight budgets that don't allow much room for heavy spending. One way that many Arkansans don't realize they can actually save money is by purchasing pet insurance.
Pet insurance allows you to spend a little more on the front end to save yourself a lot of money when your pet requires veterinary care. To better help you find the right pet insurance plan for your pet and your budget, we've reviewed the best of the best companies and plans on the market in Arkansas right now.

A Comparison of Our Top Picks in 2023
Rating
Image
Product
Details

Best Overall

Embrace Pet Insurance

Some pre-existing condition coverage
$50 deductible discount available
Dental care coverage up to $1,000
Click to Get Quote

Best Value

Lemonade Pet Insurance

Customizable for all budgets
Veterinary helpline access for an extra fee
Coverage across the US
Click to Get Quote

Premium Choice

Spot Pet Insurance

Fully customizable and tailored coverage
Exam fees are covered for covered conditions and care
Coverage of prescription diets and supplements
Click to Get Quote

Fetch Pet Insurance

One comprehensive policy is offered
Coverage of breed-specific conditions and dental care
Coverage across the US and Canada
Click to Get Quote

Trupanion Pet Insurance

Direct-to-vet payments
Customizable deductible and reimbursements
Multiple base plans to choose from
Click to Get Quote
The 10 Best Pet Insurance Providers in Arkansas
1.

  Embrace Pet Insurance – Best Overall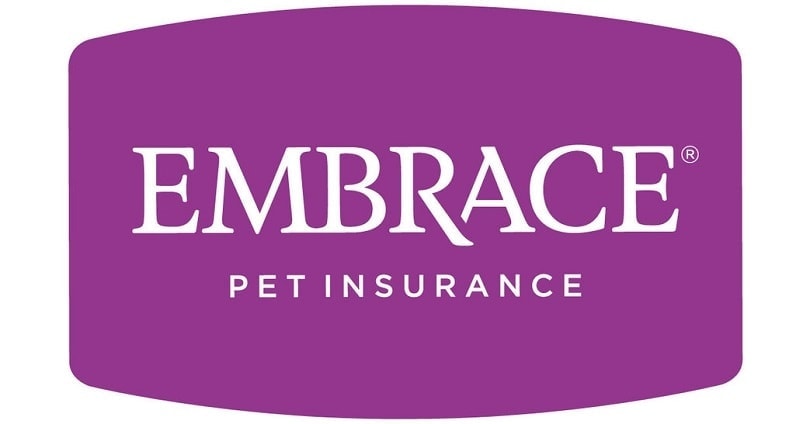 Embrace is the best overall pet insurance provider for the state of Arkansas. This company offers coverage of pre-existing conditions, with the caveat that the condition must be curable, and your pet must not have had any symptoms or treatment for the condition within a year prior to the policy starting. For every year your pet doesn't require any use of their insurance policy, Embrace will give you a $50 deductible discount.
On top of pre-existing condition coverage, Embrace also offers coverage of dental services up to $1,000, and add-on plans that cover things like grooming services, behavioral training, and coverage of flea and tick medications.
If you're looking for coverage of your pet's annual vet visit, Embrace offers an add-on plan for coverage of wellness and preventive services, including annual shots and routine testing. Embrace also provides donations to pet charities of $2 for every policy payment they receive.
Some pre-existing condition coverage
$50 deductible discount available
Dental care coverage up to $1,000
Add-on plans for some grooming and training services
Add-on wellness plan available
Donations to pet charities
Pre-existing condition coverage has limitations
---
2.

Lemonade Pet Insurance – Best Value
Lemonade is an excellent pet insurance option for tight budgets here in Arkansas. This company allows you to fully customize your deductibles and reimbursement percentages to best suit your budget. It is important to remember, though, that if you're saving money on your initial spending, you may end up spending more out of pocket when your pet requires care. For a small additional fee every month, Lemonade offers a veterinary helpline for additional care and coverage. They offer coverage across the whole US, so your pet will be covered, even during travel.
Lemonade's base policy offers coverage of diagnostic tests, prescriptions, and procedures. If add-on plans interest you and are in your budget, Lemonade offers an add-on plan for preventive wellness services, including a plan made specifically for puppies and kittens to cover their routine care as they grow. There is also an add-on plan for dental care.
You should know that Lemonade only allows changes to your policy within 14 days of the policy starting. This means that you will only be able to amend your policy in the first 14 days or at your policy's annual renewal, so make sure to make your policy selections carefully.
Customizable for all budgets
Veterinary helpline access for an extra fee
Coverage across the US
Good base policy coverage
Add-on dental coverage
Add-on wellness plan for adults, puppies, and kittens
Poor customer service
Doesn't cover pre-existing conditions
---
3.

  Spot Pet Insurance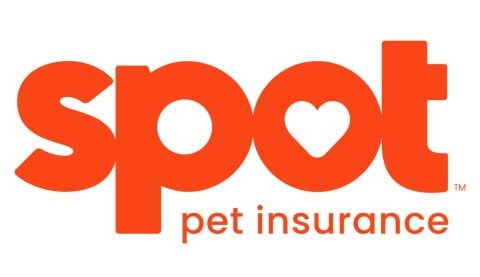 Spot is another budget-friendly pet insurance option, thanks to the ability to fully customize your reimbursement percentage, annual maximum limits, and annual deductible. They offer tailored plans to ensure your pet gets the best coverage possible specific to its own needs. In their base plan, Spot covers exam fees for covered visits, which many companies don't offer. They also offer coverage of prescription diets and supplements, as well as a 24/7 telehealth option.
Add-on packages include coverage of chronic conditions and alternative therapies for covered conditions. If you're looking for preventive wellness care coverage, Spot offers this for an extra fee as well. With the wellness add-on plan, you will also get dental coverage up to $100 for the less expensive plan and $150 for the more premium plan.
These wellness plans both have a set price that is not impacted by your location or the age, breed, or health status of your pet. Spot offers a quick pay option that ensures you get reimbursed within only a few days of your claim, so you can get money back in your pocket quickly.
Since Spot offers fully customizable and tailored coverage, you may find some services to be too expensive to add to your plan, especially if you're on a tight budget.
Fully customizable and tailored coverage
Exam fees are covered for covered conditions and care
Coverage of prescription diets and supplements
24/7 telehealth coverage
Multiple add-on packages including wellness
Quick pay option gets you paid faster
Some coverage may be expensive due to tailored coverage options
---
4.

Fetch Pet Insurance
Fetch is somewhat unique in that they only offer one policy, but that policy includes coverage of multiple types of conditions. Breed-specific and inherited conditions that are not pre-existing are covered, as well as dental care and emergency services. They'll cover your pet anywhere in the US and Canada, and you can receive up to a 90% reimbursement on your out-of-pocket payments.
Fetch is also unique in that they offer coverage to senior pets, which is not common with pet insurance companies due to the increased expenses associated with aging pets. They base your premiums on your pet's age and health status, so you will have higher premiums with older pets.
Currently, Fetch doesn't offer any type of preventive wellness coverage, even as an add-on plan. This is because Fetch strongly believes that insurance coverage is intended for unexpected expenses. Preventive care is an expense that you are expected to spend on your pet every year, and Fetch doesn't currently feel that his type of care should be covered.
One comprehensive policy is offered
Coverage of breed-specific conditions and dental care
Coverage across the US and Canada
Up to 90% reimbursement rate
Offers coverage of senior pets
No preventive wellness coverage at this time
---
5.

Trupanion Pet Insurance
Trupanion has made a name for itself by being the only company currently on the market that allows direct-to-vet payments. This means that if your vet has the Trupanion payment software, then Trupanion can pay your vet directly, allowing you to keep money in your pocket instead of waiting for reimbursement. Deductible and reimbursement rates are customizable, so you can build your plan to fit your budget.
Trupanion offers multiple base plans, as well as multiple add-on plans. With their add-on plans, you can receive coverage for things like breed-specific and inherited conditions, hospitalizations, and even prosthetics. Alternative therapies are covered, but there are some restrictions, so it's important to become familiar with the specifics of your policy.
Currently, under all of the plans offered by Trupanion, exam fees are not covered, even for emergency care.
Direct-to-vet payments
Customizable deductible and reimbursements
Multiple base plans to choose from
Add-on plans for special coverage
Some alternative therapies are covered
Special software required for direct-to-vet payments
No coverage of exam fees
---
6.

ASPCA Pet Insurance

ASPCA pet insurance offers a 30-day money-back guarantee on their services, allowing you to get your money back if you're unhappy with the coverage. They offer customizable deductibles and reimbursement percentages, as well as coverage that follows you across the US and Canada. If you have multiple pets, ASPCA will provide you with multi-pet discounts to make your coverage more affordable.
Their more expensive base plan, the Complete Coverage Plan, offers coverage of a variety of services and conditions, including injuries, illnesses, inherited and genetic conditions, and dental care. The less expensive base plan offers coverage of accidents resulting in injuries, as well as the ingestion of toxins and, in some cases, foreign bodies. There is a preventive care add-on option for either plan you choose.
ASPCA does base its reimbursements off of a fee schedule, which means they will reimburse you based on a set price and not how much you spent. This does mean that in some cases, you will not be reimbursed at a rate in line with the amount of money you spent out of pocket.
30-day money-back guarantee
Customizable reimbursements and deductibles
Coverage across the US and Canada
Multi-pet discounts available
Two base plan options
Wellness add-on plans available
Reimbursements based on a fee schedule
---
7.

  MetLife Pet Insurance
MetLife is another good pick for lots of customization options since they offer customization for your reimbursement percentages, deductible, and annual limits. They offer the option for you to pay monthly premiums like most insurance companies, but they also offer an annual payment option.
If you use the MetLife website to purchase your plan, you will be provided with a small discount, and you may be able to get a discounted plan as a benefit through your employer, so make sure to ask.
MetLife offers discounts to people from multiple professions, including veterans, veterinarians, animal shelter employees, and other animal care workers. If you're looking for a preventive wellness plan, MetLife does offer this as an add-on option, although they do not cover any type of grooming services or even medicated baths and sanitary trims.
Customizable deductible, annual limits, and reimbursements
Annual or monthly payment options
Discounts for purchasing through the website
Plans offered at a discount through some employers and to certain professions
Add-on wellness coverage available
Medical grooming is not covered under any plans
---
8.

Progressive Pet Insurance
Progressive has the bottom line in mind for you, so they allow you to customize your maximum annual coverage to as low as $5,000, but as high as unlimited coverage every year. You also have the option to customize your reimbursements and deductibles, and you can choose between three different base plans currently on offer, allowing you to select the plan that makes the most sense for your budget and preferred coverage.
They offer preventive wellness care add-on plans, allowing you to get coverage for this, although they do restrict the annual maximum payout on wellness coverage. This is simply due to the fact that there is an expected limit involved in expected care and procedures.
Like MetLife, Progressive often offers discounted plans through employers as part of their benefits packages, and you may even be able to make your payments via payroll deduction.
Customizable annual coverage limits
Customizable reimbursements and deductibles
Three base plans available
Add-on wellness plans available
Discounted and payroll-deducted plans offered through some employers
Annual coverage limits on all wellness add-on plans
---
9.

USAA Pet Insurance

USAA offers discounted coverage to USAA members, but their coverage is not restricted only to USAA members, so anyone can get pet insurance through them. Multiple types of coverage are provided through USAA, including alternative therapies, prescription medications, surgical procedures, emergency care, and even breed-specific conditions.
USAA offers wellness add-on plans, and they offer some coverage for senior pets over the age of 14. For these pets, the coverage does have some restrictions, and only accidental injuries are covered.
Under all plans, intentional injuries are not covered, including injuries sustained from other pets in the home, domestic situations, and at-home "procedures" like ear crops and tail docks. There is a $50 deductible discount for all plans for every year your dog doesn't require any insurance payouts.
Discounted coverage for USAA members
Coverage of alternative therapies and breed-specific conditions
Preventive wellness add-on plans offered
Accident-only coverage of pets over 14 years
$50 deductible discount available
No coverage of intentional injuries
---
10.

Healthy Paws Pet Insurance
Healthy Paws offers base plans with excellent coverage, including coverage of alternative therapies, genetic conditions, and breed-specific conditions.
You can expect your payout limits to be unlimited, so Healthy Paws will help provide coverage no matter how expensive things get. They offer an annual deductible, as opposed to the per-visit deductible structure that is used by some of their competitors.
There is currently no add-on coverage for preventive wellness care because, like Fetch, Healthy Paws believes that insurance should be used to cover unexpected expenses. Cruciate ligament injuries have specific restrictions on their coverage. If your pet has suffered an injury to their cruciate ligament anytime in the past or during the 15-day waiting period, then any injuries to that cruciate ligament or the other cruciate ligament will not be covered throughout the life of the policy.
Coverage of alternative therapies and breed-specific conditions
Unlimited payout limits
Annual deductible
Some cruciate ligament injuries are covered
No preventive wellness add-on coverage
Restrictions on cruciate ligament injury coverage
Buyer's Guide

: How to Choose the Best Pet Insurance Plan in Arkansas
What to Look for in Pet Insurance in Arkansas
There are far more than 10 pet insurance companies on the market today, but we found these 10 to offer the best coverage at the best value to help Arkansans get the most out of their money. Tight budgets mean finding dependable companies that offer customization to help build a policy to fit a budget is extremely important. With things becoming more expensive, it's necessary to find companies that allow you to provide pet insurance coverage to your pet instead of eliminating coverage and being stuck with out-of-pocket expenses.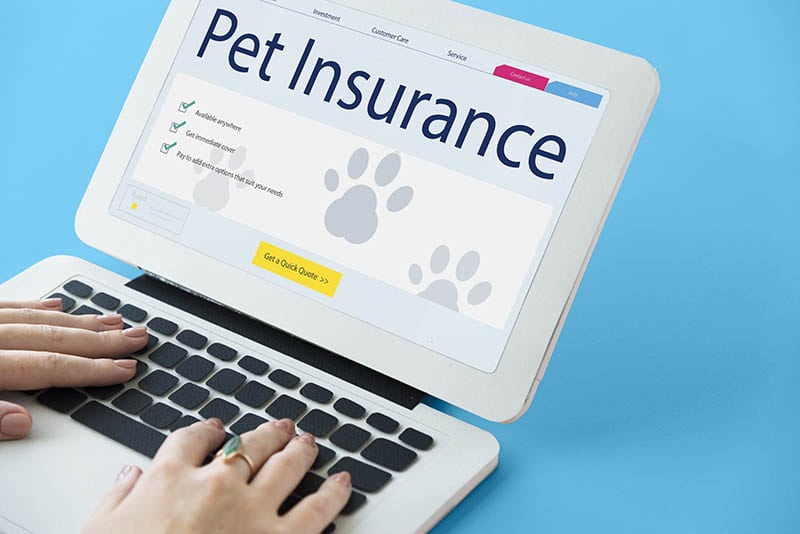 Policy Coverage
The type of coverage you need will vary depending on the species and breed of pet you're having covered. For example, a Labrador may need a plan that will cover their cruciate ligament injuries, while this is less of a concern with a Maltese.
On the other hand, dogs like Pugs and French Bulldogs may need plans that offer top-tier coverage of breed-specific and inherited conditions. Choose a company and a plan that will fit your pet's specific needs better than the others.
Customer Service & Reputation
There's nothing worse than getting on the phone with a customer service line, only to be met with criticism, defensiveness, or no help at all. You should choose a company that offers excellent customer service that you can rely on to help you through difficult or confusing situations.
While all of these companies offer high-quality customer service, you might start by reaching out before you pick a company to talk to customer service. Not only will they help educate you on their products, but you'll get a feel for interactions you may have in the future with their customer service representatives.
Claim Repayment
The whole point of having pet insurance is to save money on vet visits and expensive procedures. If you choose a company that takes forever to reimburse you, then you still may find yourself in a financial pickle until your reimbursement finally comes in.
If rapid reimbursement is a big appeal for you, then talk to each company and ask for the average reimbursement timeframes. Also, when you do submit a claim, make sure you submit all of the required documents. If you don't, you'll find yourself waiting even longer for the claim to process a second time after you resubmit it.
Price Of Policy
As previously stated, the whole point of pet insurance is to save you money and help with pricey expenses. The price of the policy you choose should be something you can feasibly afford. If you choose a plan that is a little too expensive for your budget, you might find yourself losing the policy due to nonpayment.
Select a plan that fits your budget, while still offering coverage of all the things that matter to you and your pet.
Plan Customization
Customization is a big draw for many people with just about anything but being able to customize your pet insurance plan can help you build a policy that perfectly fits your budget and coverage needs.
Some companies offer customization of deductibles, reimbursement rates, and annual payout limits, while others offer full tailoring of the coverage in your policy. Add-on plans are a great way to customize your plan without getting into detailed tailoring.
FAQ
Will my pet insurance provide coverage when traveling outside of Arkansas? Many pet insurance companies offer coverage that will follow you when you leave the state. Coverage across the US is something that many people are interested in, but some companies also offer coverage in Canada, Mexico, and even across all countries.
Can I get pet insurance for my exotic pet? Most pet insurance companies exclusively offer coverage for cats and dogs. There are more and more companies beginning to offer coverage of non-traditional pets, like pigs, snakes, lizards, and salamanders. You will really have to research and talk to multiple companies to find the perfect coverage for your exotic pet.
What happens if I can't afford my premiums for a month? If you find yourself struggling to pay your premiums, the first thing you should do is reach out to the company and let them know the situation. Some companies may be willing to work with you. Non-payment of premiums typically results in loss of coverage, but most companies will give you at least a few days past the due date to make a payment.
How much money should I expect to pay upfront at the vet? You should expect to make the full invoice payment when you are at the vet. Insurance companies will process your claim once submitted with all appropriate paperwork, then they will reimburse you at the reimbursement rate you've selected. Some claims may be denied by insurance companies if the treatment or condition didn't meet the policy requirements, like pre-existing conditions or grooming services.
With the exception of Trupanion, you should usually expect to pay the full bill at the time of the service. With Trupanion, you'll need to ask your vet if they can process a direct payment from Trupanion.
What the Users Say
Knowing what other customers think about their insurance company can help give you an inside view of how a company operates, how trustworthy and reliable they are, and how comprehensive its coverage truly is. Without reviews, you may be taking a shot in the dark to find the right company.
If you're unsure of how insurance works or you have a lot of questions about insurance lingo, like premiums and deductibles, then Lemonade is a great option. Many customers have reported finding them to be a valuable resource for providing easy-to-understand education about insurance.
Embrace isn't just our top pick, but they have an A+ rating with the Better Business Bureau, which shows that they are not only a reliable company but that their customers are overall quite satisfied with the service and feel that they are receiving the services they are paying for.
Spot has a 4.5-star rating with Trustpilot, and many people report finding their customer service to be exceptional, both in how helpful they are and in how understanding and easy to talk to they are.
Which Pet Insurance Provider Is Best for You?
Choosing a pet insurance provider is going to come down primarily to your budget and the type of coverage you feel your pet needs. Keeping in mind that pre-existing conditions have extreme limitations on coverage, you should have a decent idea of the types of coverage your pet might need based on their history, age, breed, species, and even their family history.
Conclusion
Pet insurance is something that many Arkansans are beginning to see the value of. It is a great way to save yourself money, especially when unexpected expenses arise. No matter how careful you are and how well you treat your pet, accidents, injuries, and illnesses are all possibilities at any time.
It's extremely important that you have a plan to provide care to your pet if something occurs. It's generally advised that you have a fund set aside to pay for your pet's care, but pet insurance can also help you afford expensive care, with only a premium payment every month. The premium you pay is usually something that can be customized through the many customization options your pet insurance company likely offers.
---
Featured Image Credit: Rawpixel.com, Shutterstock