9 Best Pet Insurance Companies in California: 2023 Reviews & Top Picks

If you live in California, you're probably used to paying a little (or a lot) more for just about everything. However, if your pet experiences an unexpected illness or accident, their veterinary bills can rack up quickly, even by California cost standards. To help minimize the cost of unplanned veterinary care, many pet owners purchase an insurance policy for their furry friends. With more choices than ever, how do you know which is the right pet insurance for your needs?
In this article, we'll compare cost and coverage options for the pet insurance providers available in California to help you find the best one for you and your pet.
A Quick Comparison of Our Winners in 2023
Rating
Image
Product
Details

Best Overall

Lemonade Pet Insurance

Low monthly premiums
Can bundle pet insurance with other types
Fast, convenient claim approval
Click to Get Quote

Trupanion Pet Insurance

Pays veterinarians directly
Zero deductible plan
24/7 customer service
Click to Get Quote

Spot Pet Insurance

Affordable monthly plans
Accident-only coverage
Customizable plans
Click to Get Quote

Fetch Pet Insurance

Extensive list of covered services
Covers comprehensive dental
See any vet in the U.S. or Canada
Click to Get Quote

Pumpkin Pet Insurance

No upper age limits on coverage
Covers many services
90% reimbursement rate
Click to Get Quote
The 9 Best Pet Insurance Companies in California
1.

Lemonade Pet Insurance – Best Overall
Our pick for the best pet insurance in California is Lemonade. This company offers other types of insurance such as car, homeowner's, and renter's insurance, allowing you to save money by bundling it all together. Lemonade has some of the lowest monthly premiums of all the pet insurance companies on our list. We also like that they offer a convenient, fast claim approval process. Lemonade has a fairly standard accident and illness policy, although they may not cover "preventable conditions," and you have to pay extra to cover exam fees and physical therapy. Knee surgeries have a 6-month waiting period. They also offer two wellness plans, including a special plan for puppies and kittens that covers spay and neuter surgeries.
Low monthly premiums
Can bundle pet insurance with other types
Fast, convenient claim approval
Special wellness plan for puppies and kittens
Exam fees and physical therapy not covered in standard plan
---
2.

Trupanion
Trupanion has one of the highest monthly premiums on our list, but has one important feature that's almost priceless: they will directly reimburse your vet for your pet's medical bills. Most pet insurance companies require you to pay your bill, file a claim, and then wait to be reimbursed. Trupanion covers 90% of your bill directly, minus your deductible. Also, Trupanion even has a zero deductible monthly plan option and provides unlimited payouts for the life of your pet. Trupanion doesn't offer a wellness plan, and physical therapy coverage requires an additional fee. However, services such as herbal therapy and carts for paralyzed pets fall under standard coverage. The company offers 24/7 customer service by phone and an online chat option.
Pays veterinarians directly
Zero deductible plan
Unlimited payouts for the life of the pet
24/7 customer service
High monthly premiums
No wellness plans available
Physical therapy coverage costs extra
---
3.

Spot Insurance
Spot Pet Insurance is one of the most customizable options available. They offer either an accident-only or an accident and illness plan. They also have two different preventative wellness plans. Monthly premiums are reasonable, especially for the accident-only program. They also offer seven other options for annual coverage limits. Spot doesn't have an upper age limit for sign-ups but does not cover animals younger than 8 weeks. Exam fees are covered as part of the standard plan, and Spot also provides a multi-pet discount on policies. The Spot Call Center is not available overnight or on weekends.
Affordable monthly plans
Accident-only coverage
Customizable plans
Two wellness plans
No upper age limit for sign-ups
Call Center not open overnight or on weekends
No coverage for pets younger than 8 weeks
---
4.

Fetch Pet Insurance
Fetch Pet Insurance offers a very comprehensive list of coverage within its accident and illness policy. These include telehealth visits, holistic medicine, behavioral medicine, and comprehensive dental. They also cover visits to veterinary specialists, but Fetch does not have a wellness plan option. Instead, they have three different deductible, reimbursement, and annual limit options. The waiting period for hip and knee injuries is 6 months with this insurance, but this is waived if a vet determines your pet has no pre-existing conditions within 30 days of  the policy purchase. Fetch does not cover prescription food, but you can use any vet in the United States or Canada.
They also cover unique things, such as boarding your pet if you are hospitalized and can't care for them.
Extensive list of covered services
Three deductible, reimbursement, and annual coverage options
Covers comprehensive dental
See any vet in the U.S. or Canada
No wellness plans
6-month waiting period for hip and knee injuries
---
5.

Pumpkin Pet Insurance
Pumpkin Pet Insurance is a newer pet insurance company, but it already has a good reputation, especially for customer service. This company offers a flat 90% reimbursement rate once deductibles are met. It has three options for deductibles and annual limits, which alter the monthly cost of the premium. Our favorite thing about Pumpkin pet insurance is the broad range of treatments and conditions its policy covers, including exam fees without an add-on fee. Pumpkin also covers behavioral medicine, dental illness, and alternative therapies. It offers a wellness plan add-on for an additional fee, although the services covered are sparse. Pumpkin is not the cheapest monthly plan, but cats can get coverage for much less than dogs. Pumpkin does not have upper age limits on coverage either, a plus for those who adopt senior animals.
No upper age limits on coverage
Covers many services other plans don't
90% reimbursement rate
Good customer service
Monthly premiums can be pricey, especially for dogs
Wellness plan is minimal
Customer service not available overnight or on weekends
---
6.

ASPCA Insurance

The ASPCA offers similar coverage to Spot Insurance, with some differences in deductible and annual limit choices. It also has both an accident-only plan and an accident and illness plan. The highest annual coverage option is $10,000, which could easily be used up with one serious incident or prolonged hospitalization. The ASPCA also offers two wellness plans for additional fees. Alternative therapies, behavioral services, microchips, and prescription food are all covered in the standard accident and illness plan. Cosmetic procedures and breeding costs are not covered under any plan. Customer service is not available on weekends, but ASPCA Insurance also has many informative resources for pet parents available on its website.
Accident-only coverage
Two wellness plans
Many online information resources
Broad coverage available, including alternative therapy and behavioral services
Call Center not open overnight or on weekends
$10,000 upper limit on annual coverage
---
7.

Figo Pet Insurance
Figo has three different accident and illness plans and two preventative wellness plans. The accident and illness plans provide variable annual coverage limits, and Figo has four reimbursement options, including a 100% reimbursable rate. Deductibles vary by the age of your pet, but Figo will not deny coverage based on age. The company settles claims quickly, in about 3 days on average. Their app is useful for dealing with claims and features 24/7 access to an on-call veterinarian. It also offers a place to store digital vet records. Figo does not cover exam fees as part of the standard package.
100% reimbursement available
Two wellness plans
Settles claims quickly
Online vet access 24/7
User-friendly app, digital record storage
Exam fees not covered in standard package
Deductible based on pet age
---
8.

Pets Best Insurance
Pets Best Insurance covers an extensive list of conditions, with good options to help you reduce your monthly premium. They also have an option to pay your vet directly, but the vet will have to agree to wait for the claim to process before the bill is paid. Plans can be customized to lower costs by eliminating certain features like exam fees and physical therapy. PetsBest covers some conditions that others don't, such as those that occur as a result of the pet not being spayed or neutered. However, they don't cover prescription diets, supplements, or some holistic therapies. They provide a 24/7 emergency vet hotline for additional peace of mind.
Customizable plans to decrease monthly costs
Option to reimburse vets directly
Online vet access available 24/7
Covers some conditions other companies don't
Supplements and prescription diets not covered
6-month waiting period for knee surgery coverage
---
9.

Healthy Paws Insurance
Healthy Paws promises to process claims in 2 days, which might be one reason they are highly rated for customer service. They have no annual or lifetime cap on payouts. Healthy Paws has very customizable options for reimbursements and deductibles, but primarily for pets less than 6 years old. They have a 12-month waiting period for hip dysplasia coverage and don't offer it for pets over 6 years old. Healthy Paws covers many other conditions, including chronic and congenital issues. They will only cover one ACL repair and exclude a second surgery as a pre-existing condition. Exam fees are not covered by this policy.
Fast claims processing
Customizable up to a certain age
No annual or lifetime cap on payouts
Covers congenital and chronic conditions
Does not cover exam fees
Limited options for hip and knee conditions
Buyer's Guide: Choosing the Right Pet Insurance Provider in California
What to Look for in Pet Insurance In California
While creating our list, we placed a heavy emphasis on how comprehensive each plan's coverage was compared to the others. We also looked for flexibility in setting deductibles and reimbursements, especially if they impacted the monthly premium. Whether or not a wellness plan was offered did not factor as highly into our decision because those are generally not the primary focus of pet insurance plans.
Policy Coverage
When choosing a pet insurance plan, pay careful attention to what is covered and what isn't. Look for the fine print regarding waiting periods, exclusions, and how the company defines pre-existing conditions (because they are all different.) Your pet's specific medical needs will play a role in determining which plan is the most cost-effective and suitable for you. Cheap monthly premiums could be easily dwarfed by the out-of-pocket cost for services that aren't covered. Also, consider if coverage changes based on the age of your pet. Some plans won't cover certain conditions in older pets or may limit the coverage.
Customer Service & Reputation
Because your pet probably won't schedule their accidents and illness at convenient times, customer service availability is another key factor in choosing pet insurance. Customer service quality also influences how fast claims are processed and paid out. If you have to seriously deplete your bank account to pay for your pet's treatment, you want reimbursement as soon as possible. Some pet insurance companies go the extra mile by offering access to veterinary chats 24/7. If you aren't quite sure what's going on with your pet or can't get a hold of your regular vet, these services can offer quick answers to your questions.
Claim Repayment
If you don't want the hassle of waiting for claim processing and reimbursement, you have one definite insurance option (Trupanion) and one potential one (PetsBest.) Otherwise, you'll be filing claims for your pet's care and waiting for reimbursement. Many of the companies on our list offer specific time frames for how long it takes claims to process. Another thing to look at is whether the company offers direct deposit reimbursement or payment by mail. As we mentioned, this ties in with customer service. How accessible is help if you're confused by the claim filing process? Once the claim is filed, how easy is it for you to track the processing progress?
Price Of Policy
Aside from Trupanion, which will almost always be the most expensive monthly payment overall, many other plans offer somewhat comparable monthly premium prices. However, you'll need to balance the original price with what conditions are covered or not. You'll also need to calculate if adding additional coverages, such as exam fees, makes sense. If your pet has a chronic condition that requires multiple yearly vet visits, it may be cheaper to utilize this option. Also, consider what options are available to lower prices, such as bundling with other insurance or multi-pet discounts. Finally, determine whether the price will change as your pet gets older.
Plan Customization
The flexibility of your chosen policy should certainly factor into your decision. How much can you tinker with your deductible, annual limit, and reimbursement to make your monthly payment the most cost-effective? How important is it to have a wellness plan and what covered services will be most useful to you? Only one plan we reviewed (PetsBest) allows you to remove generally covered services to lower costs. Figuring out the value of this feature will probably take more research than the other points of our buyer's guide and some math as well. However, it will also allow you to make the most accurate decision about what you can afford.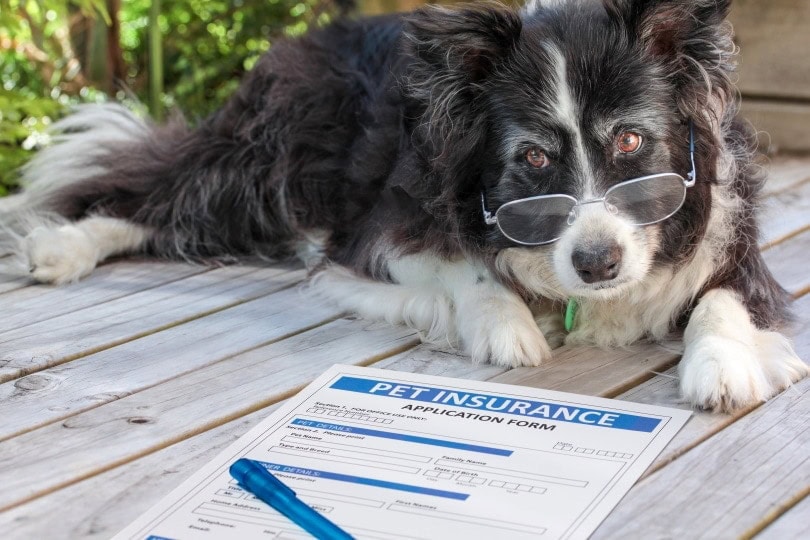 FAQ
What Is A Pre-Existing Condition?
Every insurance company we reviewed excludes coverage for pre-existing conditions. Generally speaking, this refers to medical issues your pet dealt with before the purchase of the pet insurance policy. However, each pet insurance company has a different way of handling these. Some only count conditions that occurred within a set period, such as 1–2 years before purchase. Others are more flexible with conditions considered "curable" and will cover them again after a pre-determined time.
What If My Insurance Company Is Not Listed In Your Reviews?
If your insurance company was not listed in our reviews, it just means we didn't have room to review them all and had to make editorial decisions. Pet insurance used to be limited to a handful of companies but is now much more widely available. We focused specifically on pet insurance for people living in California because coverage and prices vary by location. What works best for pet owners in California may not for those in other states.
Do All Vets Accept Pet Insurance?
Unlike medical insurance, you generally don't have to worry about using "in-network" doctors or shopping for a vet that accepts your particular insurance. Because pet insurance largely functions on a reimbursement model, your vet gets paid by you, not the insurance company (usually). They may have to agree to fill out claim forms or provide medical records, but that's it. You'll just need to ensure your chosen provider is licensed in your state (Lemonade is still working on reaching all 50 states).
What Is The Best And Most Affordable Pet Insurance?
Honestly, the answer to this question will be different for everyone because the cost of plans can vary. It really depends on what your priorities are in an insurance plan and how you define the best. Is it the flexibility? Comprehensive coverage? Speed of claim service? We chose Pumpkin as the best overall pet insurance, but that doesn't mean everyone will.
What the Users Say
Here is just a sample of what users had to say about each of our pet insurance options.
For Pumpkin, users were especially impressed with the customer service and generally affordable monthly rates. Lemonade earned high marks for convenience, cheap monthly cost, and fast claim processing. Trupanion's expensive monthly premiums are not popular, but the company receives generally positive feedback.
Spot's customer service and flexible plans were popular with users. The ASPCA was praised for affordability, but some users found the claims process took longer than expected. Fetch users noted that their claims process also took a while but appreciated the extensive coverage options.
Embrace users noted that yearly renewal costs often seemed to jump unexpectedly but found the customer service very responsive. Figo users reported that getting claims approved can be difficult, and the plan seems to have a lot of "fine print."
PetsBest users found the claim process fast and hassle-free. Healthy Paws users found the coverage a bit lacking but appreciated the prompt claim payments.
Which Pet Insurance Provider Is Best For You?
Now that you've read our reviews of California's best pet insurance options, it's time to decide which is best for you.
Your decision will likely rest on such considerations as the type, age, and breed of your pet and any pre-existing conditions they have.
You'll also need to consider your monthly budget. If money is no object, perhaps Trupanion is the right pick for you. If money is tight, perhaps Lemonade or an accident-only plan from Spot or the ASPCA are better options.
How active is your dog? Are they likely to tear their ACL at any moment? If so, waiting periods for knee surgeries might be the deciding factor in your pet insurance decision.
No matter which pet insurance you select, you'll get the peace of mind of knowing you won't have to cover unexpected medical costs all on your own.
Conclusion
As our best overall pet insurance pick, Lemonade, offers some of the cheapest monthly premiums and extremely fast claim processing. Our second pick goes to Trupanion for their diverse policy range, coverage plans and direct to vet billing.
The other options on our list all offer a little something different when it comes to price, coverage, and flexibility. Purchasing pet insurance is a big decision and one that pet owners should not take lightly. Hopefully, reading our reviews offers helpful insights into some of the insurance providers available in California.
---