10 Best Pet Insurance Providers in Hawaii – 2023 Reviews & Top Picks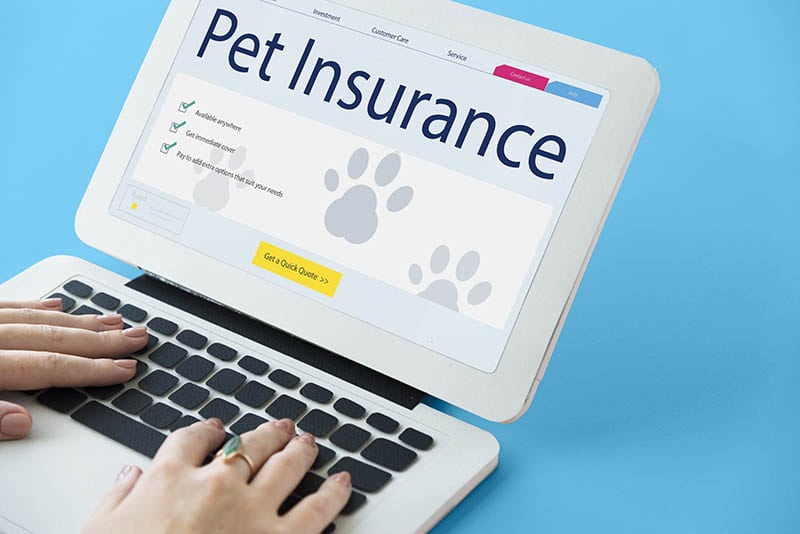 Since the advent of pet insurance, a large variety of different pet insurance companies have come onto the scene. With so many to choose from, it can be tough to know which one will provide you with the best financial protection when it comes to managing your pet's health, especially in Hawaii.
Not only must you find companies that service the state of Hawaii, but you also have to figure out which plan will give you coverage that will work on any island and that won't cost an arm and a leg. We have done the hard work for you! Here are reviews of the 10 best pet insurance plans in Hawaii to consider.

A Quick Comparison of Our Top Picks in 2023
Rating
Image
Product
Details

Best Overall

Fetch Pet Insurance

Covers breed-specific conditions
No enrollment fee required
Click to Get Quote

Best Overall

Embrace Pet Insurance

Affordable coverage options
Optional wellness coverage is available
Click to Get Quote

Nationwide Pet Insurance

Comprehensive coverage options
Reliable customer service
Click to Get Quote

Pumpkin Pet Insurance

Customizable plans
Insurance can be used anywhere
Click to Get Quote

Spot Pet Insurance

Accident-only plans may be available
30-day money-back guarantee
Click to Get Quote
The 10 Best Pet Insurance Providers in Hawaii
1.

Fetch Pet Insurance — Best Overall
Fetch pet insurance offers coverage for accidents and illnesses and a few other things that many other pet insurance companies don't offer. For one thing, the company covers breed-specific problems, like breathing conditions in French Bulldogs and hip dysplasia in Rottweilers. It also covers the entirety of sick-visit exams, while most other companies do not cover the exam fee. Another thing that Fetch covers is injury and disease treatment for all the teeth in a dog's mouth, not just their canines.
Certain behavioral conditions may even be covered depending on the treatments chosen by you and your vet. Alternative and holistic therapies are also covered. Pets of all ages are accepted, and there is no initial enrollment fee for owners to worry about. The average pet insurance plan for dogs in Hawaii costs about $39 a month, according to the company. For cats, the average cost is about $26 a month.
Covers breed-specific conditions
No enrollment fee required
Reimbursement can take longer than most other companies
---
2.

Embrace Pet Insurance — Best Value
Embrace offers up to 90% reimbursement on covered vet care and treatments. Accidents and injuries, illnesses, and chronic health conditions are covered in the plan. Certain tests and surgery are also covered. Embrace understands how costly it can be to manage follow-up care, so things like prescriptions and physical therapy are typically covered too.
If you're so inclined, you can purchase add-on wellness coverage that will help you pay for things like yearly checkups, vaccines, flea preventatives, grooming, and training. There are no complicated claims forms to fill out when you want to be reimbursed for your pet's healthcare. Just follow a few basic steps on the company's website, and the customer service department will take care of the rest.
Affordable coverage options
Optional wellness coverage is available
No pre-existing conditions covered
---
3.

Nationwide Pet Insurance
Pet insurance plans offered by Nationwide have reimbursement coverage for illnesses, accidents, hereditary conditions, testing and diagnostics, and even a select few holistic and alternative treatments. Things like poisonings and ACL ruptures are also covered, as are heart disease and even chiropractic care.
What's unique about Nationwide pet insurance is that a vet helpline is available to all members so your questions and concerns can be answered before you decide to head to the vet. Nationwide boasts an easy claims process and prompt customer service responses when questions and claims are submitted.
Comprehensive coverage options
Reliable customer service
Can take weeks to be reimbursed
---
4.

Pumpkin Pet Insurance
Pumpkin pet insurance helps cover costs for everything from diagnostics and treatments to prescriptions and surgeries when necessary. Not only can you take your pet to any veterinarian throughout the state of Hawaii, but you can also get healthcare while traveling anywhere in the United States and Canada.
There are annual payout limits that you can choose from to keep your pet's policy costs low, but you can also choose no annual limits if you want to make sure your pet is covered no matter what might happen throughout the year. Your annual deductible is also customizable; choose $100, $250, or $500 depending on your budget and how much you want to pay for insurance each month.
Customizable plans make it easy to budget for monthly premiums
Insurance can be used anywhere in Hawaii, the rest of the United States, and Canada
---
5.

Spot Pet Insurance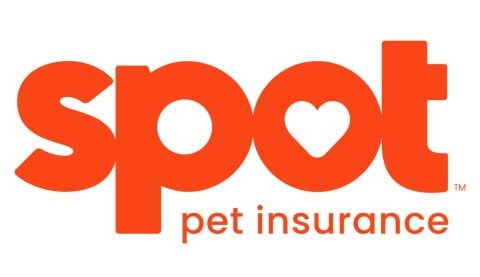 Spot pet insurance is available everywhere in the United States and Canada. Just schedule an appointment, receive your pet's needed exam or treatment, and submit a claim to receive up to 90% of the cost reimbursed. Unlike most other plans, Spot plans cover dietary supplements and prescription foods. Both hereditary and congenital conditions may be covered by a Spot pet insurance plan.
While preventative care is not included, there is an add-on that you can enroll in (for an extra fee). If you aren't interested in having illnesses covered for any reason, you can opt for an accident-only plan. If you are not satisfied with Spot's services, you can get back the money that you've spent on premiums if you cancel within 30 days without having made a claim.
Accident-only plans may be available
30-day money-back guarantee
---
6.

Figo Pet Insurance
What's great about Figo pet insurance is that claims are typically paid out within 3 business days, so there is no need to worry about budgeting when your pet needs unexpected veterinarian care. Live assistance from licensed veterinarians is available 24 hours a day, 365 days a year. Like most other pet insurance companies, Figo covers accidents and emergencies, as well as chronic conditions like diabetes.
Many cancer treatments are covered, which is not common among pet insurance companies. The company also offers "powerup" options, such as wellness coverage, vet exam fee coverage, and even an extra care pack that includes things like cremation and advertising for a lost pet. Pregnancy care and breeding assistance are not covered under any plans that Figo offers, though.
Quick and easy reimbursements
Live veterinary assistance available
Breeding and pregnancy-related care not covered
---
7.

Healthy Paws Pet Insurance
Healthy Paws is a pet insurance company that has taken the reins when it comes to customer popularity. This company was highly rated by customers in 2021 due to its quick claims process and top-notch flexible premium options. There are no maximum annual payouts to worry about, so even if your pet has a bad year, most of their healthcare should be covered.
The company staffs its customer service department with vet techs and experienced pet parents to ensure that customers always get the most thorough answers and knowledgeable advice. Any veterinarian throughout Hawaii and the rest of the United States can be visited with this coverage. Like with most plans on the market, pre-existing conditions are not covered.
Top-rated by consumers in 2021
No maximum annual payouts
No pre-existing conditions covered
---
8.

AKC Pet Insurance
AKC pet insurance offers coverage for dogs and cats. While coverage is not offered in all states, like many other pet insurance providers, it is available in Hawaii. Owners with more than one pet can expect to get a multi-pet discount on their policies, which can help save money as time goes on. Exam fees are not included in the standard plan, but add-on coverage that will cover exam costs can be purchased for an extra fee.
In addition to basic insurance that covers accidents, injuries, and illnesses, you can opt for pre-existing coverage that takes care of both curable and incurable conditions once you've maintained basic coverage for a year. Unfortunately, no dental services are covered under any pet insurance plans offered through the AKC.
Multi-pet discounts available
Pre-existing coverage offered after 1 year of continual membership
---
9.

Progressive Pet Insurance
Progressive insurance offers a variety of coverage options, making it possible to tailor a plan to your pet's specific needs. Depending on the one that you choose, things like spay and neuter services, flea and tick prevention, wellness exams, and vaccinations could be covered on top of accident and illness treatments.
As per usual with most plans, pre-existing conditions are not covered, and neither are prescription foods or alternative care and treatments. Customer service is easy to navigate and get support from, though. Although Progressive offers the ability to customize plans and tap into extra coverage options, its plans tend to be more expensive than the average option on the market.
Extremely customizable coverage
Great customer service
More expensive than average plans on the market
---
10.

Hartville Pet Insurance
Accidents, illnesses, hereditary conditions, behavioral issues, and dental disease are all included in the coverage offered by Hartville pet insurance. Exam fees and diagnostic tests are also taken care of, whether your pet gets ill or hurt. Cancer treatments and acupuncture treatments are other perks that pet owners can look forward to when enrolled as a member of Hartville pet insurance.
Hartville prides itself on maintaining an easy-to-manage member website interface and extensive customer service capabilities. Rely on the phone, email, and website support whenever you need it, even if an accident occurs in the middle of the night. Reimbursements can take a couple of weeks or longer, depending on if veterinarian verification is necessary.
Extensive coverage options at fair prices
Cancer and acupuncture treatments included
Slow reimbursement process

Buyer's Guide: How to Choose the Best Pet Insurance Plan in Hawaii
What to Look For in Pet Insurance
Choosing a pet insurance company to go with doesn't have to be complicated if you know what's important before you start comparing your options. It comes down to things like what's covered, the policy costs, repayment processes, and customer service. Here's what to look for when choosing a pet insurance policy for your beloved animal family member.
Policy Coverage
If you want to insure a pet in their prime, one that is generally healthy and does not have a risky lifestyle (rarely, if ever, gets away from owner supervision, stays indoors most of the time, etc.), you may only need accident coverage. A few companies offer the option without your having to pay for illness coverage too.
If your pet is prone to hereditary conditions, it's important to choose a plan that specifically indicates coverage for the conditions that you're worried about. With the help of your vet, make a list of specific types of coverage that your pet needs so you can ensure that they're included in any insurance policy that you decide to invest in.
Customer Service & Reputation
Customer service is extremely important because if you can't get help when it's needed, you can't make proper healthcare decisions for your pet. If you want to make sure something is covered before giving the vet your approval for a treatment, you should count on the company that holds your pet's insurance policy to get back to you within just a few hours if they can't answer your questions on the spot.
Take the time to call the customer service line of any company that you are considering doing business with to see how they respond to your inquiries. This should give you a clear idea of what to expect if you were a paying customer.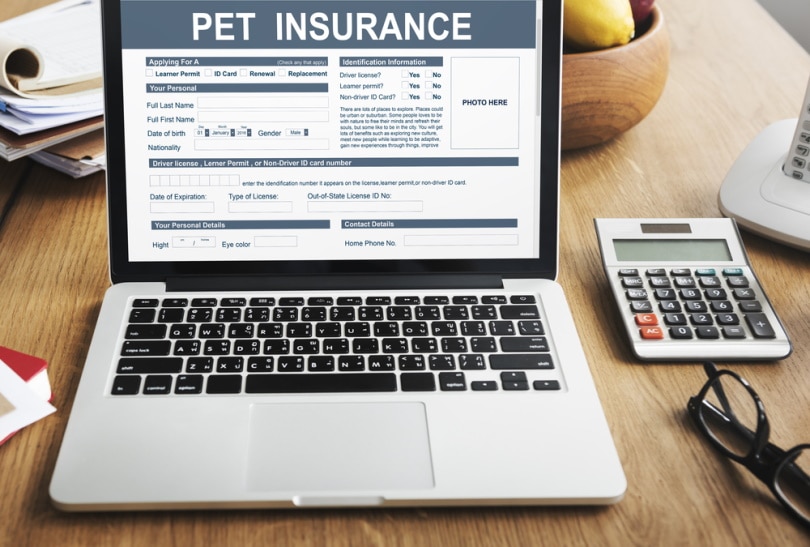 Claim Repayment
What's the point in having pet insurance if you have to wait months to get reimbursed for the vet care that you paid for? A reliable pet insurance company will process your claims quickly and ensure that you get reimbursed for covered services within a couple of weeks after making a claim. Some companies offer reimbursements within 48 hours!
Most companies offer reimbursement payments via direct deposit or a mailed check. However, some offer repayment options via online services like PayPal and can even send prepaid debit cards if necessary. It's important to contact customer service to verify what claim repayment options are available so you know what to expect if you want to change your repayment options later.
Price Of Policy
The price of a policy should be considered when deciding which one to go with. However, the upfront cost is not the only thing to think about. Some companies require that you pay a deductible before your pet's coverage will kick in. Copays may also come into play. So, you should sit down and add up all the costs to determine the real cost of a policy. One plan might only cost $25 a month, but with a high deductible and/or copay, it could end up costing more than a $50-a-month plan that doesn't require deductibles and/or copays.
Plan Customization
Some pet insurance plans are customizable due to add-on services. For example, a few companies have the option to purchase wellness plans, which will cover the basic costs of regular care. Other companies offer the ability to purchase accident-only plans or to add vaccination or dental coverage. Pay attention to the customization options, and try customizing a few plans to see how they stand up to one another.

FAQ
Can I Get Pet Insurance Outside the U.S.?
Pet insurance policies are not common in other parts of the world like they are in the United States and Canada. However, some companies may offer limited coverage when traveling outside of these areas. You should contact the company directly to find out whether travel coverage is available. In general, though, you won't get coverage when you're outside of Canada, Hawaii, or the rest of the United States.
What If My Insurance Company Is Not Listed in Your Reviews?
We did not list every pet insurance company available, so don't be surprised if you come across one that's not mentioned. The options here are among the best out there, but that doesn't mean other companies can't compete. We encourage you to explore whatever pet insurance company you're feeling the best about!
Which Pet Insurance Provider Has the Best Consumer Reviews?
The pet insurance companies on this list have excellent consumer reviews. Most have been rated highly by outlets such as Forbes in the past and continue to get high ratings from customers. That said, every company has dissatisfied customers, no matter the quality of their products and services. It's a good idea to read consumer reviews yourself for any pet insurance company that you are considering giving your money to.
What the Users Say
Are you wondering what pet insurance users are saying about such a service overall? Varying experiences are being reported out there, but here is what the consensus seems to be:
Many users report saving hundreds, if not thousands, of dollars by investing in an insurance plan for their pet.
Some users report having more peace of mind as pet owners and feeling like better caretakers overall with their pet insurance policies.
A few users feel that pet insurance does not meet all their needs and that they're still spending more money out of pocket on healthcare for their pets than they'd like.
Which Pet Insurance Provider Is Best for You?
The best pet insurance provider for you is the one that offers the coverage that you need at a price that you are happy with. Every pet has their own unique health needs, so there is no one-size-fits-all approach to choosing the best insurance policy for them. If you're in doubt, work with your veterinarian to determine which company and policy are most likely to fit your needs and help you take the best care possible of your pet.
Conclusion
Choosing a pet insurance policy to invest in can help you save money over the years as you care for your beloved furry family member. The trick is to find a plan that covers what you need but doesn't overdo it, so you don't end up paying too much for the coverage. Hopefully, you'll find that at least one option on this list meets your pet's unique healthcare needs and helps keep your budget balanced in the coming months and years.
See also:
---