10 Best Pet Insurance Companies in Nevada – 2023 Reviews & Top Picks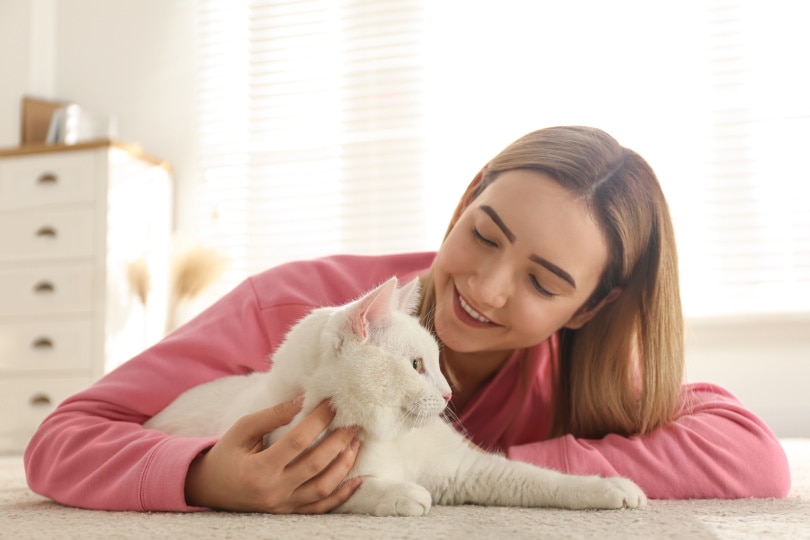 Residents of the Silver State love their pets, with 53.3% of households in Nevada1 owning at least one dog, cat, or other animal. However, owning a pet is more than just cuddling and playing fetch. It's also a serious financial commitment that becomes painfully clear during emergencies.
According to Preventive Vet2, here's the average cost of common vet procedures in the US:
ER visit: $100 to $200+
Basic blood test: $80 to $200+
Pain medication: $40 to $80+
Toxin Ingestion: $250 to $6000+
Emergency surgery: $1,500–$5,000+
Wound repair and treatment: $800 to $2,500+
Trauma from getting hit by a car: $250–$8,000+
And this excludes hospitalization, other meds, special diets, therapies, and more.
With pet insurance, you don't have to shoulder the full cost of medical treatments for your pet if something unexpected happens. You can use insurance to cover some or all of the expenses, depending on the plan you choose.
Below, we rounded up 10 of the best pet insurance plans for Nevada pet owners. We've included a breakdown of each plan's notable features and benefits, as well as some tips to help you make the right choice for your pet.

A Quick Comparison of Our Top Picks in 2023
Rating
Image
Product
Details

Best Overall

Spot Pet Insurance

Highly customizable plans
Option for unlimited coverage
Two wellness plan options
Click to Get Quote

Best Value

Lemonade Pet Insurance

Affordable plan
No lifetime limits
Only two days waiting period for accidents
Click to Get Quote

Trupanion Pet Insurance

Vet Direct Pay option
90% reimbursement
No payout limits
Click to Get Quote

Fetch Pet Insurance

Various discounts available
Generous, comprehensive policies
No limit on claims
Click to Get Quote

Pumpkin Pet Insurance

Comprehensive basic plans
Excellent coverage for puppies and kittens
14 days waiting period across all conditions
Click to Get Quote
The 10 Best Pet Insurance Providers in Nevada
1.

Spot Pet Insurance – Best Overall
Spot's incredible customizability makes it our best overall choice for pet insurance in Nevada.
Choose from a range of deductibles, from $100 to $1,000, and various reimbursement rates ranging from 70%, 80%, and up to 90%. You can tailor your coverage limits starting from $2,500 to $10,000, with the option for unlimited coverage.
Spot offers both accident-only and accident-and-illness plans, so you can choose the one that best fits your budget. Plus, its two levels of wellness coverage are great for owners who want to provide preventative care for their pets.
We also like how Spot insurance plans already include exam fees and microchipping, so you don't have to pay for those out of pocket. They do have a 14-day waiting period for accidents, and they do not offer direct pay. Unfortunately, there is no customer service available on weekends, which can be an issue for those who need urgent help beyond business hours.
Highly customizable plans
Option for unlimited coverage
Two wellness plan options
Exam fees and microchipping are covered
Direct pay not available
14-day waiting period for accident claims
---
2.

Lemonade Pet Insurance – Best Value
Lemonade Pet Insurance is our top pick when it comes to value. Lemonade only offers one accident-and-illness plan, and it's relatively inexpensive yet so comprehensive. You have the option to add wellness and special coverage to their existing plan. Doing so means you're also covered for behavioral conditions, dental illness, physical therapy, and exam fees.
There are no lifetime payout limits for Lemonade policyholders. Their waiting period for accidents is also lightning-fast at just two days.
Unfortunately, there's an upper age limit for new enrolments, so Lemonade may not be a practical option for older pets. Some users also report difficulties with customer service.
Affordable plan
No lifetime limits
Only two days waiting period for accidents
Age cap on new enrollees
Issues with customer service
---
3.

Trupanion Pet Insurance
Trupanion is one of the most trusted names in pet insurance and remains a solid choice for Nevada pet owners. We love their Vet Direct Pay option, which means Trupanion will pay your vet directly and you need to wait for reimbursement. The company has no payout limits, and you get 90% reimbursement for all covered vet bills.
Trupanion also allows users to enroll their pets from birth. And unlike most providers, Trupanion does not exclude bilateral conditions from coverage, and most claims are processed and completed in two days.
Still, expect to pay higher monthly premiums with Trupanion. There's also a waiting period of 30 days for illnesses and add-ons like behavioral or alternative care cost extra.
Vet Direct Pay option
90% reimbursement
No payout limits
Bilateral conditions covered
Quick payout process
High monthly premiums
Waiting period of 30 days for illnesses
---
4.

Fetch Pet Insurance

Fetch offers a comprehensive accident-and-illness policy, but only for cats and dogs. Their base policy already includes behavioral issues, exam fees, and medical boarding fees, which some providers don't cover or require you to pay extra for.
There's also no limit for the pet's condition or lifetime claims, and you can get a discount if you adopt a pet from a rescue/shelter or if you go claims-free.
The claims process can be pretty strict, though. For instance, you only have 48 hours from when you notice the first symptom to take your pet to the vet for coverage to apply. The waiting period for knee and hip dysplasia is also 6 months, which is one of the longest in the market.
Various discounts available
Generous, comprehensive policies
No limit on claims
Strict claim process
Long waiting period for knee and hip dysplasia
---
5.

Pumpkin Pet Insurance

Pumpkin's standard accident-and-illness coverage is great, but their care packs for puppies and kittens are what really sets them apart. The packs include a variety of preventive services, such as vaccinations and worming treatments, that are not available with other providers.
If you've already vaccinated your pet prior to getting them insured, Pumpkin will also reimburse you for up to four of those vaccines. Their waiting period is great as well; it's 14 days across the board, including knee issues and hip dysplasia.
On the other hand, Pumpkin doesn't offer accident-only plans, and their reimbursement levels are limited.
Comprehensive basic plans
Excellent coverage for puppies and kittens
14 days waiting period across all conditions
No accident-only plans
Limited reimbursement options
---
6.

Nationwide Pet Insurance
Most pet companies only cover dogs and cats, but Nationwide Pet Insurance takes it a step further and offers coverage for unconventional pets. Their Avian & Exotic Pet Plan applies to birds, small mammals like goats, and a variety of reptiles.
Their vet network is exceptional, too. Nationwide policyholders can visit any emergency care provider, specialist, or licensed vet anywhere in the world, plus access to a 24/7 vet helpline.
Unfortunately, they only offer one deductible option. At $250, it may be too high for some. Nationwide also has limited coverage for some common conditions and procedures, so be sure to check if you'll get enough for what you need.
Coverage for exotic pets
Access to any vet in the world
24/7 pet helpline
Single deductible option of $250
Limited coverage for some conditions and procedures
---
7.

Embrace Pet Insurance
The standard accident/illness coverage you can get from Embrace is excellent off the bat. Aside from covering illnesses and accidents, the policy also covers genetic and congenital conditions, prescription meds, dental trauma, exam fees, allergy testing, and more.
Their Healthy Pet Deductible Program is a winner, too. Regardless of what deductible you get, you'll automatically get $50 deducted from it for every year you don't make a claim.
What's more, Embrace also covers conditions that are pre-existing but have been cured or asymptomatic for at least a year before you start your policy.
The company also embraces senior pets. Most providers won't insure pets over 15 years old in any way, but you can protect them with accident-only insurance from Embrace.
Embrace doesn't offer wellness riders or an unlimited benefit option, so there are certain things that won't be covered.
Healthy Pet Deductible Program
May cover pre-existing conditions
Accident-only insurance for senior pets
Comprehensive coverage
No wellness riders
No unlimited benefit option
---
8.

Figo Pet Insurance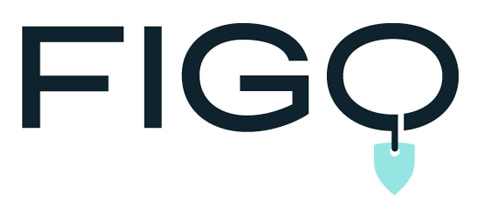 Figo offers some of the most flexible reimbursement levels among pet insurance providers in Nevada. You can go as low as 0% on your co-payment, meaning you won't have to pay anything out of pocket on claims. This does come with a higher premium, so weigh your options carefully.
Another great feature of Figo is their incredible one-day waiting period for accidents. Plus, the Pet Cloud app features comprehensive mobile support and allows you to track vet visits, submit claims, access their free 24/7 vet helpline, and more.
Figo does impose limits on hereditary conditions, and you'll need to pay extra for things like exam fees, which are already included in the base policy of other providers.
Flexible reimbursement levels
One-day waiting period for accidents
Pet Cloud app with mobile support
24/7 vet helpline
Hereditary condition limits
Exam fees not included in base policy
---
9.

Healthy Paws Pet Insurance

Healthy Paws Pet Insurance only insures cats and dogs with one available policy for both. But there are no limits to what you can claim, whether that's lifetime benefits, annual, or per incident.
Their mobile app also makes it a breeze to submit and process claims, most of which are completed in two days. Can't afford the vet bill upfront? Healthy Paws also offers direct-to-vet payment under certain conditions.
Do note that they don't offer any coverage for the behavioral therapy and very limited benefits for hip dysplasia. Owners of older dogs may also want to look elsewhere since they don't provide the same level of coverage for senior pets.
No claim limits
Mobile app for submitting claims
Direct-to-vet payment option
Fast processing times
No coverage for behavioral therapy
Limited benefits for hip dysplasia
Limitations on senior pet coverage
---
10.

ASPCA Pet Insurance

The American Society for the Prevention of Cruelty to Animals (ASPCA) offers three types of plans: accident-and-illness coverage, accident-only, and preventive care, complemented by some of the most affordable premiums in the market.
They also offer exceptional coverage for congenital and hereditary illnesses. Basically, regardless of how old your pet is when you enroll them, ASPCA will cover it as long as it's not a pre-diagnosed condition.
Their policy on curable pre-existing conditions are also outstanding, as they only require 180 days of symptom-free lapse before they start providing coverage. Other companies require you to wait a year or longer.
ASPCA's claims processing can make you think twice, however. It can take as long as 30 days, and you'll also be charged a transaction fee each time you make a monthly payment.
Three plan options
Affordable premiums
Exceptional coverage for hereditary/congenital conditions
Claims processing may take up to 30 days
Transaction fee for monthly payments

Buyer's Guide: How to Choose the Best Pet Insurance Plan in Nevada
While each pet insurance provide will have their own set of features, these five elements are some of the most critical:
Policy Coverage
Look as far ahead as possible when comparing pet insurance policies. Try to think of any and all issues your pet may face through the years.
Start by researching breed-related issues specific to your pet. Large breeds like German Shepherds, for example, are more prone to hip dysplasia or patellar luxation. Brachycephalic (flat-faced) breeds like Pugs and Persian cats are more prone to breathing problems, dental issues, and eye diseases. You'll want a policy that covers as much of these as possible.
Consider your pet's lifestyle as well. If they participate in high-risk activities like hunting or agility, they'll need greater coverage for surgeries, injuries, and illnesses. Do you plan on showing or breeding your pet? Features like prenatal checkups, theft coverage, and birthing assistance can also come in handy. Check the age limit as well. Some providers have no upper age limit, while others stop offering coverage at a certain age.
The policy exclusions also matter as much as the coverage. Read the fine print to make sure you're not buying a policy with too many loopholes, such as a cap on hereditary or congenital conditions.
Customer Service & Reputation
Luckily, pet owners are some of the most vocal demographics ever. It shouldn't take long to find out which companies are reputable and which ones to stay away from.
Read pet insurance reviews on review platforms like TrustPilot, BBB, Consumer Affairs, and Yelp. You can also join pet-related groups on Facebook for honest feedback from real users. User-led forums like Reddit and Quora can be amazing sources of information, too.
More than anything else, customer service should be a top priority. Look for providers with a live chat feature, 24/7 customer service, and social media accounts that you can reach out to in case of emergencies or issues. Others even have vets on call who can provide free advice as needed.
Additionally, observe how they respond to you from the first call. Are they pleasant and accommodating? Do they welcome questions and take the time to answer them? Do they seem knowledgeable on pet health topics? Their behavior when you're not a paying customer yet says a lot about what you can expect once you're locked in a contract.
Claim Repayment
It's always a good idea to read up on how claims are processed. Ask your insurer about their turnaround time and any documents you'll need to submit with each claim. Do they require vet reports? Are there any special instructions for filing via mail or online? How about emergency care out of network?
Next, find out what kind of reimbursement or settlement you can expect. Will they reimburse you the entire amount minus your deductible or just a percentage? How long will it take to get the money back? Do they pay vets directly, or do you have to pay out of pocket and get reimbursed later?
Pet insurance companies should have detailed information about their claims process on their websites. If not, give them a call and ask as many questions as you need to until you're satisfied.
Try to find a provider who is easy to work with and has a claims process that is transparent and straightforward. That way, you won't be surprised by any hidden paperwork or fees when it's time to make a claim.
Price of Policy
Calculate all of the costs before committing to a policy—not just premiums but also deductibles, co-pays, claim limits, add-ons, and other fees.
Don't just look at the price tag. You may find a seemingly inexpensive policy, but it might not cover as much as you think. Cheaper plans often have strict limits and more exclusions, so you may end up shouldering much of your pet's medical bills yourself.
That said, the more comprehensive the coverage, the higher the premiums. Don't be afraid to shop around and compare different policies in order to find a balance between coverage and cost that works for you.
Spend time looking for discounts and bundles, too. Many providers offer special deals for new customers, multiple-pet owners, and even members of certain organizations.
Remember to ask about additional benefits that can enhance your policy. Perks like pet travel assistance, lost pet recovery services, and rewards programs can all give you extra peace of mind and help make vet visits more affordable.
Plan Customization
Finally, look for insurers who allow you to tailor plans and pick coverages a la carte. Customization is key to getting the right coverage at a price that won't break the bank.
For one, see what kind of riders or add-ons they offer. Some providers let you add coverage for chronic and hereditary conditions, alternative treatments like acupuncture, and even end-of-life expenses. If your policy doesn't cover preventive care and you have a young animal, you can also look into dental and wellness riders.
You should also check if they have any age or breed restrictions, as well as limits on pre-existing conditions. These can be major deal-breakers, so clarify this with the provider before signing up for a policy.
You should also see if you can adjust your deductible or the annual limit of your policy as needed. What's their rule on canceling a policy and switching to a new one? Ask about the process and whether any fees will apply.
Don't be afraid to negotiate or ask for better terms. The provider is ultimately there to provide a service that you're paying for, so make sure it's exactly what you need.

FAQ
Are There Any Limits on When I Can Make a Claim?
Most policies have time limits on when claims can be made. Generally, the sooner you submit a claim after the incident in question, the easier it will be for your provider to process it. Ask your insurer about their policy's specific timeline and what will happen if you miss it.
Does My Policy Cover Prescription Medications?
It depends on your plan. Some policies include prescription medications, particularly for covered conditions. Others don't or will require you to pay extra for the coverage. Ask your insurer if there is a separate charge and what types of medications they cover.
Can I Insure an Old Pet?
You definitely can, and there are several options available. Companies that specialize in senior pet insurance may offer more comprehensive coverage and better rates than those tailored to younger animals. When shopping around, make sure to ask about age restrictions and any discounts they might offer for older pets.
Can I Insure More Than One Pet?
Yes! Most providers will offer multi-pet discounts if you insure multiple animals on the same policy.
What Does a Waiting Period Mean for Pet Insurance?
A waiting period is the amount of time you have to wait between signing up for a policy and being able to make a claim. During this time, any medical expenses incurred due to an illness or injury won't be covered by insurance. Most companies have waiting periods ranging from 14-30 days, but this can vary depending on the provider.
Do I Need to Take My Pet for Regular Check-Ups?
Most policies require you to take your pet in for regular checkups or preventive care visits in order for their coverage to remain valid. This benefits both you and your provider because preventive care can help catch any medical conditions early and reduce the costs of future treatments.
Having those records can also help your insurer verify the authenticity of any claims you make, which can fast-track the claims process.
Can I Cancel My Policy Anytime?
It depends, but expect to be charged a cancellation fee if you choose to do so. However, many companies also offer flexible plans that allow you to cancel or suspend your policy at any time without penalty.
What Kind of Animals Can I Insure?
Most policies will only cover cats and dogs. However, there are others who offer coverage for other common household pets like birds, reptiles, and small mammals.
Do I Have to Take My Pet to a Vet in the Network?
Again, it depends on your provider. Some will require you to only use vets in their network, while others are more flexible and allow you to choose any vet for care. If you often travel around or are considering relocating, ask your provider if they have any special considerations in place to ensure coverage no matter where you go.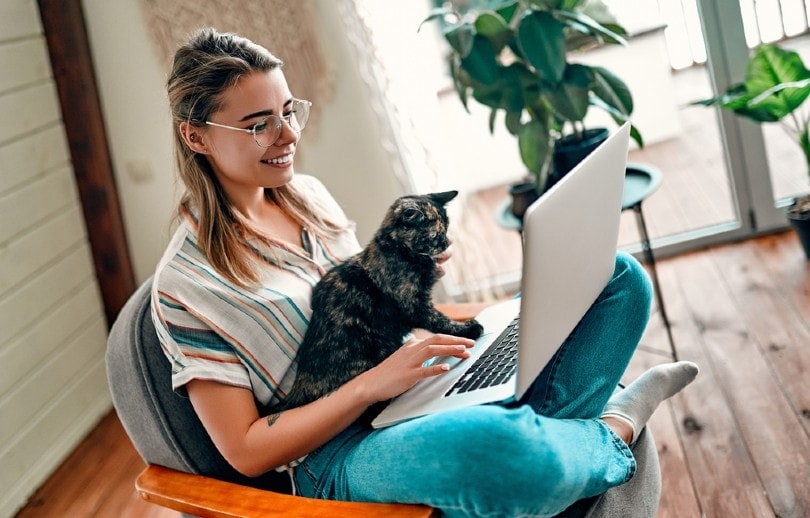 What the Users Say
Overall, many pet owners in Nevada seem to be happy with their decision to invest in pet insurance. They were quick to praise special features like mobile apps, on-call vet access, and online tools that make filing claims easy.
On the other hand, some customers were less than enthusiastic about their experiences. Common complaints include having claims denied due to small details in the policy, not getting the coverage they expected, and being on the hook for large deductibles. Lackluster customer service and slow response times were also mentioned.
But despite this, most people seemed to agree that pet insurance was worth the extra cost in the end.
Which Pet Insurance Provider Is Best for You?
The right provider will offer a balance of quality coverage, flexible policies, and cost-effective premiums. It will also depend on how well you understand your pet's needs, including potential issues related to their breed, age, and other considerations.
In general, it's always better to be over-prepared than not, so go for the most comprehensive coverage you can afford. Aside from doing your own research, seek recommendations from friends, family, and vets that you trust.
Once you've narrowed down your options, read the terms and conditions carefully. Don't be shy about asking questions or negotiating discounts if your budget is tight. That way, you can make an informed decision that best meets your and your pet's needs—now and in the future.

Conclusion
As part of the family, pets deserve the same level of care and protection that we give to our loved ones. Investing in pet insurance is an essential step toward ensuring their safety and well-being.
The good news is that there's no shortage of options for Nevada pet owners. As long as you're willing to put in the work, it's only a matter of time before you find the right policy.
Comb through the fine print and double-check all details about coverage, the claims process, customizations, and customer service before signing up for any plan. Don't be afraid to ask questions as many times as you need to.
At the end of the day, what matters is making sure your beloved companion is covered for whatever life throws their—and your—way. Good luck!
---