15 Best Pet Insurance Companies: 2023 Top Picks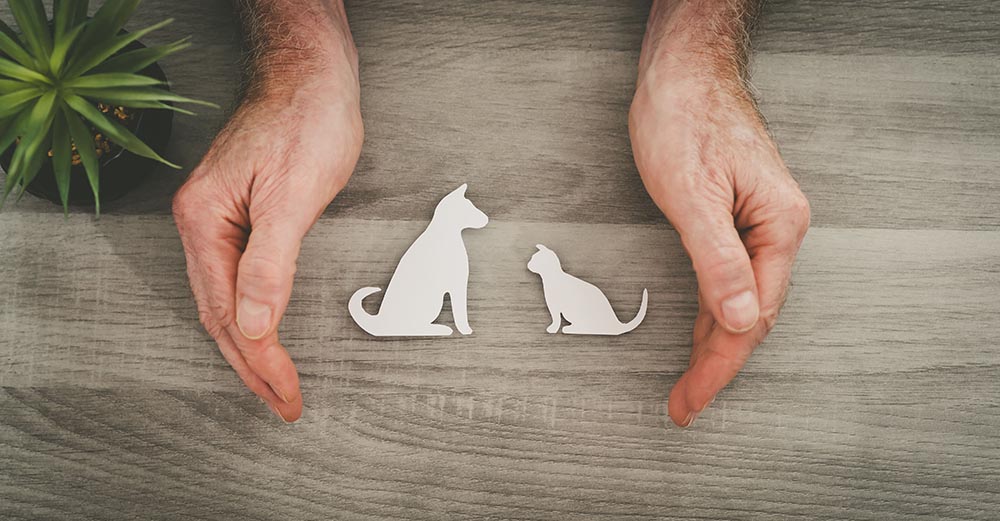 Owning a pet can be expensive: You have to buy food, accessories, and most importantly, toys.
What can really get you, though, are the unexpected vet bills. If your pet has a health emergency, getting them the treatment that they need can be unbelievably expensive. In some cases, you may have to choose between saving your pet's life and financial ruin.
It doesn't have to be that way, however. If you have pet insurance, you can be protected against gigantic vet bills — but only if you have a trustworthy provider. In these reviews, we take a look at the top pet insurance providers on the market today, so you can pick the one that's best for you and your best friend.

A Quick Look at Our Top Picks of 2023
Rating
Image
Product
Details

Best Overall

Trupanion Pet Insurance

No coverage limits
24/7 customer service
Can set your own deductible
Click to Get Quote

Most Affordable

Lemonade Pet Insurance

Business model lacks incentive to deny claims
Makes charitable donations with leftover money
Massive coverage limits
Click to Get Quote

Best for Comprehensive Coverage

Spot Pet Insurance

Range of deductible options
Offers wellness plans
No upper age limit or breed restrictions
Click to Get Quote

Best High-End

Nationwide Pet Insurance

Covers all sorts of animals
Wellness protection also included
Lifetime per-condition deductibles
Click to Get Quote

Best Dental Coverage

Embrace Pet Insurance

Covers many vet fees
Easy to handle claims online
Dental coverage included as part of standard policy
Click to Get Quote
The 15 Best Pet Insurance Providers
1.

Trupanion Pet Insurance — Best Overall
You may find another company that you like more than Trupanion, but you're unlikely to find one that makes the process so easy and simple.
The application process is incredibly quick, as you only have to fill out a single page. There's no need to worry about finding your pet's medical records, remembering its birthday, tracking down its mother's maiden name, or anything like that.
It has just one policy for both dogs and cats, and it covers hereditary and congenital conditions. There aren't any set limits for coverage either, so if your pet needs serious surgery, you'll be protected. You can even zero out your deductible.
Trupanion partners with many vets, allowing your doctor to bill it directly, saving you from a ton of paperwork and hassle (although if you do need to contact the company, it has around-the-clock customer service).
As you might expect from all of this, Trupanion isn't the cheapest provider out there, but its prices aren't exorbitant either. All in all, it adds up to the best pet insurance provider that we've come across so far.
Quick and easy application
Covers hereditary and congenital conditions
Many vets can bill company directly
24/7 customer service
No coverage limits
Can set your own deductible
Not the cheapest policy around
---
2.

Lemonade Pet Insurance — Most Affordable 
Lemonade is one of the newer pet insurance providers in the marketplace, as it entered the space after making successful forays into home and life insurance. In fact, it'll give you a 10% discount if you bundle your policies, so you may want to protect your pet and your pad at the same time.
Its business model is different from typical insurance companies. Instead of taking the money that's leftover after paying claims as profits (which incentivizes denying claims), it takes a flat fee and donates the rest to charity. In fact, you can even have some say in which charity your unused money goes to.
Lemonade is an excellent choice for owners of mixed breeds, as you don't need to list your animal's breed individually on the application. Instead, you can list it as a "mixed breed," so you may be able to get coverage for a dog that would otherwise be denied at other places.
The flip side of this is that you'll encounter occasional strange price hikes. For instance, long-haired dogs are more expensive to insure for some reason (possibly due to the price of shampoo?).
You'll find absolutely massive coverage limits at Lemonade, as it offers both $50,000 and $100,000 annual coverage limits. While that's not quite the same as unlimited coverage, it might as well be when you're talking about pets.
It offers narrower coverage than many other companies, though. Typical procedures that aren't covered include spaying/neutering and dental cleanings.
Lemonade has an interesting model, and it's definitely a company worth checking out if you are looking for a comprehensive yet inexpensive pet insurance plan.
Business model lacks incentive to deny claims
Makes charitable donations with leftover money
Good for mixed breeds
Massive coverage limits
Has odd price hikes
Doesn't cover many typical procedures
No unlimited coverage option
---
3.

Spot Pet Insurance — Best for Comprehensive Coverage
If you are looking a variety of services and coverage, Spot Pet Insurance might be the way to go. It offers plans for accident and illnesses as well as accident-only. You can also choose from gold and platinum preventative care packages that include special treatments like wellness exams and dental cleanings etc., not covered by most pet insurers. Preventative care claimed through Spot is free of any deductible charges, which is a major perk.
They offer two standard plans with deductibles ranging from $100-$1000 per year. Premiums are also customizable with certain plans. As long as your pet is 8 weeks of age, they are eligible for Spot Pet Insurance.
We also loved that there are no breed or age restrictions, and pre-existing conditions are not always exempt from coverage.
One downside, Spot does not offer directly billing so all treatments and service will require payment upfront and will be reimbursed once your claim is submitted.
Range of deductible options
Offers wellness plans
No upper age limit or breed restrictions
Coverage for cured pre-existing conditions
Does not do direct billing
Coverage only available to cats and dogs
---
4.

Nationwide Pet Insurance — Best High-End
Nationwide certainly isn't cheap, but you'll get plenty of value for your money, as it covers almost anything under the sun.
One of its biggest selling points is the fact that it has lifetime per-condition deductibles. This makes it a great choice for pets with chronic health conditions, as you won't have to keep dipping into your own pocket year after year.
It covers all sorts of pets as well, not just cats and dogs. You can protect your bird, hamster, reptile, and guinea pig — pretty much any animal that isn't venomous or endangered.
Every plan offers complete coverage, including wellness protection. Your pet will also be covered if they need parasite prevention, dental work, or hospitalization, so there's no need to worry if your animal is sick for any reason. Just take them to the vet, and let Nationwide worry about the cost.
Of course, you'll have your own costs to worry about every month, as its plans tend to be among the most expensive. It also doesn't offer much in the way of online services, so dealing with it can be a hassle.
The high monthly cost may make it hard to justify for all but the most at-risk animals. But if money's no object, then you'll be hard-pressed to find a better provider than Nationwide.
Lifetime per-condition deductibles
Covers all sorts of animals
Each plan offers comprehensive coverage
Wellness protection also included
Ideal for bets with chronic conditions
Very expensive
Limited online services available
---
5.

Embrace Pet Insurance — Best Dental Coverage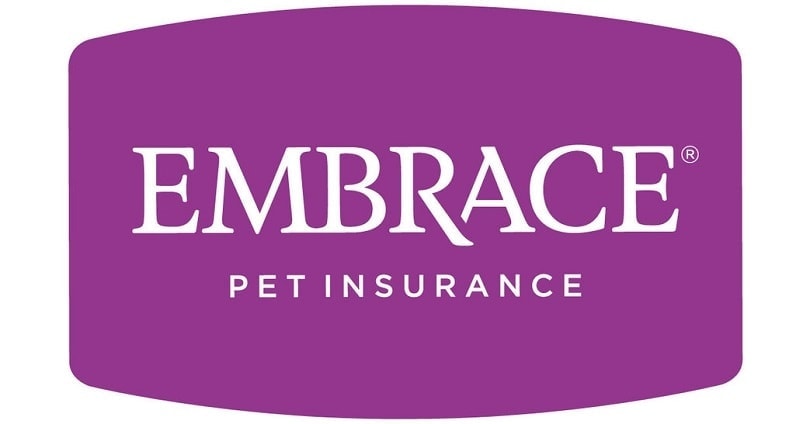 Dental issues are one of the most common health conditions found in pets, and they can be expensive to treat. What's worse, most insurances don't cover them as part of a standard policy — but Embrace does.
It offers $1,000 per policy per year for dental coverage, including extractions, root canals, and treating cracked or broken teeth.
It'll also cover many of your vet exam fees, which is something that you won't find in many other policies. However, it doesn't cover routine checkups or cleanings, so you'll need to add a wellness rider for that.
You'll also find shrinking deductibles as part of its coverage. If you don't file a claim, your deductible will decrease by $50 each year. It's not a huge thing, but it's nice to be rewarded for not using its services.
It makes it easy to handle all your claim-related business online, but it doesn't offer accident and illness coverage for pets older than 14, so you'll need to look elsewhere if you have a senior pet.
Embrace definitely handles dental care better than the competition, but it's not as good in other areas, which knocks it down a few pegs.
Dental coverage included as part of standard policy
Covers many vet fees
Deductible shrinks every year that you don't make a claim
Easy to handle claims online
Routine checkups and cleanings not covered
No accident or illness coverage for pets older than 14
---
6.

Healthy Paws Pet Insurance — Quickest Processing
If you hate getting caught in red tape while waiting for your claim to be processed, you should give Healthy Paws a try. It gets to 99% of its claims within two days, giving you the answers that you need as quickly as possible.
It helps that you can submit a claim in a variety of ways, including online, on the Healthy Paws mobile app, or even via an old-fashioned fax machine. The prices are also reasonable, with no limit to the number of claims that you can make.
Healthy Paws covers emergency and specialty care services, allowing you to visit any emergency vet without fear. It'll even spring for your prescriptions.
There's no cap on payouts, so if something goes catastrophically wrong, you should be fine. It also offers unlimited annual benefits.
There are clear drawbacks to its service, however. It doesn't have a wellness plan, and it doesn't cover pre-existing conditions. You'll also have to deal with considerable age restrictions.
Healthy Paws is a great choice for younger pets, as it will make sure that you get your money as quickly as possible. If you have an older animal, though, you may have trouble getting paid at all.
Easy to submit claims
Most claims processed within 2 days
Covers emergency and specialty care
No cap on payouts or annual benefits
No wellness plan
Won't cover pre-existing conditions
Severe age restrictions
---
7.

Figo Pet Insurance — Best High-Tech Coverage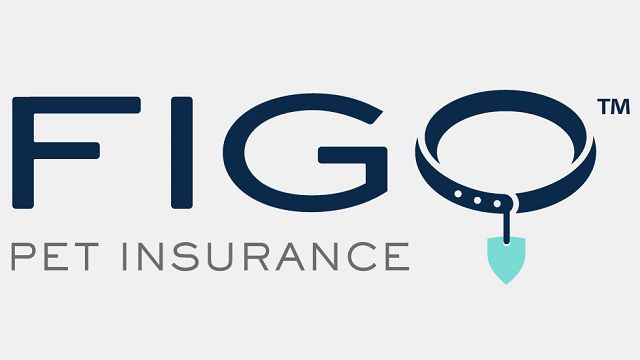 Figo has an interesting plan for keeping costs down: It discourages you from seeing vets at all.
That's not to say that you have to sacrifice your pet's health to save money. Instead, it encourages you to use its app to speak to one of its vets, whom you can access at any time of day.
That won't help you much if your dog needs emergency surgery, but for basic checkups and routine questions, it's extremely convenient. It also covers things like acupuncture and chiropractic care.
The app lets you store all your pet's medical records, so if something happens when you're out of town, you can get a new vet up to speed in seconds.
Not only that, but the app will also connect you with other pet-related services in your area, including stores, parks, and pet-friendly restaurants. It'll even connect you with like-minded owners if you like.
In its quest to save money, though, Figo has both annual and lifetime coverage limits. If your pet has a really bad year, it may not support you when you need it most.
It also encourages an enrollment exam, which can be a pain, and it doesn't cover exam fees, so you'll have to pay out of pocket for that.
Figo's reliance on technology makes it one of the most exciting and convenient insurance companies out there, but it still has a ways to go to become king of the mountain.
Can talk to vets via its app 24/7
App also stores medical records and connects you with other local services
Acupuncture and chiropractic care included
App can be used as networking tool
Policies include annual and lifetime coverage limits
Enrollment exam encouraged
Exam fees not covered
---
8.

GEICO Pet Insurance — Easiest to Customize

Given that GEICO is one of the biggest names in any kind of insurance, you can expect reliable service and competitive rates when it comes to your pet.
However, it doesn't actually service its own pet insurance policies — Embrace does. GEICO still has its own policies and procedures, of course, but Embrace will do the heavy lifting.
It allows you to customize your coverage to ensure that it will work for you, with several pricing tiers and three wellness options to choose from. Regardless of your budget, you can likely find a policy that you can handle here.
One of its biggest selling points is all the discounts that it offers. You can get money knocked off for a variety of reasons, including spaying or neutering your pet or enrolling additional animals.
Given all the flexibility it has, it's interesting to note some of the features that you won't find at GEICO. These include things like unlimited annual benefits or $0 deductibles.
GEICO has interesting options that put its services within reach for just about everyone, but it also has serious shortcomings that may cause you to look elsewhere.
Easy to customize coverage
Able to work with a variety of budgets
Three wellness options to choose from
Discounts available
Claims serviced by Embrace
No unlimited annual benefits
Lacks $0 deductible option
---
9.

ASPCA – Best for Multiple Pets

Picking the least expensive pet insurance company is a difficult task, as there are so many variables to consider. It's unlikely that one company will always have the best rates (and if it did, that may not be a company that you'd trust).
The ASPCA is one of the most competitive providers, though, as well as being highly trustworthy.
It's especially good for households with multiple pets, as you get a 10% discount on each subsequent animal on your policy. There's no network either, so you can visit any vet you like.
It covers accidents, illnesses, and behavioral issues and will even compensate you if you decide to pursue certain alternative therapies. If you want to save money, though, you can opt for accident-only coverage (or if price isn't a huge issue, you can add wellness riders).
While it's an excellent company overall, the ASPCA isn't without its flaws. It takes a fair amount of time to get reimbursed, and you don't have the option to buy unlimited coverage. But if you're just looking to buy quality coverage at a great price, it's hard to beat.
Good value for the price
Excellent for multi-pet households
Can visit any vet
Covers alternative therapies
Accident-only coverage available
No unlimited coverage possibility
Takes a long time to get reimbursed
---
10.

Progressive Pet Insurance — Best Flexible Budget Options

Progressive is another major insurance company, but its pet insurance options are mainly geared toward keeping costs low than adding bells and whistles.
You can get policies for as little as a buck per day; while that will limit the amount that you're reimbursed, it does allow you to protect your pet without breaking the bank. Its annual coverage limits can be low in some cases as well.
Those low prices also mean you can create flexible policies. You can be protected against just accidents, accidents and wellness, or much more. It's easy to pile on protection, but you can also strip a policy down to the bare bones as well.
Progressive also offers flat-rate plans. These are a little pricier, but they won't get more expensive as your pet ages. It also has a variety of available discounts.
Like GEICO, though, Progressive's pet insurance is administered by Pets Best, so you'll have a little more red tape to cut through. That may also explain why you can't bundle your pet insurance with other Progressive policies.
Progressive isn't a high-end provider, but if you're looking for both options and the ability to save a few bucks, it's definitely worth a look.
Prices as low as $1 per day
Can create flexible policies
Flat-rate plans available
Discounts available
Annual limits are low
Policies administered by third party
Can't bundle with other Progressive policies
---
11.

Pumpkin Pet Insurance — Best for Preventative Care
Like Lemonade, Pumpkin is trying to change the way that we handle insurance. It places a premium on preventative care, with the idea that keeping your pet healthy will reduce healthcare costs in the long run.
However, it may raise your rates if you're not as serious about your animal's health as it is. It'll ask questions about their lifestyle, so if you don't take care of your pet, it'll charge you more.
This focus on preventative care also means Pumpkin will pay for annual checkups, vaccines, and other routine care. It'll even remind you of when it's time for those appointments, making you less likely to miss them.
You won't need an exam to enroll, though, saving you at least one chore (and increasing the odds that your pet will get accepted for coverage).
It accepts certain pre-existing conditions, but only if they're curable and your pet has been symptom-free for 6 months or more. That makes Pumpkin a poor choice for animals with chronic problems. It also only covers dogs and cats.
If your pet is fairly healthy — and you want them to stay that way — then Pumpkin is an excellent choice. Those who already have issues will need to find another provider, though.
Excellent for providing preventative care
Covers annual checkups and most vaccines
Issues periodic health reminders
No enrollment exam necessary
Strict regarding pre-existing conditions
Will penalize you for not taking care of your pet
Only accepts cats and dogs
---
12.

AKC Pet Insurance — Best for Puppies
Given that dogs are its entire reason for existing, you'd expect the AKC to have a quality pet insurance offering — and you'd be right. It's especially good for existing members of the AKC, as it offers discounts and automatic enrollments for registered puppies.
Puppies will have the best experience with its coverage, in fact, as older pets have limited protection options. Puppies, on the other hand, can enjoy a 30-day free trial, and AKC members get an additional 30 days for free after registering one of its purebred pups.
Its base plan is affordable but it's also quite basic. If you want anything approaching comprehensive coverage, you'll have to add on a few of its riders. Not only does this drive up the price, but it also makes things more complicated.
Those riders do give you plenty of freedom for customizing your coverage, though, and it offers discounts for multiple pets.
If you just brought home a puppy (especially if they have premium bloodlines), then AKC's pet insurance is worth exploring. The older your pet gets, though, the less attractive its coverage becomes.
Excellent for puppies
30-day free trial available
AKC members get 1 month free
Multi-pet discount
Offers little protection for older pets
Plans are complicated
Basic plan doesn't cover much
---
13.

Hartville Pet Insurance — Best for Senior Pets
Owners of older pets will appreciate the fact that Hartville doesn't have any age limits on its coverage, and it also offers flat-rate policies, so your senior animal won't be penalized for being a senior animal.
You'll pay higher premiums for this, of course, but it's better than having an unprotected pet, especially for expensive treatments that can occur later in life.
You can reduce your out-of-pocket costs by opting for accident-only protection, only leaving you exposed to illnesses and other chronic conditions. Be aware, though, that it often takes a long time to pay out for injuries, so you may need to stretch a few paychecks before you get reimbursed.
Hartville allows you to test drive its coverage with a 30-day free trial, so you can see if its policies would be a good fit before signing up for continuing protection.
It's odd that given its focus on older pets, Hartville doesn't offer much in the way of preventative care coverage. Maybe it figures that the higher premiums are all it needs to protect itself.
Hartville may not be the best overall insurance that we've found, but if your little buddy is getting up there in years, it may be the perfect fit.
No age limits on coverage
Flat-rate policies available
Can opt for accident-only protection
30-day free trial
Takes a long time to get paid
Pricey premiums
Little in the way of preventative care coverage
---
14.

USAA Pet Insurance — Best for Service Members
Owning a pet while you're actively enlisted in the military isn't easy, as you could be expected to relocate at a moment's notice. USAA helps take some of the stress out of pet ownership for service members by giving you flexible, reliable coverage.
You can visit any licensed vet in the world with its coverage, so regardless of whether you're stationed in Albuquerque or Abu Dhabi, your furry friend will be safe. It makes sure you won't get raked over the coals every month either, as it offers discounts up to 25% on its coverage.
USAA offers some coverage for pre-existing conditions, provided that your pet has been symptom-free for at least a year. Also, if something comes up during the screening process that it won't cover in the future, it allows you to opt-out and get your money back.
The policies are reserved for military members, of course, and it doesn't have an unlimited benefit option. You may have to wait a while for your claim to be processed as well.
If you qualify, USAA is one of the best and most reliable pet insurance providers that you'll find anywhere. It's not an option for most people, though, which is why we can't recommend it more strongly.
Allows you to visit any vet in the world
Discounts up to 25% are available
Can opt-out during screening if something won't be covered
Some protection for pre-existing conditions
Reserved for military members
No unlimited benefit option
Takes time to process claims
---
15.

Bivvy Pet Insurance — Best One-Size-Fits-All Coverage

You don't have to do much thinking when signing up for Bivvy. It offers one single plan at one single price, so you don't need to get out a calculator to figure out what you can afford.
While the price — $15 per month — is reasonable, you won't get as much bang for your buck as you would with other policies. It only covers a few thousand dollars per year, so if you have a particularly bad 12 months, you could be on the hook for most of the expenses.
Not everyone can sign up for it either, as it's not yet available in all 50 states. It also has a 14-day waiting period for accidents and a 30-day waiting period for illnesses.
Bivvy doesn't have any breed or age restrictions, though, so you can sign up any animal that you want. You can also get orthodontic coverage for your pooch (up to a point, of course).
Given its limitations, it's hard to say that Bivvy is better than any of the other companies on this list. If you just want some sort of coverage, though, and you don't want to spend much time or money on it, Bivvy is a convenient option that has its uses.
Simple and easy
Low monthly cost
No age or breed restrictions
Orthodontic coverage for dogs available
Not available in all states
Only covers a few thousand dollars per year
Long waiting periods on illnesses and accidents

Buyer's Guide: Choosing the Best Pet Insurance Plan
What to Look For in Pet Insurance
There's so much that goes into picking a pet insurance provider, and it can sometimes be difficult to compare them on an apples-to-apples basis. With that in mind, we've laid out our ranking criteria so you can see for yourself how we reached the conclusions that we did.
Pet Insurance Policy Coverage
This is the biggest criterion, as you might expect. The things that are covered — and how much they cost — vary wildly from provider to provider, and unless you read your policy carefully, you may be in for a rude surprise when the vet bill comes due.
Our highest-ranking providers offered a wide range of protection at competitive prices. However, you may find other providers that are cheaper but offer less coverage or that protect against more mishaps but for a higher price. Ultimately, the best coverage is a personal decision, and it all comes down to what you can afford and how much risk you can stomach.
As a general rule, we prioritized companies that offered a wide variety of choices. Those who allowed for unlimited benefits also got bonus points. We rewarded any provider that incentivized preventative care and included dental protection.
We also liked companies that allowed you to customize your coverage as much as possible. While one-size-fits-all policies are convenient, they rarely fit most pets, let alone all of them. We assume that you know your pet and their needs better than any insurance company, and we like to see organizations that let you take the lead in crafting their care.
The final piece of the puzzle was pre-existing and hereditary condition coverage. These are not standard, and many companies won't offer them at any price. As a result, those who would accept high-risk pets were boosted in the rankings, even if they charged higher prices.
Pet Insurance Customer Service & Reputation
Pet insurance is a relatively young industry, and while there are established players already setting up shop, you'll also find plenty of new companies cropping up. Some of these are innovative and exciting, and we expect them to shake up the industry for years to come. Others, meanwhile, are just plain shady.
That's why we factored reputation into our rankings. After all, the last thing that you want is a company that takes your monthly payments for years and then disappears when you finally need it to hold up its end of the bargain.
Customer service was important for the same reason. It's incredibly stressful when your pet is sick or injured, and you want an insurance company that will make it as easy as possible for you to get paid on time.
Given that it's the 21st century, we rewarded companies that gave you a variety of ways to communicate with it. You don't always want to talk to a real person, so having online options is a good thing, and those who had high-quality apps scored highly here. Then again, sometimes you need the human touch, so those with readily accessible customer service representatives were also rewarded.
Pet Insurance Claim Repayment
Claim repayment falls under company reputation to some extent. However, if a company has a reputation for stiffing customers, it was excluded from our rankings regardless of its other merits.
When taking into account repayments, we looked at how quick and easy it was to get your money from the provider. This is one area where even the established providers varied greatly, with some paying you almost instantly and others taking as long as a month to cut a check.
One of the more exciting features that some companies offer is the option of paying your vet directly, so you never have to worry about coming up with any money at all. The organizations that offered this service were given bonus points.
If a company was reliable and had other selling points (like plan variety or budget-friendliness), then we didn't penalize it too much for taking a week or two to pay out. Still, we tried to reward those who were prompt as much as possible when assembling the rankings.
Pet Insurance Price of Policy
When comparing prices, cheaper is obviously better — usually, at least. There's also a "too good to be true" level of cheap, as well as plans that are cheap because they don't really cover anything.
At the end of the day, we tried to rank according to the bang for the buck. That means the highest-ranking companies aren't necessarily the cheapest on a monthly basis, but they give you excellent coverage at fair prices.
It's simple economics: You can't expect to get covered for everything under the sun and pay bargain-basement prices. Treatments cost money, after all, and vets like to get paid for their services. As long as the rates were fair and in line with what other providers were offering, we were satisfied.
Pet Insurance Plan Customization
Customization options were factored into the rankings, but they were the least significant of these factors. While it's nice to get a custom-made plan for your pet, it's not essential, especially if other providers will cover the things that you're likely to need.
However, those that offered little to no customization options were penalized, especially if they did things like locking you into high rates for older pets. The one exception to this rule is if they offered one-size-fits-all plans, in which case we figured that the added convenience canceled out the lack of flexibility.

FAQ: Best Pet Insurance
Can I Get Pet Insurance Outside the U.S.?
Yes, pet insurance is available outside the United States, but you may be dealing with different companies than those listed here. You should always check to see what's available in your area before signing up for a policy with any provider.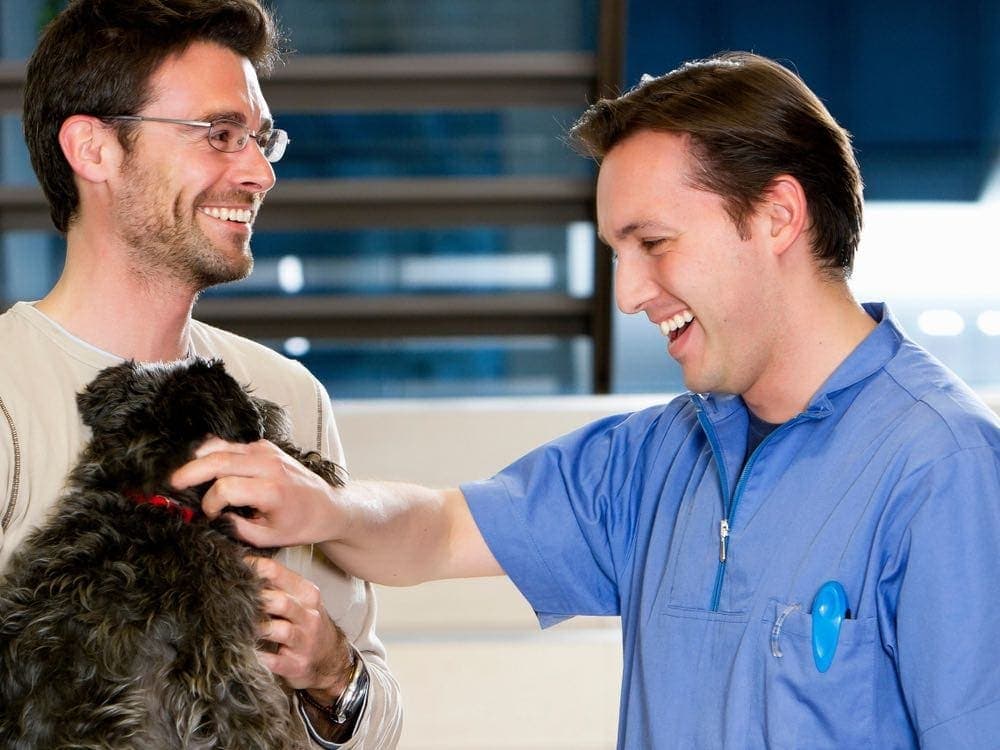 What If My Insurance Company Is Not Listed in Your Reviews?
These rankings are a reflection of the best providers that we found at the time of our reviews. However, the pet insurance space is dynamic, and new providers are constantly cropping up, while established ones tweak their offerings. As a result, there may deserving companies that were left off these rankings that will show up when the list is updated in the future.
Also, everyone's experience is different, and these rankings reflect the average user experience. If you're happy with your insurance provider, you should stick with it. Your experience may be different (and better) than those that other people have had.
Which Pet Insurance Provider Has the Best Consumer Reviews?
This is an extremely difficult question to answer. It all depends on where you look and whether you trust the reviews that you find.
We combed through a variety of different review sites and forums to find out what people are saying about the various providers. You'll find good and bad experiences with any company, of course, so we looked at which companies had the most good reviews, as well as the best ratio of good to bad reviews. We also looked at the substance of those reviews, giving weight to positive reviews that mentioned our ranking factors.
At the end of the day, you'll find good reviews for any of the companies represented on this list, but our top picks are our top picks for a reason.
What Is the Best and Most Affordable Pet Insurance?
This is another tough question. Generally speaking, the best won't be the most affordable and vice versa.
Our top picks offer the best value, so we recommend that you start there (specifically with either Trupanion, ASPCA, or Nationwide). Beyond that, we've also included categories for budget-friendliness and high-end coverage, so you can choose between best and most affordable if you like.
Which Pet Insurance Provider Is Best for You?
It's impossible for us to tell you which provider is best for you and your pet. Our rankings are assembled in such a way as to list those most likely to work for you first, but your situation may be such that you'd do better with a lower-ranked provider than one of our top choices.
We recommend taking inventory of what your pet is likely to need and what you're willing to spend before you start shopping. This information will help you find the company that serves your interests the best, allowing you to get the most bang for your buck.
All that being said, though, let us reiterate: Our top choices earned their spots. If you have no idea where to start, those are the companies that we'd recommend looking at first.

Conclusion: Best Pet Insurance
Choosing a quality pet insurance provider isn't easy; it's hard enough to choose a policy that's right for you, so finding a good company makes things even more difficult.
The providers on this list all have long track records of being dependable, and we've included enough variety that you should be able to find one that suits your specific needs.
Regardless of which one you pick, the important thing is that your pet will be protected in the event of a catastrophe. After all, the most important decision involved in pet insurance is the one that it may save you from having to make.
Related Read:
---