10 Best Purina Dog Foods – 2023 Reviews & Top Picks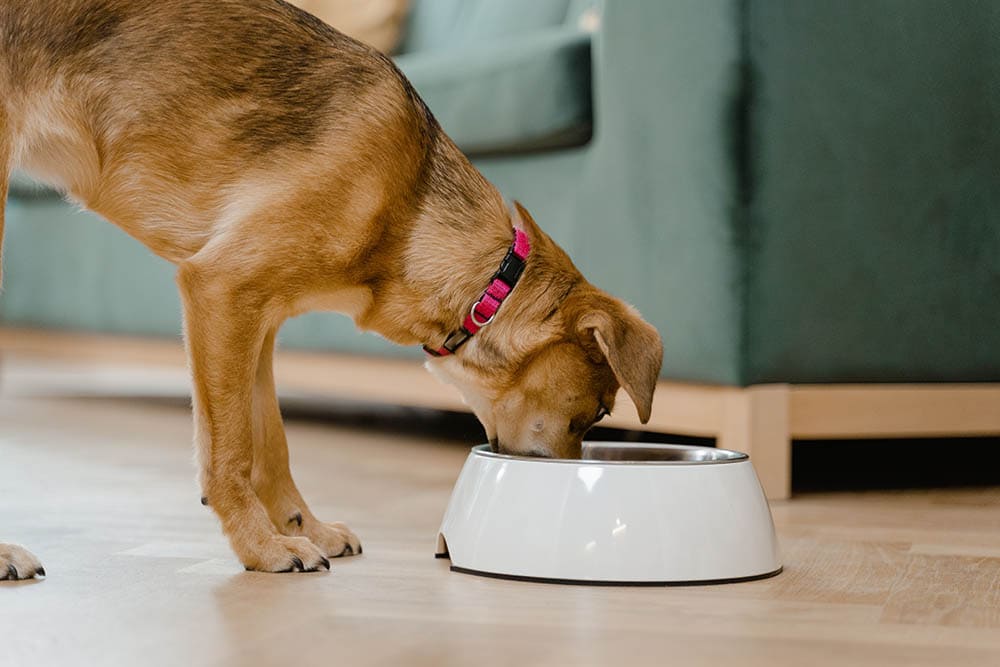 It's no secret that Purina is one of the most pet owner-approved and trusted dog food brands on the market today. Because of their ever-expanding dietary selections, it can be difficult to swim through their product lists to find the perfect meal for your four-legged companion.
On the Purina main site, they have a comprehensive look into the various types of offered products so you can see just how far they extend and how much nutrition coverage they provide.
Because they have so many to offer, we did the hard work for you by ranking their best food from one to ten. We tried them out and wrote reviews to let you know what's good and what's not so good, so your job in purchasing is a breeze.

A Quick Look at our Favorite Picks of 2023
Rating
Image
Product
Details

Best Overall

Purina ONE SmartBlend

Dry kibble
soft meat combo
Dual-defense antioxidant
No fillers
Check Price

Best Value

Purina Dog Chow

Cleans teeth
Real beef
Affordable
Check Price

Premium Choice

Purina Healthy Weight

Whole proteins
Weight control
Fruits and veggies
Check Price

Best for Puppies

Purina Pro Plan Puppy

Available for all breed sizes
DHA-enhanced
Nutrient-rich
Check Price

Purina Pro Plan SAVOR

Real meat bits
Prebiotics and probiotics
Whole proteins
Check Price
The 10 Best Purina Dog Foods
1.

Purina ONE Adult Dog Food – Best Overall
Our top pick is Purina ONE SmartBlend Natural Adult Dry Dog Food, which we think is the smartest overall dinner choice for your dog. It comes in both chicken and rice or lamb and rice—depending on your pooch's preference. We reviewed the 16-pound bag, but you can also order it in larger or smaller quantities, depending on your needs.
This food provides a combination of crunchy kibble and soft meaty pieces, which dogs seem to go crazy over. It's for adult dogs of all breed sizes, so once your dog reaches maturity, you won't have to switch out food again for several years. There are no fillers here, either, making it a healthy choice without all the extra additives just to take up space.
It has a dual-defense antioxidant additive to help support your dog's immune system. Plus, it's very rich in healthy proteins, making it excellent for bone, skin, and coat. Keep in mind, this isn't grain-free dog food. So, if your pup is sensitive to grain, this won't work for them, unfortunately. However, we still think that this is one of the best Purina dog foods on the market.
Dry kibble, soft meat combo
Two flavors
Dual-defense antioxidant
No fillers
---
2.

Purina Dog Chow Adult Dog Food – Best Value
If you want to keep the dog food within a friendly budget, the Purina Dog Chow Adult Dry Dog Food is the best Purina dog food for the money. This is recommended for adult dogs only, providing balanced nutrition. It comes in larger bags as well, so you are able to order the amount your dog will need.
The main protein source is real beef. It also comes complete with essential vitamins, minerals, and immune support. This is dry kibble without the meaty pieces, but it will help to clean your dog's teeth as they eat to keep their dental health up to par.
Some dogs may be sensitive to some of the ingredients in the bag. Be sure to look over the list properly before ordering. This can cause hot spots, skin allergies, or diarrhea if you have a pooch that's allergy-prone. With all that said, we think this is the best Purina Dog Food for the money.
Cleans teeth
Real beef
Larger sizes
Affordable
---
3.

Purina Beneful Healthy Weight Dog Food – Premium Choice
If you're open to higher prices to get optimal quality, Purina Beneful Healthy Weight Dry Dog Food is our premium selection. This dog food helps your adult dog keep their weight levels under control while still providing them with adequate and wholesome nutrition.
Poultry or fish is listed as the number one ingredient to be sure your dog is getting whole proteins. It's packed with essential fruits and vegetables, providing proper doses of important vitamins and minerals. It does contain animal byproducts, so if your dog is sensitive to this, do be careful before purchase.
As with the other selections, this isn't grain-free and does contain some allergy triggers. So, if you have a sensitive pooch, Purina has Beneful healthy Weight options that reduce or eliminate these problem ingredients from their diet.
Whole proteins
Weight control
Fruits and veggies
Expensive
Not for sensitive dogs
---
4.

Purina Pro Plan Puppy Food – Best For Puppies
Puppies need a bit extra in terms of nutrition. So, if you have a growing guy or gal, Purina Pro Plan Dry Puppy Food is packed with all the good stuff they need to thrive. This dog food is a bit more expensive than traditional puppy chows, but it is very worth it for them to have ensured dietary health.
You can select the size of your puppy's breed. So, if they will be a large or small breed, you can choose this. You have the choice of lamb or chicken as the main protein source. You can also buy the size of the bag you will need to last you. This is full of nutrient-rich additives to support various developmental stages.
It has added DHA for appropriate brain development. It's suitable for puppies up to a year old. So, if you want the first several months of their lives to be of top-notch health, this is a wise pick. Because most puppies haven't been through food trials of any kind, there is always a chance of your puppy reacting adversely to ingredients in this food.
All in all, we think that this is the best Purina puppy food on the market.
Available for all breed sizes
DHA-enhanced
Nutrient-rich
---
5.

Purina SAVOR Adult Dry Dog Food
We couldn't go without mentioning the Purina Pro Plan SAVOR Adult Dry Dog Food. This is much like the puppy chow but specially formulated for adult dogs. We reviewed the SAVOR salmon and rice flavor, but it has various flavor choices and bag sizes.
This dog food, like our number one, has real, soft meat pieces in addition to the dry kibble. It makes the flavor robust, which will encourage your dog to eat. It has prebiotics, probiotics, real whole proteins, and fatty acids for well-rounded health.
Due to food sensitivities, this brand may not be the best for all dogs. It can trigger allergic reactions, potentially causing stomach upset or diarrhea. Be aware of the ingredients inside before purchasing to avoid any hassle.
Real meat bits
Prebiotics and probiotics
Whole proteins
---
6.

Purina ONE True Instinct Adult Dry Dog Food
The Purina ONE SmartBlend Natural Adult Dry Dog Food is a healthy addition to the list. Once again, real meat is the first ingredient. You can decide between beef or turkey and venison—which is based purely on preference.
There are no poultry byproducts in this particular food. 30% protein is pretty impressive, giving your dog more than optimal nutrients for muscles and bone support. To top it off, this is our first grain-free food on the list. So, if you have a dog that is sensitive to grain or animal byproducts, they are safe with this food.
Be aware that because of the real meat pieces in the food, it can attract bugs or pantry moths. If you order and have this product shipped from a warehouse, it could potentially come contaminated with these pests. Mold is another risk, depending on how it was packaged before shipment.
Real meat pieces
High protein
Grain-free
---
7.

Purina Beyond Superfood Adult Dry Dog Food
The Purina Beyond Natural Adult Dry Dog Food may be worth your consideration. It is a superfood blend, meaning it's packed with antioxidants, fatty acids, and other extremely beneficial additives that can give your dog a power-packed diet.
This food selection is free of any corn, wheat, or soy. It has no poultry byproduct or artificial ingredients. When it comes to animals with food sensitivities, this can be a very suitable choice that is safe and mild in the belly.
Even though the recipe has sensitive dogs in mind, it may not be for every pooch. The fishy smell may turn up a few noses, and it may cause loose stool. Be mindful and watch your dog's bathroom habits after to ensure it is the right diet for them.
Grain-free
No byproduct
Superfood packed
Could cause diarrhea
May not enjoy the fishy taste
---
8.

Purina Pro SAVOR Canned Wet Dog Food
If you're concerned with hydration or would like a wet food to pair with kibble, Purina Pro Plan SAVOR Adult Canned Wet Dog Food is a terrific choice. Dogs who have dental issues may benefit from wet food if they have trouble chewing. However, remember to brush their teeth regularly, as wet food does not self-clean like dry kibble.
There are plenty of tasty selections to choose from, so you can get the flavor your pooch adores most. And this is also helpful if they are sensitive to specific animal proteins. It has well-balanced ingredients perfect for adult dogs.
While wet dog food is likely to appeal to your dog's taste buds because of the robust flavors, be careful if you are transitioning. Wet dog food may cause diarrhea. Also, wet food may not be as easy to ration, so it may not stretch your dollar as much as dry kibble.
Easy to eat
Can be used in combination with kibble
Multiple flavors
May cause diarrhea
May cause dental decay if you don't brush
May end up being more expensive
---
9.

Purina Moist & Meaty Wet Dog Food
While this isn't the best on the list, it's still worth mentioning. The Purina Moist & Meaty Wet Dog Food may just be your pooch's taste pick. They prepackage the food into individualized zip bags. They can be used as a solo food, a treat, or in combination with another kibble.
It has a soft texture and can dry out quite easily, so the seals come in handy. It's a very good alternative to dry kibble if your dog isn't doing very well with hard food anymore. This can happen because of age. However, on the opposite side, if your dog eats soft foods and dental care is neglected, it can cause good teeth to go bad over time.
The flavor may not be for every dog. Some dogs may love it while others may be a bit picky about the taste. So, your best bet may be to start small to check for your dog's approval first. It may not be for all food sensitivities either, so be sure to double-check ingredients.
In zip pouches for freshness
Can be used as treat or food topper
Can dry out easily
Dogs may not like the taste
Possible allergy triggers
---
10.

Purina Puppy Chow Dry Puppy Food
The Purina Puppy Chow Dry Puppy Food is another great selection for puppies, but maybe not as good as the first. It's a completely balanced diet specially made for puppies, but it doesn't offer the same developmental benefits in nutrition. It's not grain or byproduct-free, so it may trigger sensitivities you aren't aware your dog has.
This selection is made to be highly digestible. However, there may not be enough fiber in the content, causing potential constipation. Unlike the other puppy chow, this food can be given up to two years for dogs.
The proteins int his food may not be as high quality as others, so if you want a highly nutritious food, the other puppy chow on our list may serve better. This also contains wheat and soy, which can be bad for your growing pup. If you are on a budget, this is the less expensive option.
Less expensive
Give up to two years
Not grain-free
Could constipate
Proteins aren't as high quality

Buyer's Guide –  Choosing the Best Purina Dog Food
The Purina brand has been around since 1894, happily serving the dietary needs of your canine companions. They have developed quite a vast selection to cater to dogs who have health issues, allergy sensitivities, or taste preferences. They can be quite middle-of-the-road in terms of price, going on both sides of the expense chart depending on the content.
When selecting the food you will be serving to your dog, you're probably riddled with questions on what will work best. Purina has recipes for all walks of life— you simply need to know what areas to check out before rushing into a decision. Keeping your pet food the same is crucial so you can eliminate potential irritants in ingredients and not have to deal with side effects of diet changes.
Life Stages
Just like humans, dogs require different amounts of nutrition as they grow. Puppies require a high volume of fiber, protein, and fats to fuel their growing bodies properly. Adults need maintenance diets tailored to suit their unique dietary needs. Seniors need nutrition to aid in bone health and weight control.
Purina has foods for every stage of life, depending on what your dog needs to thrive.
Breed Sizes
It may not seem like it would matter, but purchasing food for your adult dog based on their breed size is a thing. Certain breeds require different levels of nutrients over others. With various physical issues that can plague individual-sized dogs, getting a food that is formulated with them in mind can bring solace.
Purina has a variety of tastes for different palettes in small, medium, large and giant breeds.
Food Sensitivities
Like it or not, there are some things your dog just may not be able to digest. With so many additives in dog food to preserve the food, it can be hard to find a trigger initially. Once you undergo food trials by trying out different foods, you should eventually be able to pinpoint your dog's allergy. Many dogs are sensitive to dairy, grain, soy, specific proteins, eggs, or dyes.
Purina has a vast selection of simple ingredient foods that will go easy on your dog's belly. There is a solution for just about every food allergy there is to solve your dilemma and get your dog back to a healthy state of living.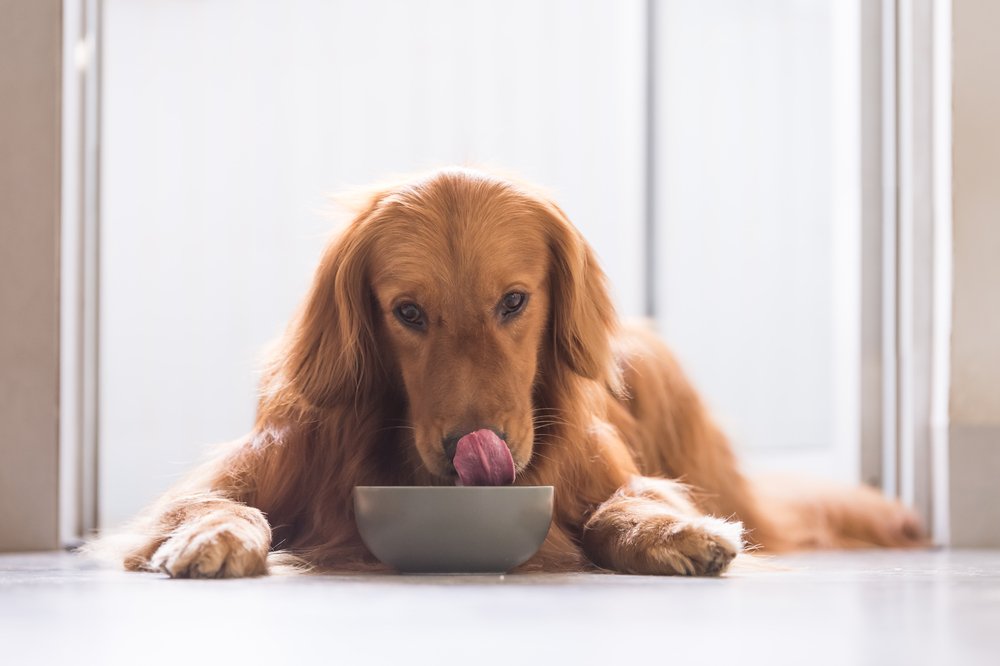 Health Issues
When dogs are born, no matter how strong the bloodline or healthy the parents, health problems can still happen. Sometimes it's inevitable, and sometimes lifestyle-related. Your dog may encounter a condition such as diabetes, liver disease, kidney disease, arthritis, cancer, and other ailments.
Adjusting your dog's diet can be the first suggestion given by your veterinarian. Getting a functional dog food with particular ingredients can be absolutely essential for your dog's wellbeing. Depending on their condition, certain additives simply won't work for them any longer. Purina makes specially formulated diets for many health issues to combat illness and reduce symptomatic reactions.
Weight Control
Let's face it. All dogs love to eat. Anytime they hear a bag rattle, or you put a piece of food close to your mouth, there they are with their hopeful eyes. While it may be tempting to shower your pet with loving table scraps or tasty treats, it can really have adverse effects on their health. Obesity is a big problem in dogs, especially when they advance in aging and are no longer as active.
If you notice your dog packing on their winter pounds year-round, select a low carb, low-calorie diet that's rich in protein.

Conclusion:
There may not be an all-round perfect dog food that works for every canine. Their systems will be different, requiring various diets. But overall, we stand by the Purina ONE SmartBlend Natural Adult Dry Dog Food is our number one pick. It's protein-rich, soft and crunchy, and dogs seem to love the taste.
If you're looking to save, the Purina Dog Chow Adult Dry Dog Food may be your best bet. We think it's the highest value for money spent. It still has well-rounded nutrition and great ingredients. So, if your dog isn't sensitive to certain additives, this can be a great way to balance your dog's diet while pinching pennies.
If you don't mind paying a few dollars extra, Purina Beneful Healthy Weight Dry Dog Food is a very healthy selection for your dog. It has all the proper nutrients to keep your adult dog healthy while managing their weight gain. If you want to provide lean muscle mass and adequate vitamins and minerals, this may be worth checking out. We've also looked at the best Purina puppy food for your younger dogs.
We know you care very much about what your dog eats. Hopefully, we made surfing through these Purina products easier by firsthand helping you break down each.
---