100+ Bichon Frise Names: Ideas for White & Fluffy Dogs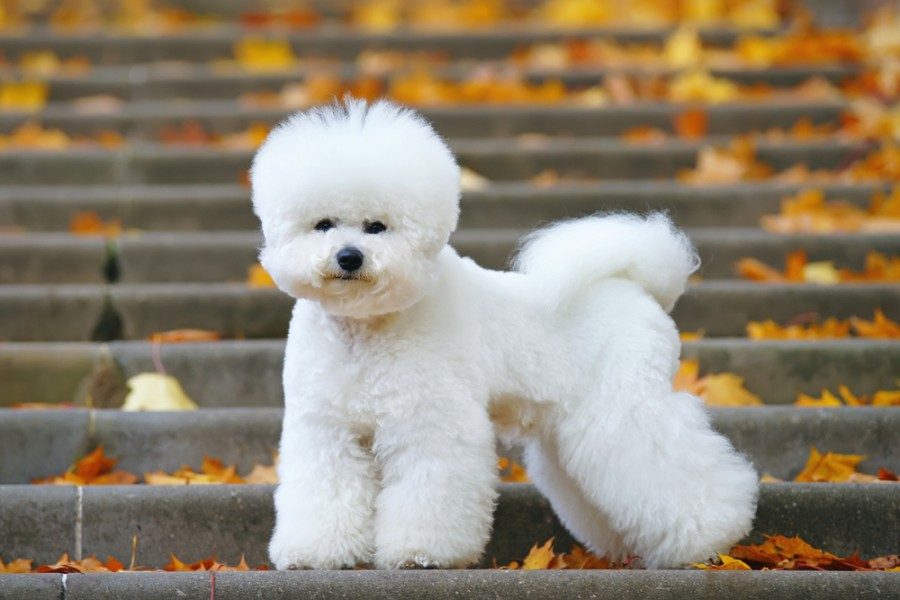 Known for their white coat and teddy bear face, the Bichon Frise is an adorably playful breed. If they're groomed just right, they'll look just like white teddy bears! The AKC recognizes the Bichon Frise as a non-athletic dog and is considered an excellent family dog. One thing to note is that this breed is a companion pup and will bark to get or keep your attention.
If you are looking to make your adorable new fur bar, you have come to the right spot. We have listed the most popular female and male names for you to consider. Additionally, we have gathered fluffiest names, pure white suggestions, and adorable names for Bichon puppies!

Female Bichon Frise Dog Names
Cherie
Buffy
Lady
Daphne
Nova
Bonnie
Fifi
Molly
Tessa
Coco
Pippy
Rosa
Hope
Aria
Zoey
Sheba
Polly
Joy
Prim
Nori
Male Bichon Frise Dog Names
Monty
Oscar
Milo
Corbin
Finn
Jack
Teddy
Sully
Basil
Louie
Enzo
Hugo
Bosco
Pierre
Sacha
Romeo
Jax
Scout
Winston
Mac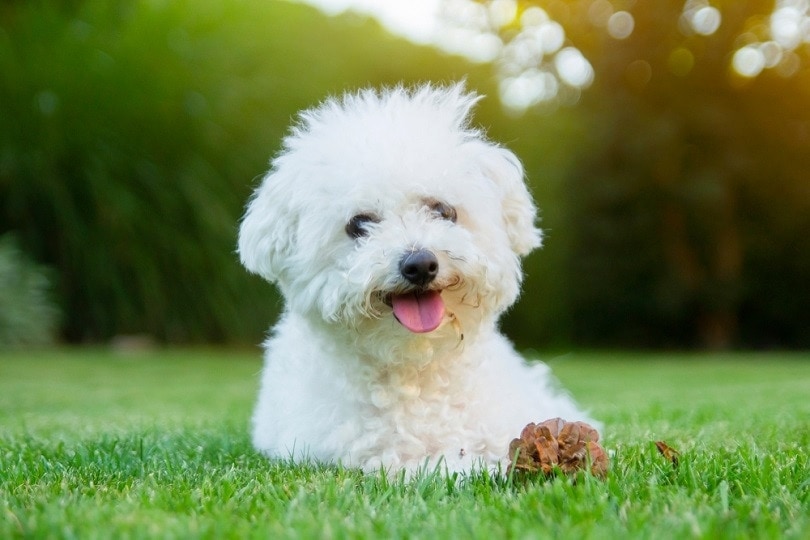 Bichon Frise Puppy Names
Of course, we know that our dogs will not remain puppies forever, but pairing them with an adorably cute name they can grow with is a wonderful idea for any pup! We can guarantee that you will also find a sweet nickname for them as they grow.
Crash
Monk
Puddles
Nacho
Skittles
Rascal
Uno
Jingles
Beans
Chewy
Chip
Dash
Gizmo
Molly
Ziggy
Pee Wee
Junior
Munchkin
Tiny
Sprout
White Bichon Frise Dog Names
Basing their name off of their luxurious white fur is also an option to consider. Anyone who meets your Bichon Frise is sure to understand your choice and love it! If you are someone who enjoys a crisp and intentional name, one from this next list is for you.
Ice
Lunar
Frosty
Casper
Sugar
Opal
Blizzard
Comet
Bones
Tofu
Polar
Lux
Snowy
Winter
Dove
Eve
Ivory
Charmin
Pearl
Cotton
Vanilla
Whitey
Blanc
Boo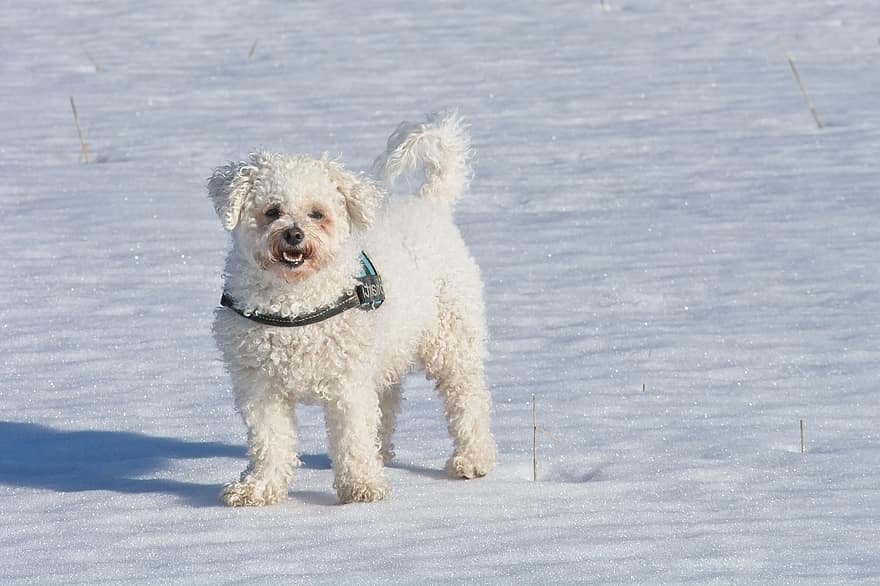 Fluffy Bichon Frise Dog Names
Gorgeous, soft, and oh so fluffy, the Bichon Frise is an all-white breed and, if groomed regularly, will maintain a fuzzy and perfectly round-shaped coat. If not, they will remain a little shaggy but just as silky and adorable! One of these fluffy suggestions just might be the perfect match.
Harry
Shaggy
Bear
Frizzle
Cloud
Ruffles
Fleecy
Ewok
Wooly
Cozy
Silky
Curly
Fluffy
Velvet
Fuzzy
Padington
See Also:
French Bichon Frise Dog Names
As you might have guessed, Bichon Frise is a French name. So why not pair your pooch with a name that is as exquisite as the French language?
Bijou
Esme
Amie
Monet
Leon
Andre
Gigi
Beau
Merle
Yves
Fondue
Gilles
Gaston
Marcel
Renee
Sophie

Finding the Right Name for Your Bichon Frise
You Bichon Frise deserves a name that is just as sweet as they are. Whether they are groomed to perfection or a bit on the shaggy side, we are sure that you will be able to find an excellent match for them among our list of 100+ Bichon Frise dog names.
If your search still continues, please check out one of our other dog post links below:
---
Feature Image Credit: Eudyptula, Shutterstock