6 Best BiOrb Aquarium Styles You'll Love: 2023 Review & Guide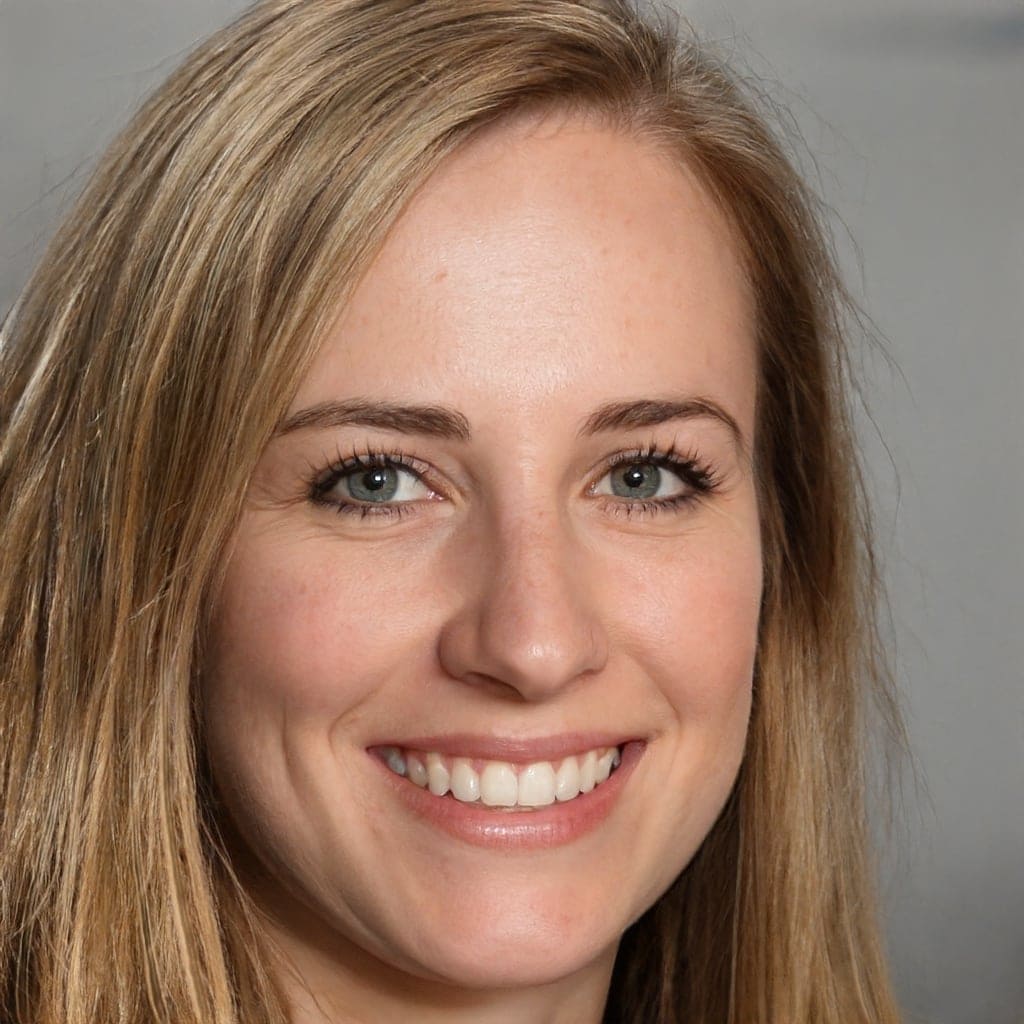 If you've ever had the chance to see one in person, you know that biOrb aquariums are totally mesmerizing. The brand has artfully merged nature with design, resulting in a home for your pet that accents your space.
The large fish bowl style is undoubtedly the most popular. But did you know there are five other styles to choose from, each with a unique shape? Let's take a look!

A Quick Comparison of our Favorites
Rating
Image
Product
Details

BiOrb CLASSIC

Large size
Classic look
Holds wide range of fish
Check Price

BiOrb HALO

Concealed tubing
Hidden waterline
Sturdy magnetic lid
Check Price

BiOrb FLOW

Creative appearance
Minimalistic design
Simple setup
Check Price

BiOrb LIFE

Small size
Space-saving
Unconventional
Check Price

BiOrb TUBE

360 degree view
Simple
elegant design
Fantastic centerpiece
Check Price
The 6 Best BiOrb Aquarium Styles
| | biOrb CLASSIC 15 | biOrb CLASSIC 30 | biOrb CLASSIC 60 | biOrb CLASSIC 105 |
| --- | --- | --- | --- | --- |
| Picture | | | | |
| Rating | | | | |
| Volume | 4 Gallons (15L) | 8 Gallons (30L) | 16 Gallons (60L) | 27 Gallons (105L) |
| Dimensions | 12.8 x 12.9 x 13.3″ | 16 x 16 x 17″ | 20.5 x 20.5 x 22″ | 24.8 x 24.8 x 26″ |
| Colors | Black, Silver, White | Black, Silver, White | Black, Silver, White | Black, Silver, White |
| Weight | 5.2 pounds | 11.9 pounds | 16.5 pounds | 24.1 pounds |
| Cost | | | | |
Summary:
The biOrb CLASSIC style large acrylic fish bowls make an impressive aquatic centerpiece for any environment.  Bowls are unique in terms of their ability to magnify objects in the back to the viewer.  And thanks to the impressive size range, you can now keep even large goldfish comfortable in the spacious designs of the 60 and 105 models. The 105 is perhaps the largest fish bowl available on the market to the hobbyist. The 15 is sometimes referred to as the biOrb Baby.
Key Features:
Comes in the largest fish bowl sizes available on the market
Provides the classic fish bowl look without compromising on swimming space
Capable of holding a wide range of fish, from small bettas to large goldfish
---
| | biOrb HALO 15 | biOrb HALO 30 | biOrb HALO 60 |
| --- | --- | --- | --- |
| Picture | | | |
| Rating | | | |
| Volume | 4 Gallons (15L) | 8 Gallons (30L) | 16 Gallons (60L) |
| Dimensions | 11.9 x 11.9 x 13.8″ | 15.8 x 15.8 x 18″ | 19.8 x 19.8 x 22″ |
| Colors | Grey or White | Grey or White | Grey or White |
| Weight | 7.4 pounds | 14.5 pounds | 18.2 pounds |
| Cost | | | |
Summary:
The biOrb HALO model affords a unique, modern design that hides the waterline of the bowl, making it appear to float in the roam. It is certain to be a conversation piece. The lid has a magnetic catch that allows it to close firmly, while the airline tubing is cleverly concealed below the base.
Key Features:
Concealed airline tubing in one of the feet
Hidden waterline for a seamless globe
Built-in sturdy magnetic lid
---
| | biOrb FLOW 15 | biOrb FLOW 30 |
| --- | --- | --- |
| Picture | | |
| Rating | | |
| Volume | 4 Gallons (15L) | 8 Gallons (30L) |
| Dimensions | 12 x 8 x 12.5″ | 15.5 x 10.2 x 14.8″ |
| Colors | Black or White | Black or White |
| Weight | 3 pounds | 7 pounds |
| Cost | | |
Summary:
Looking for a unique, compact aquarium for your home or office? The sleek, contemporary bookend-style design of the biOrb FLOW is a favorite of fishkeepers!
Key Features:
Creative bookend-style appearance fits well in smaller spaces
Minimalistic design
Simple to set up
---
| | biOrb LIFE 15 | biOrb LIFE 30 | biOrb LIFE 45 | biOrb LIFE 105 |
| --- | --- | --- | --- | --- |
| Picture | | | | |
| Rating | | | | |
| Volume | 4 Gallons (15L) | 8 Gallons (30L) | 12 Gallons (45L) | 16 Gallons (60L) |
| Dimensions | 7 x 10.5 x 15.8″ | 16.5 x 15.4 x 17.3″ | 16.1 x 15.8 x 23.2″ | 16.5 x 11 x 25″ |
| Colors | Black, Clear, White | Black, Clear, White | Black, Clear, White | Black, Clear, White |
| Weight | 11.7 pounds | 19.8 pounds | 24.3 pounds | 28.7 pounds |
| Cost | | | | |
Summary:
Designed to fit in with just about any living area, the biOrb LIFE maximizes water volume while conserving space using an upright shape. It has a sleek profile and minimal footprint.
Key Features:
A great tank for a small table or desktop
Space-saving profile
Unconventional contemporary design
---
| | biOrb TUBE 15 | biOrb TUBE 35 |
| --- | --- | --- |
| Picture | | |
| Rating | | |
| Volume | 4 Gallons (15L) | 9 Gallons (35L) |
| Dimensions | 14.6 x 14.6 x 17.3″ | 21.3 x 21.3 x 19.5″ |
| Colors | Black or White | Black or White |
| Weight | 14.4 pounds | 20.7 pounds |
| Cost | | |
A relaxing focal point for any room! The biOrb TUBE is a popular style for any modern home or office.
Why We Love it:
Unobstructed 360-degree view
Beautifully simple design
A fantastic centerpiece
---
| | biOrb CUBE 30 | biOrb CUBE 60 |
| --- | --- | --- |
| Picture | | |
| Rating | | |
| Volume | 8 Gallons (30L) | 16 Gallons (60L) |
| Dimensions | 12.6 x 12.6 x 13.6″ | 21.3 x 21.3 x 19.5″ |
| Colors | Black, Clear, White | Black, Clear,White |
| Weight | 23 pounds | 28.5 pounds |
| Cost | | |
The biOrb CUBE boasts a contemporary flair on a traditional shape. It's a fantastic tank to aquascape with a compact design.
Key Features:
Clean, square design
Elevated pedestal base
Unobstructed view from all sides

Options for Setting Up a biOrb
Filtration Modifications
Make no mistake, the included filtration for the biOrb has its own set of advantages. That said, myself and other fishkeepers have found that the standard setup with the filter below those ceramic rocks is really not the easiest to keep clean and can be ineffective (not to mention very expensive to replace!).
Maintenance seems to be the resounding complaint. And it doesn't lend itself to growing many kinds of live plants (you're pretty much stuck with those that don't require a substrate or much nutrients).
Don't worry – you aren't locked into this setup if you want some more flexibility in your setup since the plastic tube and filter cartridge (you twist to remove) can be taken out.
Now, there is a hole at the bottom where the airline tubing must come through. You can either install an airstone there for aeration (buried in gravel to hide it if desired), or you can connect the tubing to an air-driven pump for filtration. For under $10 more, you could then get this small air-driven internal filter which is clear (point for aesthetics) and rated for up to 45 gallons. It fits nicely inside any of these tanks to grow your colony of beneficial bacteria and keep your water aerated, and is much more accessible for cleaning. This is especially important in the bowl-style fish tanks since the surface area is smaller for oxygen exchange.
Why air-driven? Power filters have such a strong current that they can really blow some fish around, causing stress. Not to mention, you can continue to use the air pump included with your biOrb.
What about other fish that produce more waste or are more heavily stocked? It's especially useful for high waste-producing fish like goldfish. You can pack it with whatever media you choose to pack it with, such as one or all of the following: charcoal (chemical filtration) floss/batting (mechanical) or sponge/porous media, such as Matrix, with high surface area capacity (biological).
Others find internal power filters can suction to the side just fine.
Pump
Here are some tips on the pump:
One thing not many people know about the biOrb is that if the power is out for a long period of time, it will leak if the air pump is not raised high above the biOrb to prevent water siphoning the wrong way from the bottom.
Some people also find the pump to be noisy and replace it with a better quality version.
biOrb recommends keeping a spare pump on hand, because without oxygen the bacteria will start to die in the event of a power outage. A battery-operated airpump would be the way to go.
If you're new to the world of goldfish or are an experienced goldfish keeper that loves to learn more, we recommend you check out our best-selling book, The Truth About Goldfish, on Amazon.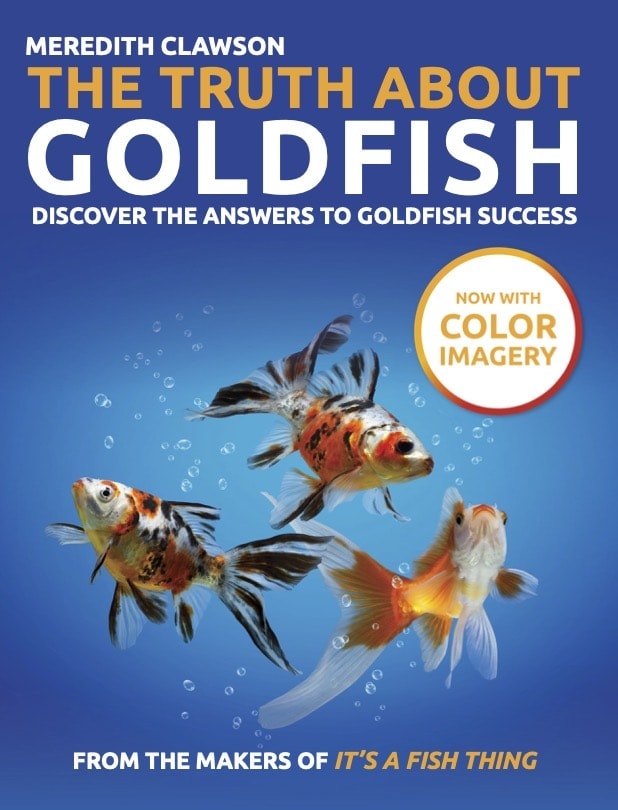 From diagnosing illnesses and providing correct treatments to ensuring your goldies are happy with their setup and your maintenance, this book brings our blog to life in color and will help you to be the best goldfishkeeper you can be. 
Substrate
The regular substrate that comes with a biOrb aquarium is comprised of ceramic rocks that layer the bottom. Theoretically, the waste is pulled between the rocks into the filter cartridge. This design seems to work best in the bowl-shaped designs (it funnels the waste towards the filter) rather than those that have square or rectangular bottoms, which may require additional vacuuming.
It seems to work well for some and not as well for others. But that's okay. With some modifications, the substrate can be switched. Like this guy:
He didn't mention it in the video above, but you will want to silicone the bottom so it doesn't leak. You can remove some of the plastic parts, then silicone the whole bottom and put a piece of acrylic or plexiglass to totally block it up.
One option is a Walstad-style substrate (for growing plants) – no vacuuming required. You would set aside the undergravel filter altogether and the ceramic rocks. Instead, use a 10inch layer of dirt capped by a 1-inch layer of gravel.
If you plan to keep Betta fish, I would recommend focusing on plant filtration solely since they are stressed by current. Since they are labyrinth fish and they don't produce much waste, I've found plant filtration only is sufficient with this setup.
Don't want dirt/plants? You could just use sand along with a separate filter if you convert the biOrb to accommodate sand. After all, sand is a breeze to clean (you know what I mean if you've ever made the switch from gravel/pebbles).
A canister filter would be a fantastic way to go if you choose to use sand. It also adds to the overall water volume of the tank and doesn't intrude into your aquascape nearly as much as a black power filter. With either sand or a Walstad substrate, your maintenance can be greatly reduced.
Benefits of a biOrb
Acrylic
One major advantage of these kinds of tanks is that they are built out of acrylic rather than the typical glass. Perhaps the biggest trouble with glass is how it has a higher risk of leaking due to having to seal so many seams with silicone. Acrylic is more than 10 times stronger than glass! This also makes it ideal for homes with children or dogs where the tank might get jostled. It's also noticeably clearer, making it easier to view your fish.
With so many advantages, it's nice to see that the biOrb makes use of this material to give you more peace of mind.
Built-in lighting
You'll notice most of the biOrb aquariums come with two styles of lighting to choose from: standard LED or MCR.
The standard LED seems to be best suited for growing low-light plants. The MCR versions are equipped with remote control lighting that allows you to change the colors to your liking. You even can set the tank on a schedule of a sunrise, fixed period of regular lighting, sunset and moonlight!
Whichever option you choose, having built-in lighting means you can cross that off your list.
Size & Shape
biOrb offers some very unusual and beautiful tanks with shapes and sizes you can't find anywhere else (I have yet to find another 2 foot long fish bowl!). They make a great addition to an office or home living space due to their clean, streamlined styles that blend seamlessly with just about any environment. You can also choose what color you like best (or no color at all).
biOrb Decorations & Accessories
If you keep tropical fish, betta fish or fancy goldfish, you'll want to keep the water in your biOrb aquarium heated. biOrb makes a special heater to fit all of their models that comes with a thermometer, though some find this isn't necessary if with the right size of a regular heater.
What about decorations? The company's on it. They create a variety of sculptures that can be used to conceal the plastic bubble tube, as well as many interesting artificial plants and colorful decorations.

Conclusion
There's no doubt that biOrb makes some beautiful aquariums, and it can be difficult to decide which one to buy since they each have their own set of advantages. But if we had to pick one for versatility and uniqueness, our favorite is the biOrb CLASSIC model.
What about you? Have you ever owned a biOrb fish tank, and if so how did you like it? Got some tips you want to share?
Please leave your comment below.