Bivvy Pet Insurance Review 2022 – Pros, Cons, & Verdict
Our Final Verdict
We give Bivvy Pet Insurance a rating of 4.0 out of 5 stars.
Policy Coverage: 3.8/5
Customer Service & Reputation: 2.5/5
Claim Repayment: 3/5
Price of Policy: 4.7/5
Plan Customization: 2.0/5
Bivvy Pet Insurance Review Summary
Bivvy Pet Insurance offers a fixed-price and low-cost pet insurance policy, and that price is competitively quite low. It also offers wellness packages that can provide beneficial ways to protect your pet from illness in the future. However, that's about it for the positives.
For a start, Bivvy is only available in a select few states: 16 at the time of writing. Annual limits go up to $5,000, although your limit could be considerably lower than this, and these are way short of most competitors, and the lifetime limit of $25,000 is equally poor. The deductible is quite reasonable, between $50 and $250, but this is a per-claim deductible rather than per annum.
It also has waiting periods of 14 and 30 days for accidents and illnesses, respectively, as well as up to 12 months for orthopedic conditions. What's more, it only offers 50% reimbursement, which means that you will be paying for more than half of any vet bill that you receive, especially considering that Bivvy does not cover the cost of examinations.
Their rates are cheap, and the flat fee means that you know what you will be paying from the offset, but Bivvy is not available in most states. Where it is available, it is far from comprehensive, and if your pet is taken ill or is involved in an accident, you will find that you have to pay most of the bill yourself.

Bivvy Pet Insurance — A Quick Look
Cheap premiums
Simple and transparent quotes
Wellness packages available
$5,000 maximum annual coverage
$25,000 lifetime coverage
Only available in 16 states
50% reimbursement levels
12-month waiting period for orthopedic claims

Important Features
Examination Fees
It is becoming increasingly common for pet insurance companies to exclude payment for examinations, but the vast majority of accidents and illnesses will require an examination to determine what is wrong and the most likely treatment. Be aware that Bivvy Pet Insurance does not cover the cost of an initial examination, although it may cover the cost of tests and treatment.
50% Reimbursement
When Bivvy Pet Insurance does kick in, it only covers 50% reimbursement after an initial annual deductible of around $100.
If your pet undergoes treatment costing $1,000, you will have to pay $550 of this yourself.
If annual treatment costs $10,000, the annual limit and reimbursement mean that you will have to pay $7,550 of the costs yourself.
However, Bivvy also has a per-incident limit, which can be as low as $1,000, so your pet may not be covered above this amount.
The amount of reimbursement covered by policies varies according to the insurer and specific policy, but 50% is lower than the vast majority of other insurers. 80% is a common reimbursement level, and there are even some policies that offer a 100% reimbursement rate.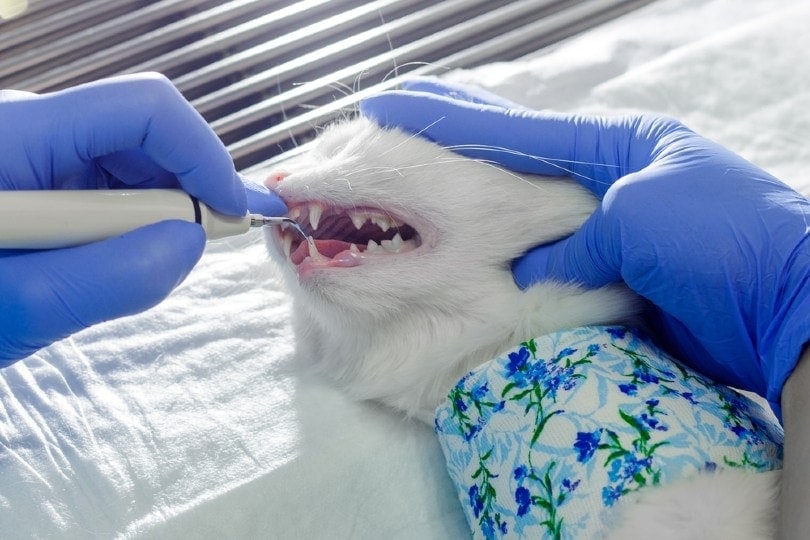 New Company
Bivvy Pet does not have a Better Business Bureau rating yet, but this is likely because it is still such a new company. Many people consider BBB accreditation to be important because it shows that the company makes an effort to rectify customer complaints and problems as soon as they materialize.
Inflexible
Pet insurance policies tend to be highly varied and specific to your dog or cat. This is because pets are so varied and are your requirements and needs. Bivvy does not offer much in the way of policy customization, so they continue to offer a flat-rate insurance fee for all customers. However, while this makes pricing easier, it means that you cannot increase or decrease reimbursement levels, deductibles, or coverage levels.
Bivvy Pet Insurance Coverage
Covered
Accidents and illnesses
Emergencies
Chronic conditions
Genetic conditions
Breed-specific conditions
Tests like X-rays
Surgery
Cancer
Medication
Non-routine dental
Not Covered
Routine care
Pre-existing conditions
Cosmetic work
Boarding
Preventative dental
Spaying
Cloning
Examinations
Bivvy Pet Insurance Customer Service
There is no customer service phone number listed on the website. It does have a toll-free number, 855-434-3744, but this is not listed as a customer service line. An email address is provided, and all claims are made online via your Bivvy account page.
Pre-existing Conditions
Like all pet insurance companies, Bivvy will not treat pre-existing conditions, and if you need to make a claim, you must have passed the waiting period relevant to the type of claim that you are making. Bivvy does, however, reinstate coverage for conditions that are considered temporary and once your pet has been free of that condition for 12 months or more.
Waiting Periods
The waiting period is the amount of time you must wait after you take out a policy before you can claim for certain types of accidents or illnesses. These waiting periods are common within the industry, to prevent pet owners from taking out a policy immediately after finding out that a pet has an illness.
However, Bivvy has a 30-day waiting period for illnesses, a 14-day waiting period for accidents, and a 6-month waiting period for orthopedic complaints. The accident waiting period is especially long compared to industry standards, with most companies having a 2- to 5-day waiting period.
Pricing Quotes
| | | |
| --- | --- | --- |
| | Labrador | Mixed Breed Cat |
| Male or Female | Male | Female |
| Age | 3 Years | 2 Years |
| Location | Virginia (22901) | California (90210) |
| Reimbursement Level | 50% | 50% |
| Annual Deductible | $250 | $100 |
| Annual Maximum | $2,000 | $2,000 |
| Price Per Month | $10.00 | $15.00 |

FAQ: Bivvy Pet Insurance
Do Pets Need an Initial Examination to Register?
Bivvy does not require an initial examination, which some pet insurance companies do require when determining how much coverage to offer and at what price. It may require access to your pet's medical records, however, and if the insurance is arranged through a third party, it may have different requirements than Bivvy's.
Can Policy Limits Be Changed?
Bivvy offers a single-price plan that is the same for all pets within a given state, although the premium can vary from one state to another. To ensure that it can offer this single rate quote, Bivvy does not allow for limits or deductibles to be increased or decreased. If you want more or less coverage or you need another deductible level, you will have to look for a different policy from another company.
Is There a Maximum Age for Coverage?
There is no maximum age with Bivvy insurance policies, and the age of your pet does not affect the price of the quote.
Does Bivvy Offer Wellness Care?
Bivvy does not cover protective or preventative care in its insurance policy, but it does offer a Wellness Care package. This package costs $9 per month, and for this, it provides an annual limit based on the type of care that your cat or dog receives. For example, the policy allows $40 of wellness examinations per year and $15 per annum toward flea treatment, $20 for deworming, and $30 for vaccinations. If you regularly take your cat or dog for wellness examinations and provide regular defleaing and worming treatments, this package can represent good value for money, but you should check thoroughly before agreeing to it.
What the Users Say
Although Bivvy is a relatively new company, it has come under fire because it has many positive reviews simply for having a simple sign-up process and none relating to the insurance itself. In terms of pricing and policy details, Canine Journal said, "Bivvy offers an affordable pet insurance policy (in some states) with the option of adding a wellness plan," but went on to say that "it places limits annually and over the lifetime of a pet, which other providers do not."

Our Verdict: Bivvy Pet Insurance
Bivvy Pet Insurance is a little different from most other providers in that it offers a single-rate fee for all dogs or cats, regardless of age, breed, or size, although the deductible and annual maximum limits vary according to state. Its limitations are quite limiting, although their monthly premiums are lower than the competition, which will attract users. If you are ever in a position where you have to make a claim, you will likely have to pay more toward the insurance yourself than you would with other insurance providers.