100+ Brown Dog Names: Ideas for Sweet & Lovable Dogs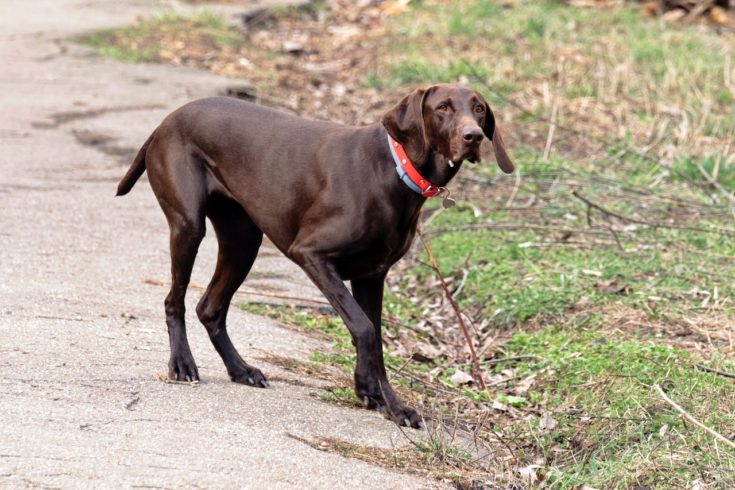 Do you need a name for your brown dog? You're in luck! We've put together this list of over 100 names that are perfect for brown dogs of all shades. 
Color-inspired names can bring a lot of meaning and encompass your dog's personality. From cute options like Acorn and Sprinkles to classics like Hershey and Betsy, we've got you covered – male or female. Have a white and brown or light brown dog? Scroll down!

Female Brown Dog Names
Elle
Bronze
Betty
Kate
Elizabeth
Copper
Sarah
Molly
Cloves
Susan
Hazel
Autumn
Topaz
Penny
Bailey
Ginger
Emma
Java
Marian
Jenny
Fawn
Brunette
Teak
Martha
Cola
Coffee
Nutella
Belle
Dusty
Betsy
Pebbles
Erin
Pepper
Annie
Kahlua
Sandy
Male Brown Dog Names
Gravy
Max
Bear
Alvin
Hershey
Charlie Brown
Jonathan
Hickory
George
Zeke
Sam
Heath
Muddy
Alex
Jeremy
Edward
Stuart
Fudge
Jojo
Jacob
Russet
Teddy
Jack Daniels
Brown Bear
Taupe
Brown and White Dog Names
Does your furry friend have brown fur with a dash of white? Or maybe they are all white with a spot or two of brown mixed in. There truly is an endless number of combinations we could dream up. Your pup's markings may even morphe over time! The best part about it, is your pet's coat patterns are definitely uniquely theirs. Regardless, one of the names below could be perfect to describe their fuzzy coat!
Espresso
Speckles
Chip
Swirl
Puddle
Dotty
Spots
Oreo
Starry
Boots
Marble
Chewbacca
Splash
Mocha
Latte
Patches
Thunder
Macadamia
Moo
Light Brown Dog Names
Some of the names we have listed for a dark pooch just won't suit a pup who has a light coat! I mean, who knew there were so many shades of brown? Nonetheless, we have sorted through them all to ensure you have an easy guide to names that are perfectly on hue with your little buddy's fur. Read on to find a perfect light brown dog name for your pup.
Butterscotch
Butter
Khaki
Sesame
Cashew
Syrup
Biscuit
Buff
Sahara
Beige
Cute Brown Dog Names
Your dog won't be a puppy forever, but you can hold onto their cuteness by giving them an adorable name. No matter your dog's size, they will always be your little puppy, sweet and precious, just as the day you first brought them home. We've selected our favorite cute brown dog names and listed them for you below:
Daisy
Brownie
Bourbon
Chestnut
Pinto
Cupcake
Cocoa
Nutty
Acorn
Sprinkles
Peanut
Cookie
Milkshake
Pecan
Nutmeg
Pancake
Tootsie
Barnaby
Meatloaf
Moose
Coconut
Rabbit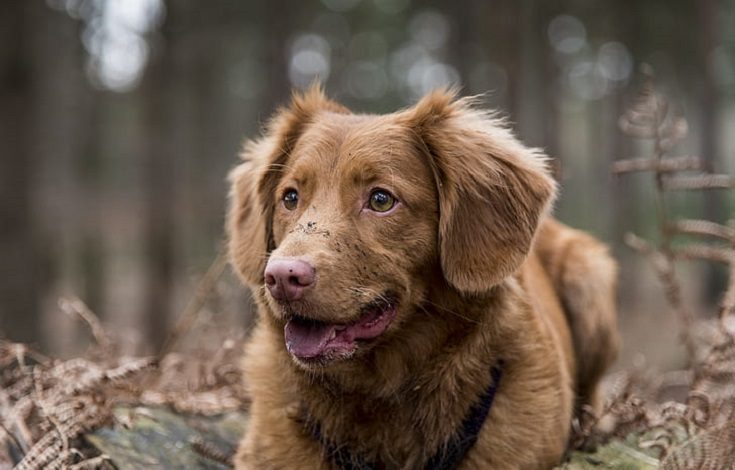 Finding the Right Name for Your Brown Dog
There you have it, over 100 charming names for brown dogs. Light brown, brown and white, male or female — there's a great name for every brown dog on this list. We hope you've found yours!
Naming a puppy can seem like an incredibly hard task, but let us assure you, regardless of what you pick, your little furry friend will love it. Just practice saying it aloud before you make the final selection. You want to be sure the name you choose rolls off your tongue nicely but is also able to be said firmly during training. 
Tips for Choosing the Perfect Brown Dog Name
There are many ways you can successfully select a dog name, but if you are finding it hard to decide between a few, or just can't seem to land on the right one, maybe a few tips will point you in the right direction.
Don't Overthink It. After we spend a ton of time choosing a name for our pet, we often end up giving them a cutsey nickname that we use more commonly. Although their name is important, you will likely find an endearing moniker that reflects their personality and use that down the line.
Keep It Simple. Although long and expressive names seem fun and adorable, they are actually a mouthful for you to say each time you call your pooch and can be extremely confusing for them. Before settling on Mister Twinkle Toes, remind yourself that keeping it simple with Mister or Twinkles will benefit you and your bud in the long run.
See How Your Pet Reacts When You Say it Out loud. This may be a clear indication that they love or hate a name. If an option provokes an alarming bark, we know that's not the name for your pup! If you get a curious head tilt or a few puppy kisses, we can bet you have found a winner!
Don't stress yourself out over this big decision. Trust your gut and look into your little furball's eyes when you say your top choices.
But, if you're still unsure, that's okay. We've got plenty more where these came from. Try another dog name list: