12 Incredible Canadian Veterinarian Statistics & Facts: 2023 Update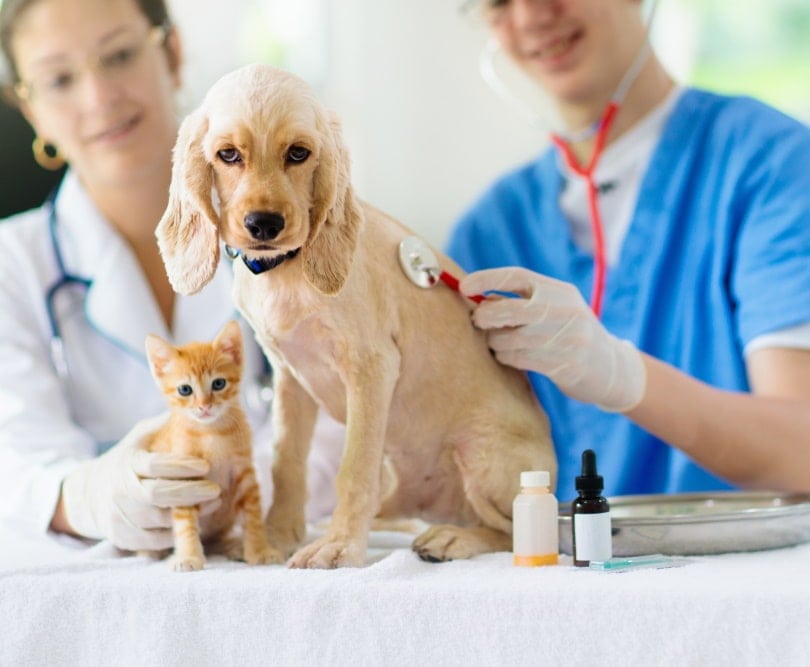 Note: This article's statistics come from third-party sources and do not represent the opinions of this website.
Becoming a vet is something many of us dream of when we're kids, but those who go on to study veterinary medicine and take it on as a career go through several years of training and face a wide variety of challenges—on both a practical and emotional level—on a daily basis.
These incredible people not only provide outstanding care to animals but also emotional support and guidance to pet parents going through worry and stress. Not everyone can handle this kind of job, which may contribute to why veterinarians are currently in such high demand in Canada. If you're curious to learn more about veterinarian statistics in Canada, read on.
Top 12 Canada Veterinarian Statistics
Demographics
1.

In 2022, there were approximately 15,322 veterinarians in Canada.
(Canadian Veterinary Medical Association)
This number is based on CVMA membership. Of the approximately 15,322 veterinarians in Canada in 2022, most were in Alberta (2,376) and British Columbia (1,976).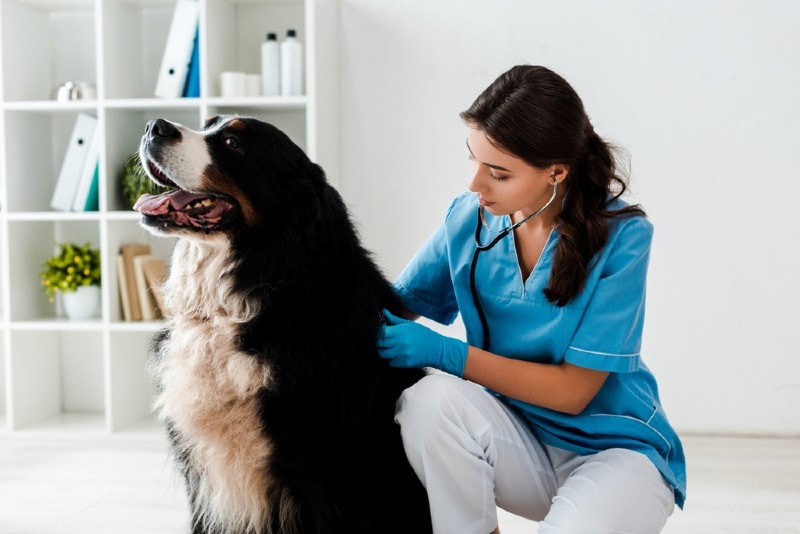 ---
2.

62% of vets in Canada are female, 37% are male, and 1% are of unknown gender identity.
(Canadian Veterinary Medical Association)
Veterinary Woman in the U.K. explains that, though women were in the minority as veterinary practitioners in the early to mid-20th century, their numbers have drastically increased over the last 30 to 40 years.
---
3.

There are approximately 3,825 veterinary practices in Canada.
(Canadian Veterinary Medical Association)
More information on this is provided by Statistics Canada. In June 2022, there were 6,080 total businesses related to veterinary services. In addition to animal hospitals, this number also includes testing labs, surgery services, and livestock veterinary services.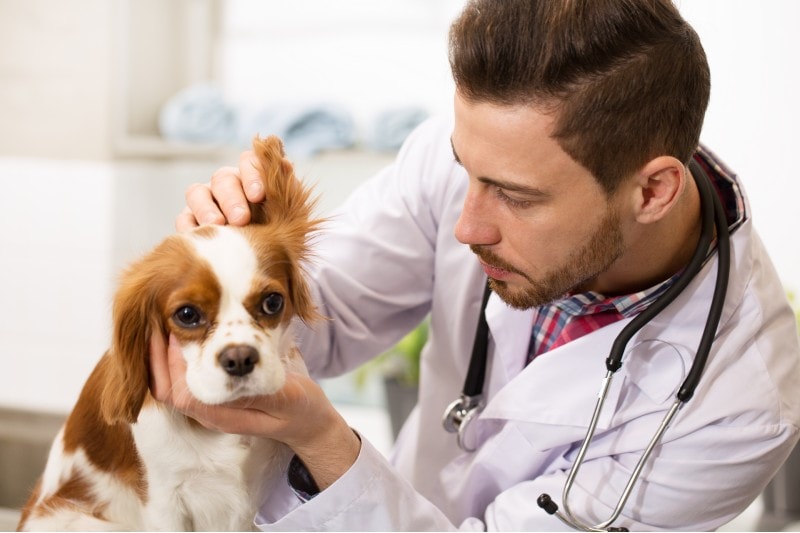 Training to Become a Vet in Canada
4.

It takes a minimum of 6 years to become a qualified doctor of veterinary medicine (DVM).
(Carleton University)
Studying veterinary medicine is a major time investment. Some vets choose to take their education even further by studying to become a specialist in various areas like nutrition, surgery, dentistry, and many more.
---
5.

It takes a year to get a veterinary assistant certification at Ontario colleges.
(Ontario Colleges)
Those with the goal of becoming a veterinary assistant are certified after taking a 1-year course in Ontario—the course length may vary by region or establishment. Veterinary assistants perform many tasks to ensure the smooth running of clinics, including general animal care, surgery assistance, housekeeping, and communicating with owners.
---
6.

Veterinary technician courses last 2–3 years at Ontario colleges
(Ontario Colleges)
Veterinary technicians study subjects like pharmacology, nutrition, and how to perform various clinical duties. This may include medication administration, imaging, taking blood samples, and lab testing among other duties.
---
7.

There are five veterinary colleges in Canada.
(CEOWORLD Magazine)
These are Ontario Veterinary College, University of Guelph; Faculty of Veterinary Medicine, University of Calgary; Faculty of Veterinary Medicine Université de Montréal; Atlantic Veterinary College, University of Prince Edward Island, and Western College of Veterinary Medicine, University of Saskatchewan.
---
8.

The tuition fees for an international student studying veterinary medicine in Canada range from $53,275 to $61,729 USD per year.
(Gyanberry)
In Canada, you need to take a 2-year requisite course to move on to a doctor of veterinary medicine (DVM) degree, which lasts 4 years. Studying at the University of Guelph's Ontario Veterinary College currently costs $80,416.93 for Fall 2022 and Winter 2023 semesters (Cohort 2022) if you're an international student. By contrast, the fee is $10,760 for the same semesters and cohort for Canadian students.
Working as a Vet in Canada
9.

There will be 28,000 jobs in veterinary medicine generated over the next several years.
(CIS)
According to Canada CIS, this is due to replacement needs and industry growth. CIS also describes the veterinarian shortage in Canada at the moment as "critical".
---
10.

Veterinarians in Canada make on average $104,602 per year.
(Indeed)
This is listed by Indeed as the average base salary for vets in Canada. The figure is based on 534 reported salaries. To put this into perspective, in September 2022, the national average salary in Canada was $61,119.24.
---
11.

There were 1,265 veterinarian job vacancies in the second quarter of 2022.
(Statistics Canada)
When compared to the previous year, job vacancies in veterinary medicine increased by 18.8%.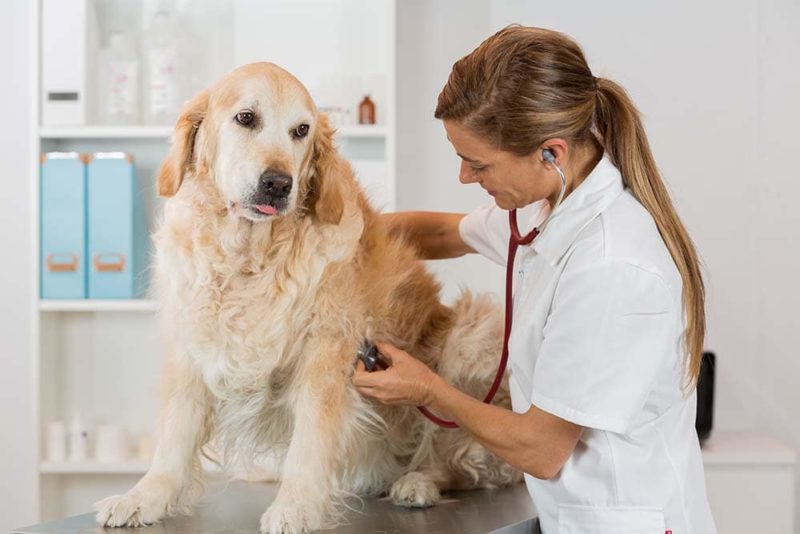 ---
12.

There were 1,325 job vacancies for animal health technologists and veterinary technicians in the second quarter of 2022.
(Statistics Canada)
Like DVM vacancies, the number of vacancies for vet techs and animal health technologists was higher in 2022 than it was in 2021. The increasing percentage was 13.7%.
Frequently Asked Questions
What Are the Benefits of Working as a Veterinarian?
The School of Veterinary Medicine at St. George's University spoke with vets about the benefits of their career, and getting to work with a wide variety of animals, flexibility, job security, and making a difference in the lives of pets and pet parents were some of the biggest pros mentioned.
Some vets also mentioned how they enjoy interacting with the community and being a part of positive change. Though tough, veterinary medicine seems like a truly rewarding career.
What Are the Challenges of Working as a Veterinarian?
Some of the biggest challenges vets and prospective vets face include the cost of studying veterinary medicine and the debts that come along with it, the emotional stress as a result of dealing with animals in difficult situations and sometimes having to euthanize them, difficult clients who devalue the work vets do, and long working hours in which a lot of physical work is required.
Is It Hard to Get a Veterinarian Job in Canada?
From our research, it appears that it shouldn't be too challenging for a qualified doctor of veterinary medicine to get a post in Canada because vets are in such high demand there. Canada seems to be very welcoming of certified veterinarians from overseas.
What Are the Requirements for Working as a Vet in Canada?
Doctors of veterinary medicine need to have completed 2 years of university studies before entering a full veterinary medicine degree. These degrees typically last 4 years, though some choose to continue with postgraduate degrees to specialize in a certain area. Postgraduate courses can last for 3–4 years.
Specialists must receive accreditations from the American College of Veterinary Internal Medicine (ACVIM) or the American Board of Veterinary Practitioners (ABVP). In Quebec, this accreditation comes from the Ordre des médecins vétérinaires du Québec. Vets in Canada also need a provincial license to practice.
What Can I Do Instead of the DVM Degree?
To become a veterinarian, a doctor of veterinary medicine degree is mandatory. However, if you love animals and would like to work in a veterinary clinic in another capacity, you might consider taking a course in veterinary assistance or veterinary technology.
The courses are much shorter and the entry requirements are less stringent, but veterinary assistants and vet techs play critical roles in clinics. We checked out one veterinary assistant course and the entry requirements are a secondary school diploma or equivalent, English at grade 12 C or U or equivalent, and Biology at grade 11 C or U or equivalent. Requirements may vary by college, though.
Conclusion
What we've learned from these statistics is that, though veterinary medicine is a hard profession to get into with several years of study required to practice, staggering tuition fees, and only a few schools in the country offering veterinary science degrees, once you're qualified, it might not be too tricky finding a job in the field because there's a real need for more vets in Canada.
This reflects that the animal care industry in Canada is continuing to grow and develop. What's also evident is that working as a vet anywhere in the world is a rewarding but incredibly challenging profession, especially in terms of working hours, tackling tough situations on a daily basis, and emotional fatigue.
On the other hand, practicing vets have mentioned many positives to their career choice, including more flexibility and variety, feeling the community spirit, affecting people and animals' lives for the better, and job security.
See Also:
---