Can You Build Up an Immunity to Cat Allergies? What You Need to Know!
Dealing with cat allergies can be extremely frustrating, especially if you're a cat lover or you live with cats in your home. This level of frustration has led many people to look for ways to outsmart their body's dramatic immune response to the presence of cat dander. But can you really trick your body into not reacting to cat dander by building up an immunity? Let's talk about it!
Can You Build Up an Immunity to Cat Allergies?
For some people, yes. For other people, no. There's no way of knowing which person you are without trying, though.
Immunotherapy, like you'd receive through allergy shots, involves exposing your body to small doses of an allergen over and over throughout a period of time, leading to the body to develop an immunity to the allergen. This may occur if you are regularly exposed to cat allergens in your home, but immunotherapy and allergen exposure are safest when managed by a physician.
For some people, the more they are exposed to an allergen, the more severe their reaction to that allergen becomes. This means that you may be making your cat allergy worse by attempting to make yourself immune to cat allergens at home. If your cat allergies have gotten notably worse throughout your life or if you have other allergies that have proven to worsen with exposure, you should not attempt this type of exposure on your own without the guidance and support of a physician.
How Can You Reduce Cat Allergens in Your Home?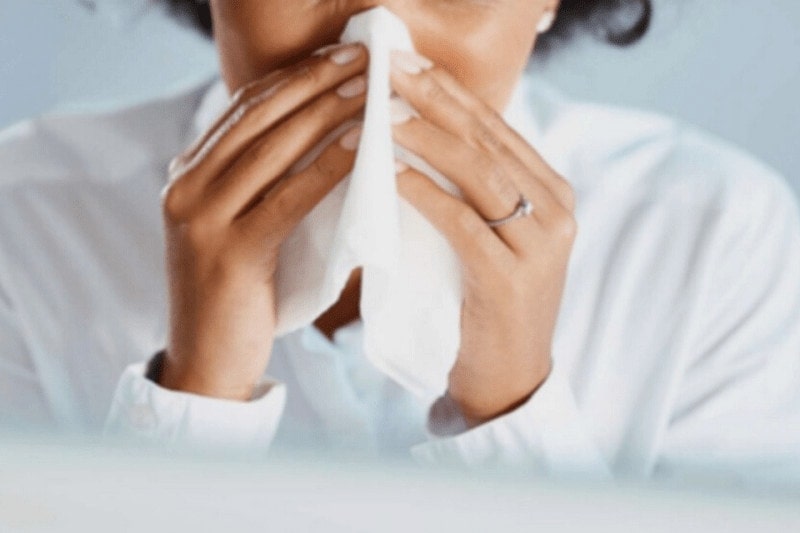 For most people, the best option is reducing cat allergens within the home. There are multiple ways you can do this. Some people find that regular dusting and vacuuming can help reduce cat dander in the environment. You may also aim to wash your hands well and change your clothes after handling your cat.
Washing pet bedding and blankets that your cat spends time on can help reduce allergens in your home as well. Ideally, you should be providing yourself with a few spots in the home that are free of cat dander, like your bed or a couch where you spend time lying down. By providing these spaces for yourself, you'll be able to have a space that is free of or low in allergens on days when your cat allergy is acting up.
HEPA air filters are a great addition to any home with pets, and they can be extremely beneficial to people with pet allergies. These air filters filter out extremely small particles, which can reduce the allergens circulating in the air in your home.
Specially formulated cat diets like Purina Proplan Live Clear have been shown to reduce allergens in cat fur and dander.
In Conclusion
Some people have found success in developing an immunity to cat allergies, but other people have not been so lucky. Some people have allergies that worsen with exposure, so it's best to talk to your doctor about your options to work toward developing an immunity to your cat allergy.
The best thing you can do for yourself on your own is to make your home environment more allergy-friendly for yourself. If you go long periods between dusting and vacuuming, you may make your allergies worse when you clean by kicking up allergens throughout the home. Routine cleaning keeps allergens to a minimum in the home. Providing cat-free spaces for yourself can also help significantly, especially on days when your allergies are irritated. Wash your hands well after handling your cat, and make sure to change your clothes if you hold your cat.
---
Featured Image Credit: Dmytro Zinkevych, Shutterstock