Can You Get Life Insurance on a Dog, Cat, or Other Pet? Facts & FAQ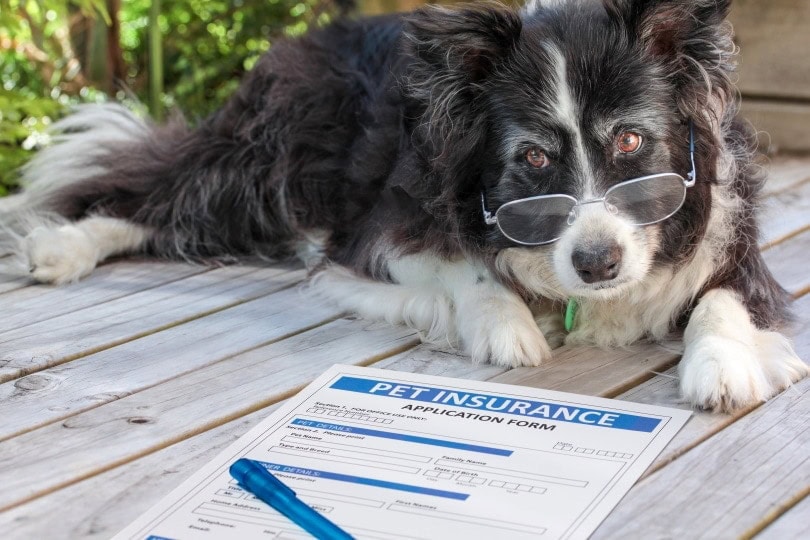 You've probably heard of pet insurance for covering your dog or cat's veterinary expenses. While they typically don't include pre-existing conditions, accident or accident and illness plans will reimburse some of your costs for events that could cause your pet's death, such as cancer. You may wonder about whether you could insure your pup's life?
The short answer is that it is possible, although your options are much more limited for this type of coverage.

How the Law Views Pets
Life insurance for pets works similarly to that for people. It will cover the burial expenses of the deceased, whatever arrangements you choose. Of course, the type of plan will determine how much you'll get reimbursed. While it may sound unsympathetic to your loss, insurers will also give you the monetary value of your pet, i.e., the cost of replacing it. Some may require proof of sale, too.
Insurance law doesn't recognize the emotional value of pets in the case of someone hitting your dog or cat. It's too subjective to give an animal a price. Often, insurers have limitations with this coverage if a pet died of old age or was euthanized because it was inevitable. Even then, you'll probably find that the amount you received is capped if you don't have documentation to prove otherwise.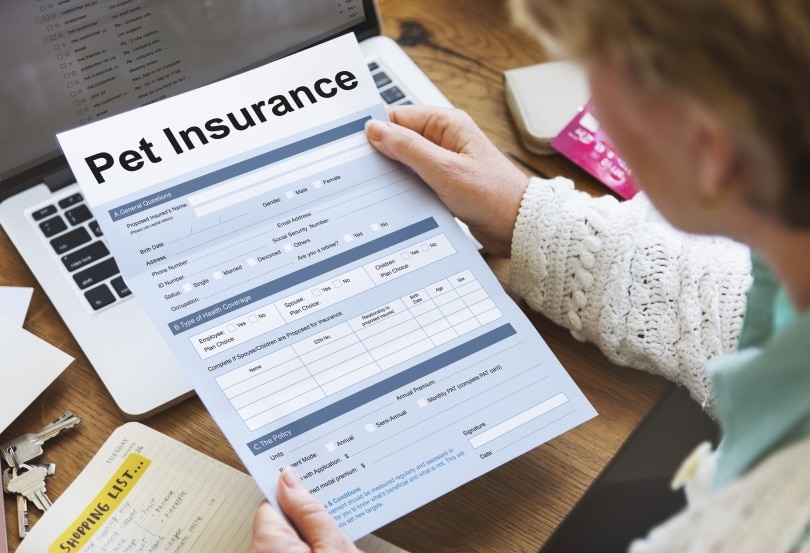 However, there is an exception if the pet generates income. Insurers can quantify the monetary value of an animal, as cold as that may sound. That would apply to pets coming from championship lines, have done well on the show circuit, or have earned income through marketing or media. Another possibility exists in a very different arena.
Choosing perfect life insurance is a serious decision to make. And with the number of different pet insurance companies and their various policies, it can be also a pretty difficult decision. To make it a little easier, here are a few top-rated pet insurance companies you can start with:
Top Rated Pet Insurance Companies:
Life Insurance Coverage
Companies such as Lloyd's of London and Liberty Specialty Markets recognize the value of horses and livestock that goes beyond ownership. The Lloyd's has insured thoroughbreds in excess of $80 million. Of course, we're talking about championship racehorses that make money through the events they win and the stud fees they can earn after leaving the circuit.
Insurers often provide coverage for various scenarios, from theft to restricted perils, such as lightning. They also cover liability costs if the animal's death caused harm to property or others. For example, Lloyd's will underwrite policies for many sectors where pets may have a role, from agriculture to bloodstock.
However, it's worth noting that we're talking about specific situations where the animal's value exceeds its replacement cost. It's unlikely to cover the family dog or cat. The good news is that the premiums for pet life insurance in ordinary circumstances aren't expensive because the payouts don't cost a lot. The most expensive euthanasia option is private cremation with an urn, which can run $400 or more.
Keep in mind that pet insurers will reimburse your expenses if your pet dies unexpectedly from a covered event. That may even include euthanasia, which will fulfill one of the purposes of life insurance.
Other Insurance Options
Unfortunately, even trying to collect on an animal as your possession isn't easy, either. Most renter and homeowner policies won't reimburse you for the loss of a pet. If you want coverage because you have a dog or cat of a valuable or rare breed, you may be able to find a plan through one of the national pet insurance companies, such as Nationwide. However, we're still talking about replacement costs only.

Final Thoughts
The value of our pets is priceless for all the joy and love they bring into our lives. It would be hard to place a value on them even in the best of times. Pet life insurance is one way you can get help for the expenses you're likely to incur during this sad time. Standard pet insurance is another option that you can check. Perhaps one day, the law will recognize the importance of our animal companions.
Related Reads:
---