450 Amazing Names for Cane Corsos: Ideas for Majestic Dogs
Not all names will fit the excellent presence of the Cane Corso. If you have a dog as magical as a Cane Corso, you will want a name to match their majesty. Cane Corso's are fearsome dogs with stern looks and loving personalities.
We considered the breed very closely, giving you some of the best, fiercest names we could find as well as Italian names and names based on characters. For those adorable, goofy Corsos, we have you covered there, too. Hopefully, one of these 450 names works for you. But first things fist:

How Do I Name My Cane Corso?
Everyone will choose a name differently based on a variety of factors. The bottom line is that we're all individuals with personal tastes, and some names just fit.
Ultimately, you'll know the right name when you find it. But if you're having trouble deciding or can't seem to get the creative juices flowing, here are a few different ways to finalize the title.
Ask for Input
Whether you take it to social media or ask family and friends, you can always have other people chime in with their two cents. Sometimes people are looking at things from a different perspective, willing to offer up names you wouldn't think of on your own.
Also, other family members might want to be involved in naming the newest family member. Take all avenues into consideration if you're having trouble finding something yourself.
Pick Something Meaningful
Whether you are choosing a name that has personal meaning to your life or your favorite character in a novel or movie, you can always select a name that reminds you of one of your interests or loved ones.
Thanks to literature, theater, and film, there are endless choices when it comes to characters on the big screen. Or maybe you have an old family member or childhood dog that you want to name your dog after.
Draw at Random
If you have a bunch of good names on the list and you just can't pick one, you could leave it up to fate. There are options online, sites where you can input choices and it will draw one at random. You can also go the old-fashioned route and put names into a hat to pull from.
Italian Names for Cane Corsos
Cane Corsos are originally from Italy, and they stem from the beautiful, bold Italian Molossian. These sturdy, strong body dogs could embody a name from their home country. It is a way to honor the breed's origin, and there are so many delightful names to select for either gender.
Male Names
Lorenzo
Matteo
Enzo
Luigi
Allesandro
Salvatore
Francesco
Gianni
Paolo
Vincenzo
Nicolo
Alessio
Abramo
Franco
Giovanni
Giuseppe
Alfeo
Benito
Callisto
Fredo
Fiore
Orlando
Paride
Russo
Mario
Roberto
Adriano
Fausto
Ercole
Severin
Vito
Lazzaro
Giuliano
Colombo
Armani
Lucio
Nazario
Romano
Celso
Fabrizio
Sante
Zeno
Abelardo
Luca
Emiliano
Maximo
Adriano
Tommaso
Riccardo
Edoardo
Female Names
Bianca
Chiara
Guilia
Alessia
Sofia
Vittoria
Sienna
Ginevra
Viola
Martina
Mia
Luna
Amara
Lia
Daniella
Elisa
Antonella
Gia
Natalia
Flavia
Claudia
Milana
Linda
Paola
Drusilla
Lara
Allegra
Zeta
Micola
Cecilia
Clarisse
Gaia
Carlotta
Teresa
Bria
Galilea
Fernanda
Beatrice
Viviana
Gemma
Anita
Luisa
Antonia
Pia
Carina
Stella
Martina
Elisabetta
Aldina
Pippa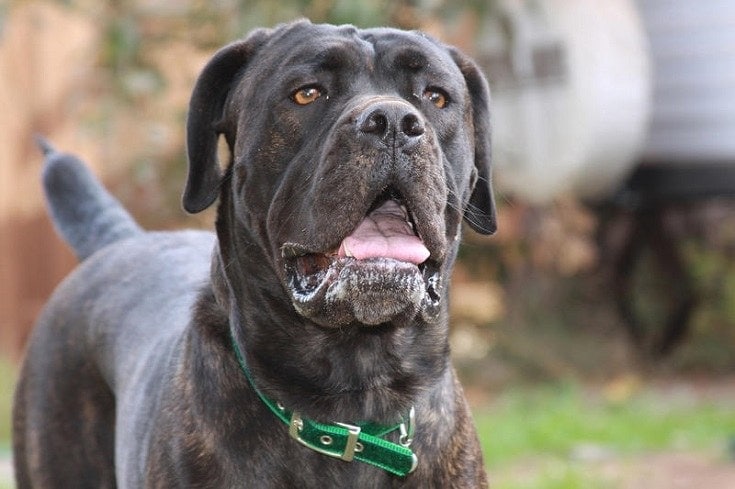 Fierce Names for Your Cane Corso
There's no denying that your cane Corso looks like they mean business. Giving them a name that matches their brute strength and can really be quite powerful. Here are some names we think sound tough as nails.
Male Names
Klaus
Hercules
Victor
Ignatius
Roman
Renaldo
Leopold
Caspian
Brutus
Bartholdi
Finch
Barron
Maurice
Bishop
Egan
Viggo
Merlot
Ghost
Ouija
Midas
Laszlo
Connery
Eason
Finian
Lucian
Gabriel
Icarus
Oedipus
Gideon
Griffin
Killian
Marcello
Maurice
Marco
Quillon
Sanjay
Troy
Arthur
Augustus
Hercules
Brutus
Atlas
Rambo
Maverick
Goliath
Onyx
Ajax
Odin
Poseidon
Sarge
Female Names
Gabriella
Augustina
Guinevere
Genevieve
Priscilla
Evangeline
Andriana
Wilhelmina
Aurora
Vienna
Belladonna
Winona
Prudence
Persephone
Artemis
Sheila
Freya
Magdalena
Viola
Esmerelda
Echo
Justice
Ovalene
Adelaide
Eleanor
Leona
Vivian
Lenore
Veralee
Ophelia
Lilith
Seraphina
Delilah
Dinah
Calliope
Cleopatra
Delphine
Havana
Irma
Legacy
Octavia
Raya
Rosaria
Shiloh
Tatiana
Tempest
Zahara
Marvel
Pandora
Delia

Character Names for Your Cane Corso
A Cane Corso can inspire tons of names from literature, theater, and film. So, if we give you a great book or movie you haven't thought of in awhile, look up other character names, too! Here are some character names we think you'll recognize—and there's plenty more where that came from.
Male Names
Fezzik—The Princess Bride
Batman—Batman
Gulliver—Gulliver Travels
Skellington—Nightmare Before Christmas
Rango—Rango
Moby—Moby Dick
Bruce—Finding Nemo
Carlos—the Hangover
Wybie—Coraline
Sullivan—Monsters Inc.
Josey—Outlaw Josey Wales
Igor—Igor
Frankfurter—Rocky Horror Picture Show
Gilligan—Gilligan's Island
Atticus—Atticus Finch
Willy—Willy Wonka
Cavendish—Cloud Atlas
Lancelot—The Once and Future King
Ent—Lord of the Rings
Sirius—Harry Potter
Cromwell—Wolf Hall
Sherlock—Sherlock Holmes
Finnick—Hunger Games
Kramer—Seinfeld
Cullen—Twilight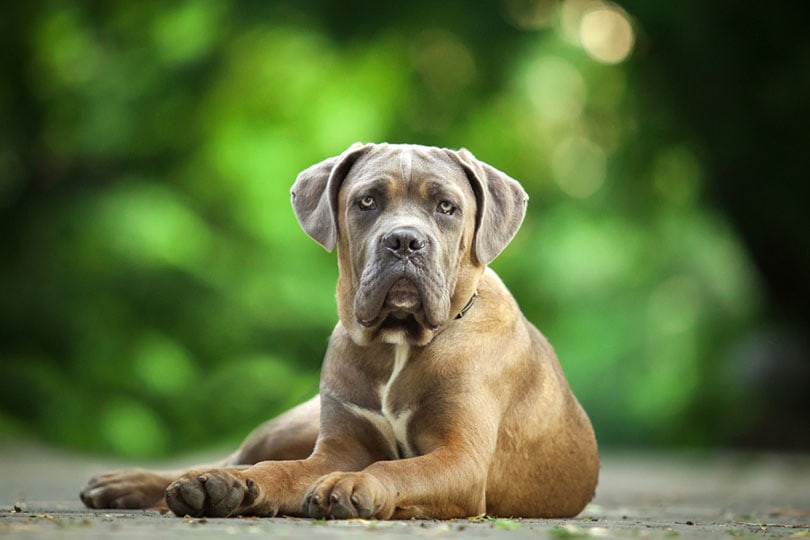 Female Names
Ariel—The Little Mermaid
Stella—Over the Hedge
Lorelai—Gilmore Girls
Jo—Little Women
Agatha—Matilda
Nana—Peter Pan
Alice—Alice in Wonderland
Fiona—Shrek
Margalo—Stuart Little
Annabelle—Annabelle's Wish
Leia—Star Wars
Elle—Legally Blonde
Mulan—Mulan
Scarlett—Gone with the Wind
Marge—Fargo
Lara—Tomb Raider
Maleficent—Snow White
Regina—Mean Girls
Katniss—Hunger Games
Xena—Xena: The Warrior Princess
Leslie—Parks & Recreation
Morticia—The Addams Family
Maisel—The Marvelous Miss Maisel
Fraulein Maria—Sound of Music
Fern—Charlotte's Web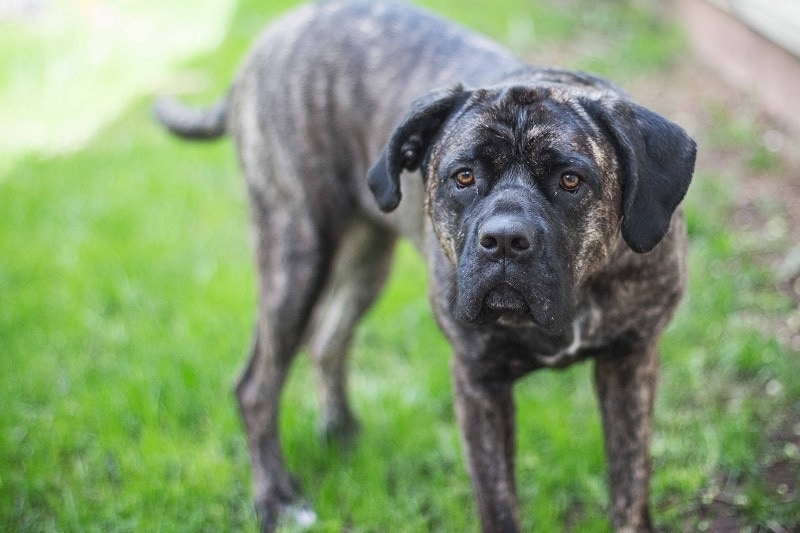 Goofy Names for Your Cane Corso
There's nothing like a cutesy or silly name for your cane Corso. This will be somewhat of a play on looks, as it shows their goofy side even though they look incredibly strong and intelligent.
Nugget
Peach
Pickle
Fizzy
Pinky
Bitsy
Tiago
Peanut
Snickerdoodle
Gypsy
Gizmo
Fleurie
Rue
Gigi
Huckleberry
Kiki
Mitzi
Jimbo
Banjo
Tom Tom
Tiki
Junie
Bundy
Frodo
Tigger
Jungle
Tibbs
Jetson
Gunther
Bisby
Taco
Bitsy
Mingo
Sasha
Herbie
Kip
Bourbon
Dijon
Pops
Noodle
Grizzly
Mosby
Moose
Peach
Poppy
Jiffy
Whistle
Lopez
Ozzy
Rizzo
Pawpaw
Meiko
Pebbles
Chanel
Scout
Blue
Birdie
Chewy
Nibblets
Blippy
Dumpling
Bacon
T-Rex
Bingo
Tatertot
Pudding
Poundcake
T-Bone
Kong
Squirt
Jellybean
Buddha
Ninja
Burrito
Porkchop
Blitz
Hooch
Marley
Borat
Bean
Buttons
Snugs
Houdini
Snuffy
Booger
Queenie
Tootsie
Lulu
Mittens
Foxy
Rover
Ewok
Hulk
Skittles
Twinkie
Yeti
Yoda
Fergus
Flo
Chevy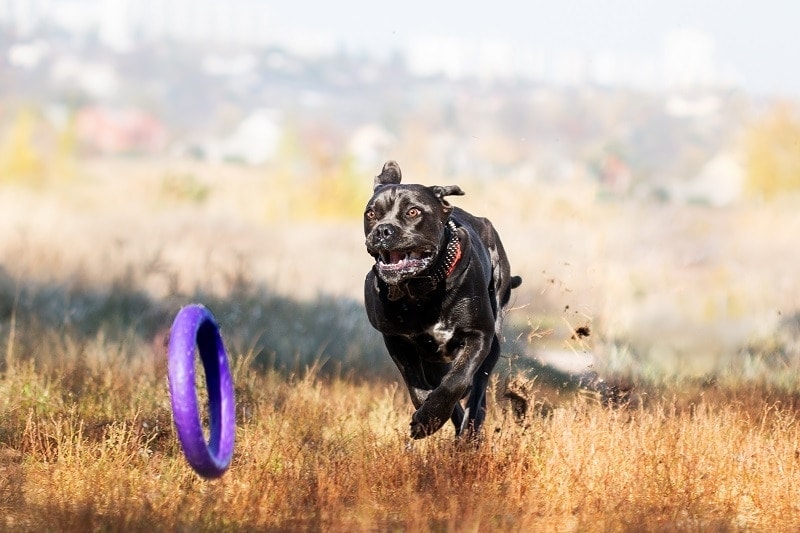 People Names for Your Cane Corso
Your dog is part of the family, you might as well name them like one. There are tons of regular Joe and average Jane names that we can all appreciate. After all, there are always a handful of names that seem to repeat and repeat year after year and in different classes. So why not help your Cane Corso fit right into your generation?
Male Names
Carl
Brandon
Andre
Drake
Jim
Todd
Daryl
Zane
Kyle
Greg
Tom
Manny
Ted
Rick
Rico
Benny
Jack
Jake
Norm
Wayne
Person
Aidan
Hal
Dudley
Bill
Guy
Denny
Chris
Bud
Steven
Stan
Norman
Cecil
Gill
Jason
Ken
Dave
Bosco
Kevin
Todd
Phil
Duncan
Virgil
Herschel
Oliver
Frank
Miguel
Murray
Ricky
Howie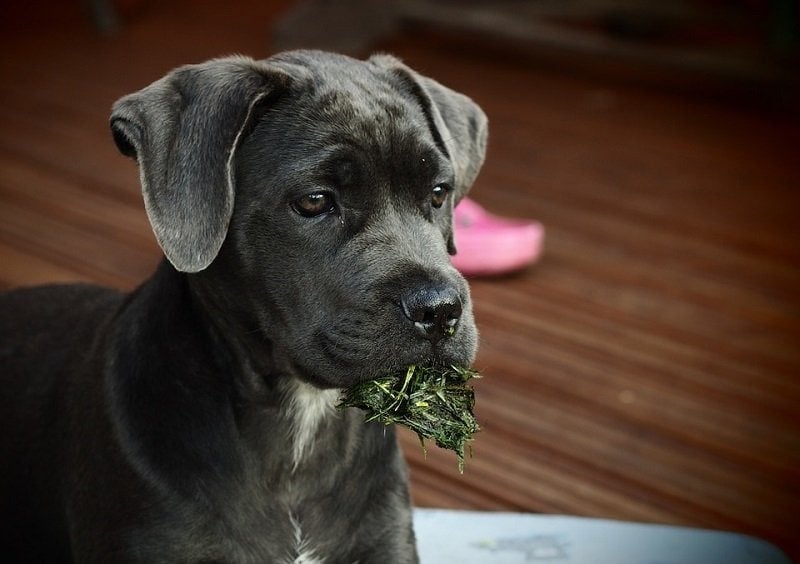 Female Names
Bonnie
Gina
Terri
Corrina
Lottie
Shirley
Blanche
Cece
Matilda
Freda
Opal
Ingrid
Gayle
Vicky
Rita
Julianne
Edna
Nina
Mavis
Betty
Evelyn
Roma
Dandy
Ramey
Wilma
Isabel
Flora
Phyllis
Ursula
Candy
Naomi
Carla
Betsy
Rachel
Winnie
Francine
Pansy
Posy
Hattie
Wren
Lola
Zita
Maude
Paloma
Hannah
Trina
Penny
Wendy
Emmeline
Penelope

Conclusion
So, what names struck your attention? Remember our tips from in the beginning of the article if you're having trouble deciding. If you see a ton of names that really make it hard to choose, remember to get advice from a friend or family member or draw a name at random.
Sometimes the perfect name just fits, and it might not even be on this list. Regardless, we hope you find the ideal name for your gorgeous Cane Corso puppy.
---