Guide To Caring For a Deaf Cat (Vet Answer)
An attuned owner may notice subtle changes in their cat like deeper sleep, becoming less playful, or showing less interest in household activities. Are these normal signs of aging, or could they indicate a potential medical issue? The following guide will discuss how to identify and diagnose deafness in your cat, potential causes of hearing loss, and tips on how to care for your deaf feline.
Signs Your Cat May Be Deaf
Deafness may be difficult to assess in cats as they are skilled at utilizing other senses, such as vision and vibration, to compensate for hearing loss. Cats suffering from unilateral deafness (affecting only one ear) may be especially challenging to identify. While signs of hearing loss in felines may be subtle, observations that could indicate deafness in your cat include:
How Is Deafness Diagnosed In Cats?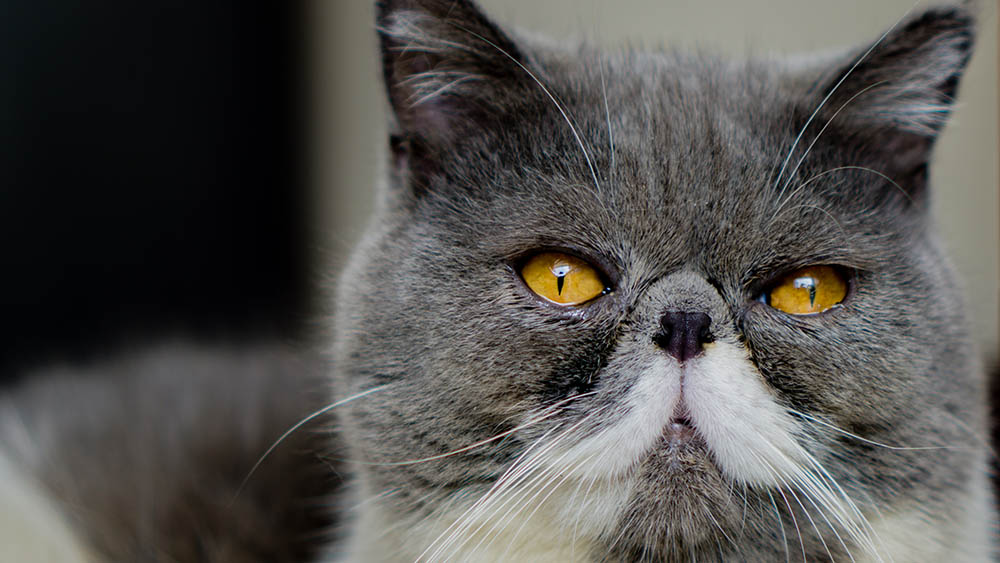 If you are suspicious that your cat may be deaf or suffering from hearing loss, an appointment with your veterinarian is needed for further evaluation. Your veterinarian will examine your cat, taking special care to perform an otoscopic examination, which allows them to visualize and assess the ear canal and eardrum. They may also observe your cat's response to various sounds in the exam room—although this does not always provide an accurate assessment of auditory function, especially in a stressed or unilaterally deaf feline.
If your veterinarian is concerned with deafness in your cat, they may recommend referral for brainstem auditory evoked response (BAER) testing. This is an objective, non-invasive test used to assess hearing in companion animals, that is often offered at referral or specialty institutions.
Causes of Deafness In Cats
A wide variety of conditions may lead to hearing loss in felines. While multiple criteria are used to classify deafness in cats, we will further describe hearing loss as being either conductive or sensorineural. Conduction deafness occurs with either a reduction or lack of sound transmission to the cochlea—an important component of the middle ear. Conduction deafness may result from the following conditions:
Sensorineural deafness occurs as a result of cochlear hair cell loss in the inner ear and represents a form of untreatable hearing loss in cats. Examples of sensorineural deafness include:
In addition to the more frequently-noted causes of deafness detailed above, less common causes of hearing loss in cats may also include trauma, environmental noise, and general anesthesia.
Tips For Living With a Deaf Cat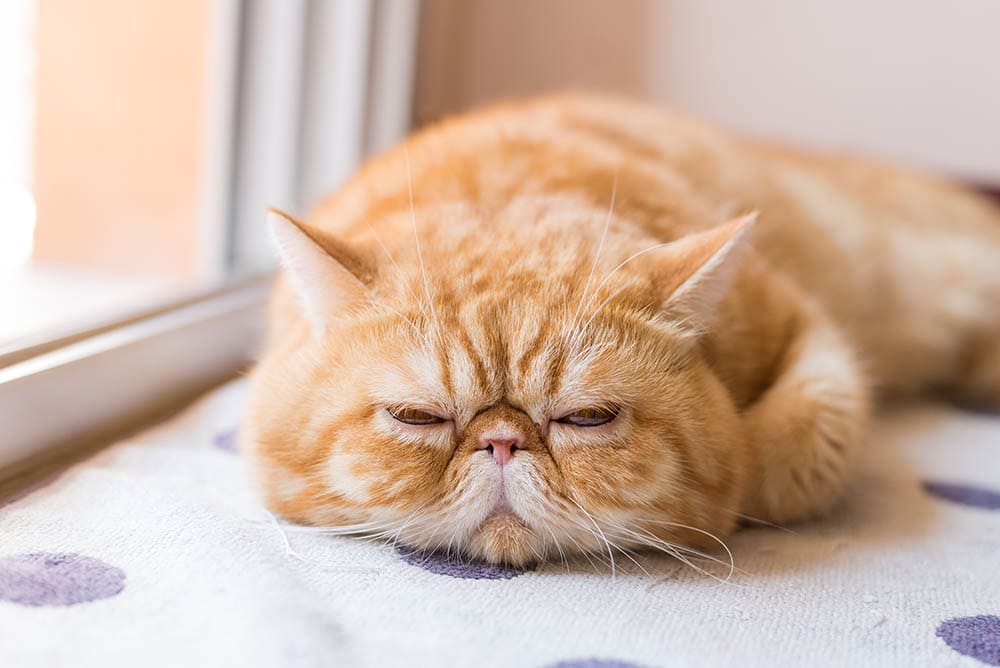 Once deafness has been identified in your cat, it is important to move forward with care and attention to the unique ways in which their day-to-day life may be different. While adjusting to life with a deaf cat may initially seem daunting, both you and your cat will be able to transition to a "new normal" in no time. If you share your home with a cat affected by hearing loss, consider the following tips to keep them happy, safe, and healthy:
With a few modifications, sharing your home with a deaf cat can be a rewarding experience for both you and your pet. Supporting a newly-diagnosed deaf feline may be relatively easy, or may require a little more effort and care—either experience is normal, and it is okay for this journey to be a work-in-progress. Deafness is but one attribute of your cat, and should not hinder its ability to live a long, healthy, and happy life.
---
Featured Image Credit: medveda, Shutterstock