100+ Celtic Dog Names: Traditional & Gaelic Ideas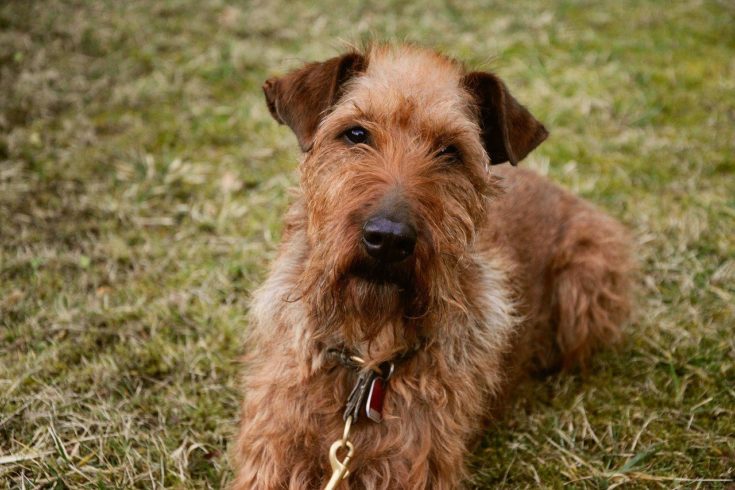 You might be interested in naming your pup after your Celtic heritage—roots dating back to 1200 BC and include early history in Ireland, Scotland, and Wales. Adopting a breed originating from one of these areas may also be another reason you're keen on a Celtic name.
Regardless of your reasoning, we love the idea of a traditional Celtic name and are certain your pup would enjoy it too!
Below we have noted the most popular female and male Celtic names, suggestions for the Irish, Scottish, and Welshman, a few meaningful ideas, and finally, noted a few famous Celtic names for you to consider.

Female Celtic Dog Names
Diva
Erie
Quin
Alesia
Avalon
Gall
Keely
Alys
Maeve
Berit
Iona
Sloane
Aina
Ove
Attie
Wynter
Blair
Mavis
Isolde
Leigh
Teague
Male Celtic Dog Names
Cullen
Ferris
Kane
Merlyn
Ronan
Winsor
Cormac
Edan
Bran
Fergus
Burgess
Noland
Pert
Brently
Maddox
Doyle
Herne
Keir
Keary
Egan
Mac
Hueil
Olwen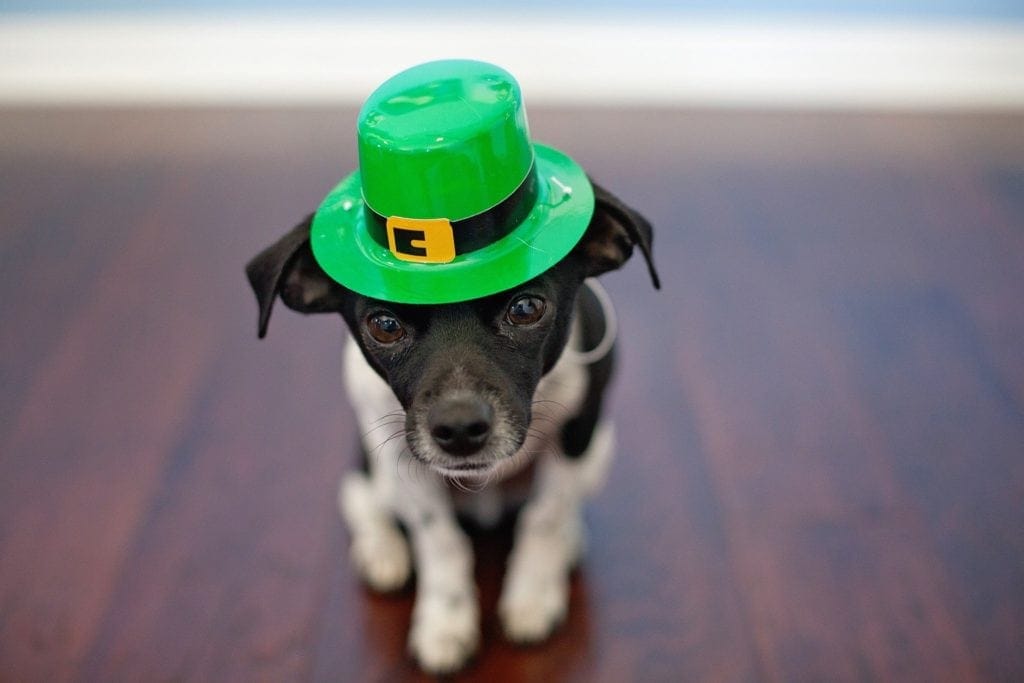 Irish Celtic Dog Names
From Clover to River, we have noted all things that are traditionally Irish in addition to a few classic Irish Celtic references. One of these would be suitable for a fun-loving pup that appreciates the great outdoors.
Adara
Breck
Ailia
Declan
Farrin
Miles
Brady
Rory
Griffon
Cace
Orna
Angus
Keon
Oscar
Tag
Deidre
Malone
Tyrus
Auley
Fallon
Henley
Finn
Darby
Cashel
Cacia
Brody
Ardal
Tait
Cowen
Dagen
Shaw
Scottish Celtic Dog Names
For all the sporty posh pups out there, an ode to the Celtic Scottish culture would be an interesting and unique spin on a name. Read on to find out which of these fun Scot-inspired references suits your new addition.
Ailein
Cadha
Baen
Edina
Fletcher
Davis
Alastair
Erroll
Baird
Walmond
Elliot
Forba
Ness
Watson
Kenzy
Ewan
Cora
Paton
Greer
Maisie
Lachy
Aleck
Birk
Gordon
Argyle
Kai
Welsh Celtic Dog Names
Wales is known for its gorgeous beaches and rugged coastline. Additionally, Welsh people are notoriously friendly and welcoming. For those dogs who are simply beautiful and have the warmest and most inviting personalities, a Celtic Welsh name may just be a perfect match!
Alwin
Fyrsil
Cas
Madog
Odgar
Cordelia
Dillie
Jeston
Maddox
Mercher
Neued
Arvel
Idris
Olwen
Penn
Fane
Kimball
Reese
Griff
Tad
Trixy
Mali
Badan
Tyce
Celtic Dog Names with Meanings
If you are searching for a name that has flair, you should consider a Celtic name with a meaning. Not only do these each sound incredibly cool, but they have also lovely, funny, or pure meanings behind them. Read on to find out which of these interesting suggestions pairs perfectly with your dog.
Duff (Dark)
Elgin (Noble)
Finian (Handsome)
Brasil (Battle)
Ninian (Many Miracles)
Maedoc (Bishop)
Etain (Little Fire)
Farrel (Brave)
Brennus (King)
Mochan (Early)
Seisyll (Six)
Cynbel (Cheif)
Ailbe (White)
Imogen (Maiden)
Lynch (Seaman)
Boden (Blonde)
Alula (Dainty)
Faelen (Little Wolf)
Egin (Fiery)
Arty (Stone)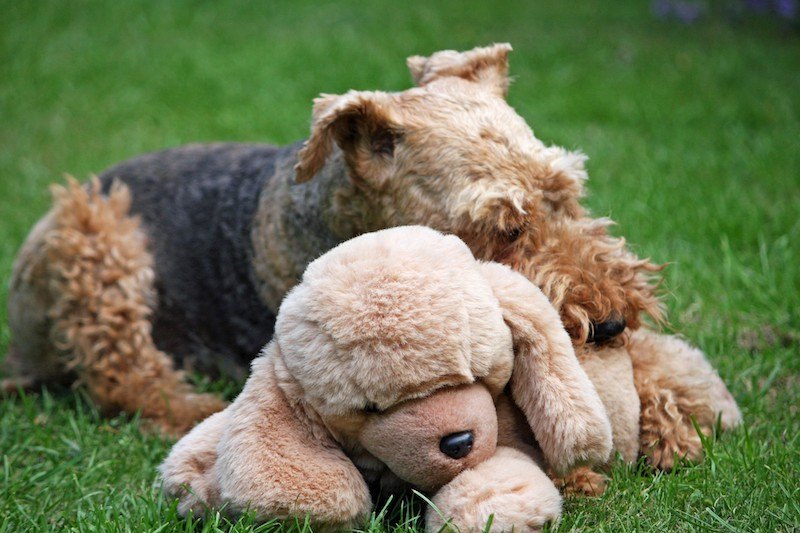 Famous Celtic Dog Names
There have been many influential people of Celtic descent who made their mark in history. For those interested in a name that's not only famous but has a rich past, one of the following would be right up your alley!

Finding the Right Celtic Name for Your Dog
Adopting a new puppy is an exciting time, and figuring out what to name them should add even more fun to the process! It might be difficult to decide on a single one when you are surrounded by a ton of great options. We hope that you were able to find what you were looking for and in the end, came out with the perfect name for your new addition.
If you are finding it difficult to make a final decision, we have included a few useful tips that should help you narrow down the playing field.
Love the name you choose. Ultimately, you will be the one who will be using the name often so you should truly love what you choose. You should also note that your pup will almost always enjoy what you choose!
One or two-syllable names are easier to say. Long names are not practical. They are confusing and may even impede or slow the training process with your pup. Keep it simple—you will thank yourself in the long run!
Think of the personality your puppy has (or is likely to have). Allow your pup to get comfortable in their new surroundings and watch their personality shine. You will not believe how much of an impact this can make when choosing their name.
See how your pet reacts when you say it out loud. This may be a clear indication that they love or hate a name. If an option provokes an alarming bark, we know that's not the name for your pup! If you get a curious head tilt or a few puppy kisses, we can bet you have found a winner!
Congratulations on your new dog, and enjoy every moment. We hope that we've helped you pick out a lovely name for them!
You might be looking for a little more inspiration, so we have included a few of our popular name posts below for you to consider:
---
Feature Image Credit: congerdesign, Pixabay