100+ Chihuahua Dog Names: Ideas for Laid-back & Adorable Dogs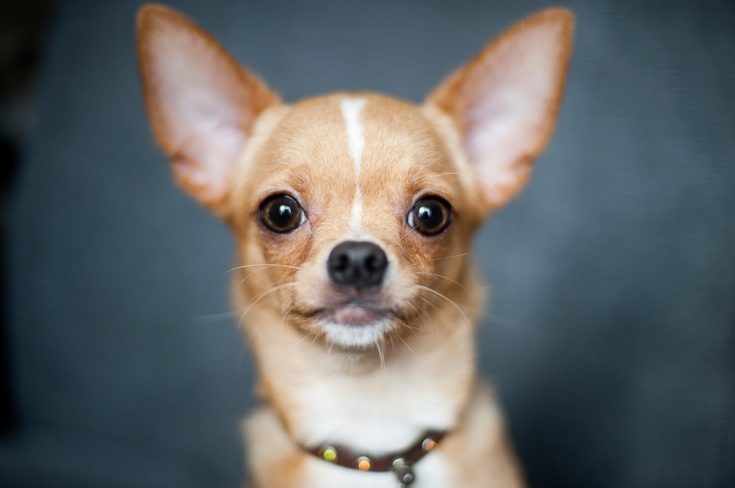 It's like naming a child. You should be extra cautious and take your time when coming up with the name because names stick! Once your pet learns it, there is no going back. But that's not something to worry about too much as anything you pick, they will love.
We've put together this list of over 100 dog names for Chihuahuas to help you pick the perfect one. Try saying them out loud to see if they flow nicely off your tongue. If you have kids at home, it's probably best to run the name passed them too, because if they can't say it (or don't like it), your dog will likely end up with more than one name and won't know which to listen to. Are you ready? Scroll down to start your search!

Female Chihuahua Dog Names
Lola

Yves

Annabelle

Buffy

Angel

Lily

Duchess

Gracie

Charlotte

Luna

Indigo

Nala

Annie

Violet

Petunia

Bubbles

Piper

Jewel

Bitsy

Roxy

Rosie

Coco

Kaya

Mika

Rose

Dixie

Buttercup

Vuitton
Male Chihuahua Dog Names
Butch

Cooper

Charlie

Lucky

Jojo

Bruno

Marley

Mickey

Elvis

Tucker

Ziggy

Zeus

Dobby

Sammy

Dexter

Elmo

Hero

Benny

Solo

Ralph
Girl Chihuahua Dog Names
Sometimes a name that's fit for your female dog won't have the same ring for a little girl pup. It may make her seem too old and mature, and you want your little Chihuahua gal to stay a puppy forever. In the list below we have selected some names that seem more fit for a girl dog than a woman dog.
Darla

Penny

Callie

Phoebe

Stella

Tiny

Lady

Layla

Bella

Lucy

Samantha

Lil

Giggles

Peggy

Pippy
Boy Chihuahua Dog Names
Same with the list above, some dog names will suit your boy puppy better than the names for a fully grown male dog. These names will, however, last his lifetime but may be better suited to him as he grows from puppyhood.
Bentley

Max

Ozzie

Jack

Roscoe

Scooter

Astro

Louie

Nemo

Pepper

Joey

Simba

Luke

Tippy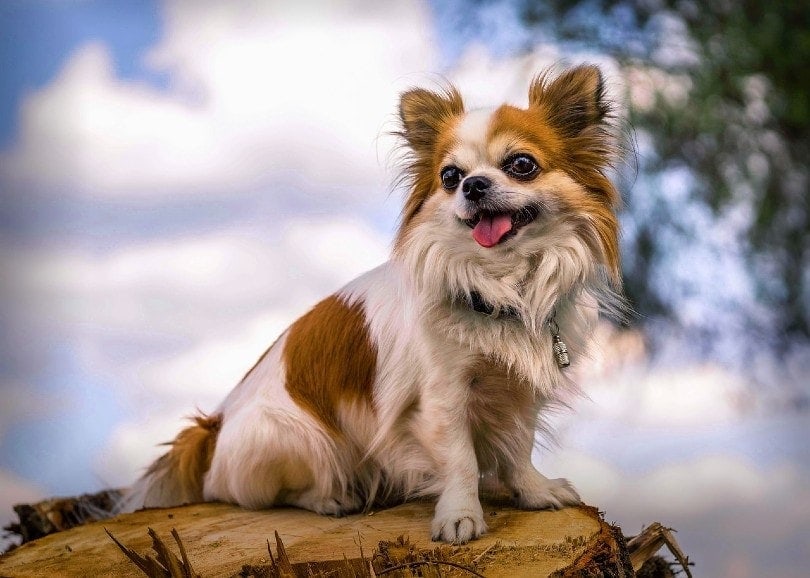 Mexican Chihuahua Dog Names
Chihuahua is actually a state in Mexico, so it makes sense to have a Mexican-inspired name for your little amigo. Below are our favorites, though the list is really endless.
Mole

Burrito

Guadalupe

Merida

Taco

Guacamole

Tabasco

Loca

Sonora

Limon

Juarez

Tito

Nacho

Cancun

Santana

Loco

Enchilada

Chalupa

Habanero

Chelada

Frida

Torta

Salma

Quesadilla

Tequila

Cilantro

Kahlo

Jalapeño

Picante

Yucatan

Pequeno

Pepito

Mezcal
Cute Chihuahua Dog Names
Bean

Tiny

Peanut

Jelly

Squish

Squirt

Punkin

Bork

Pupper

Smushie
Beverly Hills Chihuahua Dog Names
If you haven't seen the movie yet, you won't want to miss it now that you've got a little Chihuahua in your life. They're tough cookies full of love, but maybe one of the other Beverly Hills Chihuahua dog names will suit your furball's personality a little better.
Manuel

Chucho

Papi

Chloe

Delta

Montezuma

Rafa

Sebastian

Delgado

El Diablo

Bimini

Chico
Finding the Right Chihuahua Name for Your Dog
With every new addition to our family, picking out the best name for them can be one of the most important and most daunting tasks. So we hope that this extensive list of Chihuahua names makes it much easier and stress-free for you.
We hope you have shortlisted a few that make you smile when you say them because you will definitely be smiling once your new pal is in your home. But if you're still unsure and want to keep looking, we've got plenty more where these ones came from. Just check out some of our many lists below. 
---
Feature Image Credit: skeeze at Pixabay