What's The Cost of Adopting a Dog From a Shelter? (2023 Price Guide)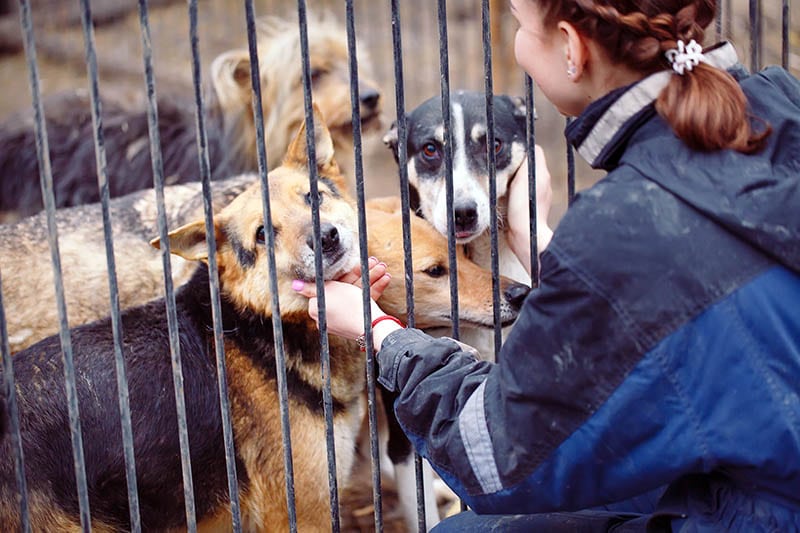 If you're considering adopting a dog, congratulations! Not only do you save a life, but yours gets so much better with a furry friend by your side. Dog adoption prices mostly range by shelter and the type of dog, whether it's a large or small breed, or a puppy or adult, but in general you can expect to pay between $25-$300. Here's what you need to know about the cost of dog adoption this year.


The Importance of Adoption
Almost 10,000 dogs enter the doors of animal shelters and humane societies every day. These dogs are surrendered for various reasons, from financial struggles to renting requirements to time commitments or personality conflicts. According to the ASPCA, an estimated 390,000 never leave.1
If you can, you should consider adopting a dog from the shelter to lower its risk of euthanasia. While large breeds such as Labrador Retrievers and Pit Bull Terriers are the most common types of dogs in shelters, you can sometimes find a smaller dog, although it might cost you more.
Some shelters charge a higher price for a small dog because they aren't as commonly found. Pit Bulls are often discriminated against in housing requirements, with many landlords refusing to allow "aggressive" breeds. Unfortunately, these stereotypes are resulting in a higher shelter count—and thus a higher euthanasia rate—of Pit Bulls, Rottweilers, and Staffordshire Terriers than other types of dogs.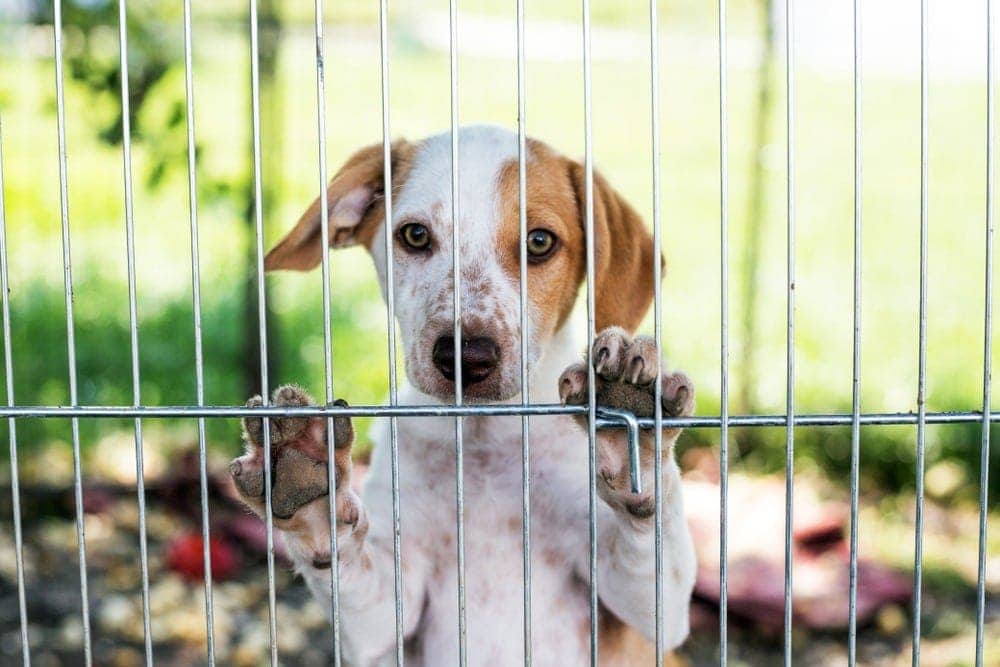 How Much Does Dog Adoption Cost?
Dog adoption prices range from around $25-$300 at a city or county shelter. Humane societies and rescues often charge more since they're independent organizations. For example, the American Humane Society says that their adoption prices range between $129-$767 for dogs and puppies.
An adoption fee at an animal shelter can be determined by the dog's age, breed, and location of the shelter. For example, rural shelters such as Laramie Animal Shelter typically charge less than urban animal centers, such as LA Animal Services. However, there are exceptions, such as how the Animal Care Centers of NYC charges less than the Louisiana LSCPA in New Orleans. Here's a breakdown of a few examples of puppy and dog adoption fees across different areas in the US:
| | | | |
| --- | --- | --- | --- |
| Region: | Name of Shelter: | Puppy Fee: | Adult Fee: |
| New Orleans, LA | Louisiana SPCA | $210 | $90 |
| Atlanta, GA Suburbs | Forsyth County Animal Shelter | $85 | $85 |
| New York City, NY | Animal Care Centers of NYC | $250 | $75 |
| Los Angeles, CA | LA Animal Services | $150 | $102-$122 |
| Laramie, WY | Laramie Animal Shelter | $40 | $40 |
| Chicago, IL | Chicago Animal Care and Control | $65 | $65 |
It's important to note that some of the shelters on this list, such as the Louisiana SPCA, charge more for small dogs than large breeds. Some shelters might even charge you the same as a puppy fee for an adult small dog, while others charge the same as they would for larger dogs. A few shelters may have a discounted price for dogs over a certain elderly age in order to encourage adoption. Senior dogs only have a 25% chance of being adopted, which puts them in critical risk of being euthanized.
Some shelters may offer additional discounts. Reduced or even waived adoption fees are popular around certain times of year, especially Christmas. Military members and senior citizens may also receive reduced or waived fees.
What Does Dog Adoption Include
Adoption fees may seem costly upfront, but they're essentially provided you with a bundle of services for a low cost. In addition to your actual dog, when you pay an adoption fee, you're receiving several services. Depending on the shelter, these services can include:
Spay/neuter
Limited supply of food
Collar
Leash
Rabies vaccine
Core vaccines
Bordetella (kennel cough) vaccine
Microchip
City registration (if applicable)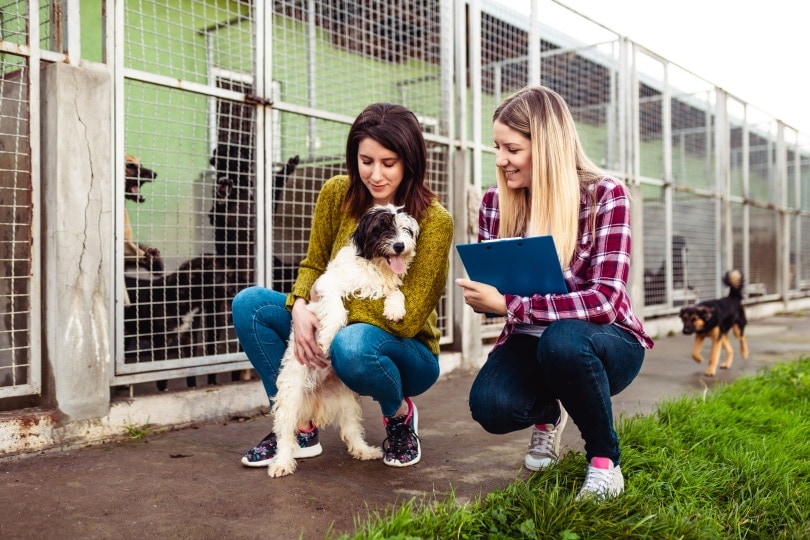 Extra Costs to Consider
Ask your local animal shelter before you sign the papers to see what their adoption fee includes. Sometimes animals are listed for adoption before they're spayed or neutered, and they'll charge you an additional fee to do so and keep them in holding until they've recovered.
Other times, they might send you home with a spayed and neutered dog that doesn't have a microchip or a rabies vaccine. While it's not mandatory, some shelters will send you home with a care package of essential supplies like food and a leash to ease the transition into your home. If they don't, you'll have to factor these necessities in your budget when you adopt.

Animal Shelter, Humane Society, or Rescue? What's The Difference?
Although they perform similar functions, the animal shelter, humane society, and rescue organizations are all technically different.
Animal shelters are typically operated by city or county governments. They take in strays, abandoned animals, and practically any animal in need. However, because of their open-door policy, they're quickly overrun and often resort to euthanasia to keep their numbers low. To prevent this from happening so often, animal shelters frequently partner with humane societies, organizations that are focused on rehoming the animal. They'll admit dogs from the shelter or other places who they believe would make great rescue pets.
Oftentimes, dogs and cats have longer to live at humane societies because many are no-kill shelters that simply take animals in and either hold them or find fosters for them until adoption. For this reason, adoption fees from a humane society are often higher than those at an animal shelter. However, certain humane societies may function just like a shelter and quickly euthanize dogs and cats who can't find homes.
Rescues are private organizations that can be run by an individual or a group. They're often based around particular breeds, but not always. Animal shelters may receive money by sending animals to a breed-specific rescue instead of adopting them out locally or putting them to sleep. A rescue can allow the most time for an animal to find a home because they're usually composed of dedicated dog lovers who are willing to put extra time and energy into securing a suitable home for a specific dog. However, breed-specific rescues are the most expensive adoption organizations. You may end up spending hundreds if you choose to adopt from a rescue.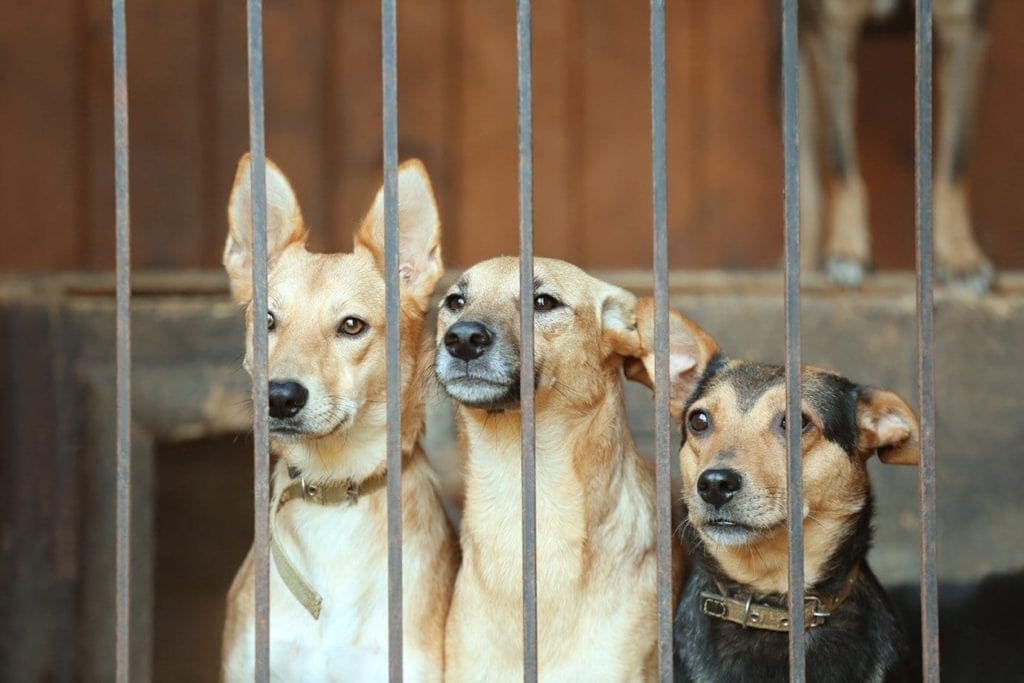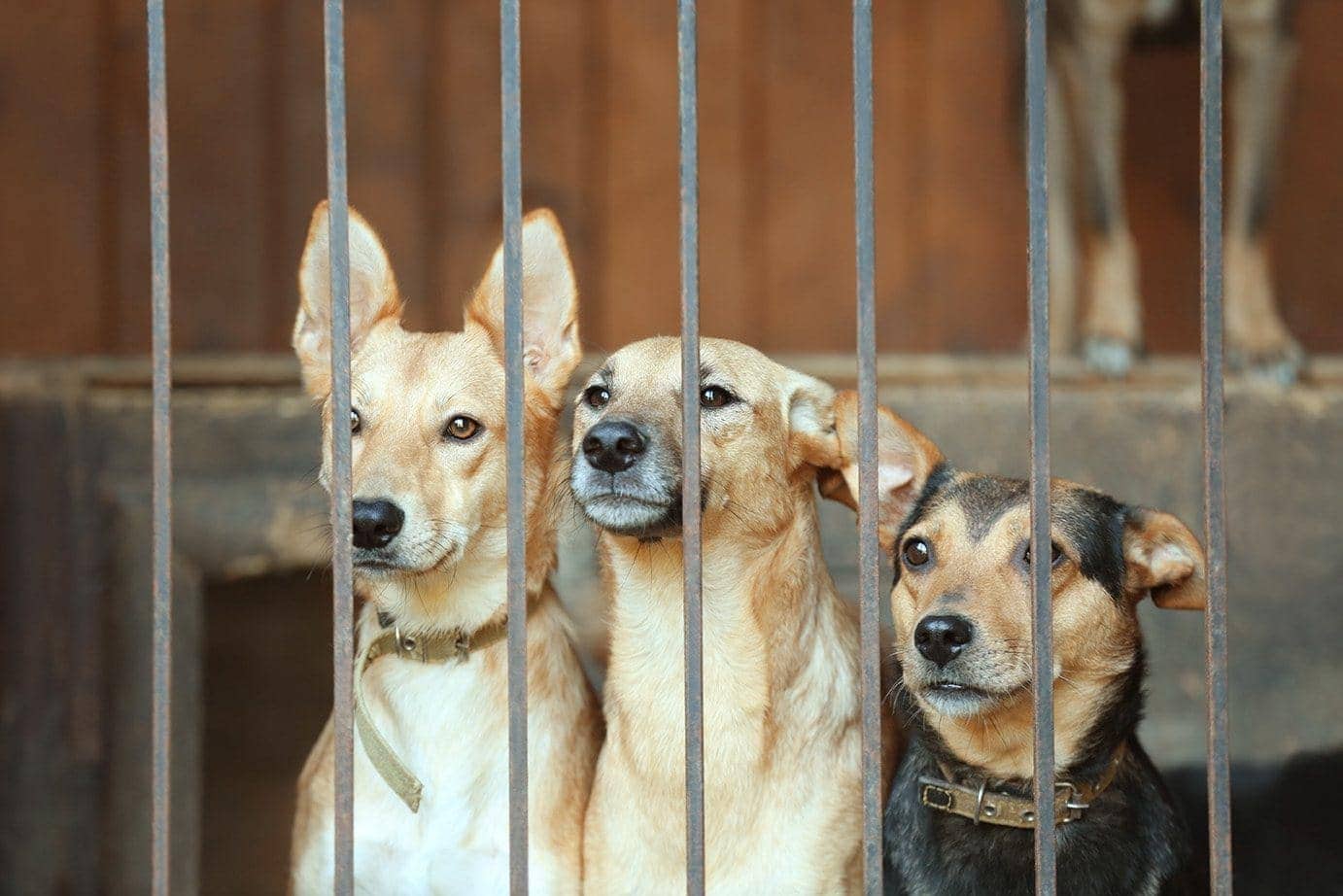 Why Adopt from a Shelter?
While it's a good idea to adopt from any animal rescue organization, the shelter is the first line of defense—and the highest risk—for the animals who find themselves homeless. From there, most animals will either go to humane societies or rescues where they can stay with foster families while waiting for their tailored furever home, or they're put to sleep due to overcrowding or other issues that make them less likely to be adopted.
Adopting from a shelter gives some animals their best chance. If you want to adopt with the intention of saving a life, choose a senior pit bull or other "aggressive" breed has the highest risk of euthanasia due to the stigma surrounding elderly pets and particular breeds.

Conclusion
Pet parents with rescue pups often speculate, "Who rescued who?" While the dog who was awaiting their fate in the shelter would be the most obvious beneficiary, the rescuers are often pulled from their own problems with the gentleness of a cuddle, the companionship of a twilight walk, or the company of a doggie at a dinner party when no one else shows up.
If you have room in your heart and home, consider adopting a shelter dog. Even if the adoption fee seems costly at first, it usually includes multiple benefits which makes it cheaper than paying for veterinary services such as spay/neuter on your own. If money is tight, ask your shelter if they offer discounts or run adoption specials at certain times of the year for a reduced fee.
See Also: 
---