Dewel Flea & Tick Collar Review 2023 – Pros, Cons & Verdict

Our Final Verdict
We give Dewel Flea & Tick Collar a rating of 4.3 out of 5 stars.
Review Summary
There's no denying it: Fleas and ticks are a serious health risk for most dogs and their human families. But have you ever pondered the necessity of strong insecticides and other chemicals in your dog's flea treatment?
The Dewel Flea & Tick Collar is just one alternative out there. Instead of harsh insecticides, this collar promises to kill and deter biting insects using just four plant-sourced ingredients. Plus, it keeps working for up to eight months.
If you're wondering why this product isn't selling out across the nation, you're right to be skeptical. Popular flea collars use insecticides because they work (and are incredibly safe when used correctly). Comparatively, the plant extracts used in the Dewel Flea & Tick Collar seem to be somewhat effective at best.
So, is trying this flea collar worth the time, trouble, and money?
Dewel Flea & Tick Collar — A Quick Look
Uses all-natural plant extracts
Lasts for up to eight months
Completely waterproof
Made without insecticides
One-size-fits-all design
Safe for puppies eight weeks and older
Advertised as hypoallergenic
Not as effective as insecticide-based treatments
Made in China
Only available from select retailers
Specifications
Manufacturer: DEWEL PRO
Treatment type: Collar
Species: Dog
Breed: All
Weight: All
Age: Over 8 weeks
Duration: Up to 8 months
Length: 62 centimeters (approx. 24.4 inches)
Effective against: Fleas, mosquitoes, lice, ticks, mites, and more
Country of origin: China

Fights Biting Insects With Natural Plant Extracts
When comparing the Dewel Flea & Tick Collar to other flea prevention treatments on the market, there's one clear difference between these products. While most flea treatments rely on insecticides to kill and repel biting parasites, the Dewel Flea & Tick Collar uses a variety of natural plant extracts.
The active ingredients in this collar include lemon eucalyptus (60%), citronella oil (10%), linaloe oil (25%), and lavender (5%). Lemon eucalyptus extract is especially known for killing and repelling fleas on contact.
However, all these plant extracts repel insects, including fleas, ticks, and other biting pests. You may even recognize citronella oil as a common mosquito repellent used in outdoor candles, diffusers, and topical bug sprays for humans.
Targets Over 100 Species of Insects
According to the manufacturer, the plant extracts in the Dewel Flea & Tick Collar don't just work against the most common canine-biting insects. Since ingredients like eucalyptus and citronella oil repel a wide variety of insects, your dog may also find relief from mosquitoes, flies, and other common pests.
Since this flea collar distributes insect-repelling oils throughout your dog's coat, the ingredients will work on new invaders immediately. Fleas, ticks, and other insects do not need to bite your dog for the collar to work.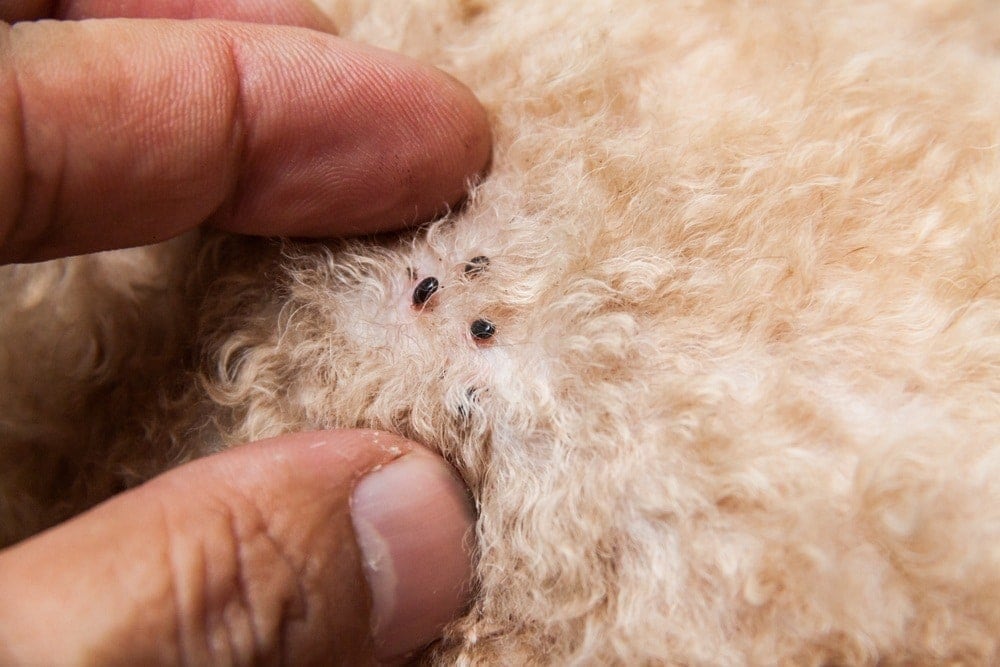 Safe to Use on All Dogs
Owners who have used insecticide-based treatments in the past are probably all too familiar with the hassle and stress of finding the right dose. Not only do you need to select the right product for your dog — whether in the form of a pill, ointment, or collar — but choosing the wrong dosage could have dire consequences.
It may seem minor, but the fact the Dewel Flea & Tick Collar comes in just one size and strength can be a big deal in terms of convenience.
Falls Short of Chemical Insecticides
What some customers consider a benefit of the Dewel Flea & Tick Collar, many others will consider a downfall. Unlike flea and tick treatments that use chemical insecticides, this collar relies solely on plant extracts to fight parasitic insects.
On the one hand, we believe that many owners gravitate toward this flea collar because they want to limit the use of strong chemicals around their dogs.
On the other hand, our research indicates the Dewel Flea & Tick Collar may not be as effective as its insecticide-based competitors. Also, the fact that this flea collar is advertised as "natural" may make owners more complacent about using it safely and responsibly, but even the most natural of substances can still be toxic if used incorrectly.

FAQ
Before investing in a new flea and tick treatment for your pup, we suspect that you have a few questions on your mind.
Does the Dewel Flea & Tick Collar require a prescription?
No. The Dewel Flea & Tick Collar is available to all dog owners, whether you have a veterinary prescription or not.
If you have any questions about this or other flea treatments, however, we do recommend speaking with your vet for more information.
How quickly will this collar kill existing fleas?
According to DEWEL PRO, this flea collar effectively kills adult fleas in 24 hours. From there, the active ingredients will continue to repel and kill new fleas and biting insects on contact.
Are the plant extracts found in the Dewel Flea & Tick Collar safe?
If you know a thing or two about plant extracts and how they can affect pets, then it makes sense to ask questions regarding the Dewel Flea & Tick Collar and the safety of its ingredients. The truth is, any plant extract or oil can be dangerous to pets if used in too high of a dose, especially when ingested.
According to the ASPCA, both lavender and eucalyptus are potentially toxic to dogs. According to the Animal Humane Society, citronella oil is also potentially toxic to dogs. We found no concrete information regarding linaloe oil's toxicity.
While such facts might be alarming, it's important to put things into perspective. The Dewel Flea & Tick Collar releases small amounts of these ingredients at a time, limiting your dog's exposure.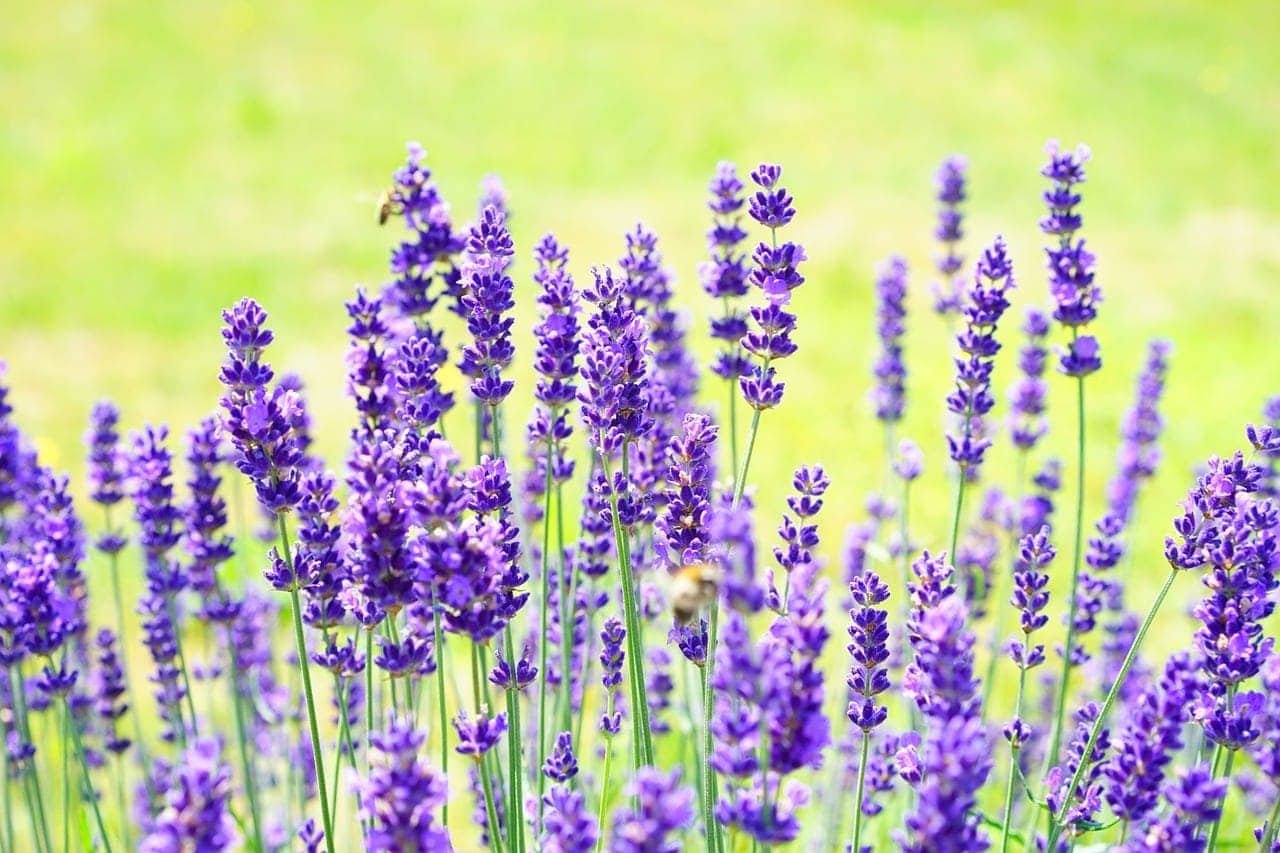 Can this collar be used on cats or other pets?
Just like insecticide-based flea treatments, this collar is not safe to use on cats or other small pets. If you require a flea collar for a cat as well, we recommend trying out the Dewel Flea & Tick Collar for Cats instead.
Does the Dewel Flea & Tick Collar require continuous wear?
Like all flea collars, the Dewel Flea & Tick Collar releases a continuous dose of insect-killing and repelling chemicals. While these chemicals will stay in your dog's coat for a short period after removing the collar, they will eventually wear off.
Removing your dog's flea collar for short periods (such as a couple of hours) is entirely safe. However, the more your dog wears their collar, the more effective it will be!
Can dogs bathe or swim while wearing the Dewel Flea & Tick Collar?
Since the Dewel Flea & Tick Collar is entirely waterproof, there's no reason to worry about your dog jumping in the lake or getting caught in the rain. Getting wet also won't shorten the lifespan of this collar, unlike some other versions on the market.
With that said, removing your dog's flea collar for bathing or swimming is completely safe. We just recommend putting the collar back on as soon as possible.
Can this collar be worn with other non-medicated collars?
Yes. Your dog should continue to wear a traditional collar with their identification tags while using this product.
This collar should never be used to fasten a leash or tie-out, however.
What the Users Say
As always, we encourage readers to do their own research before jumping into any purchase, including looking at reviews and ratings from other dog owners. Unfortunately, online customer reviews for this collar seem to be few and far between. Here's what we did find.
Some customers stated that the Dewel Flea & Tick Collar was a worthwhile alternative to more expensive flea collars on the market.
At the same time, we found a handful of customers who were completely dissatisfied with this collar and its efficacy. Others complained about the strong odor.


35% OFF at Chewy.com
+ FREE Shipping on Pet Food and Supplies
Conclusion
So, is the Dewel Flea & Tick Collar the right choice for your dog? That depends on a few factors.
For owners looking to fight or prevent mild flea infestations or who want to naturally deter other biting insects like mosquitoes and flies, this collar is definitely worth a try. The fact it's 100% waterproof, doesn't require monthly treatments, and is designed to safely treat all dogs are all major pluses.
But if you're searching for a solution to a serious flea problem or you and your dog live in a high-risk area for ticks and other disease-carrying parasites, we're afraid the Dewel Flea & Tick Collar comes up short. Relying solely on this collar for protection against biting insects could leave your dog vulnerable to Lyme disease and other serious consequences.
This product doesn't seem to be reliably available from third-party retailers like Amazon. Not sure what you'd like for the editor rating!
---
Featured Image Credit: Dewel