18 DIY Cat Litter Box Plans You Can Make Today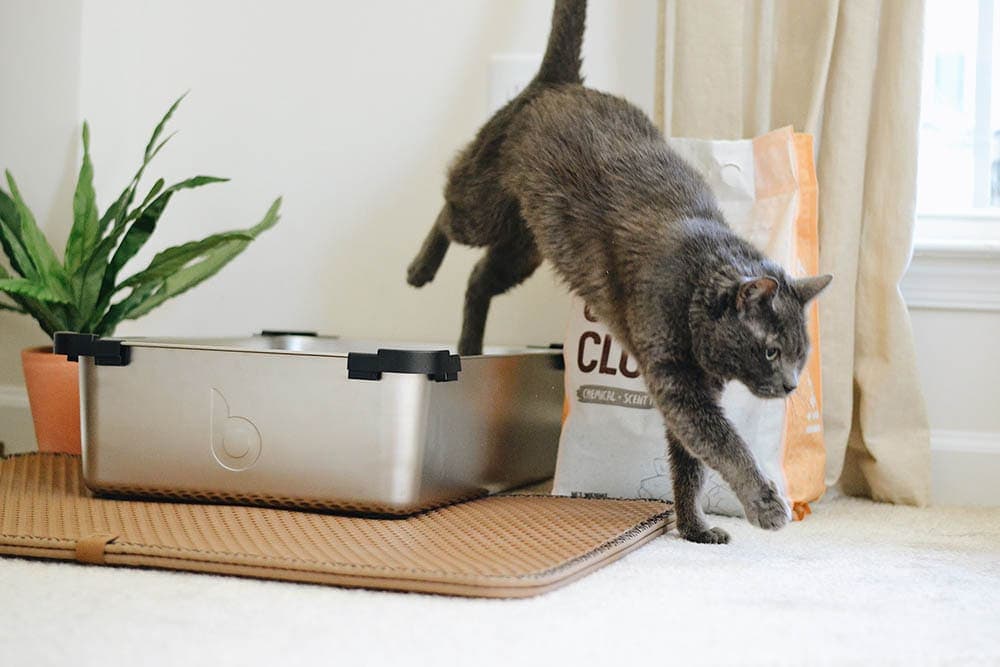 With all the other supplies that you have to buy when you welcome a new cat into your family, a new litter box can make a sizeable dent in both your wallet and the space that you have available in your home. If you're short on funds or simply don't have much room, there are plenty of simple and snazzy ways to create a DIY litter box, without spending a small fortune.
We put together this list of DIY cat litter box plans so you can save space or hide unsightly litter trays from your guests. Whether you're looking for a simple litter box, hidden litter boxes, or sifting litter boxes, you're bound to find a DIY solution that suits your needs.
The 18 Best DIY Cat Litter Box Plans –
Simple Litter Boxes
1.

Sterilite Litter Box
26-gallon Sterilite boxes
to create an enclosed litter box with high enough sides that your cat will find it harder to make a mess.
---
2.

Litter Box Holder
---
3. Top-Entry Litter Box
---
4. Upside-Down Tote
Hidden Litter Boxes
5. Plant Pot
---
6. Revamped Toy Box
---
7. Private Bathroom
---
8. Old Cabinet
---
9. Dresser to Litter House
10. Farmhouse Style
---
11. De-littering Catwalk
---
---
13. Mystery Box
---
14. Deck Box Litter Box
Sifting Litter Boxes
15. Aluminum Tray Litter Box
---
16. Litter Sifter
---
17. Wood Pellet Sifter
---
18. Stackable Totes
Conclusion
Making a DIY litter box is a cheap and easy way to cater to your cat's needs, keep things tidy, and match the rest of your décor. You can use anything from aluminum trays and plastic totes to old furniture to make a litter box or an enclosure to hide it in. Hopefully, these designs gave you a few ideas for your cat's bathroom!
---
Featured Image Credit: Litter Robot, Unsplash