25 Stylish DIY Dog Coat Ideas You Can Make Today (With Pictures)
You wouldn't be caught without a warm winter coat when traveling outside in freezing temperatures. Imagine having to go outdoors with no protection every time you needed to go to the bathroom or walk down the street. Sounds miserable, right? That's precisely how a short-haired or small-built dog feels. They can't stay warm like a double-coated dog, such as a Husky, who's made for the snow.
When you mulled over buying a coat for your pooch, the prices may have left you searching for other options. We have found 25 unique DIY projects that teach you how to make dog coats for every level of expertise. So, if you aren't particularly crafty, no worries. There are still easy options.

The 25 Stylish DIY Dog Coat Ideas
1.

Jenelle Nicole Puppy Coat
Do you have a little pup in need of an extra layer of warmth in the colder months? Jenelle Nicole has created this super adorable puppy coat — and she shows you how to do the same. She walks through how to resize the coat based on how large or small you will need to make it. She also includes additional templates under the video description.
Jenelle uses an adorable buffalo check print for the material, but you can use any heavy material that you prefer.
---
2.

Professor Pincushion Dog Coat
In this tutorial from Professor Pincushion, an instructor walks you through how to accurately measure your dog to provide the best fit for your coat. Then, they teach you how to hone your sewing skills to make a specially tailored design for your furry friend.
You will need to know the necessary sewing skills for this coat or be willing to learn. You will also need to have the basics like material, scissors, pattern paper, flexible tape measure, ruler, and tape.
---
3.

Cooking for Dogs Fleece Coat
This Cooking for Dogs No-Sew Jacket is simple to create and made of cozy fleece material. The instructor walks you through how to measure your dog and then proceed with the material cuts. In the video, they use an old pair of fleece sweatpants, making it extremely easy and inexpensive — if not free — to create.
All you will need is the proper old garments to make the ideal cuts for your dog. They will be as snug as a bug in a rug, and you won't even need to brush the surface of learning to sew.
---
4.

Style Novice Winter Dog Coat
This Style Novice tutorial will show you exactly how to make the ideal winter dog coat for your pup. You will need to correctly measure your dog and have the proper sewing skills to make it a success. Measuring your dog before purchasing the material is advised so you aren't short or drastically over the necessary amount.
Other items you will need are a sewing machine, thread, Velcro, and sewing paper. If you are a beginner or don't have a sewing machine, choosing another selection on this DIY list may be better for you.
---
5.

Cassie Johnston Cozy Dog Coat
In this step-by-step DIY, Cassie Johnston writes out how to make a dog coat that's super cozy in less than 30 minutes. This is another selection that shows a coat in buffalo check material, but you can select any pattern you like.
First, you will need to print the pattern, which is linked in the materials section of the blog post. You can sew this coat by hand or using a sewing machine, though it will be faster with the machine, of course.
---
6.

The Green Pepper Inc Hoodie
This Green Pepper Inc Spot's Hoodie pattern is available for purchase on Etsy. You can make a coat for dogs of various sizes from extra small to extra-extra-large. The template gives you fabric suggestions, step-by-step instructions, and a list of materials.
It's a pullover design, making it adorable and easy to take on and off. You can create this out of whatever pattern you choose, but making sure it is a soft, warm material is essential.
---
7.

Annika Victoria Dog Sweater
Annika Victoria walks you through a detailed tutorial on how to create a perfectly warm dog sweater to protect your pooch from the elements. She gives a comprehensive list of supplies that you will need to create this piece. It's recommended to select a material capable of stretching, so it can pull over the dog nicely.
You will need to have basic sewing skills for this coat, but hand-stitching is fine. The tutorial is easy to follow and the sewing pattern is straightforward.
---
8.

Mimi and Tara Dog Hoodie
This Mimi and Tara Dog Hoodie is a simple pattern and adorable design. It's another pullover design with a fastener in the front for an enclosed fit.
It shows the printable pattern idea, and there is also a Pinterest pin that you can save for future use. There are individual patterns for the coat and the hood that you can print and put together.
---
9.

PBD Trending Dog Coat
The PBD Trending page has a printable dog coat pattern that you can use. It covers most of the coat and underbelly, so your dog can get a comfortable and warm wear. It has a bottom latch attachment that you hook under the belly, wrapping the coat around snugly.
You can hand stitch or machine sew this design. Because of the lack of step-by-step instructions, you will need to be familiar with pattern use, so this may not be best for those with little sewing experience.
---
10.

Warm & Dry Dog Coat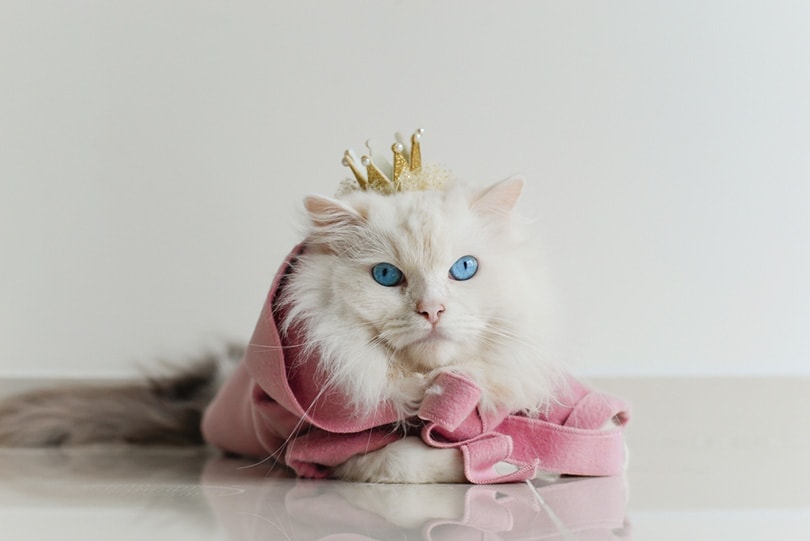 The Warm & Dry Dog Coat pattern is another that requires purchase. The pattern will include recommended material suggestions, measurements, and a list of needed supplies. The model suits size extra small to large dogs.
Because of the sizing chart, it won't work if you have an extra-large breed. However, if you are experienced with sewing, you may be able to make it bigger if you know how to do so with the given guidance.
---
11.

Picture Heeler Fleece Dog Coat
This Picture Heeler Fleece Dog Coat design is simple if you want an uncomplicated coat that's quick to throw together. It is made from fleece material and bias tape. There is a video tutorial on the page, as well as a list of supplies.
Aside from the sewing machine, fleece, and bias tape, you will need Velcro for the enclosure piece. With the video assisting you in the step-by-step guidance, it's perfectly fine for novice sewers if you have the proper supplies.
---
12.

Fraubolza Dog Coat Design
You can find a dog coat pattern on the Fraubolza blog here. It's a printable design and is easy to follow. However, there are no step-by-step instructions. You only have the pattern as a guide. While the pattern itself is simple, being familiar with sewing is probably best.
Sometimes not having those visual guides when you are a beginner can make the task harder than it needs to be. There are plenty of other patterns for DIY products that provide complete instruction.
---
13.

1MD No-Sew Jacket
On 1MD DIY Projects, this no-sew jacket is a fast and easy design idea. The only supplies that you will need for this one will be scissors, fleece track pants and a top, pins, and a flexible tape measure. This guide walks you through each step, being as clear as possible.
The no-sew coat plans are ideal for people who want a quick hassle-free way to give their dogs a cute item to keep them warm.
---
14.

Love Pets DIY Used Sweater Sleeve
This Love Pets DIY is a perfect way to turn an old sweater that you no longer use into a coat that your dog will love. It is such a fabulously simplistic idea and is completely free and fashionable. You just measure your dog to ensure that the sweater sleeves are big enough and to make the guided cuts.
This will only work for smaller breeds, as you obviously couldn't squeeze a Great Dane into your old sleeve!
---
15.

Eco Green Love Old Sweatpants Dog Coat
This idea from Eco Green Love is another effortless way to turn an old garment into a dog coat. There are several cute ideas on this page of small hacks. But this little dog coat is a beautiful way to upcycle your unused wardrobe.
A few quick cuts and your dog can wear their new coat — sewing free.
---
16.

Bevykona Old Flannel Dog Coat
The little pocket is what makes this idea pop. Bevykona put up a DIY pattern to turn an old flannel into a canine fashion statement. They walk you through the whole process. You wind up using the pocket for a backpack look and add the collar to make it pop.
You do have to take proper measurements and sew this item. You will also put buttons on the front to use as clasps.
---
17.

The Whoot Recycled Hoodie
The Whoot recycled hoodie idea is the idyllic design for a bigger dog. It looks stylish too! So, if you've been looking for an inexpensive or free option but have a larger pooch, this is perfect.
The tutorial guides you on how to measure, where to make the cuts, and how to make it all come together. There are a few different ways you can close the coat. This will require cutting and sewing, but it should be perfectly suitable for a beginner.
---
18.

Sofia and Friends Dress Dog Coat
The Sofia and Friends Dress Dog Coat is a precious addition to the list if you have a small to a medium-sized dog. It is a paid pattern design, so you will have to buy it. But after seeing just how cute it is, you'll be willing to pay up.
You can select any material design you like to make this charming little coat for your dog.
---
19.

Handy Little Me Knitted Sweater
Do you know how to knit? It's a skill that can produce so many versatile handmade items, and there are limitless patterns to choose from. There is no shortage of dog sweaters in the mix. The Handy Little Me knitted dog sweater is stylish, and you can tailor it to the color of your choice.
If you are familiar with different knitting abbreviations and concepts, this would be a comfortable, well-made piece to add to your dog's wardrobe.
---
20.

My Blu Print Easy Crochet
Are you someone who knows the craft of crocheting? The My Blu Print crocheted dog coat is a button-up peacoat style design sure to get many compliments on frigid walks. This template shows you exactly what materials you will need and what stitches to make depending on the size of your dog.
You can select the yarn you like best, but we advise the #4 worsted weight and size G crochet hook to make sure you get the outcome you desire.
---
21.

Evelyn Wood Dog Coat Refashion
In this tutorial by Evelyn Wood, she shows how to turn an old baby clothing piece into an adorable dog coat for your small breed or puppy. She takes you through the creative process on how she found the correct baby item that would fit the purpose. Then, she guides you through how she transformed the piece for her dog, Esme.
This is a relatively straightforward idea for someone who has minimal to moderate sewing experience. You may even be able to skimp on the sewing and use fabric glue instead.
---
22.

WonderFil Threads High Visibility Dog Coat
If you and your pooch enjoy late night or early morning hours while the sun isn't visible, this high-visibility dog coat by WonderFil Threads could work wonders for you. In the video, the tutorial shows a lovely plaid material lined with denim. However, you can select any warm, durable material that you prefer.
The important part you need to follow is the reflective thread used, as this is what creates the high-visibility effect. This is a coat that will need to be put through the sewing machine, so being experienced with this gadget is recommended.
---
23.

SewSheCan Dog Coat
If you have a larger dog who is willing to be your model, this SewSheCan dog coat is both efficient in warmth and structure. This post provides a detailed list of anything you may need during the creation process. She also includes a video so you can see the whole thing come to life.
If you would like to follow the written instruction per the blog post, you can. If you prefer watching the video, that's perfectly fine as well. It's beneficial to have both to address various learning styles.
---
24.

Cosplay Banzai Fleece Dog Coat
This simple design shown by Cosplay Banzai is a tutorial for a fleece dog coat. You can select any fleece fabric you prefer to dress your dog in style. He shows you how to cut the fleece material into the appropriate patterns properly and how to attach them with a sewing machine.
The video is slow-paced so you won't feel rushed. He also links the website in the description so you can have the written guidance if you prefer that method instead.
---
25.

Martha Stewart Polar Fleece Dog Coat
This video is guided by Martha Stewart herself, showing everyone how to make their own polar fleece dog coat for smaller breeds. Along with her video partner, they show you how to turn polyester polar fleece material into a wearable design for your dog. Following the necessary instructions will help you to have one of your own.
This is a lightweight design that is comfortable for your dog. This is an item that will need machine-sewn if you want to follow the tutorial to completion.
---
Conclusion
Keeping your dog warm in the cold months is not an option — it is your responsibility as a pet owner. Not all dogs are built for the winter. They will need an extra layer of defense during walks or trips out to the bathroom. Thankfully, with these inexpensive projects, you can make that happen without breaking the bank. They aren't just efficient for maintaining your dog's body temperature, they are also delightfully cute.
Featured Image Credit: Ingrid Dietrich from Pexels