11 DIY Dog Puzzles You Can Make Today! (With Pictures)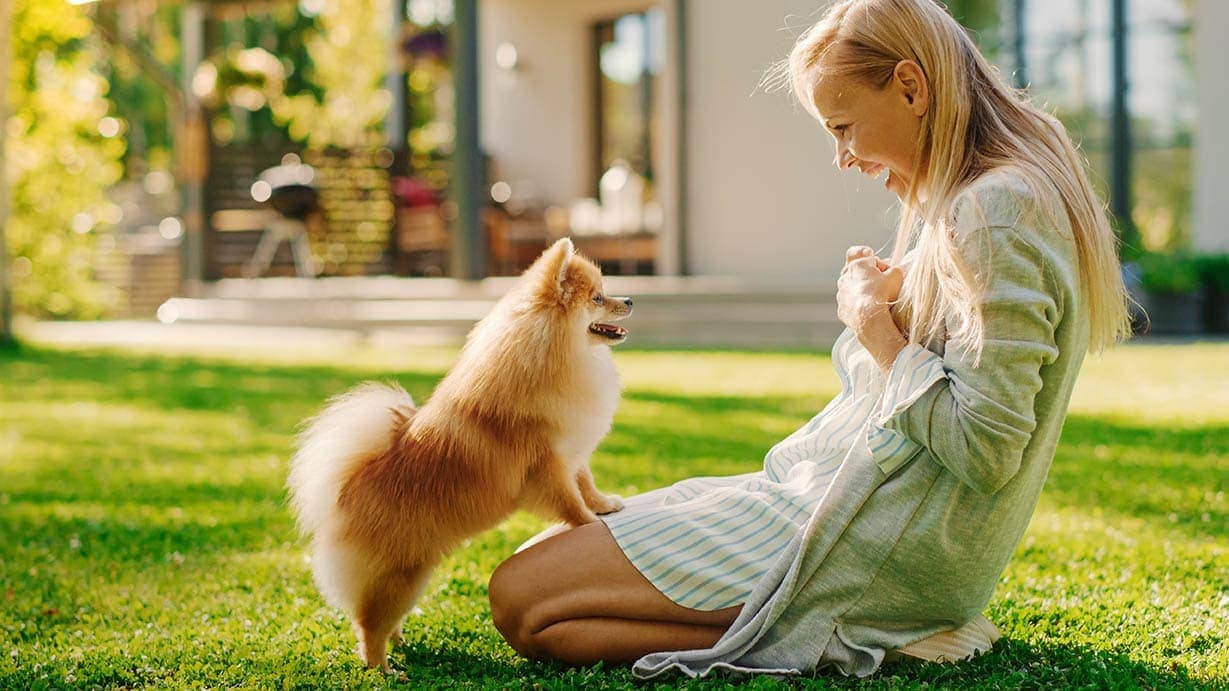 If you have a dog, you know they can get into all kinds of mischief if you are not constantly entertaining them – especially if you have to spend time away from home. Dog puzzles are a great way to keep your pet entertained while you take care of other tasks, and mental stimulation can help improve their intelligence. If you are wondering what puzzles you can give to your pet, you are in luck. We're going to offer you a long list of puzzles that will help keep your pet entertained. You can build each puzzle at home, many of them with supplies you already have. Let's get started!

The 11 Awesome DIY Dog Puzzles
1.

Diy Water Bottle Dog Puzzle
The DIY Water Bottle Dog Puzzle is an easy-to-create dog puzzle that only requires a plastic water bottle and cloth piece. The customization option is endless, and you can enhance your design with bells, chew toys, and more. It's not much of a puzzle, but our dogs love them, and we always make them out of old bottles. Remember to take them away when they get too chewed up, so your dog doesn't eat the plastic.
---
2.

Bottle Feeder Dog Puzzle
If your pet is anything like ours, it loves to eat. The Bottle Feeder Dod Puzzle is a great solution because it's easy to build and only requires a few materials. It's a little harder than our first example because it requires some woodworking, but you can probably improvise if you use your imagination. This project also slows down your dog's eating, which can help prevent bloat in some dog breeds.
---
3.

Loki Bottle Feeder
The Loki Bottle Feeder is very similar to the last idea but is a little simpler to build and shows how you can modify the shape but still have the same puzzle. Our dogs really enjoy the bottle feeder-type puzzles, and we often get several hours of play out of them before our dog chews up the bottle and we have to take it away. The good news is that you can keep replacing the bottles as needed.
---
4.

Rolling Feeder Dog Puzzle
The Rolling Dog Puzzle is another toy that will help keep your dog engaged. It's also slightly more durable than the earlier examples but is extremely easy to build. It only requires some PVC pipe and caps. You can drill a small hole in the tube to allow treats to fall out, and the more holes you drill, the easier it will be for your pet to get them out. Even though we had to take a trip to the hardware store to get the pipe, our dogs love this toy and often play with it when there are no treats inside.
---
5.

Dog Enrichment Toy
The Dog Enrichment Toy is similar to the last example on this list and is just as easy to build. It shows how it would look with multiple holes that will allow food to come out more easily. You can fill this puzzle with treats or crunchy kibble to help slow down how fast your dog eats. You can even fill the tube with peanut butter to give your pet a tasty toy and treat.
---
6.

Dog Hurdle Puzzle
The Dog Hurdle Puzzle is extremely easy to build and only requires a few road hazard cones that you can often find at the dollar store and a few broom handles or some rope. You can set the hurdles at different heights to make an obstacle course for your pet to play around with. You can also use other items, like upside-down laundry baskets, to hold the poles and make the course longer.
---
7.

DIY Snuffle Bin
The DIY Snuffle Bin is easy to build and only requires a few items like an old basket and some cloth cut into small strips. You tie the strips together to create a tangly mess that your pet will enjoy digging through, especially if you hide some treats inside. It's highly customizable and will last quite a while.
---
8.

Destruction Box
The Destruction Box is an easy-to-build dog toy that you should be able to create with items around your home. It uses an old shoebox, some wrinkled paper, and a ball to make an interactive toy your pet will enjoy using.  As the name suggests, your dog will like to pull it apart, but it's not difficult to reassemble, so your dog can play with it again and again.
---
9.

Hidden Treat Puzzle
The Hidden Treat Puzzle is a great way to provide your dog with a few minutes of entertainment, and it only requires an old toilet paper or a paper towel roll. Fold the ends to hold the treat inside and watch your pet try to figure out how to get them out. Unfortunately, this puzzle won't last very long, but you will be able to make lots of replacements, especially if you have a large family.
---
10.

Tennis Ball Dispenser
The Tennis Ball Dispenser puzzle takes one of your pet's favorite toys and makes it even better. To build this puzzle, you will only need to cut open an old tennis ball carefully so that you can fit some treats inside. Once finished, stand back and watch your pet figure out how to get them out.
---
11.

Three Cup Puzzle
The Three Cup Puzzle is a favorite even among humans, and it's one of the easiest to build, requiring no construction at all. Get three identical plastic cups and place them upside down on the floor with a treat under one. Shuffle them up and let your dog choose one to try to win the treat. Once your dog catches on, it will love to play this game, and it allows you to get involved too.

Summary: DIY Dog Puzzles
We hope you have enjoyed reading over this list and found a few ideas that will help you better stimulate your pet's mind. Most of these ideas are easy to build and will give your pet hours of entertainment. We like the Three Cup Puzzle because it lets us get in on the fun so we can enjoy some time with our dog. The DIY Snuffle Bin is also great because the fabric starts to smell like treats, so the dog plays with it even when there are no treats inside, but all of the toys on this list will give your pet plenty of entertainment.
If we have helped give you some ideas to try out that your dog enjoys, please share these 11 DIY Dog Puzzles you can build right now on Facebook and Twitter.
---
Featured image credit: Gorodenkoff, Shutterstock