Does Hyatt Allow Dogs? 2023 Pet Policy and Tips
If you plan on traveling with your friends and family but want to bring your lovely, well-behaved dog, you may wonder which hotels are pet-friendly. Hyatt is a multinational company with luxury hotels, resorts, and vacation properties worldwide. While this description may sound like a company that is not too open about pets, Hyatt has a very welcoming pet policy. Not only are they pet-friendly, but many hotels have luxury items and accommodations to make you and your pet feel as welcome as possible.
Read more below about Hyatt's fantastic possibilities for pet parent guests.
Hyatt's Pet Policy
Hyatt is more than happy to accommodate your furry friends, but as in your own household, there are some rules that you must abide by.
Your dog must weigh 50 pounds or less. If you have two dogs, both of them together need to weigh no more than 75 pounds.
You must make a reservation for your dog at least 3 days before arriving at Hyatt.
An entire stay for a dog costs $50. People with service dogs do not need to pay this fee.
The Hyatt staff will provide information about ideal walking routes for your dogs, nearby pet shops, veterinary hospitals, and all other local pet-friendly establishments.
When leaving your dog alone in the room, it must be secured in a kennel.
Your dog will receive water, food, a bed, and some welcome treats.
Your dog must be settled in the room by 10 pm.
Dogs are not allowed in specific public areas such as the fitness center, steak house, and grand club.
The pet owner must provide a phone number in case of an emergency.
Owners are responsible for any damage to hotel property.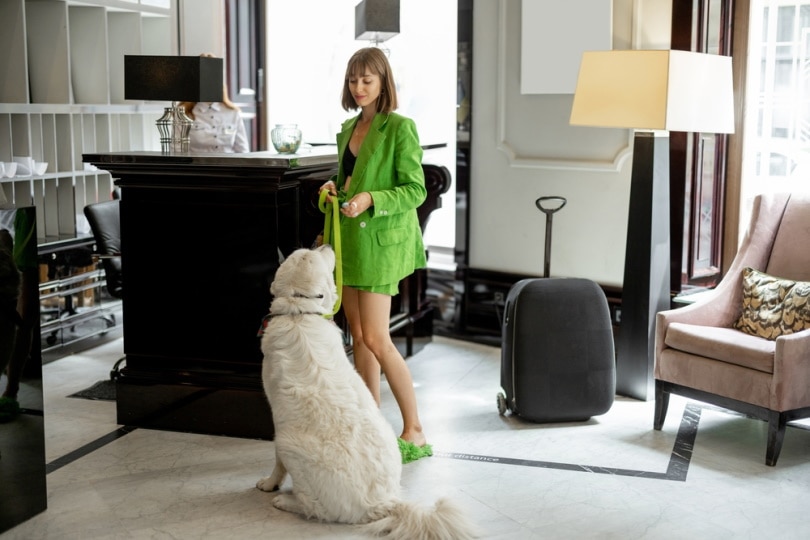 What You Need to Know Before Bringing Your Dog to Hyatt
Before taking your dog to Hyatt, you must know several things. Your dog must be well-behaved; it is in the best interest of you, your dog, and the hotel. If you are sure your pet won't make a huge mess or damage in the hotel room, bringing them is safe. However, if your dog is only a puppy that likes to chew through everything and has destructive habits, it might not be wise to bring it to Hyatt as you'll have to reimburse the hotel for any damage, which can be quite expensive.
Plenty of noise can disturb other guests, and you may get several warnings. Also, if your dog is a very vocal breed, such as a Husky, it is advisable not to bring it to Hyatt hotels. Your pet could end up enclosed inside the kennel for the rest of the trip, making the whole experience unpleasant.
Make sure to bring all your pet's necessities while on the trip, such as potty pads, poop bags, and food. In case your puppy makes a mess in a public area of the hotel, you'll want to be prepared and be able to clean it as soon as possible.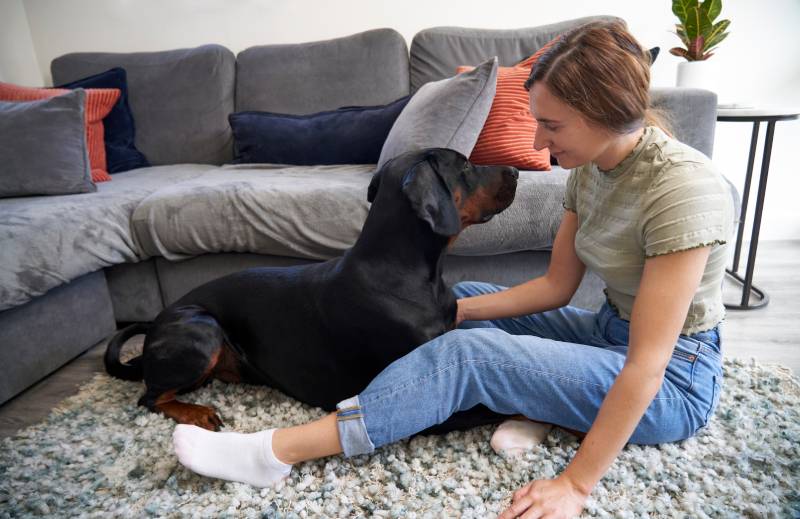 Most Pet-Friendly Hyatt Locations
In 2023, Hyatt was ranked among the top five pet-friendly hotels. Almost 90% of all Hyatt hotels allow dogs. Because the dog fee is one of the most expensive, Hyatt ranks third among the best pet-friendly hotels in 2023.
Out of all Hyatt locations, there are a few that are most popular and guests' top picks.
Park Hyatt Chicago: The Park Hyatt Chicago has a pet dog of their own—an adorable pug named Parker, a resident of this Hyatt hotel. Another fantastic feature is that the hotel donates your entire fee of $100 to the PAWS animal shelter.
Andaz Wall Street: This Hyatt location welcomes all traveling dogs and is there to offer two bowls along with a cozy dog bed.
Park Hyatt Vienna: The Park Hyatt Vienna offers an exclusive perk for the pet parent, where the dogs can experience a unique photoshoot. The shoot can be held at the residency, with a beautiful setting overlooking some of Vienna's most iconic sights.

Final Thoughts
Hyatt is an excellent place for your dog to stay, as it will welcome them with treats and a comfortable dog bed to feel at home. Make sure your dog is well-behaved and calm, so you won't have to worry about any potential property damage to the hotel. After reading about Hyatt's pet policy, hopefully, you won't hesitate, and you'll bring your furry friend to this welcoming hotel.
Related Reads:
---