3 Dog Breeds With the Lowest Cancer Rates (Vet Answer)
Cancer can be one of the most difficult ways to lose a dog. While there's no way to guarantee a dog won't get cancer, some cancers are closely linked to certain dog breeds. With a little help, you can try your best to avoid this heartbreaking disease.
Assessing which dog breeds have the lowest cancer rates is of great interest in the animal community, but there are no large-scale, high-quality studies collecting data on this across dog breeds. This list is based on a study released by a major pet insurance company based on claims they've received for cancer in dogs from 2015–20211.
Based on my experience, the breeds identified in this study are less likely to develop cancer than others and are seen much more rarely in practice for cancer. I eagerly await more robust data on this topic in the future.

Top 3 Dog Breeds With the Lowest Cancer Rates
1.

Pomeranians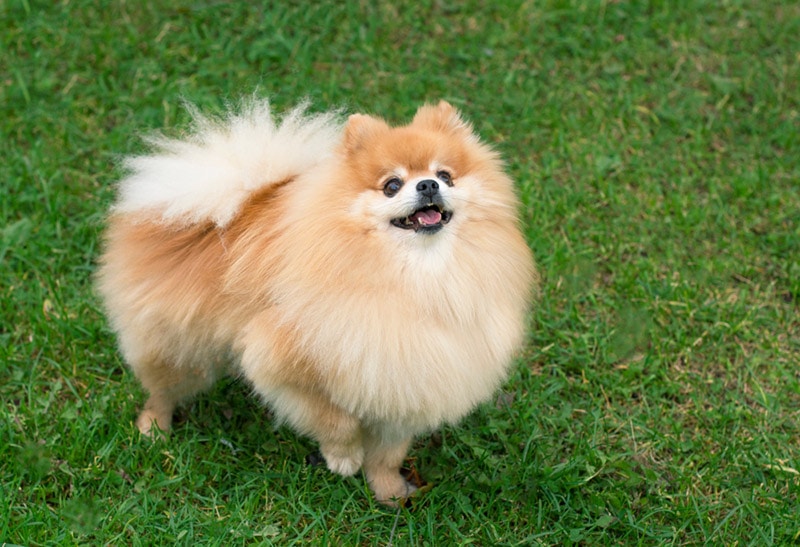 These incredibly popular and adorable little fluff balls are fantastic family dogs. While they are at higher risk for several important health issues, such as luxating patellas, collapsing tracheas, congestive heart failure, and dental disease, the great news is that cancer is not something Pomeranians are known for.
Pomeranians are generally considered very healthy and long-lived. With annual health screenings that focus on their heart, teeth, and joints, most Pomeranians will be with you smiling and shedding for years to come.
---
2.

Chihuahuas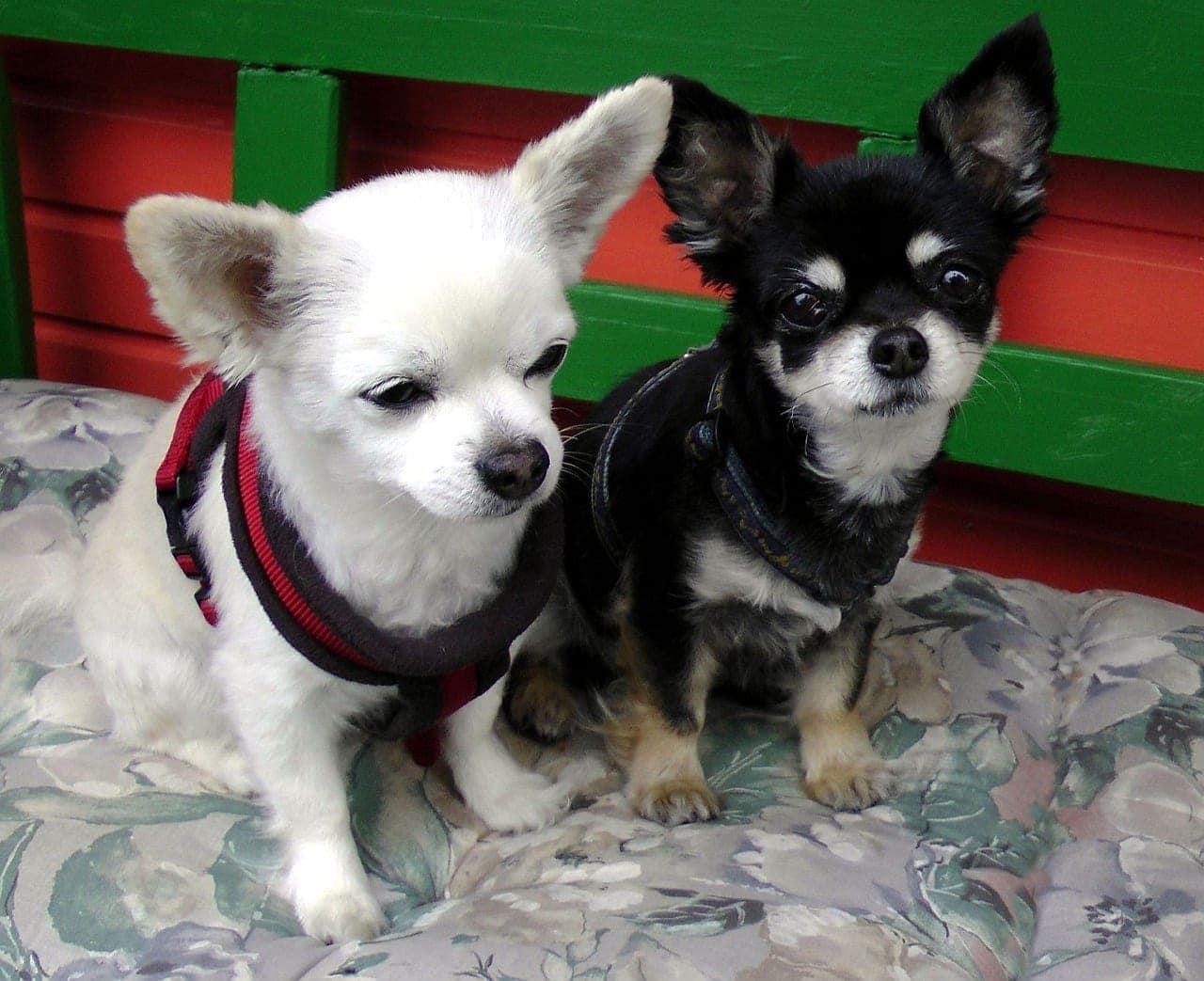 Chihuahuas are a great choice for families looking to welcome a dog into their home with lower cancer risks. Chihuahuas need strict dental regimens as they are prone to terrible dental disease, may also have luxating patellas, and, if they are puppies, can be prone to some congenital heart defects.
Did you know that Chihuahuas are the dog breed that, on average, lives the longest? This may very well be due to their low average cancer rates. A dog's risk of cancer increases with age, so the ability of the longest on average living dog breed to avoid cancer so well speaks to just how good they are at it.
---
3.

French Bulldogs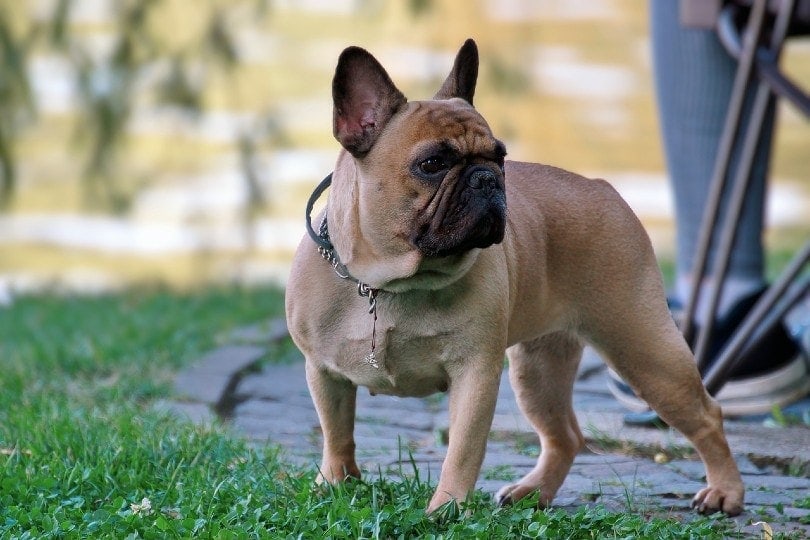 Frenchies are well known for a whole host of health issues. Out the gate, most of these dogs need several surgical procedures when they're young just to breathe efficiently. This is such a prevalent issue that it has sparked yearlong debates about the ethics of breeding dogs with short or smushed faces, known as brachycephalism, and outright bans on breeding French Bulldogs in entire regions of the world. Even in areas where they are still bred, they are also often restricted from flying due to their health concerns.
While there may be many negative things to say about their overall health and longevity, one thing they seem to have surprisingly sidestepped almost entirely is cancer. This is great news for the embattled breed and gives French Bulldog owners one less thing to worry about.

Purebred Versus Mixed Breed Dogs
While these three dog breeds have the lowest cancer rates, this same study also showed that purebred dogs are generally 1.9 times more likely to develop cancer than mixed-breed dogs. However, this information is a little debatable since another pet insurance company shows mixed breed dogs as the most likely to develop cancer in an older study1.
It's hard to compare the two since not all mixed-breed dogs are similar. Which breeds contribute to a mixed breed dog's genetics would greatly influence their cancer risks. In theory, a mixed breed dog that doesn't have any of the most cancer-prone breeds in their line presents a chance to avoid both cancer and health issues common within a single breed thanks to increased genetic diversity. Some genetic health conditions can only be passed on when both parents have the condition or carry the gene for it, so stepping outside one breed helps avoid doubling down the genetics for a breed-linked condition.
Dog Breeds With the Highest Cancer Rates
Speaking of dog breeds with higher cancer rates, which breeds would those be? According to the same study listing the breeds with the lowest cancer rates, Boxers, Beagles, and Golden Retrievers are the three dog breeds with the highest rates of cancer.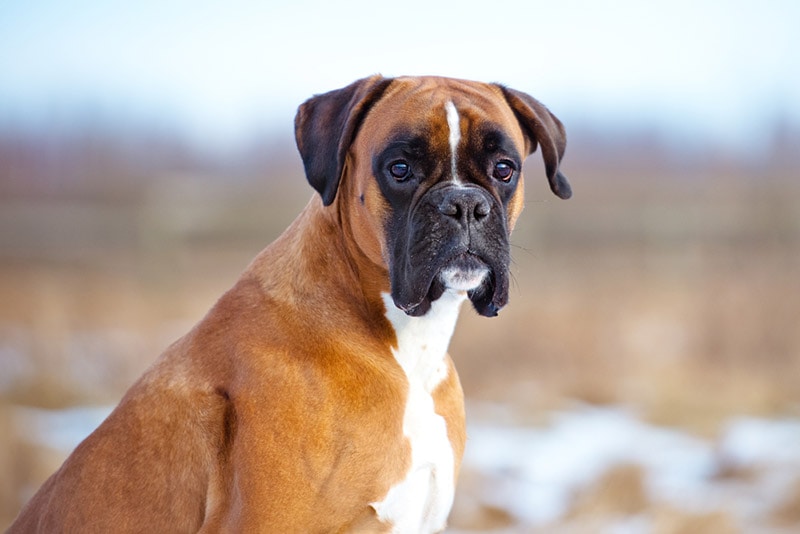 Why Do Cancer Rates Vary Between Dog Breeds?
Cancers develop for several reasons, but regardless of the type, there's always a genetic component to their development to varying degrees. This means a dog's genetics informs how likely they are to develop a specific cancer. We usually don't know the specific gene, but we are getting better at identifying the specific breeds.
When a dog breed is developed, they can all descend from as little as one or two carefully bred and inbred dogs to build the breed. Inbreeding and small starting genetic pools mean that whatever genetic health conditions the original dogs had will have been passed on to most, if not all, the offspring. In this way, certain conditions can persist in a breed, even over a hundred years later, including cancers.
Do All Dog Breeds Get the Same Types of Cancers?
While any dog breed can develop any cancer, when we talk about high cancer rates in certain breeds, they will be more likely to get specific types. They may be prone to more than one type, but hereditary cancers will be gene-specific. We suspect some genes may predispose a dog to more than one type of cancer, so it's not that one gene always matches one cancer, it can be far more complicated than that, but ultimately it means that one breed won't be prone to all cancers but a specific list.
Hemangiosarcoma, for example, is most common in many large breed dogs, as is osteosarcoma, but mast cell tumors don't seem to be related to size as much as breed.
What Else Affects Cancer Rates in Dogs?
Genetics isn't the only thing that leads to cancer. Some cancers, like melanomas, are almost entirely linked to a history of sun exposure and, therefore, dogs with light or thin hair coats though this can vary based on the type of melanoma. Other factors commonly affecting cancer rates are age, sex, sterilization status and age, diet, obesity, toxins, trauma, surgeries, and even medications.

Frequently Asked Questions (FAQ)
How dangerous is cancer for dogs?
Cancer is unfortunately the leading cause of death for most dog breeds, and we know it impacts the average lifespan of many dog breeds.
How can I prevent my dog from getting cancer?
Avoiding known carcinogens such as cigarette smoke, maintaining lean body weight, eating a nutritionally balanced diet, avoiding direct sun exposure to the skin, and getting yearly veterinary checkups are the best ways for a dog to avoid getting cancer.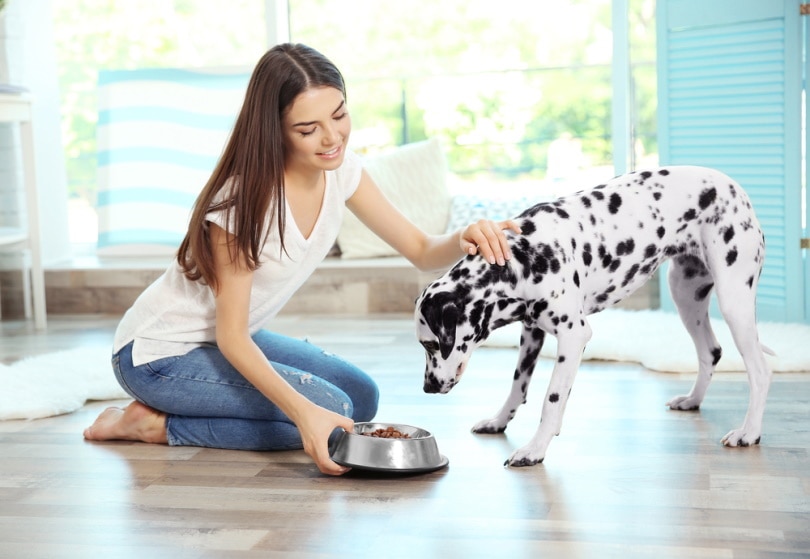 Are cancer rates in dogs increasing?
Cancer rates are increasing, and we think it's related to advances in medical care allowing dogs to live longer, though increases in environmental pollution may also be playing a role.

Conclusion
Since cancer is a common cause of death or illness in dogs, it makes sense to want to know which breeds have a lower risk of developing cancer. Many small breed dogs have lower risks than large breed dogs, with all three breeds with the lowest cancer risks, Pomeranians, Chihuahuas, and French Bulldogs being considered small breed dogs.
While many other factors contribute to the risk of a dog getting cancer and no dog breed is cancer free, we hope this information helps you when researching which dog you'd like to keep when factoring in cancer risks in your decision.
---