Family Dollar Inc. Dog & Cat Food Recall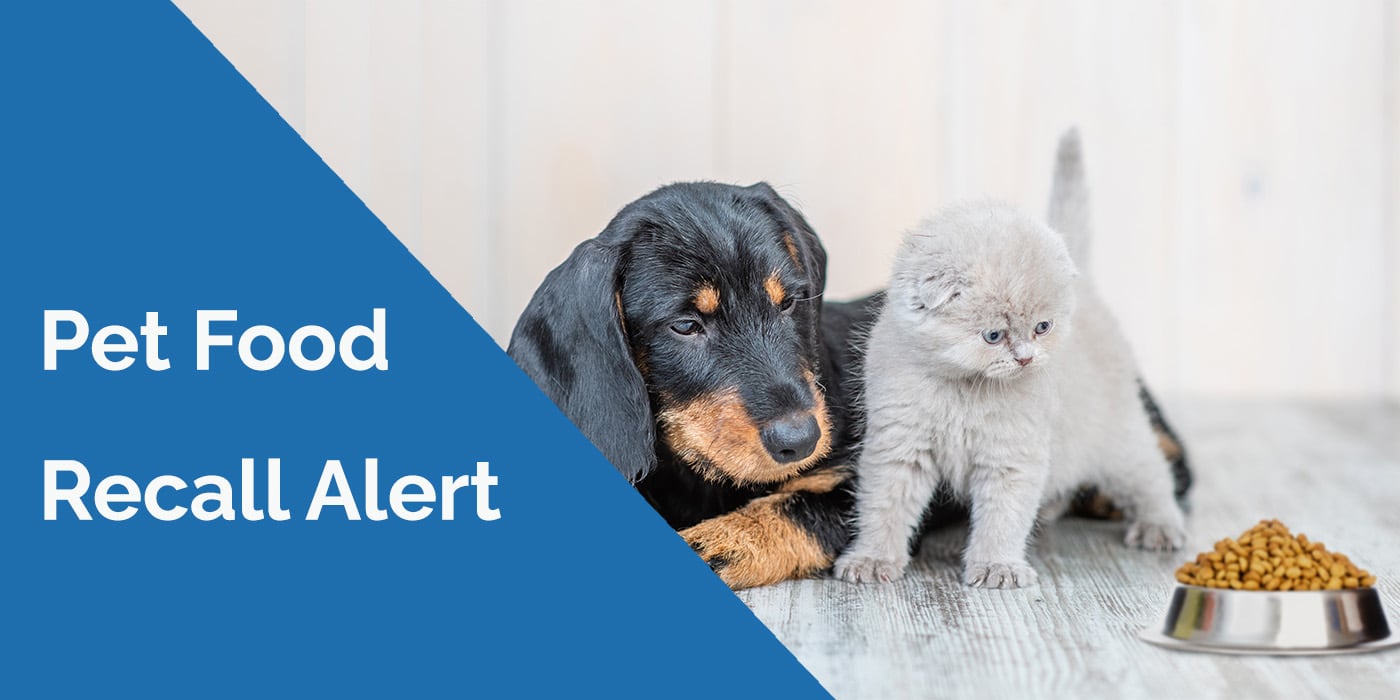 As of Feburary 18, 2022 — Family Dollar Inc is recalling multiple dog and cat food products and treats due to potential rodent infestation and potential to be contaminated with Salmonella bacteria
What Dog Food Products Have Been Recalled?
Unfortunately, the FDA alert does not include the exact names of the products that have been recalled, but as of Feburary 22, 2022 the stores' website listed the following brands for sale:
57 dry dog foods
36 wet dog foods
38 dog treats
35 dry cat foods
36 wet cat foods
13 cat treats
The retail inventory at each store varies, and some brands are sold only online.
Unfortunately, at this time Hepper cannot confirm which brands of food and treats are affected by this recall.

Cause of This Dog Treat Recall
The affected products are regulated by the U.S. FDA and were stored and shipped to over 400 stores from Family Dollar Distribution Center in Arkansas.
The violations are believed to have occurred from January 1, 2021, through to the present day, due to the infestation of rodents and known rodent activity at Family Dollar Distribution Center.
What You Need to Know About Salmonella Poisoning
If your pet has Salmonella infection, they may become lethargic and have fever, diarrhea or bloody diarrhea, and vomiting. Some less obvious side affects decreased appetite, fever and abdominal pain. If you pet has become infected but is still otherwise healthy they can still be carriers of Salmonella and infect other animals or humans. If you know your pet has consumed the recalled product, or is currently experiencing any these symptoms, please contact your veterinarian immediately.
Where Was the Product Sold?
For full list of affected stores to which this recall applies please see attached document. The recall does not apply to any other stores other than the ones listed

What to do Next
Customers with questions regarding this recall may contact Family Dollar Customer Service at 844-636-7687 between 9 am and 5 pm EST
You can report your complaint by visiting the FDA's "Report a Pet Food Complaint" page.
Don't miss another food recall again! Sign up for our alerts to receive notifications of recalls as they happen.
You can also see a full list of dog food recalls here.
Sources used: FDA
---
Image Credit: Ermolaev Alexander, Shutterstock