5 Spectacular Dog Friendly Beaches in Sarasota, FL (2023 Update)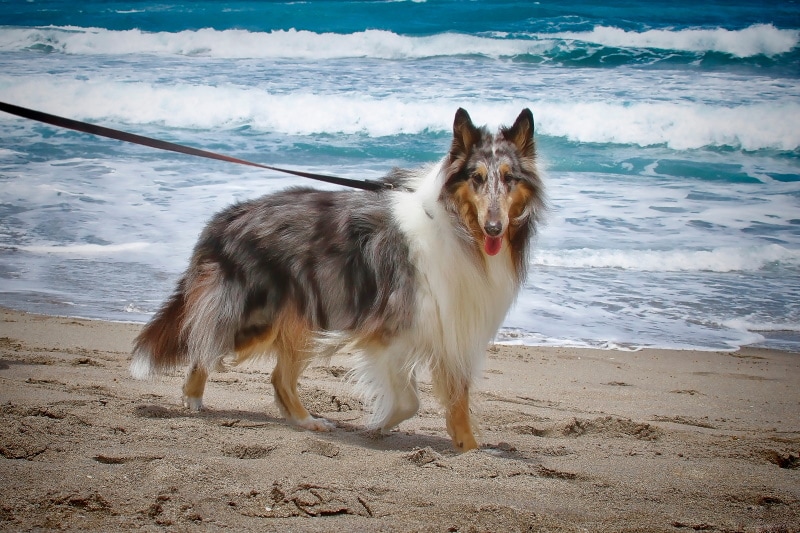 Despite encompassing a large area with miles of white sands and quaint islands, the Sarasota area operates very few places that are friendly for pet owners. There are some hidden gems scattered around the area if you know where to look and if you are willing to take a short drive out of the city itself. There are a number of interesting options, including a beach designated specifically for dogs and their people and a federally operated national memorial with a small nature-filled beach. There might not be very many options for dog friendly beaches in and around Sarasota, but the ones that are available are each interesting and beautiful in their own special ways.
Since Sarasota and Sarasota County are strict about dogs being on public beaches and on leashes, be sure to check the rules before you bring your dog anywhere. You don't want to have your day trip or vacation ruined by a fine or by being barred from your final destination. As long as you follow all posted rules and signs, you will have no trouble having a blast in Sarasota with your dog.
Here are five amazing dog friendly beaches in and around Sarasota that you can bring your dog to today.

The 5 Dog Friendly Beaches in Sarasota, FL
1.

Brohard Paw Park
Beach specifically designed for dogs.
Off leash is allowed in fenced areas, including the beach.
Play between dogs is possible and encouraged.
One of the only dog beaches in the region where dogs are allowed to swim and play freely.
Gorgeous views of Florida's Gulf coast.
---
2.

De Soto National Memorial
National monument overlooking a small dog-friendly beach.
Dogs must be leashed at all times when in the park, but the trails are worth it.
Conveniently located between Sarasota and St. Petersburg.
Check out the educational material, visitor center, and monument when you are there.
Run by the federal government, so it is not beholden to restrictive county rules regarding dogs.
---
3.

Indian Mound Park
Enjoy a small beach with plenty of nature and history to explore.
Public boat ramp is available if you want to bring your boat.
Dogs are allowed in the park as long as they remain leashed and you clean up after them.
Trails, docks, pavilions, and restrooms are available for use
Be sure to catch the vibrant sunsets.
---
4.

Blackburn Point Park
Small beach but plenty of waterfront areas to explore.
Walk along numerous docks and boardwalks with your dog.
A fishing pier, restrooms, pavilions, and picnic tables are available year-round.
Boat ramps and kayak ramps are available for public use, making this a perfect place to launch your kayak with your canine.
View wildlife, bridges, sunsets, and tranquil waters from sunrise to sunset.
---
5.

Bayfront Park
One of the most famous areas of Sarasota, with plenty to do and see within walking distance.
Check out a number of dog friendly restaurants in the area where you can enjoy the views with your pup.
Small public beach available for daily use with views of the Sarasota waterfront.
Be sure to observe all rules and regulations when in and around the park; this is a well populated area.

Conclusion
There are a few great options for dog owners looking to spend some time on the water and in the sand. There are various public parks that have small beaches available to leashed dogs. Don't forget to check out Brohard Paw Park for an experience like no other. It is the only park in the region specifically designed and kept up for dogs. The vast majority of beaches in Florida require dogs to remain leashed at all times. That is not the case at Brohard, which offers dog owners a unique experience and a ton of fun. These five beaches located in and around Sarasota give pet owners the best options to have fun with their dogs at the beach.
---