Top 10 Fruits Dogs Can Safely Eat (With Pictures)

There are many different fruits that are perfectly safe for your pooch to snack on and still more that offer powerful nutritional benefits. Remember that most fruits contain high amounts of sugar, though, and should be given in moderation only.
These fruits are tasty and can provide nutritional benefits like digestive support and antioxidants and aid in immune function. We put together this list of the top 10 healthiest fruits that you can share with your canine companion. Here are the 10 fruits dogs can safely eat:

The 10 Most Dog-Friendly Fruits:
1.

Bananas
Bananas are a great low-calorie treat to share with your pooch. Bananas are high in potassium, which is essential for muscle and blood vessel function; vitamin B6, which is vital in glucose generation and red blood cell and nervous system function; and vitamin C, which is an essential component to immune health.
Bananas are also high in fiber, which can help pooches with digestive issues, as well as magnesium, which promotes bone growth. Of course, moderation is key, as this fruit is high in sugar.
---
2.

Blueberries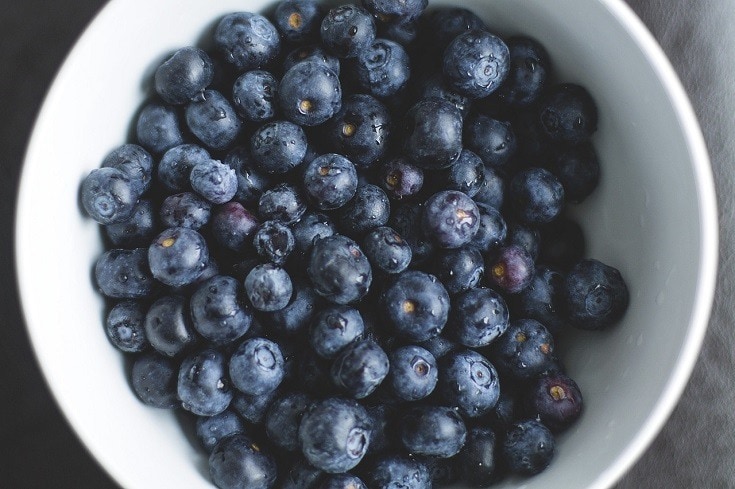 Blueberries are the superfood in the fruit world and are as beneficial to your pooch as they are to you. Not only are they low-calorie treats, but they contain a host of powerful health benefits. They are high in vitamin C and fiber, which are both essential components of a healthy diet for your pooch. They also contain powerful phytochemicals, a naturally occurring chemical compound that has been shown to help fight cancer in humans.
But the real power of blueberries lies in the presence of antioxidants. These potent antioxidants help fight free radicals, which are responsible for cell damage and deterioration.
---
3.

Apples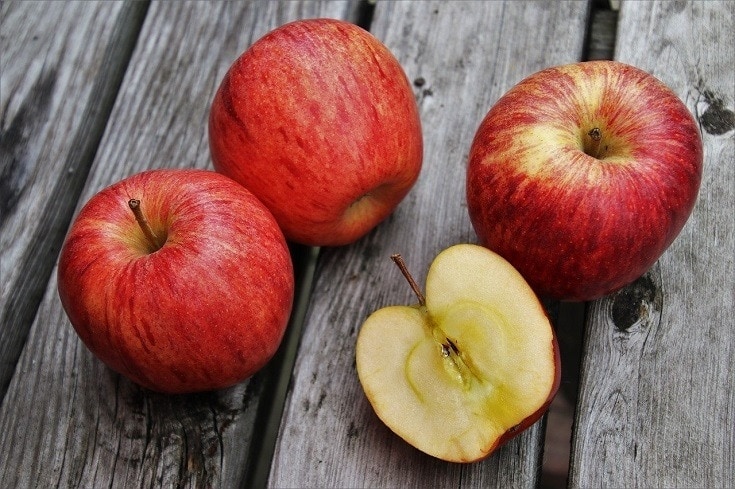 Apples are an ideal healthy fruit snack for your dog. They contain vitamins A and C and plenty of dietary fiber and will help keep your dog's teeth clean. Other than sugar, the only concern with apples is the seeds, as they contain small amounts of cyanide. Be sure to remove these before giving apples to your dog.
They are also rich in calcium and phosphorous, which are essential to bone and cartilage growth and are fairly low in calories. Moderation is key when it comes to apples, not only due to the sugar content but also because they can cause diarrhea if eaten in excess.
---
4.

Strawberries
Strawberries, like blueberries, pack a nutritional punch and are full of beneficial antioxidants that help prevent cell damage. They are also high in vitamin C and fiber for immune support and digestive health. Strawberries have a high water content and are fairly hydrating.
As a bonus, strawberries contain malic acid, an enzyme that will help whiten your dog's teeth. Of course, in excess, they will damage your pooch's teeth, so be sure to keep their intake to a minimum.
---
5.

Blackberries
Blackberries are low in calories and sugar, and in moderation, they are a great nutritional snack for your dog. Like blueberries and strawberries, they contain antioxidants, fiber, and vitamins that assist in building immune health, reducing inflammation, and boosting their energy.
Again, be moderate, though, as too many of these berries may cause diarrhea and stomach cramps.
---
6.

Cantaloupe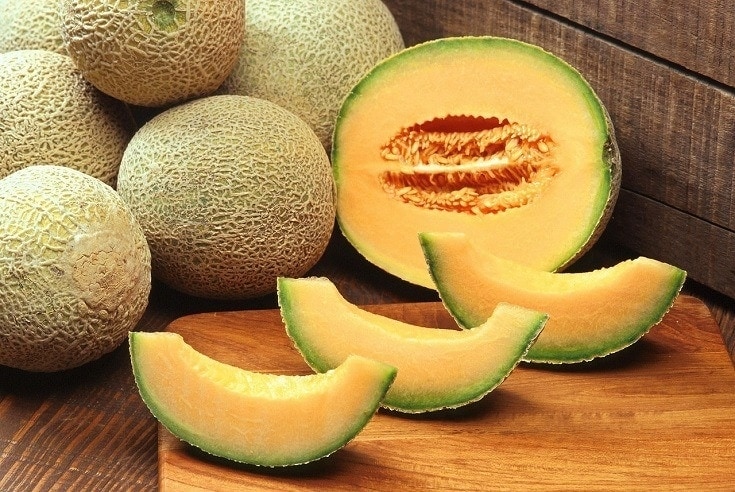 This tasty melon is perfectly safe for dogs in moderation, and it has health benefits too. They are an excellent source of fiber, vitamin C, and potassium. Cantaloupes also contain high amounts of vitamin B6, which aids in nervous system functioning; niacin, which helps the breaking down of fats and amino acids; and vitamin A, which aids your dog's vision.
Be sure that the melon you give your pooch is free of any rind, as this can cause gastrointestinal issues. The seeds are non-toxic but may be a potential choking hazard in smaller breeds.
---
7.

Cranberries
Cranberries are a great snack for dogs — if they will eat them. Many dogs simply will not enjoy the taste. For those that do, there is some evidence that these little berries can help prevent urinary tract infections, but this is still inconclusive. Apart from that, they contain antioxidants and fiber and are a great source of vitamins and minerals.
Cranberries are fairly acidic and may cause an upset stomach if eaten in excess.
---
8.

Oranges
Oranges are non-toxic to dogs and contain a healthy amount of vitamin C that gives your dog's immune system a healthy boost. They also contain potassium and dietary fiber, and the high-water content is great for hydration.
Again, moderation is key, as oranges are fairly high in sugar and can cause gastrointestinal issues when eaten in excess.
---
9.

Kiwis
Kiwis have almost double the amount of vitamin C of oranges, so they are a great source of this immune-boosting vitamin. They also contain fiber, beta-carotene (an antioxidant), and potassium. While kiwis are a perfectly fine occasional treat, they should only be given in small amounts.
Kiwis have high fiber content, which can have a powerful laxative effect, so the skin should ideally be removed.
---
10.

Watermelon
Watermelon has a high water content and is a great treat to add hydration to your pooch on a hot day. It contains the antioxidant lycopene, vitamins A, B6, and C, and thiamin, which helps carbohydrate metabolism in your dog.
The rind and seeds should both be avoided, as they can be difficult to digest and may cause stomach issues.

The 4 Fruits Dogs Can't Eat
Besides all the beneficial fruits on this list, we thought that we'd share a few fruits that you should avoid giving your dog. While some fruits have great benefits, not all fruits are good for your canine companion.
The seeds, skin, and flesh of avocados contain persin, a fungicidal toxin that can cause serious health issues in dogs, including vomiting and diarrhea.
Grapes and raisins. Researchers are still unsure exactly why, but raisins and grapes are known to be highly toxic in dogs. The main concern is acute kidney failure, which can cause death in some cases.
The flesh of cherries is fine for dogs, but the pits contain trace amounts of cyanide and can potentially cause intestinal obstruction.
---
Featured Image: Ellina Balioz, Shutterstock