65 Relatable Dog Mom Quotes & Sayings
When we can't come up with the right words ourselves, we search for a few simple quotes to help sum up the questionably close relationship we have with our dogs. From someone outside looking in, our bond may be odd, but in our hearts, there is no better friend and partner in crime than our four-legged besties.
From the people who truly understand us, here are the greatest Dog Mom Quotes and Sayings for the proud puppy parents, canine caretakers, and doggo enthusiasts!

Funny Dog Mom Quotes
Between your comedian of a dog and these hilarious quotes, you are sure to get more than your necessary fill of daily comedic relief. Most are funny because they are true!
---
I'm suspicious of people who don't like dogs, but I trust a dog when it doesn't like a person.Bill Murray
---
My dog winks at me sometimes and I always wink back in case it's some sort of code. Anonymous
---
Whoever said diamonds are a girl's best friend never had a dog.Anonymous
Not to brag, or anything – but my dog thinks I'm a big deal. Anonymous
---
I don't understand people who don't touch their pets. Their cat or dog is called a pet for a reason.Jarod Kintz
---
The average dog is a nicer person than the average person.Andy Rooney
---
I work hard so my dog can have a better life. Anonymous
---
I'm a lot less cranky when it's just me and my dog.Bob Peterson
---
Surely, love at first sight exists; it's just with dogs and not humans.Anonymous
---
No one appreciates the very special genius of your conversation as the dog does.Christopher Morley
---
#DogHairDon'tCareAnonymous
---
Sometimes I just want to spend the day alone with my dog. Anonymous
---
In order to really enjoy a dog, one doesn't merely try to train him to be semi-human. The point of it is to open oneself to the possibility of becoming partly a dog.Edward Hoagland
---
The better I get to know men, the more I find myself loving dogs.Charles de Gaulle
---
Some people don't understand the love I have for my dog, that's okay, my dog does.Anonymous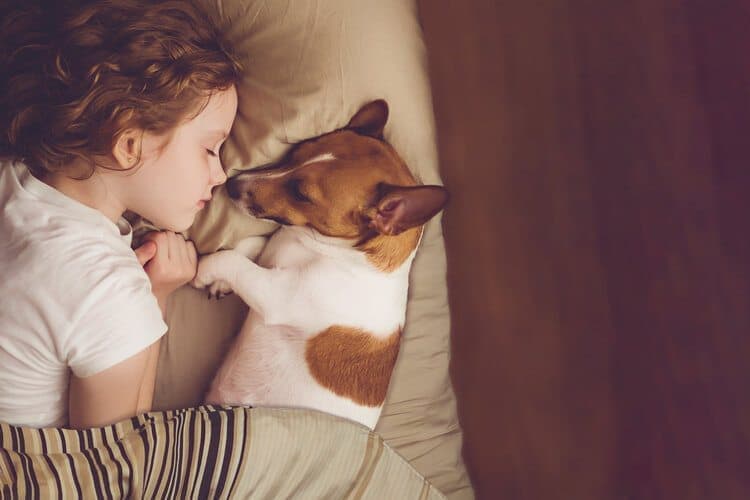 Heartwarming Dog Mom Quotes
Our obsession with these furry creatures often stems from a desire for selfless companionship and let us assure you, dogs do not disappoint! They are our confidants, our tear catchers and, our loyal (and FREE) therapists! Always to the rescue, our dogs are capable of opening our hearts and softening our souls.
---
If I had a dollar for every time my dog made me smile, I would be a millionaire.Anonymous
---
Dogs do speak, but only to those who know how to listen. Orhan Pamuk
---
Dogs just need you and love, that's all.Jennifer Westfeldt
---
You'll never get the dog that you want; you'll always get the dog that you need.Cesar Milan
---
The greatest fear dogs know is the fear that you will not come back when you go out the door without them.Stanley Coren
---
I feel sorry for people who don't have dogs. I hear they have to pick up food they drop on the floor.Anonymous
---
The one absolutely unselfish friend that man can have in this selfish world, the one that never deserts him, the one that never proves ungrateful or treacherous, is his dog.George Graham
---
Petting, scratching, and cuddling a dog could be as soothing to the mind and heart as deep meditation and almost as good for the soul as prayer.Dean Koontz
---
Heaven is a place where all the dogs you've ever loved come to greet you.Oliver Gaspirtz
---
People leave imprints on our lives, shaping who we become in much the same way that a symbol is pressed into the page of a book to tell you who it comes from. Dogs, however, leave paw prints on our lives and our souls, which are as unique as fingerprints in every way.Ashly Lorenzana
---
No matter how little money and how few possessions you own, having a dog makes you feel rich.Louis Sabin
---
There's just something about dogs that makes you feel good. You come home, they're thrilled to see you. They're good for the ego.Janet Schnellman
---
My idea of absolute happiness is to be in bed on a rainy day with my blankie, my cat, and my dog.Anne Lamott
---
I have found that when you are deeply troubled, there are things you get from the silent devoted companionship of a dog that you can get from no other source.Doris Day
---
Saving one dog will not change the world, but surely for that one dog, the world will change forever.Anonymous
---
Dogs have a way of finding the people who need them, and filling an emptiness we didn't even know we had.Thom Jones



Cute Dog Mom Quotes
In true Dog Mom fashion, we wear our love for our dogs on your sleeve because there truly is nothing cuter or more rewarding than a genuine bond between canine and human.
---
Everything I know, I learned from dogs. Nora Roberts
---
Who says your soulmate has to have two legs? Anonymous
---
There is nothing truer in this world than the love of a good dog. Mira Grant
---
Be the person your dog thinks you are. Anonymous
---
Happiness is a warm puppy.Charles M. Schulz
---
My sunshine doesn't come from the sky, it comes from the love in my dog's eyes.Anonymous
---
Some people don't understand the love that I have for my dog. That's OK. My dog does.Anonymous
---
Dogs are like that, I guess—they know how to fix you without ever saying a word.Caroline George
---
Dogs are very comforting when your world has exploded.Robin McKinley
---
Dogs come into our lives to teach us about love. They depart to teach us about loss. A new dog never replaces an old dog, it merely expands the heart.Erica Jong
---
A dog is the only thing on earth that loves you more than he loves himself.Josh Billings
---
It is amazing how much love and laughter they bring into our lives and even how much closer we become with each other because of them.John Grogan
---
It's hard not to immediately fall in love with a dog who has a good sense of humor.Kate DiCamillo
---
A dog is the only thing that can mend a crack in your broken heart.Judy Desmond
---
Everyone thinks they have the best dog. And none of them are wrong.W.R. Purche
---
No animal I know of can consistently be more of a friend and companion than a dog.Stanley Leinwall


Relatable Dog Mom Quotes
For those who need a little extra convincing that being a loud and proud dog mom is completely reasonable, one of these relatable quotes should do the trick. These are so true, we almost believe they should be facts.
---
If you don't own a dog, at least one, there is not necessarily anything wrong with you, but there may be something wrong with your life.Roger Caras
---
The best investment in life is a dog.Anonymous
---
Dogs are my favorite people.Richard Anderson
---
The time you spend with your dog is never wasted.Anonymous
---
Life is to short to only have one dog.Anonymous
---
Discipline isn't about showing a dog who's boss; it's about taking responsibility for a living creature you have brought into your world.Cesar Millan
---
Do you know what my favorite thing about people is? Their dogs. Anonymous
---
If I could be half the person my dog is, I'd be twice the human I am.Charles Yu
---
Sometimes there's nothing left to do but lay on the floor with your dog.Anonymous
---
Once you have had a wonderful dog, a life without one, is a life diminished.Dean Koontz
---
Such short little lives our pets have to spend with us, and they spend most of it watching for us to come home each day.John Grogan
---
Before you get a dog, you can't quite imagine what living with one might be like; afterward, you can't imagine living any other way.Caroline Knapp
---
A dog is like a person—he needs a job and a family to be what he's meant to be.Andrew Vachss
---
When an 85-pound mammal licks your tears away and then tries to sit on your lap, it's hard to feel sad.Kristan Higgins
---
If the kindest souls were rewarded with the longest lives, dogs would outlive us all.Anonymous
---
No one can fully understand the meaning of love unless he's owned a dog. A dog can show you more honest affection with a flick of his tail than a man can gather through a lifetime of handshakes.Gene Hill
---
You know, a dog can snap you out of any kind of bad mood that you're in faster than you can think of.Jill Abramson
---
I think dogs are the most amazing creatures. They give unconditional love. For me they are the role model for being alive.Gilda Radner
---
Being a Dog Mom is my happily ever after!Anonymous
---

Dog Mom Sayings: Conclusion
When it comes down to it, your relationship with your hound is entirely your business – a business we support all day long. We hope that you and your furbaby got a good laugh out of these Dog Mom Quotes and Sayings. You might have found a lot of them to be quite relevant – we know that we did!
If you are looking for a related read, check out one of these posts:
---
Feature Image Credit: oneinchpunch, Shutterstock