137 Amazing English Springer Spaniels Names: Ideas for Sophisticated & Regal Dogs

When it comes to naming your new English Springer Spaniel, there are a few things you should take into account. First and foremost, the name should be something that you and your family can easily pronounce and remember.
It's also important to choose a name that won't be confused with common commands like "sit" or "stay." And finally, you'll want to pick something that reflects your pup's personality.
To help get you started, we've compiled a list of our favorite English Springer Spaniel names. From classic monikers like "Buddy" to more unique options like "Riley," there's sure to be a perfect fit for your four-legged friend.

How to Name Your English Springer Spaniel
As we touched on already, there are a few simple rules you can follow to help you name your English Springer Spaniel.
Pick a name that is easy to pronounce. You don't want your dog's name to be something that you have to think about every time you say it.
Choose a name that reflects your dog's personality. If your English Springer Spaniel is playful and energetic, you might want to consider names like "Biscuit" or "Cocoa."
Avoid names that might be confusing for your dog. For example, if you have another pet in the house with the name "Max," you might want to avoid naming your English Springer Spaniel "Jax."
Make sure you are comfortable with the name you choose. You will be saying it a lot!
With those guidelines in mind, let's look at some of our favorite English Springer Spaniel names!
Food-Related Names
Biscuit
Candy
Cocoa
Coffee
Ginger
Hershey
Honey
Oreo
Peanut
Pepper
Snickers
Sugar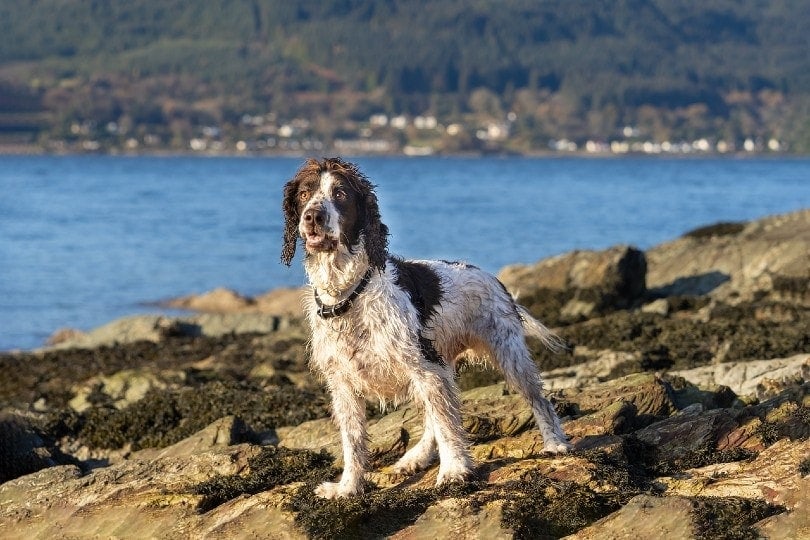 Old-Fashioned Names
Ace
Augustine
Baron
Bella
Belle
Beowulf
Caesar
Capone
Beowulf
Caesar
Capone
Churchill
Einstein
Elvis
George
Julius
London
Roosevelt
Winston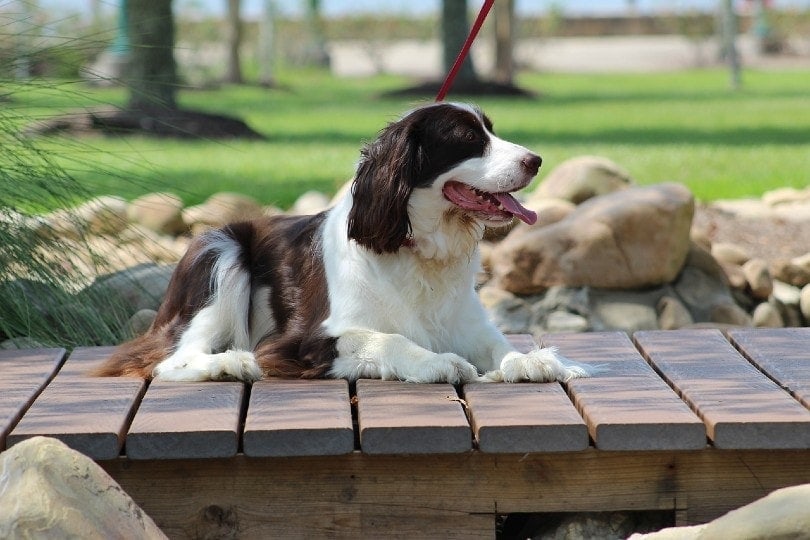 Classic Dog Names
Brutus
Butch
Buttons
Captain
Champ
Charlie
Cooper
Dodger
Duke
Flash
Goofy
Lady
Lassie
Leo
Princess
Ranger
Scout
Snowball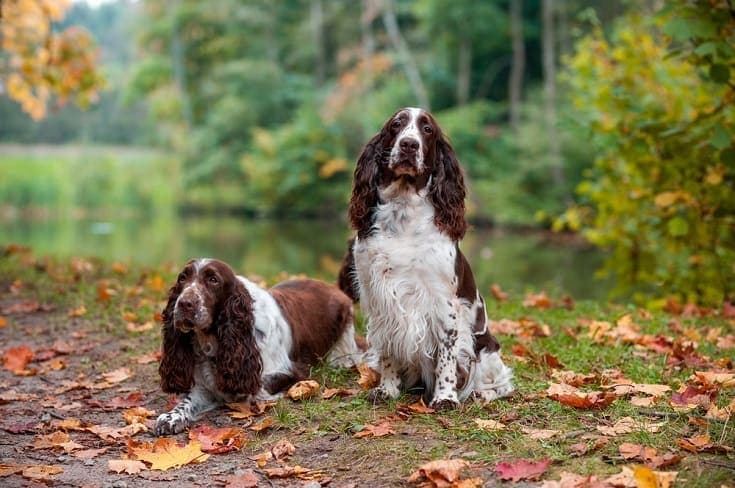 Most Unique Names
Astrid
Balthazar
Fenris
Gus
Hex
Indigo
Jove
Zeus
Korra
Loki
Minerva
Nike
Orion
Pegasus
Quixote
Rowan
Thor
Ursa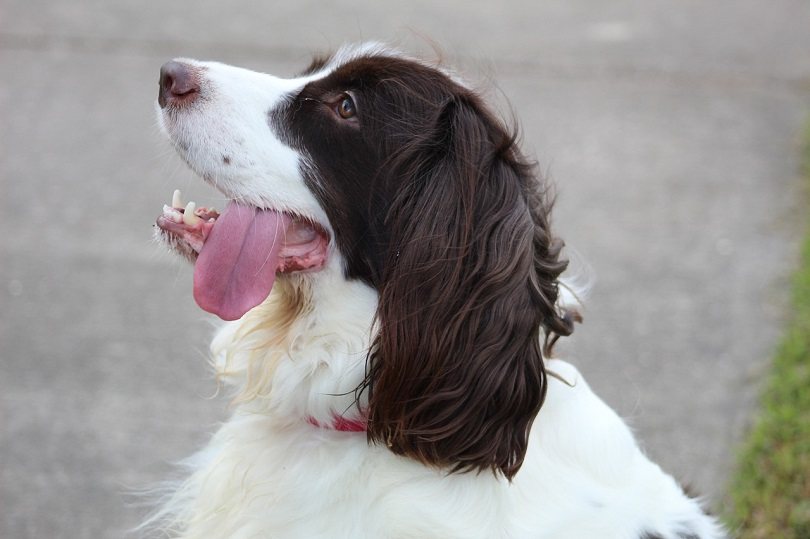 Other Amazing English Springer Spaniel Names
Abby
Archie
Angel
Annie
Apollo
Benny
Benson
Bentley
Bernie
Blue
Boomer
Bubba
Callie
Cash
Charlotte
Chester
Chloe
Cisco
Clementine
Daisy
Dash
Eli
Ellie
Emma
Finn
Gidget
Gracie
Harper
Harry
Hazel
Heidi
Henry
Hunter
Jackson
Jarvis
Jaxon
Jazz
Jeter
Joe
Joey
Josie
Journey
Jude
Justice
Karma
Knox
Liberty
Lily
Louie
Lulu
Luna
Mackenzie
Maggie
Max
Maya
Mia
Midnight
Molly
Murphy
Ollie
Otis
Piper
Poe
Quinn
Radar
Riley
Rocket
Rowdy
Rudy
Shadow
Shep
Skye
Smokey
Solo
Sophie
Stella
Sunny
Sarge
Sydney
Tank
Teddy
Tesla
Toby
Tucker
Tyson
Vader
Willow
Yogi
Zoey
Choosing the right name for your English Springer Spaniel is important. Remember, you want a name that fits your dog's personality and one that you will be comfortable saying repeatedly.
These names are merely recommendations. Think about your dog and its personality—that'll help you zero in on a fitting name.

Conclusion
By now, you should have at least a few names in mind for your new English Springer Spaniel. If not, don't worry! These are just a few of the many, many great names out there for this amazing breed of dog.
The most important thing is to choose a name that you and your dog will both love. So take your time, have some fun, and enjoy finding the perfect
---