25 Essential Siberian Husky Supplies and Products for Your New Pup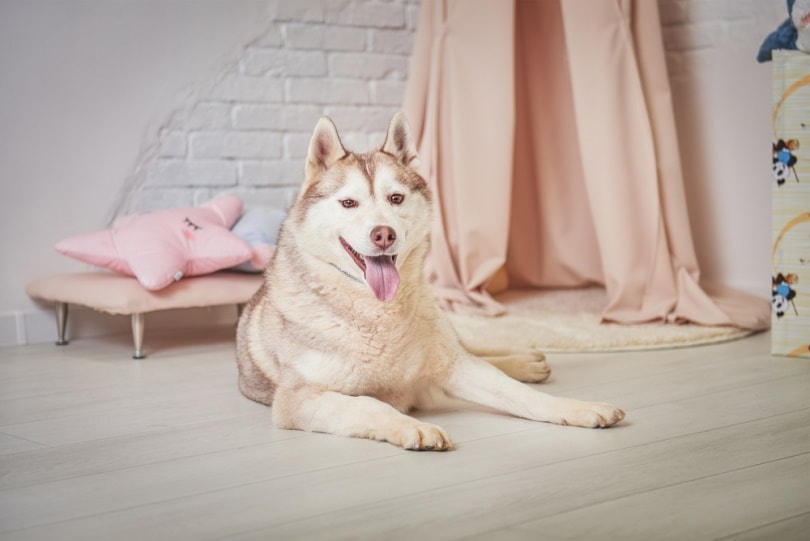 Are you a new Siberian Husky pet parent and want to ensure you have all the necessary supplies and products? If so, welcome! First and foremost, let us congratulate you on your new fluffy and furry addition to your family.
Whether you're a first-time Siberian Husky pet parent or have adopted many of these fluffy, intelligent working dogs, you'll want to be sure you have all the essential supplies to get your new pup off to a great start.
Siberian Huskies require a few more supplies compared to other dogs due to their high intelligence, thick and furry coats, and endless energy. In this article, we'll list the 25 essential supplies you'll need to keep your new Siberian Husky happy and healthy. Without further ado, let's begin.

The 25 Essential Siberian Husky Supplies
A question many people have is if they should start with a puppy crate or go ahead and buy an adult crate. The crate needs to be big enough for your pup to stand up and turn around, but you'll need a bigger crate as your pup grows.
A male Husky will likely need a 48-inch crate in their adult years, while a female will probably need a 42-inch crate. If you don't want to buy two separate crates, you can always buy an adult crate along with a divider to divide some of the space during their puppy years.
Crates are made to help your dog feel secure. Never leave your new puppy in a crate for longer than 3–4 hours at a time. The crate should be comfortable for your pup, and they are crucial in the housetraining process.
---
Huskies are a bit different due to their thick double coats, and buying a bed that is nice and cool works well for these dogs.
---
You can use these both indoors and outdoors, and they are usually machine-washable. You can also look for a cooling mat with orthopedic features to ensure your pup's joints and muscles recuperate well from playtime.
---
---
A collar may not fit well enough for walks. If the collar is too tight, your dog will be uncomfortable. If the collar is too loose, they may break free and be off to the races.
---
---
---
8.

Food
Look for high-quality food with real protein as the first ingredient. The food also needs to be free from any preservatives or artificial flavors, and it should be suitable for the breed.
If you have the opportunity to feed your Siberian Husky high-quality fresh food we highly recommend Ollie Pet Fresh Dog Food, it is available in four different recipes to entice your dog's appetite while providing top-notch nutrition. They also have a line of gently baked dog food so you could offer a mix of dry and moist rich high-quality food to your beloved pup.
---
---
---
---
---
---
Keeping your pup hydrated is vital, and portable water bottles are convenient, easy, and give your pup the chance to take a break and drink some cool water. These bottles also keep debris out of the water while they drink.
---
Brushing your dog's teeth is not the most fun you'll ever have, and most dogs don't like it. However, if you get your puppy used to it early on, they will be more likely to let you do it without too much fuss later in life.
Ensure the toothpaste is enzymatic so that it removes the bacteria. You'll also need a doggie toothbrush or finger brush. As far as which brush works best, well, you'll be able to determine that once you start a teeth-brushing routine. We should note to never use human toothpaste, as human toothpaste may have harmful ingredients that can cause tummy issues if swallowed.
---
Slicker brushes or "furminators" are excellent for getting rid of dead hair and tangles. Undercoat rakes are also great tools to have on hand for brushing your Husky due to its undercoat. We should note that you should never shave your Husky because their double coat provides protection and insulation in the summer and winter months.
---
Many shampoos flood the pet market, and it may be hard to decide on a particular one that will suit your needs. Deshedding shampoos are great for Huskies, or you could get both a shampoo and conditioner rolled into one.  If you have a puppy, you'll want to use a shampoo designed specifically for the young ones.
---
Stainless steel bowls are excellent because they are more durable and easier to clean. They also will not break. Automatic water bowls are excellent to have around so that you don't have to worry about constantly filling them up.
---
A microchip is another excellent way to ensure your pup is found. The microchip is about the size of a grain of rice, and your veterinarian will insert the chip underneath the skin. Your puppy will have a unique ID number, and if someone finds your pup and takes it to a vet, they can scan the chip and your information will pop up so they can contact you. Your pup will feel no pain when the chip is inserted, and it's a great backup in case your dog slips out of a collar.
---
---
---
Our favorite enzyme cleaner is the Hepper Advanced Bio-Enzyme Pet Stain & Odor Eliminator Spray. It's our product, and we love it so much, we just have to share. It permanently removes the very worst smells and stains (yes, everything you can imagine!), and we offer a 100% satisfaction guarantee! Click here to get yourself a bottle today.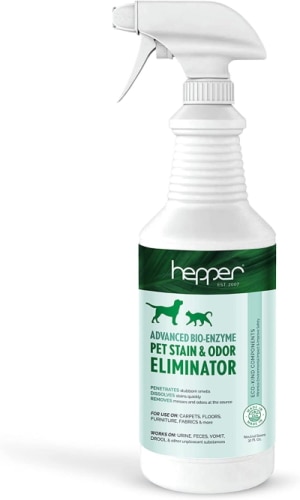 ---
---
Siberian Huskies' ears stand erect, and many believe that means their ears get dirty often. However since their ears don't flop downward, any dirt or debris that gets in the ear has a chance to fall out. Nonetheless, you'll still need to check the ears often to ensure there is no trapped dirt.
---

Conclusion
We're so excited for you and your new Siberian Husky! We wish you many, many years of happiness and fun together, and now that you know the essential supplies and products you need, we hope that it helps you get prepared for the first months together.
Siberian Huskies make wonderful companions, and whether you have a new puppy or adopted an adult from a rescue, you're in for a fun life with these lovable and intelligent doggies.
---
Featured Image Credit: e-Kis, Shutterstock